To celebrate the grand opening of our Cooking Inspiration Gallery, we're dishing up five deliciously exclusive in-store events. Each exciting event will feature a renowned Australian chef who'll showcase their culinary techniques on the latest big brand cooking appliances.
For the icing on the cake, all attendees will have the
Chance to WIN* a fabulous prize on the night.
Enter our competition for your chance to attend one of our exclusive, one-off events.
Enter Now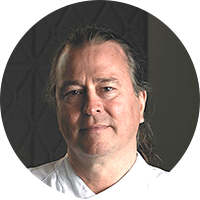 Event 2 - Neil Perry & Neil Perry Kitchen by Omega
As Australia's most celebrated and influential chef, the recipe to Neil Perry's success is passion and hard work…and of course, using only the finest produce. This industry pioneer boasts endless accolades, heading the nation's most awarded restaurant group with 15 Good Food Guide chefs hats. Outside of managing his seven restaurants, four Burger Projects and over 700-staff, he designs the menus at Qantas and is behind a successful range of cookbooks, food products and Neil Perry Kitchen appliances.
Date: Thursday 25th August
Time: 6:30pm-8:00pm, Canapes and drinks will be served
Address: Harvey Norman® Bundall, 29-45 Ashmore Road, Bundall
Harvey Norman Bundall 5 Months of Food – Neil Perry for Neil Perry Kitchen by Omega Promotion ("Promotion")
Terms and Conditions of Entry ("Terms")
1. Participation in the Promotion constitutes acceptance of these Terms.
2. This Promotion is held at Harvey Norman Bundall, 29-45 Ashmore Road, Bundall QLD 4217. ("Store").
3. The Promotion commences on Wednesday, 20th July at 9am and closes on Wednesday, 17th August 2016 at 5:30pm.
4. To enter the Promotion, entrants must complete an entry form with their name, address, daytime telephone number and tell us in 25 words or less "why you wish to win a spot at our exclusive event featuring Neil Perry"? And place it in the Store's entry box or online at http://www.harveynorman.com.au/bundallcooking .
5. One entry per person only.
6. Winners are determined at random.
7. There are twenty-five (25) Minor Prizes. The minor prize is one (1) double pass to attend the Neil Perry for Neil Perry Kitchen by Omega Event at Harvey Norman Bundall on Thursday, 25th August 2016 at 6:30pm ("the Prize").
8. Minor prizes are non-transferable and cannot be redeemed for cash.
9. Minor prizes must be taken on Thursday, 25th August 2016 at 6:30pm. ("the Minor Prize")
10. The Minor Prize draw will take place at Harvey Norman Bundall, 29-45 Ashmore Road, Bundall QLD 4217 on Thursday, 18th August 2016 at 9am.
11. Minor prize winners will be notified by phone on Thursday, 18th August 2016 ("Winners"). –
12. Minor prize winners will automatically be entered into the Major Prize draw.
13. There is one (1) major prize. The major prize Dinner for two (2) at the winners choice of either Rockpool Bar and Grill Sydney, Spice Temple, Sydney or Eleven Bridge, Sydney; Return flights for two (2) adults from the Gold Coast to Sydney valued at up to $350; one (1) nights accommodation at the Wentworth Sofitel, Sydney valued at $275; and Sydney airport/hotel transfers valued at $175. ("the Major Prize").
14. Major prize must be taken within six (6) months from prize draw.
15. The Major prize draw will take place at Harvey Norman Bundall, 29-45 Ashmore Road, Bundall QLD 4217 on Thursday, 25th August 2016 at 7:30pm
16. The Major Prize winner will be announced in store on Thursday 25th August 2016.
17. The Major Prize winner must be present at the time of the draw to claim the prize.
18. If the Winner does not claim their Prize within 5 minutes of being announced. Then a redraw will take place until a Winner has been determined.
19. The Promoter and the Store reserve the right to request Winners provide suitable identification of proof of age and identity prior to awarding a Prize.
20. If a Winner is under 18 years old, the Prize will be awarded to the Winner's parent or guardian.
21. Winner's details will be published in The Gold Coast Bulletin on Tuesday, 6th September 2016.
22. The Promoter and the Store reserve the right to announce and/or publish the Winners name and/or photograph for publicity purposes.
23. Entries that are illegible, incomplete or do not comply with these Terms are invalid.
24. The Promoter reserves the right to verify entries and claims for Prizes and reserves the right to disqualify an entrant where the entry process has been tampered with.
25. The Promoter is not responsible if the value of the Prize changes between the date of publication of these Terms and the date the Prize is awarded.
26. Subject to relevant state and territory regulations the Promoter may at its absolute discretion, suspend, cancel or recommence the Promotion if (a) for any reason the Promotion is not capable of proceeding as planned; (b) if the Promotion is corrupted or the administration, security, fairness, integrity or proper conduct of the Promotion is affected; or (c) if the determination of the winners or delivery of prizes is prevented or hindered by any event outside the Promoter's control.
27. Except for any liability not excluded by law, entrants release and indemnify the Promoter and the Franchisees from and against all actions, claims and liabilities, that the entrant now has or in the future may have against the Promoter and/or Franchisees for any loss, damage or injury (including any special or consequential loss) suffered as a direct or indirect result of the entrant's participation in the Promotion.
28. The Promoter's decision in relation to this Promotion is final and binding on entrants and the Promoter will not enter into any correspondence.
29. By entering the Promotion, entrants consent to their personal information being collected by the Promoter and/or Franchisee and/or Franchisor and used by the Promoter and/or Franchisee and/or Franchisor for the purpose of conducting this Promotion and notifying the Winner.
30. All personal details of the entrant will be stored at the office of the Promoter and/or Franchisee and/or Franchisor. A request to access, update or correct any information should be directed to that office.
31. By entering the Promotion, entrants consent to their personal information being disclosed to the Promoter and/or Franchisee and/or Franchisor for the purpose of conducting this Promotion and notifying the Winner.
32. If an entrant does not provide their personal information the Promoter will not be able to process the entry or notify that entrant if they are a Winner.
33. The Promoter's Privacy Policy may be obtained at http://www.harveynorman.com.au/privacy-policy The Privacy Policy of a relevant Franchisee may be obtained at the relevant Franchisee's store. The Privacy Policies contain information about how entrants may access and correct their personal information, how the entrant can complain about a breach of the Australian Privacy Principles and how the complaint will be handled.
34. The Promoter is Cavalect Pty Ltd ACN 600 337 997, trading as Harvey Norman Electrics Bundall, 29-45 Ashmore Road, Bundall QLD 4217. Telephone Number 07 5570 0299 ("Promoter").
35. The Franchisee is Cavalect Pty Ltd ACN 600 337 997 trading as Harvey Norman Electrics Bundall ("Franchisee").
36. Officers, employees and immediate families of officers and employees of the Promoter, the Franchisee and their related bodies corporate and contractors and any other organisations associated with this Promotion are ineligible to enter.