Click & Collect
We strive to offer our customers a flexible service that is convenient to each individual customer.
---
The Free pick up in store option allows you to order online and pick up your purchase in store. By picking up in store you can get your purchase sooner and without the costs of delivery.
Free pick up in store provides you the platform to buy product(s) online and collect in store at your convenience.
Should you decide to use Free pick up in store, the process is seamlessly integrated into the checkout process.
---
Step 1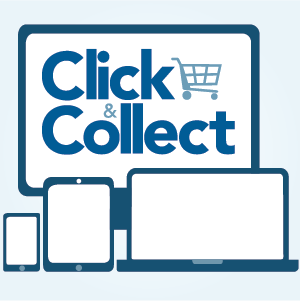 Use the 'Free pick up in store' option in the cart and choose your preferred pick up location. If the item is out of stock, the store can order it in (some exclusions apply).
Step 2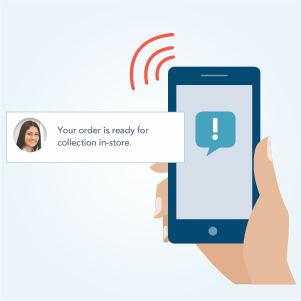 Once the item is ready for pick up you will receive a "Ready for collection" email letting you know you are ready to head into store.
Step 3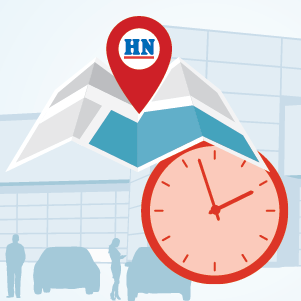 Visit your selected store with your order number, photo ID, and payment method and speak to one of our friendly staff to collect your purchase.
---
Track your order with the App
The Harvey Norman Click & Collect app is a hassle-free way to keep track of and pick up your Click & Collect order, all from the palm of your hand. Be updated as your order progresses and receive an alert when your order is ready to pick up in store. It couldn't be easier.
FAQs
What do I need to bring to collect my order?
You will need to bring your 10-digit order number. This number start with a 2100 and can be found at the top of your order confirmation email. We will also require a proof of ID. This can be:
A current photographic driver's licence or passport
The credit card payment you used for the order.
---
How long will you hold my order?
Orders will be held in store for 21 days after which we'll release the order and refund your account.
---
Which shop will my order go to?
When you place your online order you will be prompt to select a shop that's convenient to you. This is where you will collect your items.
---
What time shall I pick up my order?
Once you receive a "ready for collection" email you can pick up your order at anytime. Please check the store finder for opening times as these may differ from store to store.
---
What if my order is out of stock?
Is the product you wish to order out of stock? Don't worry, we can place it on back order and once it is available we will notify you when it is ready for collection.
---
Where in store do I pick my order?
Look for the 'Click&Collect" signage in store or speak to one of our friendly staff for further assistance.
---
Can I send someone else to collect my order?
Yes as long as you notify the store personally and nominate the name of the person who will collect the item. Please note, the nominee must provide a valid photo ID; driver's licence or passport along with the order number. Goods will not be released to any individual without prior consent from the purchaser.
For more details please speak to a Harvey Norman representative from our