What is an OLED TV?
Organic Light-Emitting Diode (OLED) televisions feature self-lighting pixels that don't require a backlight. Enjoy brighter images with incredible colour, detail and clarity, providing a whole new sense of realism that will change the way you watch.
See the difference for yourself
Compare LG OLED TV, with no backlight to conventional LED/LCD backlit TVs.
Slide the line across the house to see the difference (Screen Images Simulated).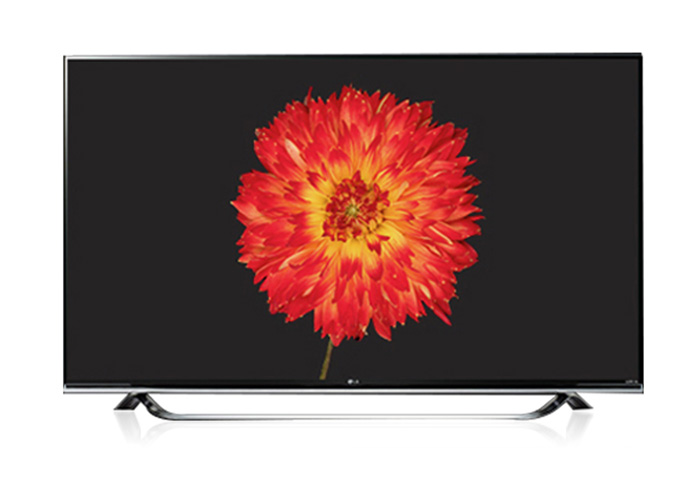 LG OLED TV

LG LED/LCD TV with Backlight
Features
Beautiful Black
With OLED technology you'll experience incredible images, featuring the deepest blacks and the most vibrant colours. Enjoy a viewing experience unlike any other.
Self-lighting Pixels
Watch amazing images with unbelievable depth thanks to self-lighting pixels. Automatically switched on and off, self-lighting pixels provide an infinite contrast that produces magnificent whites and the darkest blacks for an immersive visual experience.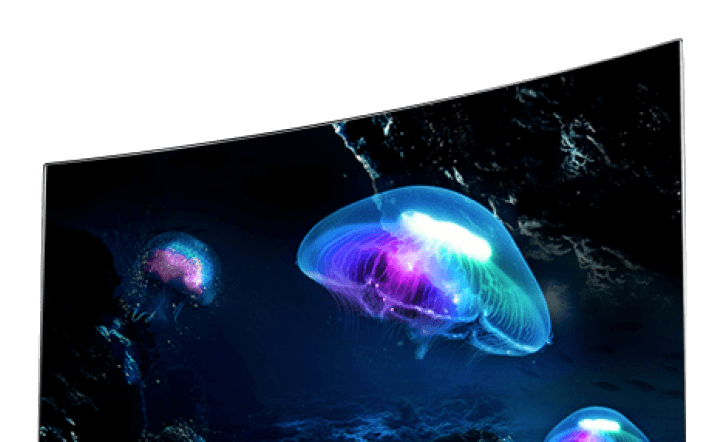 Amazing Motion Clarity
Don't miss a single detail in all your favourite scenes with enhanced motion clarity. If you love your live sports and action movies, you'll love OLED TV. With response times over 1,000 times faster than LG LED/LCD TVs and even faster than Plasma TVs - you won't miss a thing!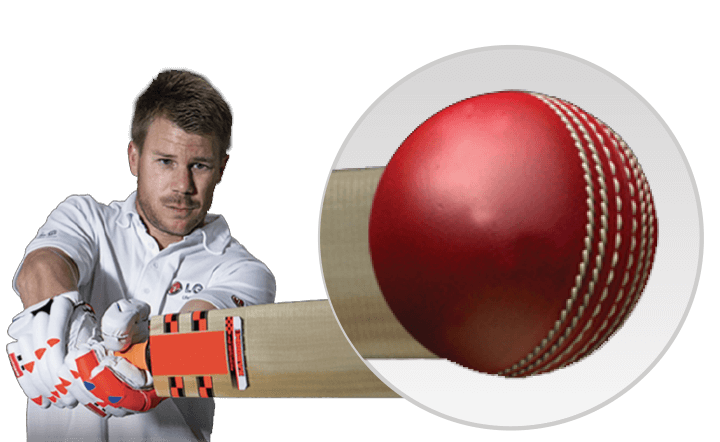 Stand-out Colours
Let spectacular colours jump out at you from a pure black backdrop. Watch vividly in over a billion colours with LG OLED TVs.
Internet & Tv Made Easy
Forget additional plug-ins or a set top box, connecting your TV to the internet is simple with the built-in webOS Smart TV*. All you'll have to do is start streaming content and using all your favourite apps in next to no time!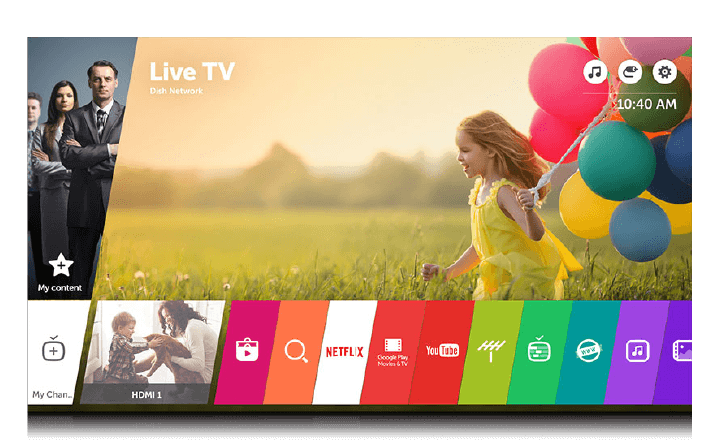 Slimline Design
The slimline range of OLED TVs from LG offer functionality with a show-stopping elegant design that will fit right into your viewing space. Curved screen or flat, LG OLED TVs are available in a range of sizes and can be wall-mounted or installed in a table-top configuration.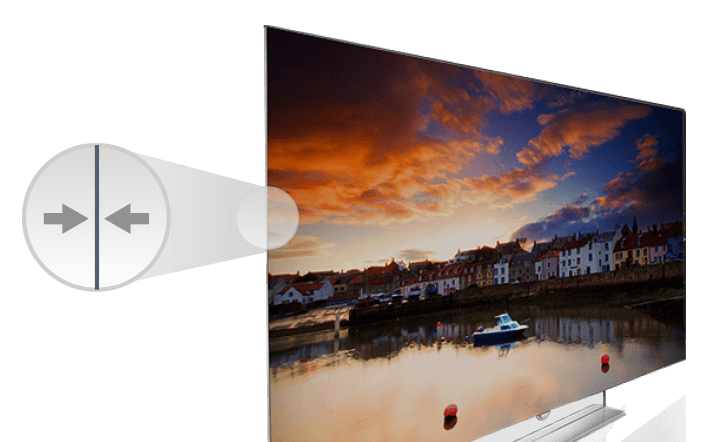 Stunning Sound By

Listen to exceptionally refined sound designed by harman/kardon®, one of the leading audio producers in the industry. Find yourself captivated with harman/kardon® collaborated audio alongside selected LG OLED TVs (EG960T and EF950T OLED series).
↑