Action Camera Buying Guide
Purchasing Action Cameras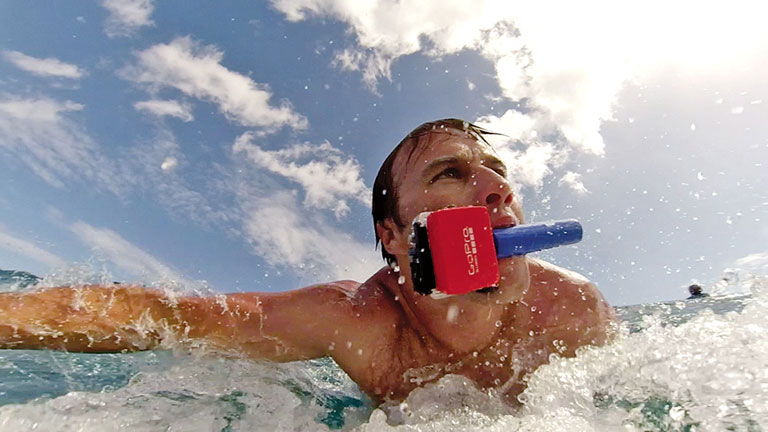 Consider the following when trying to establish which action camera meets your need:
All action cameras feature a wide angle lens, but this can result in some fisheye distortion at the edges of the frame. Bear this in mind if you also plan to use your action camera like a conventional camcorder.
Establish how important image quality is to you. If image detail is everything, opt for a FHD or, if your budget can stretch, UHD action camera.
If you want to record audio on your action camera, pay attention to microphone features. For example, some action cameras can reduce wind noise.
For optimal durability and functionality, you might need at least a couple of mounts and housing options. Be sure to factor the cost of these into your budget.
Choosing the Right Action Camera
Shape & Design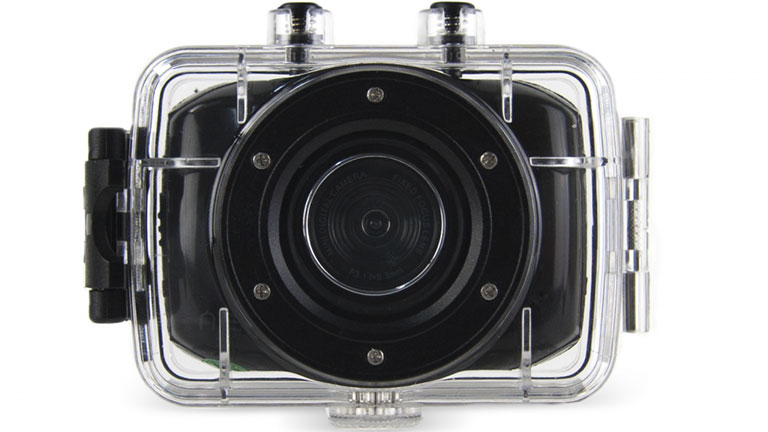 Action cameras are available in three main shapes: box, bullet and cube. They can all be used in practically any situation, but there are reasons why one might be more suitable for you than another:
Box action cameras are the most common and perhaps the most versatile variety. They are ideal for most uses, but they should be your first choice if you plan to use chest mounts. Box action cameras are compatible with a wide range of accessories.
Bullet action cameras feature a streamlined, cylindrical shape that makes them perfect for mounting on your helmet, board or handlebars. However, as they are less commonly used, you might find your choice of mounts and accessories is limited.
Mini action cameras sacrifice on-camera controls in favour of portability. They tend to be smaller than the alternatives to increase your positioning options.
Resolution & Frame Rate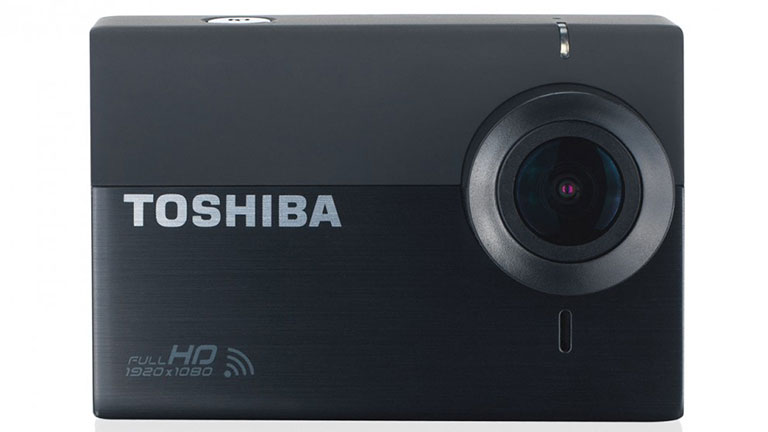 An action camera's resolution and frame rate dictates the quality of footage you will be able to record. They are, perhaps, the most important features on any camera.
In the simplest terms, the higher the resolution the more detailed footage you will be able to record. The available options are HD (720p), FHD (1080p) and 4K(2160p). 4K cameras can record footage with stunning clarity.
Frame rates dictate how smooth the recorded footage is. The higher the frame rate, the smoother the footage. A frame rate of over 120fps will allow you to capture slow motion footage.
Note that recording at the highest resolution often requires a sacrifice in frame rate. Most 4K action cams, for example, can only shoot at around 30fps. Note also that 4K recording requires a fast (UHS Speed Class 3) SD card.
Additional Features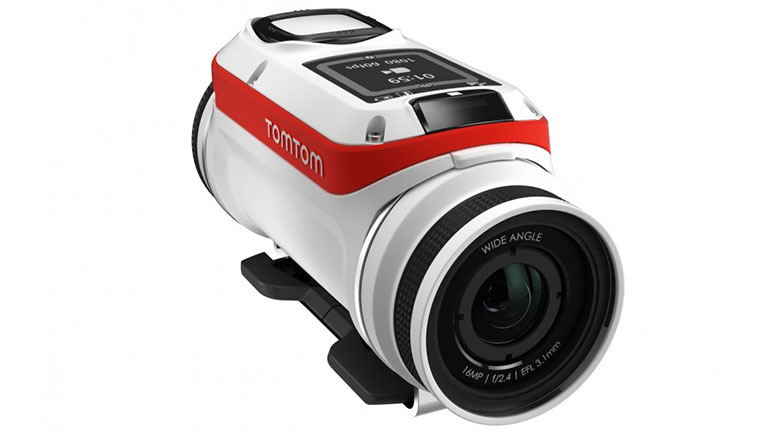 Action cameras can be purchased with numerous functions and features to increase versatility and usability.
Opting for an action camera with built-in WiFi will enable you to control it remotely and use your mobile device to view recorded footage.
Some action cameras come with an auto-editing feature that enables you to create a montage of your footage with almost no input. Note that there are a number of apps that perform the same function so long as you can transfer your footage to your mobile devices.
Action cameras can record information as well as footage. Some models can track your speed, location and even G-forces at a specific moment. Consider how much of this info will be of use as it often comes at a cost.
Add Versatility
Housing & Mounts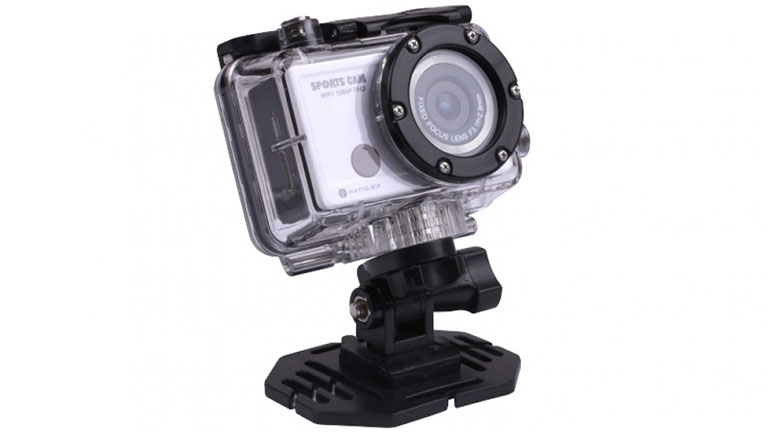 Camera housing, mounts and angle extenders help you get the most from your action camera. They protect your camera, allow you to record handsfree and capture footage from a wider angle respectively.
All action cameras can be paired with protective housing that safeguards them against even the most extreme impact and, in some cases, water damage. Note, it is possible to buy action cameras with built-in water and shock resistance.
Mounts attach action cameras to your equipment or your person so you can capture hands-free footage. If you aren't sure which ones you will use, consider opting for a mount set for maximum versatility.
Angle extenders help you shoot footage from a distance that exceeds your reach. Some angle extenders feature remote buttons so you have total control over what you record.
Accessories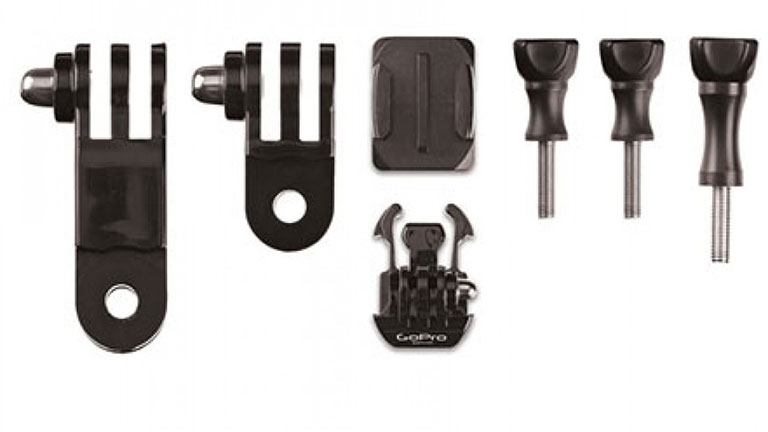 Action cameras can be coupled with a huge number of accessories to ensure that you capture the best footage possible. Note, accessories are unlikely to be cross compatible between the manufacturers so establish in advance if the accessory you need works with the camera you want.
Some action cameras can be paired with external LCD screens that allow you to see the footage you have recorded. Be aware, however, that this will increase the size of the camera.
An external battery pack ensures you never miss a trick, stunt or jump. Easy-to-attach and use, these batteries are essential action camera equipment.
If you want to view footage as you record it, opt for an action camera that can be twinned with a remote viewing device that attaches to your wrist. Such accessories often feature remote controls.
Action Camera Essentials
---
Memory Cards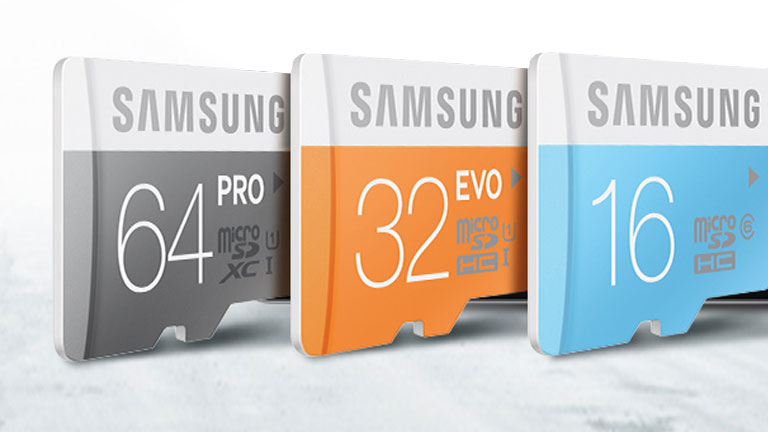 Never run out of storage space on your action camera with a spare or replacement SD card. If you shoot in 4K, be sure to opt for a UHS Speed Class 3 SD card and always check compatibility.
Batteries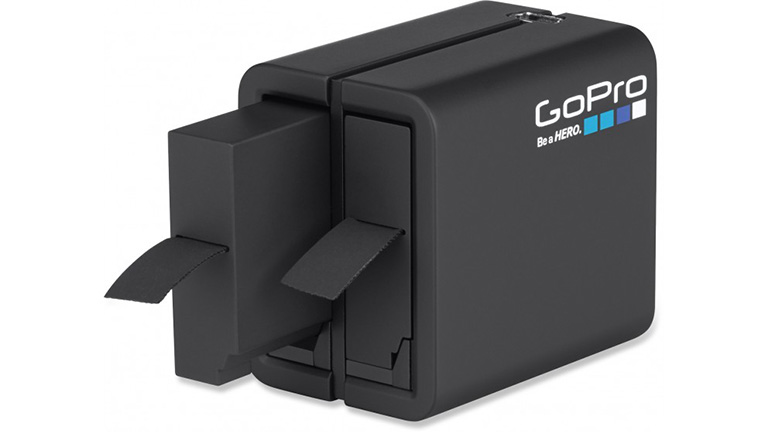 Never miss a moment with a spare battery for your action camera. With a backup charged and ready to go, you can easily swap out the used one and continue recording your adventure.
Cases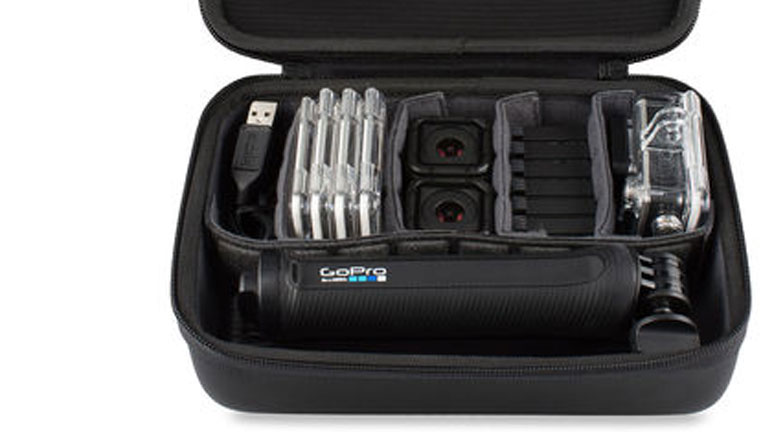 Keep your action camera equipment safe and in one place with a compact, robust carry case. Available in a range of styles and colours, these cases make it easy to manage your next shoot.