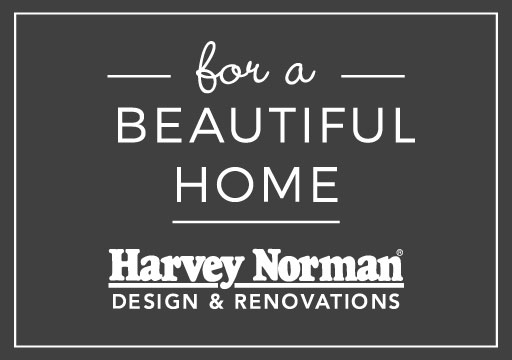 Home Design & Renovation Gallery
Be inspired! Are you ready to make your dream kitchen or bathroom a reality? From initial concept through to completion, Harvey Norman Design & Renovations are here to bring your vision to life.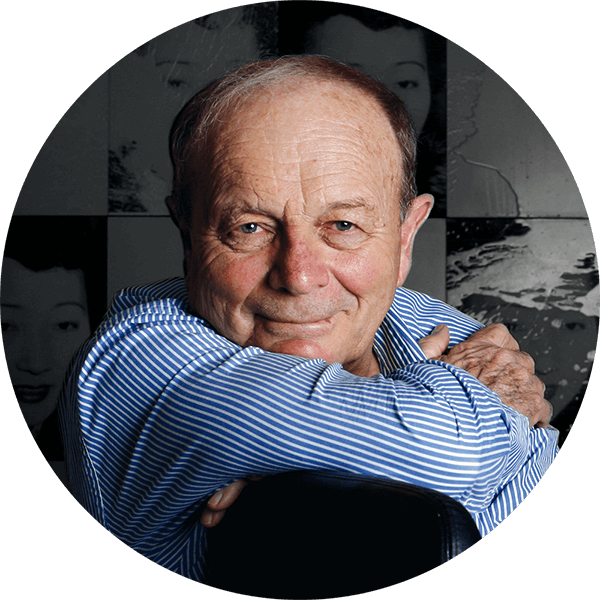 "We have successfully renovated more than 20,000 of our customer's homes"
GERRY HARVEY
THE EXPERIENCE
With a dedicated team of experts, a vast range of quality products from trusted brands and an exclusive 10-year guarantee, your dream kitchen or bathroom renovation starts here. Find out why you should choose Harvey Norman Design & Renovations.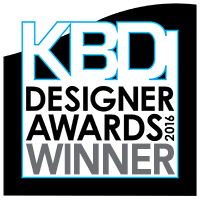 NSW Small Kitchen Finalist 2017
National First Time Entrant Finalist 2017
National People's Choice Award Finalist 2017
---
RESEARCH
View the showroom examples and browse the products available with our friendly consultant. Make an appointment for an in-home consultation with your design specialist.
DESIGN & SELECTION
During your in-home consultation, your specialist will take dimensions of your room, assess all ancillary trade work as required, discuss design concepts and solutions, and advise on selections of materials and fittings before preparing your design proposal. Then, at a second appointment in our showroom, your design specialist will present design drawings and views along with cost estimates of your new kitchen and/or bathroom. Bathware selections are made with your design specialist in our Tiles & Bath stores, while the Harvey Norman Cooking and Appliance Centre personnel are available to assist with selecting and ordering everything you need for your kitchen.
PRODUCTION PLANNING
Once your order is confirmed, a Technical Representative will visit your site to confirm all and any particulars. They then prepare the final working drawings and samples as required for your approval.
KITCHEN MANUFACTURING
Harvey Norman Custom Cabinetry is produced in a state-of-the-art manufacturing facilities to exacting standards. Manufacturing time varies from 3-5 weeks depending on finish.
SCHEDULING
We understand the renovation process is disruptive to your normal routine. Accordingly, we will give advance notice of the work schedule to assist you in your time planning.
SITE WORK
All work carried out by Harvey Norman Design & Renovations is performed by experienced and licensed tradesmen. We can demolish and strip out existing kitchens and bathrooms, prepare the room, install all cabinetry, appliances and fittings, connect all electrical, gas and plumbing supplies, and then finish off with painting. Our work is supervised and checked for customer satisfaction.
GUARANTEE
You will be issued with your exclusive 10-year guarantee, safe in the knowledge your investment is backed by one of Australia's largest retailers: Harvey Norman, a name you can trust.
AWARD-WINNING EXCELLENCE
As winners of the 2016 KBDi Australian People's Choice award, you know you're in good hands with the Harvey Norman Design & Renovation team. The team are dedicated to excellence in design and delivering perfection in your home.
TESTIMONIALS
Read what some of the many satisfied Harvey Norman Design & Renovations customers have to say:
---
"I would like to take this opportunity to express my thanks to Harvey Norman Kitchens for their overall professionalism and workmanship on our new kitchen. In particular I'd like to thank Vince for his patience and design and Tracy McKenna for all her patience and professional personal services she has given us. All the tradespeople are exceptional and timely."
Sandra Z. – Kogarah Bay
"I'm very happy with the bathroom and it's been a pleasure dealing with Harvey Norman Renovations from the word go. Furthermore, I would like to praise Ernie, Christian the Builder and Paul the Tiler for their great work and professionalism. I wouldn't hesitate to recommend Harvey Norman for renovations. Thank you for your help to Alicia. I love the tiles!"
Karen L. – Epping
"Paul and the team did a fantastic job for us. I can't say enough good things about how they planned and executed the job. It is an absolute pleasure working with Paul and Rainer. Please pass my thanks and gratitude on to them. "
Jeroen V. – Killara
"I'd like to say thank you to the whole team at Harvey Norman for your professionalism and thoroughness in the way you handled the contract for our bathroom renovation. The process was explained, in minute detail, before commencement, and potential problems anticipated and discussed with us before the signing of the contract. There were no unforeseen surprises and that's quite a feat when one considers that you were pulling down and rebuilding a 1950s bathroom! We were delightfully surprised that the work was completed on the day promised - surprised because we did think that something might yet go wrong as no one could account for all possibilities! I guess we underestimated the extent of your expertise.
Please convey my thanks to Sam and his partner who did the tiling and cementing and all the other work to perfection. Rodney coordinated the workers and ensured he fulfilled his side of the contract; please thank him too. And Marina, I am so glad you answered my initial enquiry because I was impressed by the precision and clarity of your responses.
You were really all quite wonderful:))"
Susan M. – North Turramurra
"We recently had our kitchen renovated through Harvey Norman Renovations and wish to convey our thanks to you and all those involved for the wonderful service provided.
From the first inquiries to the completion we were very impressed. From Hanah in the showroom, to consultations with Frankie and Sam, and Marino, Michael, Terry, the Rip-Out Team and Glass Installers, they were all very efficient and considerate.
We also appreciated the fact that you all co-operated with our wish to have the bulk of the work completed while our Autistic son was staying in respite, avoiding the possibility of him being upset by the unavoidable noise and disruption. We were very impressed with the extra effort Marino made to ensure his part of the job kept to schedule.
Now, after being in the new kitchen for ten weeks we are sure that we made the correct choice. We would certainly recommend Harvey Norman to anyone wishing to renovate."
Bruce & Faye H. - Oatley
"I am writing on behalf of Len, Sam and myself about the kitchen renovation at Redfern.
We commend you all for an excellent job. Along with Mat and Sam. You were all such a pleasure to work with, particularly you, not only for your lovely manner but your competence, assistance and efficiency with all my phone calls and questions over the renovation time.
The quality of the work and the finished product are outstanding and we are all delighted with this smart and elegant kitchen.
We would certainly recommend Harvey Norman highly to anyone who needs renovations to their home."
Sue R. - Redfern
"Thanks so much for your amazing project management skills. It has been an absolute pleasure working with you and I would have absolutely have no hesitation in recommending Harvey Norman Renovations as it has been an absolutely professional job from start to finish and all the tradesmen need to be commended, as already recommended.
Each trade person who came to my job was totally professional and certainly knew what they were doing and their time keeping was exemplary. At all stages of the renovation, I knew what was happening and when it was happening.
I would like to give particular praise to the carpenter John. My goodness, he is the ultimate professional. His attention to detail and the fact that he gave every aspect of what he did 150% was outstanding. He was an absolutely perfectionist. Little things he did would serve other trades very well, such as clearing up his mess as he left each day, ensuring I knew what was happening and his very experienced eye on the job was a joy to watch. If every trade could adopt John's work practice then the world would be a better place ... thanks John you did an amazing job."
Linda F. - Cheltenham
"Cheryl and I would like to let you know that we are very pleased with the outcome and the way that Harvey Norman Renovations went about the project. It was well planned and the actual completion of the work was on schedule, except for one or two minor and unexpected matters that were soon attended to.
Marino was a pleasure to work with and in fact all the tradesmen were polite, efficient, clean and quick."
Alan & Cheryl S. - Cabarita
"Just a short note to say thank you all for being so well organised, so helpful and accommodating that make my kitchen finish before the schedule. I really appreciate your patience, efficience and readiness to help. It is a hassle free to have your team to renovate my kitchen. Thank you very much."
Wel D. - Epping
"The kitchen renovations you have carried out, for us are really great. The coordination of the project and communication between tradesmen and ourselves has been faultless and as per schedule. All tradesmen have been friendly, efficient and proud of their workmanship. I have been a tradesman myself for 48 years, and recognize good trade workmanship. Very pleased to recommend Harvey Norman Renovations."
Brian I. - Baulkham Hills
"I would like to register with you my appreciation and thanks for the great bathroom renovation carried out at my Neutral Bay unit in recent times. It went better than I could have hoped for. This has a great deal of background coordination, I know - so thanks to you and your team.
However, my face-to-face contacts made the renovation process as smooth and easy as it could be, I believe.
Eddie, as the site supervisor, was a wonderful source of reassurance. There was a leak into common property following the plumbing work. He visited the site on a Sunday and arranged for the plumber to be on site on the Monday. He was always available by phone to follow up any query that I might have.
Paul Giannakakos and his wife made a wonderful, careful and caring team. They worked hard to ensure that I was able to return to my flat as planned. Paul also made a very practical suggestion on the height of the bath and this has worked out well.
My initial contact with Harvey Norman, Nick Mitrevski, should take a great deal of credit for steering me through the design and finish selection. His experience and patience was again very valuable.
Please make sure that all the team who have worked on this bathroom project know that I am very pleased with the outcome and will be happy to recommend your collective services."
Janet Whitten - Neutral Bay
READ MORE
SHOWROOMS
Our consultants are on hand to discuss your requirements, make suggestions and organise your in-home appointment with one of our design specialists.
BOOK NOW
Please complete the following form in order for us to better assist you with your renovations requirements.
BOOK WITH OUR DESIGN TEAM
We have some of Sydney's best designers who will come to your home to create your dream. To organise a time, fill in your details below or call
(after hours consultation can be arranged)
What to expect from your design consultation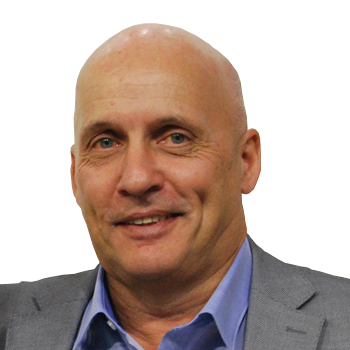 Our Designer will visit you in your home to discuss colours, styles, ideas and lifestyle.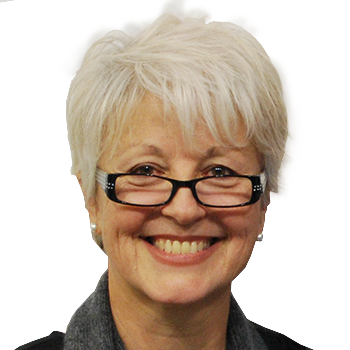 Our Designer will custom design your new kitchen, home office, laundry, wardrobes or bathroom!
↑