Beds & Mattresses Buying Guide
Purchasing a bed or mattress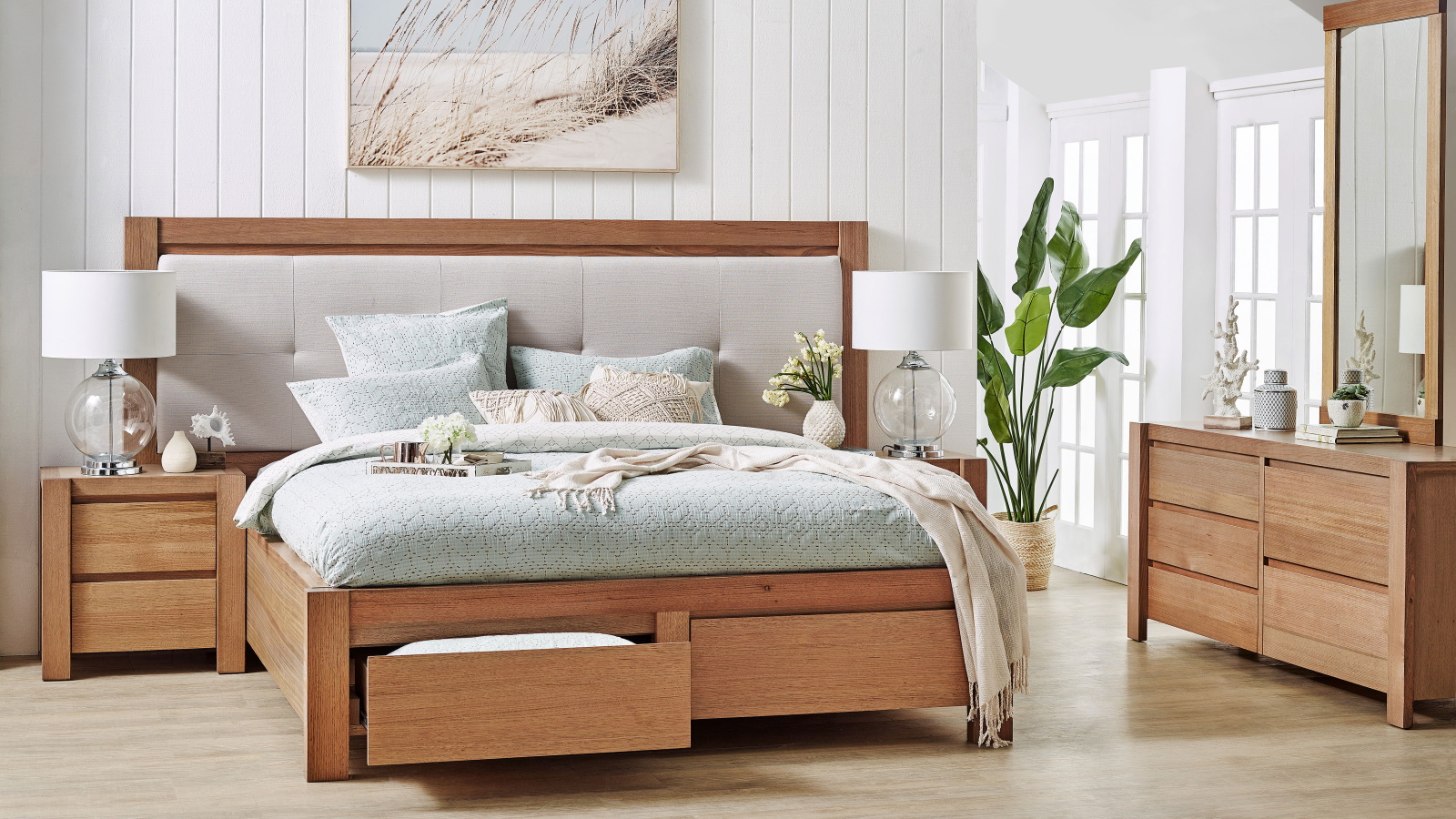 It is estimated that the average person spends around 3,000 hours a year in bed. This guide walks you through the options so you get what you need for a great night's sleep.
Types of Beds
Bedframes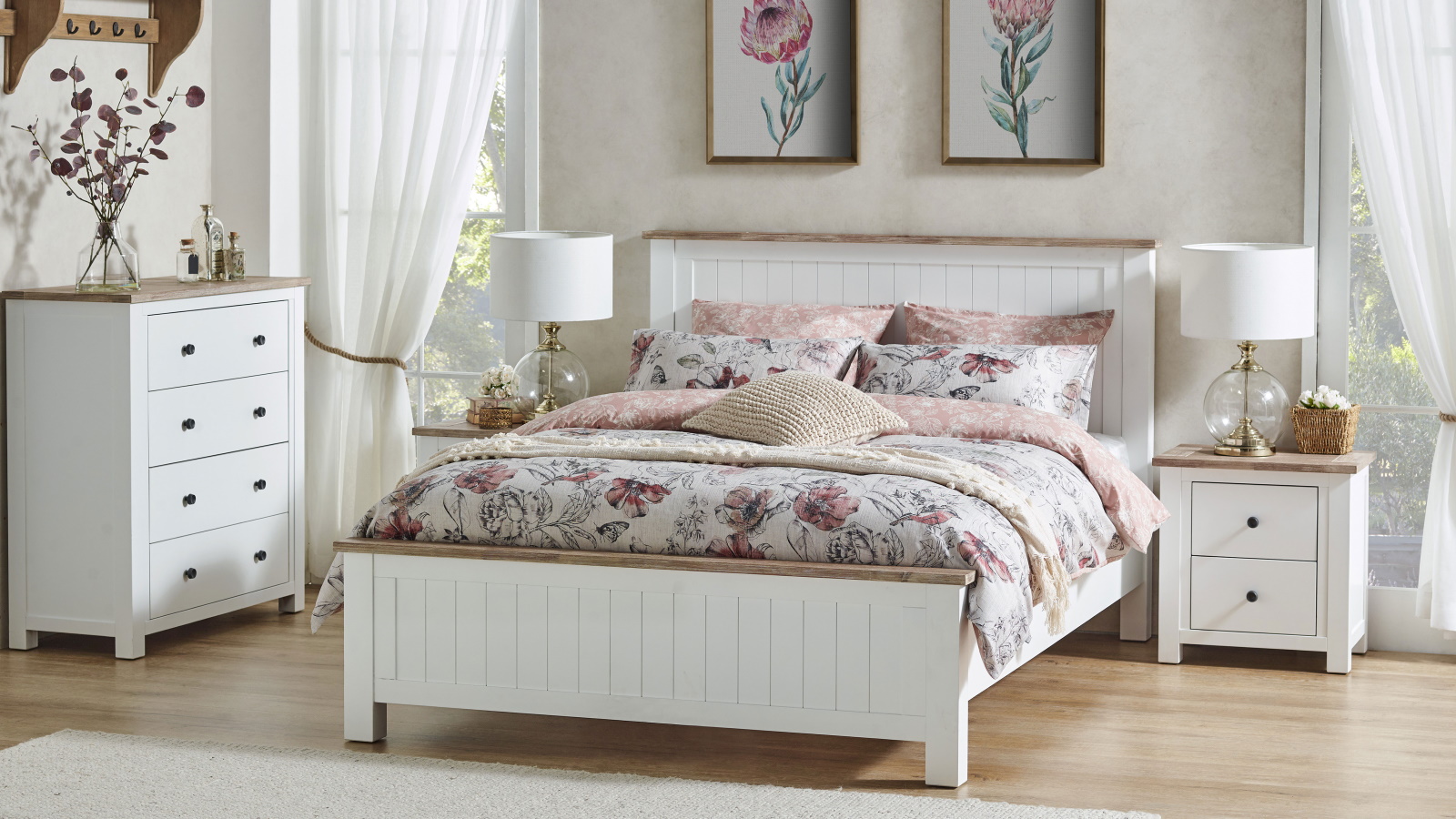 If you already have a mattress and you just need to upgrade your bed, then you should be shopping for a bedframe.
Bedframes are available in a huge range of materials, styles and sizes. Choose from the modern to the traditional, the ornate to the understated and find the right match for you.
Bedroom suites are ideal for anyone who is overhauling their bedroom furniture. Bedroom suites include a bedframe and matching furniture so you can co-ordinate your décor scheme with ease.
Ensembles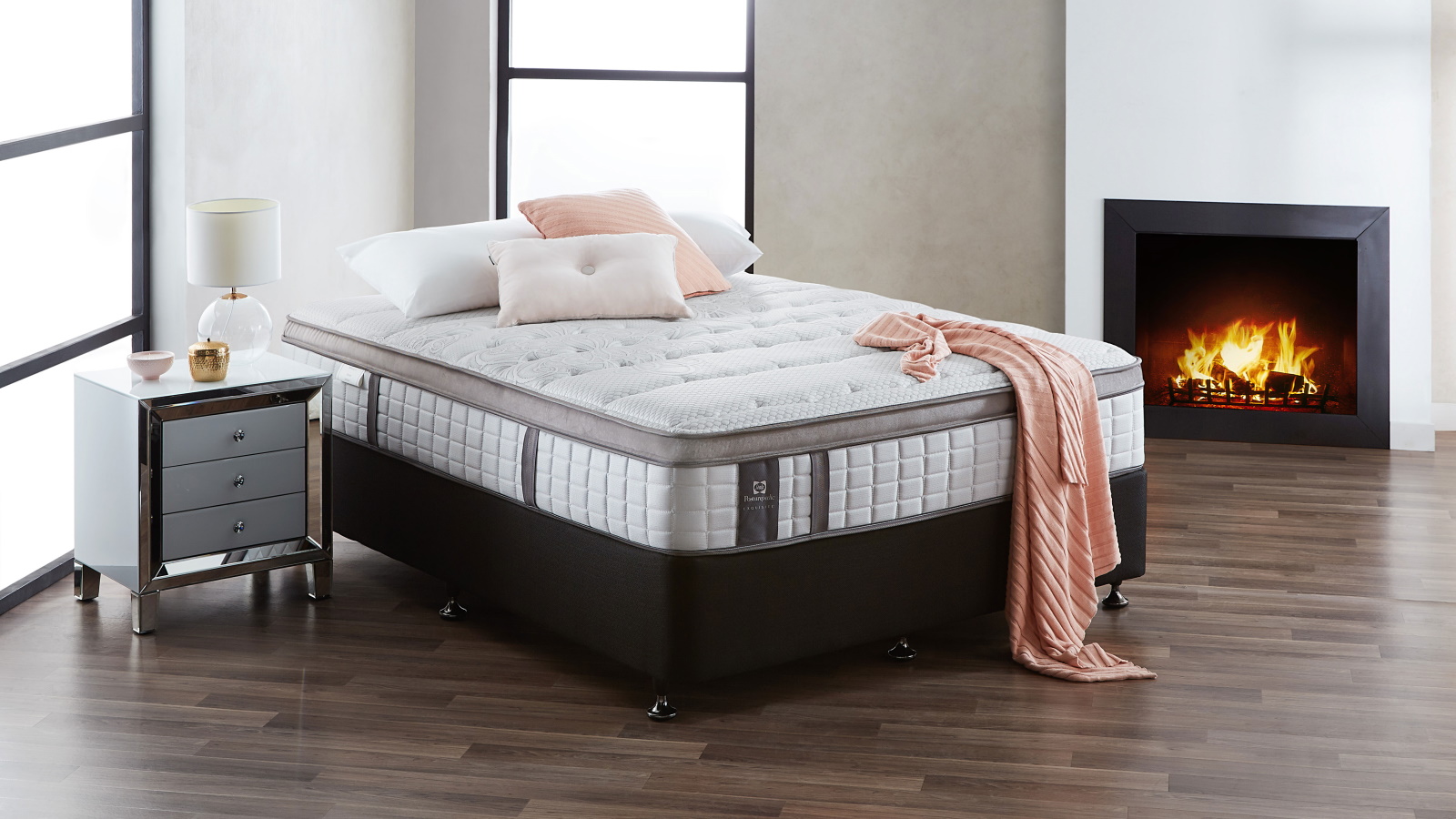 Ensembles feature a bed base and an accompanying mattress.
Ensembles come with either a solid or a sprung base.
Buying an ensemble ensures your bed and mattress will be a perfect match.
Children's beds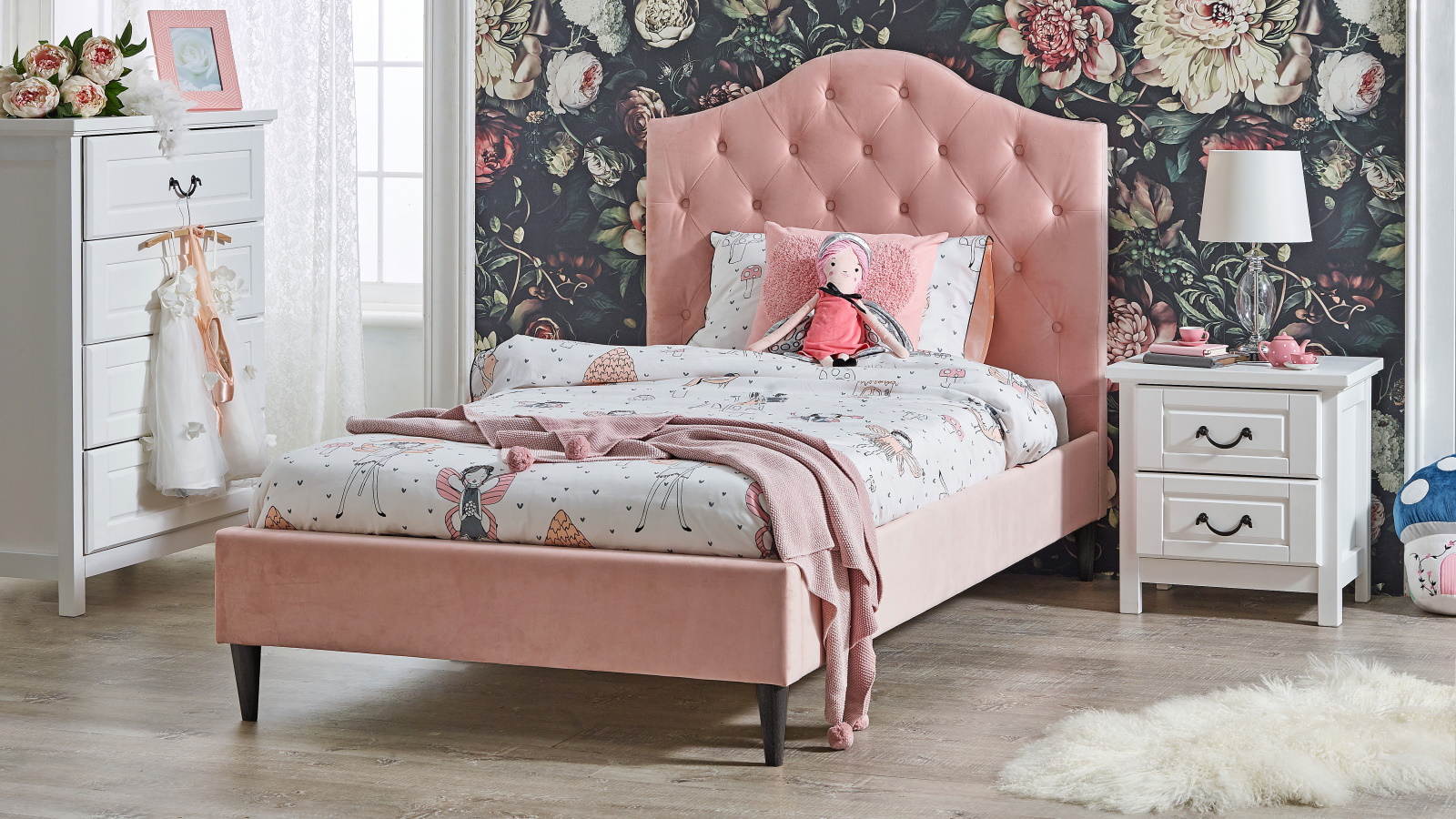 Choosing the right bed for your kids can help you make bedtime enjoyable, make the most of the available space and make it easier for them to drift off to sleep.
If your child sleeps in a smaller bedroom, consider space saving options like a loft bed that comes with a built-in desk that sits underneath the sleeping area.
Bunk beds are fun and a great way to save space.
Adjustable beds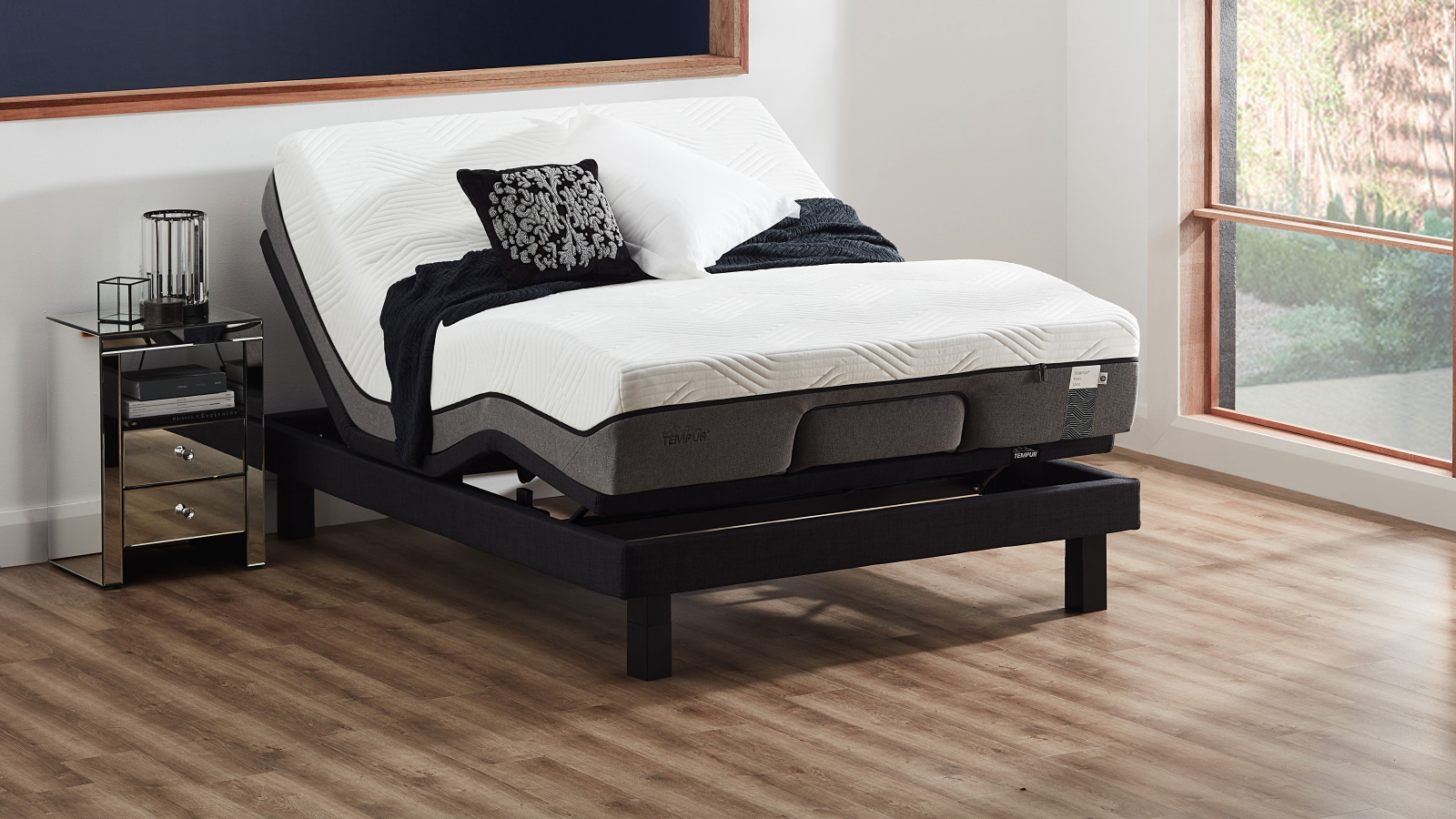 Electric adjustable beds are ideal for anyone who has difficulty getting comfortable when lying flat or for those who watch TV in bed.
Adjustable beds feature a handheld controller that allows you to raise and lower the top (and in most cases the foot) of the bed to a position that suits you.
Types of Mattresses
Open Spring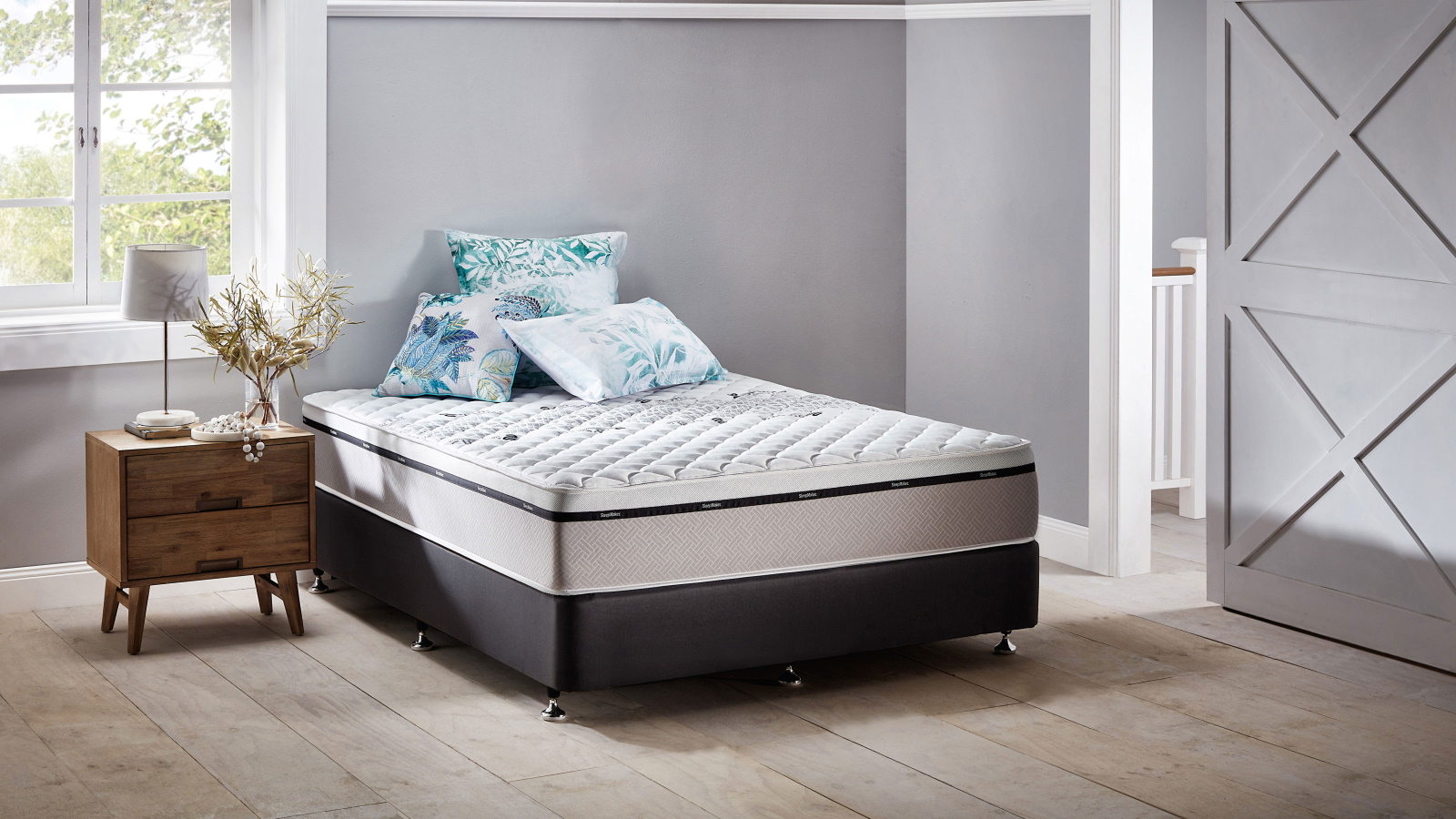 Open spring mattresses are a popular choice amongst Australians.
Open spring mattresses use a network of interconnected coils designed to support and cradle the body. They promote air flow and ventilation, and are also incredibly durable.
Pocket Spring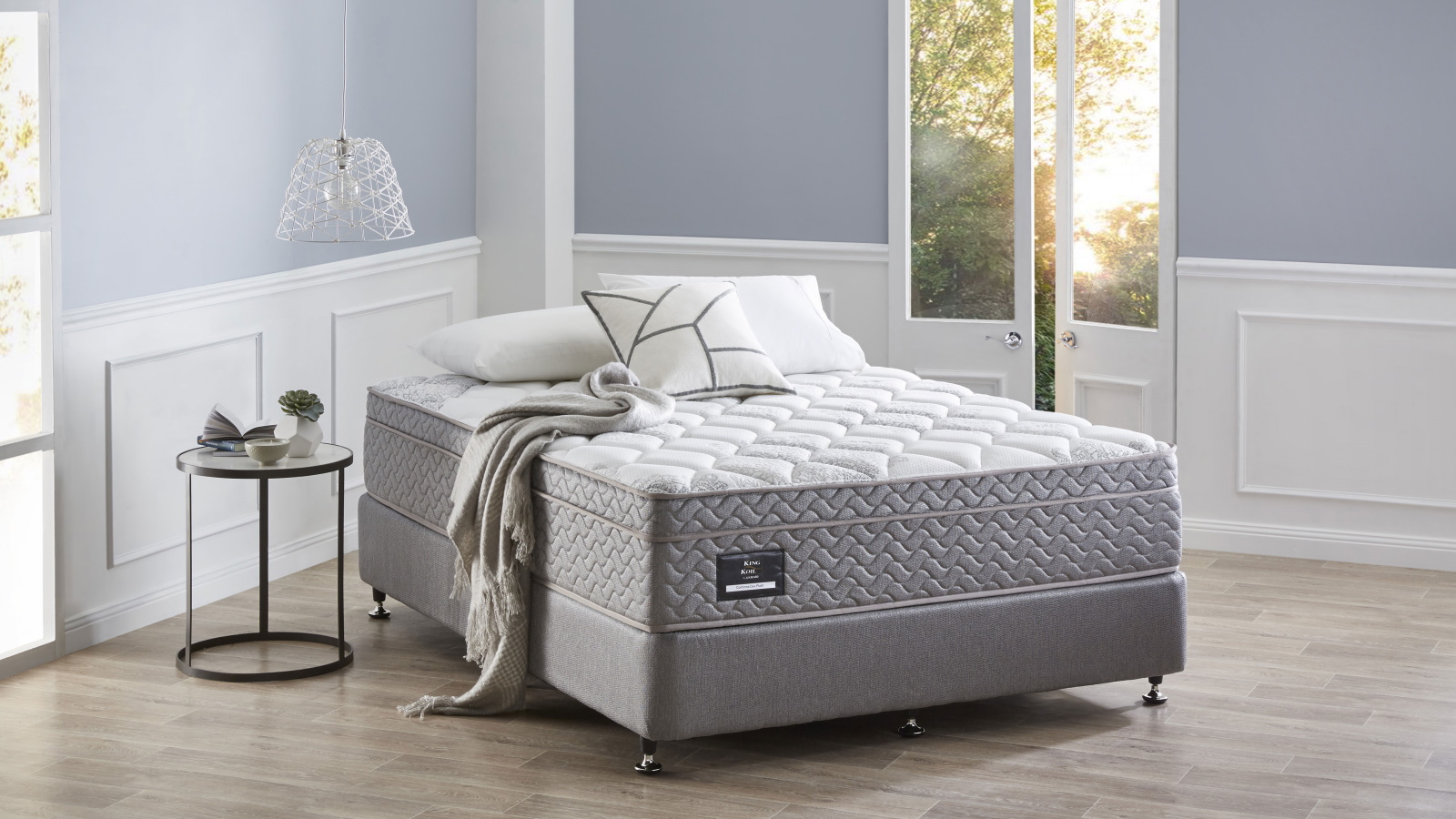 Pocket sprung mattresses contain individual spring pockets that are housed in fabric.
Pocket sprung mattresses are ideal for those that might share a bed. Each pocket works independently so movement on one side of the bed may not be felt on the other.
Memory foam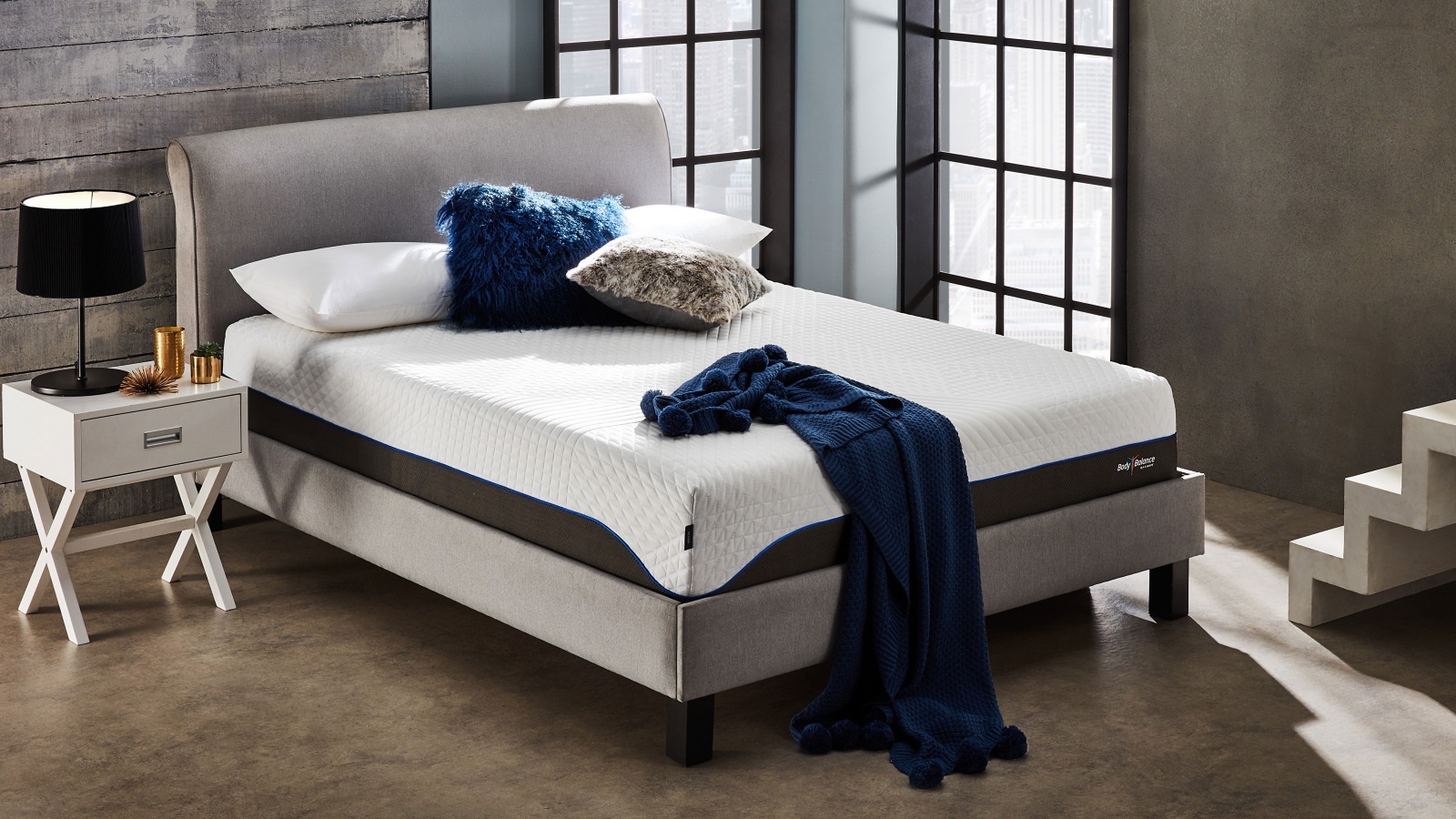 Memory foam adapts to your shape and weight to provide maximum support and comfort.
Memory foam mattresses feature visco-elastic foam that moulds to the shape of your body.
Memory foam provides extra support and relieves pressure on your joints.
Bed & Mattress Features
Size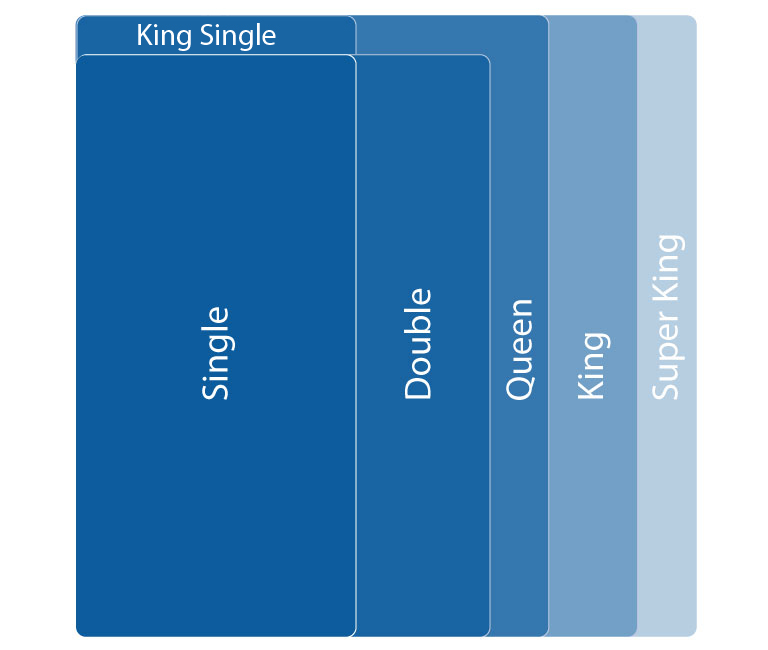 Beds and mattresses are sold in set sizes that range from single to super king. Bear in mind the following when deciding which size works best for you:
Standard mattress sizes are as follows:
Single — 91.5 x 190cm
King Single — 107 x 203cm
Double — 138.5 x 190cm
Queen — 152.2 x 203cm
King — 183.5 x 203cm
Super King — 203 x 203cm
To get an idea of the proportion of a bed to the rest of your room, mark out the dimensions with newspaper.
Ideally, your bed should be 10-15cm longer than the tallest person sleeping on it. Low footboards are often best for taller people as they do not obstruct movement or stretching.
Style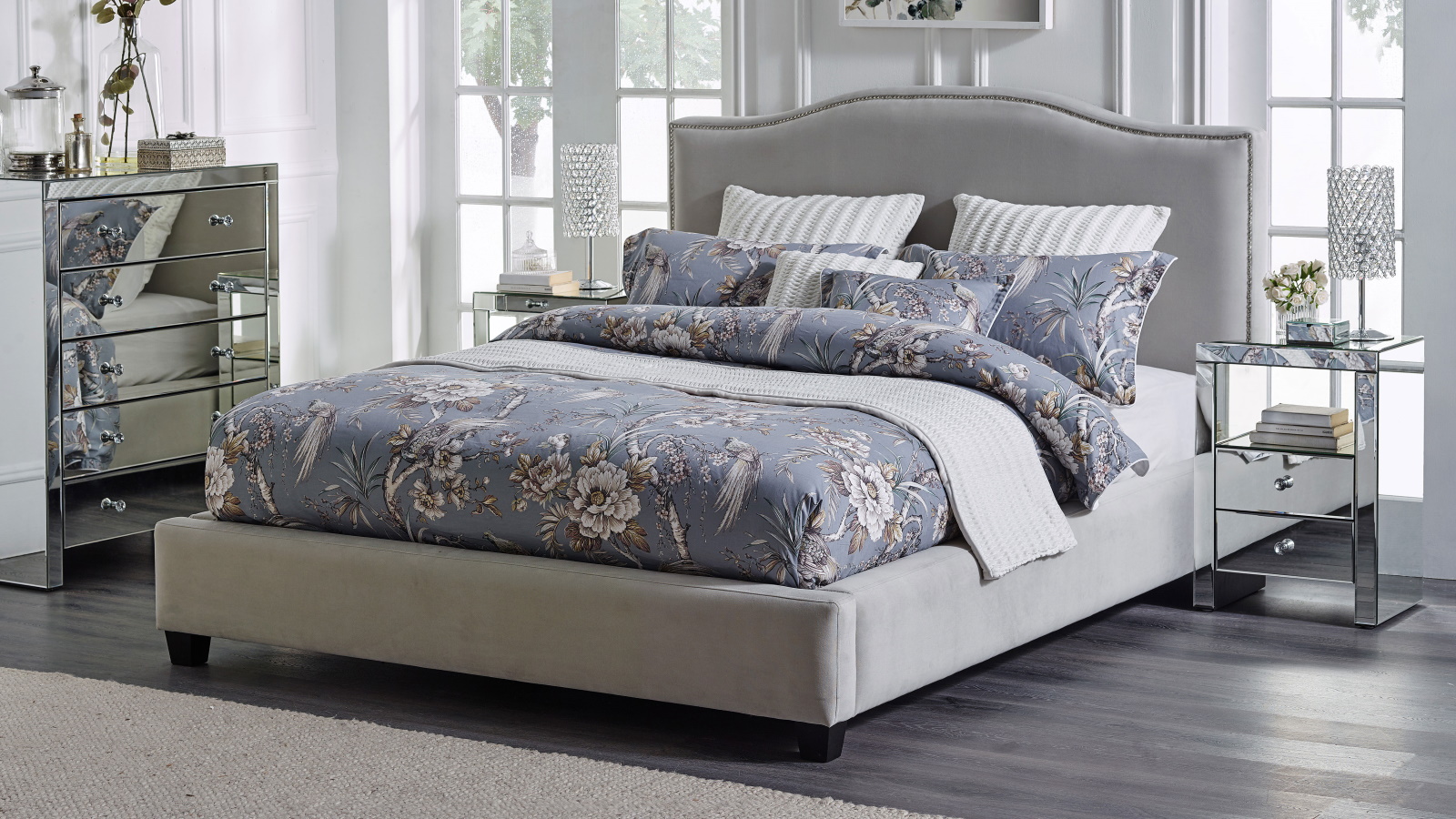 The style of bed you opt for will be dictated by your personal tastes. However, if you aren't sure where to start, consider the following:
A metal bed frame, particularly one with a lustrous finish, can introduce a modern feel to your room. Timber-finish bedframes are low maintenance and add a feeling of permanence.
Beds with tall footboards look great in large rooms with high ceilings, but lower footboards are better suited to smaller spaces.
Large, bold headboards make a dramatic statement, especially if they upholstered in luxurious fabrics that set off the colours of your room's décor.
Maintenance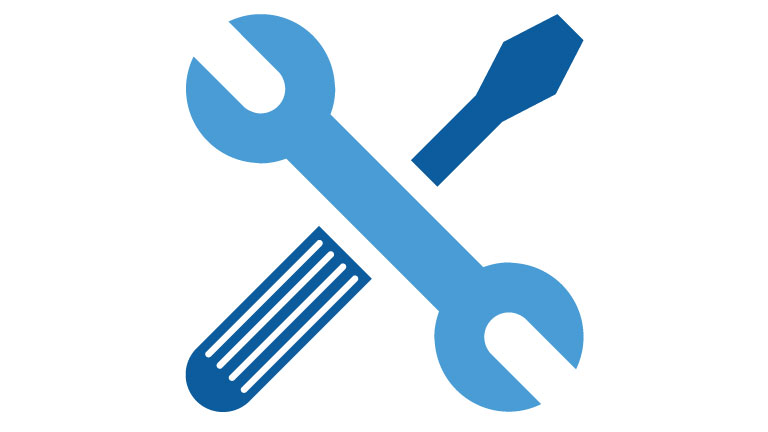 Look after your bed and mattress and you'll be able to enjoy them for years to come. Follow these tips to increase the lifespan of your purchases:
Keep your mattress dry and clean with a quality mattress protector. This will keep bed mites and other undesirables at bay. Rotate the mattress every few months.
Tighten the legs on an ensemble every six months. Tighten the bolts on a bed frame every six months to avoid the bed becoming loose and squeaky.
Bedding Essentials
---
Mattress toppers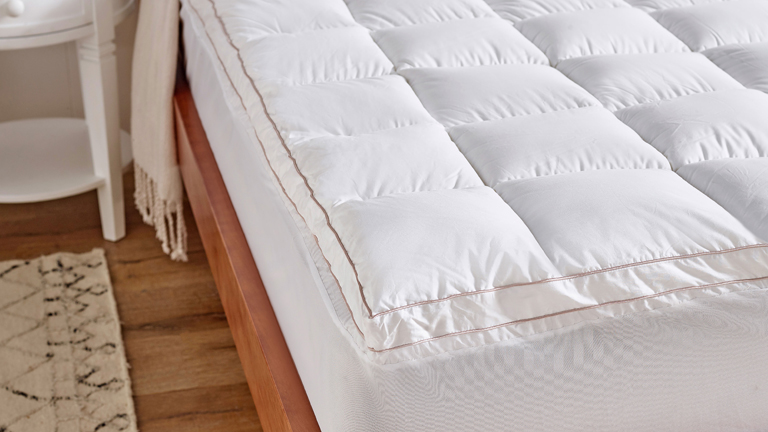 A mattress topper can add luxury and comfort to your mattress. Give your new mattress extra support or convert an old mattress into sleep heaven.
Bed linen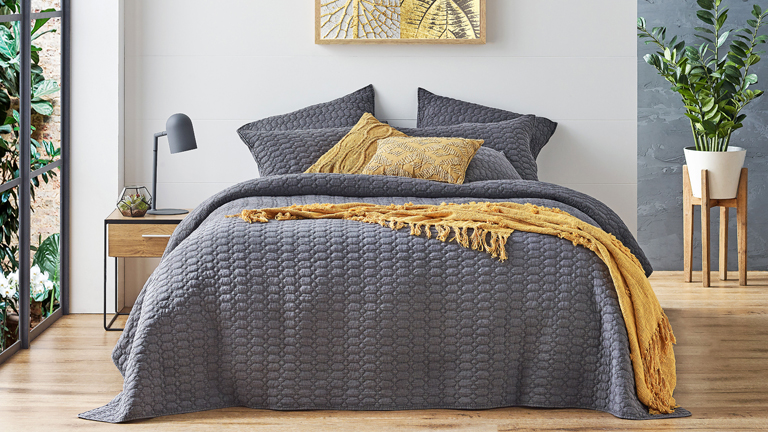 Bed linen plays a key role in a good night's sleep and in the décor scheme of any bedroom. Choose from a huge variety of designs, weaves and fabrics.
Pillows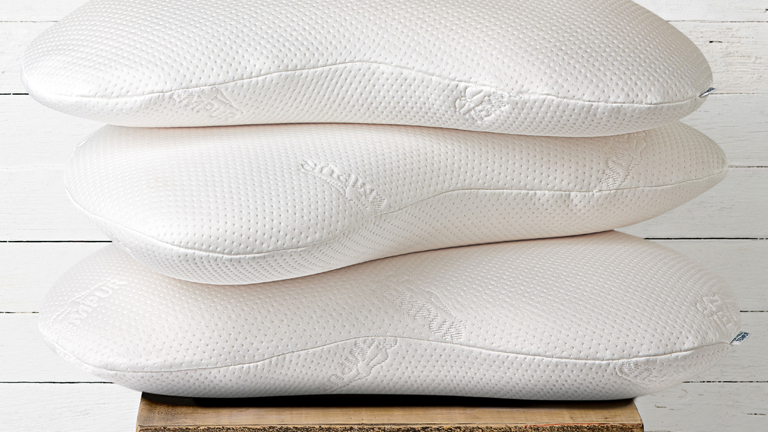 Finding the right pillow can be the difference between a good and a bad night's sleep. Shop a range of pillows from memory foam to feather or down.