Blenders Buying Guide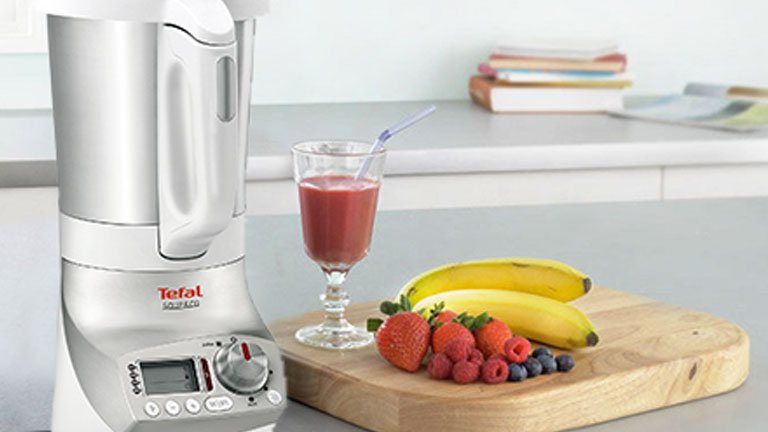 There are a number of factors to consider when shopping for a hand blender, counter-top blender or personal blender:
Shop for a blender to match your dietary habits. For example, if you like to make a lot of soups, opt for a stick blender or counter-top blender with cooking functions.
It is advisable to shop for a blender with removable, dishwasher safe parts as this will reduce maintenance.
Wattage is a clear indication of a blender's power. However, more power does not necessarily mean a better performance. Consider the blades and the number of settings when choosing.
Types of Blenders
Blender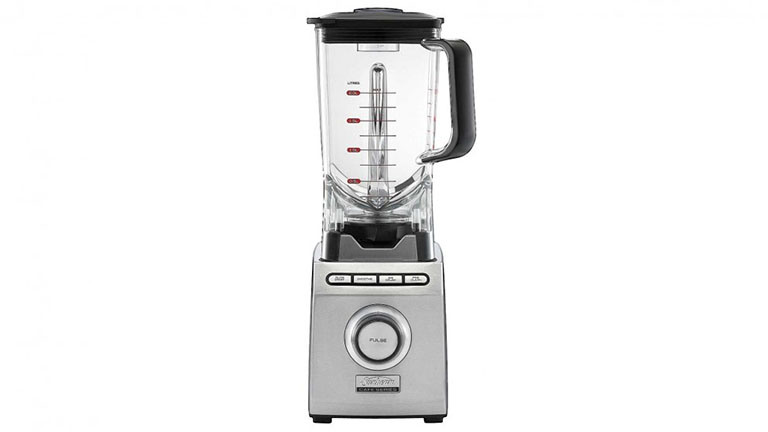 Blenders are powerful and suited to intensive use. They are ideal for anyone who regularly mixes ingredients and those who need to make enough food or drink for a family.
Keen chefs and those with small kitchens should consider a blender that offers a range of functions such as cooking, chopping, dicing and even folding.
It is advisable to choose a blender with a BPA-free jug. Tritan is a durable and lightweight plastic alternative; glass jugs work perfectly but tend to be heavier and can break if dropped.
Stick Blender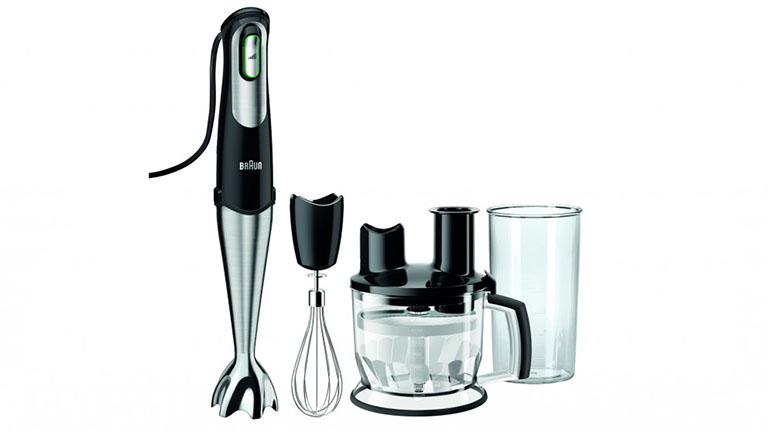 A stick blender is ideal for occasional use and for creating soups directly from the saucepan. They work quickly, feature uncomplicated controls and are easy-to-store. They are best viewed as an alternative to a jug blender and not as a replacement.
Where possible, shop for a stick blender that comes with a variety of accessories (whisk, mixing chamber, kneading tool) for better functionality and versatility.
Opt for a blender with an "open foot" design for greatly reduced spills and splashes caused by blending so your surfaces, and clothes, stay clean.
Shop for a stick blender with an ergonomic handle as this will make it much easier to use. However, do not opt for comfort at the expense of performance.
Personal Blender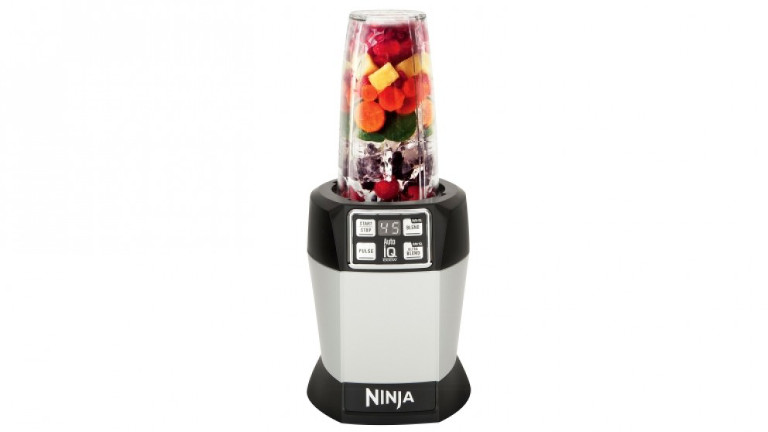 Personal blenders are perfect for anyone who likes to make juices and smoothies for the road. Fast, uncomplicated and easy-to-store, a personal blender is tailored for anyone with a busy lifestyle.
Personal blenders allow you to drink your juice directly from the container. As such, it is advisable to shop for a model that comes with more than one container, particularly if you live with multiple users.
If you are shopping for the fastest and easiest way to make fresh fruit juices, opt for a model with one-touch operation. If you would like more control, consider a model with variable settings.
Look out for models with ice-crushing capabilities. This allows you to create delicious cold juices and smoothies that are simply perfect for hot summer days.
Blender Features
Additional Features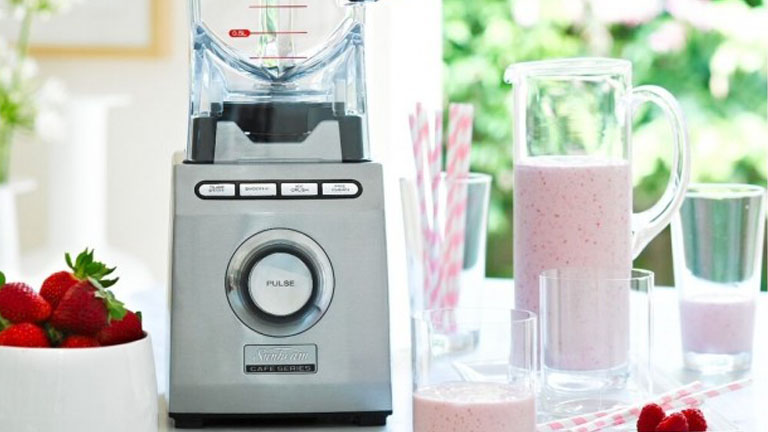 Blenders, stick blender and personal blenders are available with a wide range of features. Look out for the following when choosing the blender that's right for you:
Pulse settings allow you to blend your ingredients in bursts. This can speed up the process and prevent ingredients becoming liquefied — perfect for making chunky soups.
Similarly, purchasing a blender with variable speed settings will give you much greater control over the food preparation process.
Cooking functions enable you to prepare food from start to finish directly in the blender's jug. Some models feature a heating element while others feature blades which generate heat through rapid rotation.
Kitchenware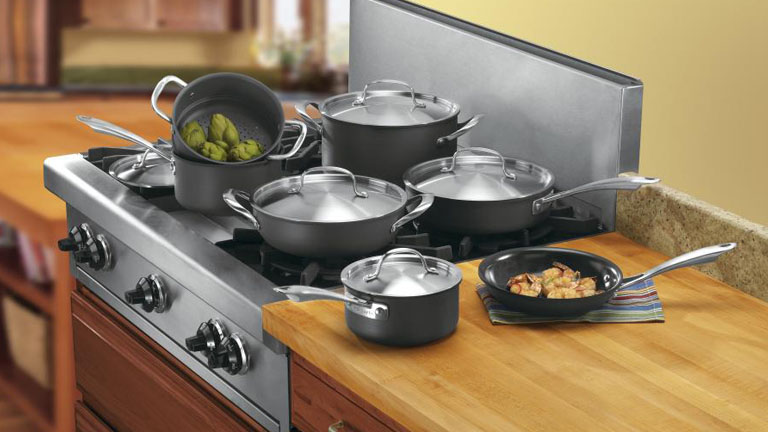 Make sure you have everything you need to get the best results from your blender by upgrading your cooking equipment. Shop for new pans, pots, woks and much more to complete your food preparation.
Knives
Make light work of preparing ingredients for blending with new kitchen knives. Choose from a wide range of single knives and knife sets to get the tools you need to create the recipes you love.
Dinnerware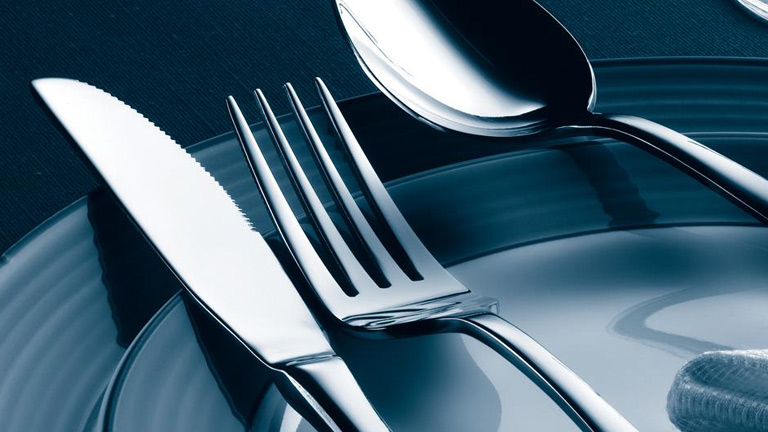 Ensure your latest culinary creation gets the treatment it deserves by serving it in dinnerware that heightens the enjoyment. Choose from a wide range of styles to suit your home and your tastes.