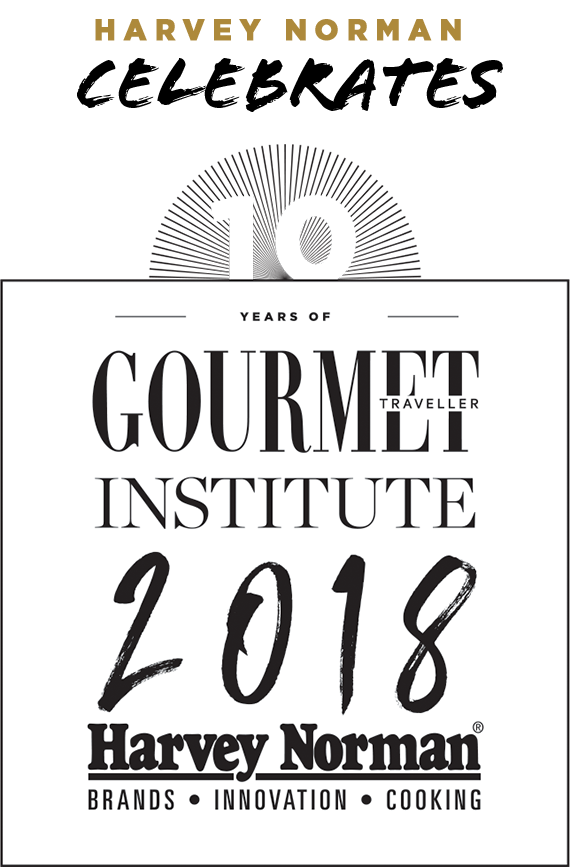 Can you believe that Gourmet Institute is celebrating its 10th year in 2018?
It feels like just yesterday that Gourmet Traveller and Harvey Norman got together with a shared dream of bringing together some of the finest kitchen talent in Australia to create a series of events that would inspire and delight food lovers – providing industry insights, professional tips, new recipes to try at home and some fantastic food to eat, all while getting to know some of the best chefs in the game and seeing them create something special in person.
Sarah Oakes, the Editor of Gourmet Traveller, believes that the Gourmet Institute is one of their most exciting initiatives.
"It's an opportunity to connect our readers with their favourite chefs. A unique chance to see true innovators at work and a chance for them to refine their own cooking skills. I'm incredibly proud that this partnership with Harvey Norman has been going strong for 10 years, and I have a feeling 2018 will be our best series yet."
She's right about that! To celebrate this milestone we're going to be treated to something really special – an all-star season of celebratory dishes! For the big 10th year Gourmet Institute is getting together a team of ten of our favourite chefs to share with us their favourite dishes for feasts and fiestas. This will truly be the biggest party in town, and best of all you're invited to join in – with 10 exciting evenings of events on offer.
LET'S TAKE A LOOK AT WHAT'S AHEAD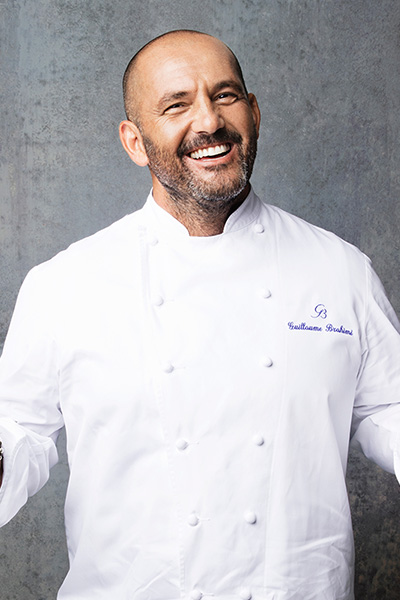 Classic French Dinner Party
with
Guillaume Brahimi
Sydney, 11 April -
BOOK NOW
Pre Event 6:15pm | Event 7:00pm
Guillaume Brahimi is an absolute fave for Gourmet Institute lovers, with his easy charm, fine French fair and love for sharing some of the secrets he's learned at the top of the Parisian restaurant world. This year Guillaume will be showing us how to revel in style with a classic French dinner party menu that has all the trimmings without all of the fuss. Check out our blog covering Guillaume's event from last year to whet your appetite.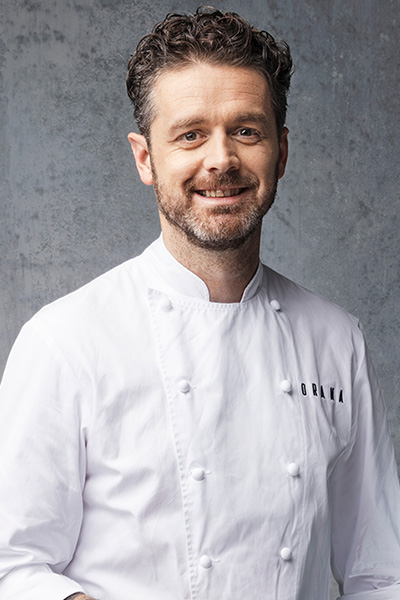 Native Flavour
with
Jock Zonfrillo
Glasgow-import Jock Zonfrillo is the head chef at Australia's top-rated restaurant, Orana, which is famed for its modern Australian tasting menu.
What better way to celebrate the talent in Australia than with the best in local flavours! Jock will change the way you think about cooking with local ingredients, so you won't want to miss out on this one.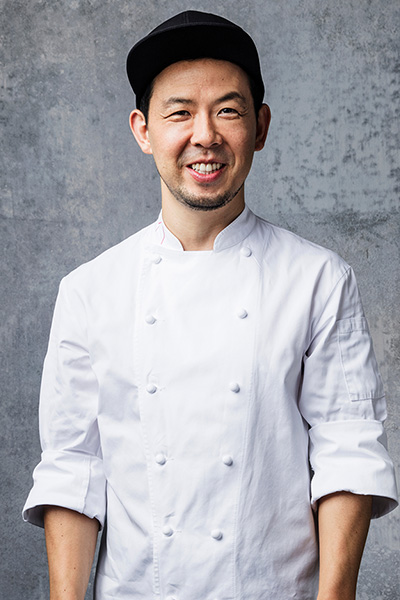 Japanese Picnic
with
Chase Kojima
Gold Coast, 6 June -
BOOK NOW
Pre Event 6:15pm | Event 7:00pm
Chase Kojima has been bringing his unique culinary magic to Kiyomi in recent times, making it a truly celebrated Japanese eatery on the Gold Coast.
But food doesn't always need to be formal, so Chase will be showing us how to take Japanese cuisine al fresco and combine some fun flavours for the perfect picnic.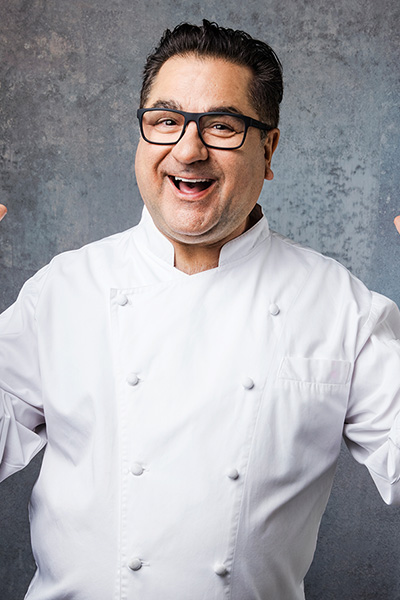 Roman Holiday
with
Guy Grossi
Melbourne, 11 July -
BOOK NOW
EVENT 7:00pm
Guy Grossi will show us all how to embrace the spirit of Ferragosto and please a crowd just like they do during Italy's favourite holiday festival. This will be in true no-holds-barred Roman style, with big, bold dishes that won't disappoint. Not to be missed!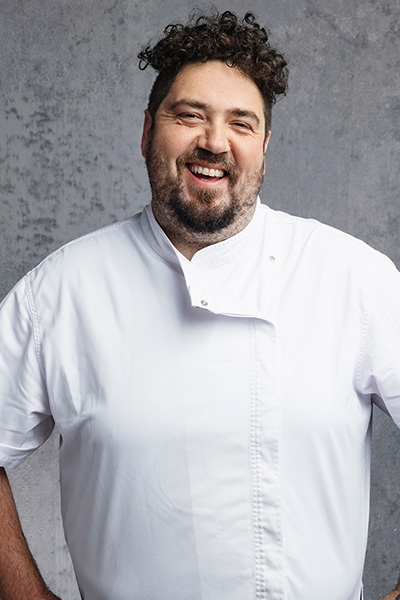 Afrobeat Banquet
with
Duncan Welgemoed
Adelaide, 25 July -
BOOK NOW
EVENT 7:00pm
Duncan Welgemoed knows how to throw a party – just one of many skills that has seen him quickly become one of Adelaide's best-loved culinary masters. A great ambassador for the diversity and power of the flavours of his African homeland, this year Duncan's prepping a feast that traverses the continent to provide something truly memorable. For an idea of what to expect from an evening with Duncan, you can take a look at our blog covering his GI event from 2016.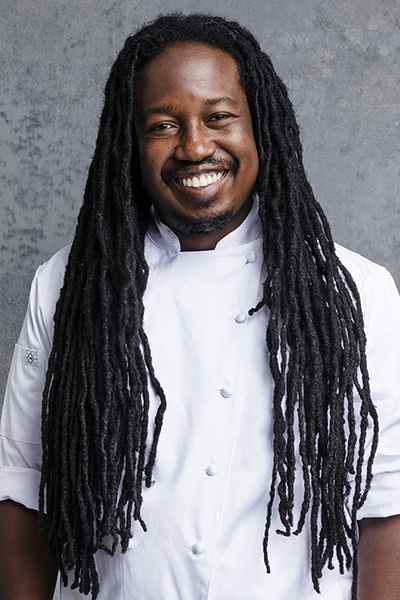 Caribbean Feasting
with
Paul Carmichael
Sydney, 8 August -
BOOK NOW
Pre Event 6:15pm | Event 7:00pm
Paul Carmichael doesn't do anything small. He's big on flavour, and you'll have a big smile on your face when you taste some of his Caribbean delights. Seafood is Paul's jam, and in his time at the helm of Sydney's Momofuku Seiōbo, he's brought his flair to the finest in local produce. Interested to learn more about Caribbean-style cuisine? Have a read of our blog on Paul's event from last year.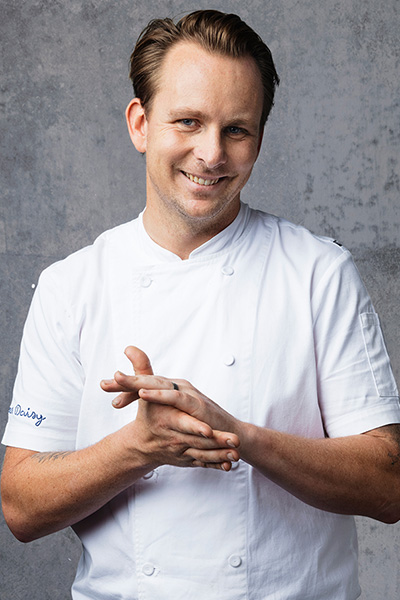 Seafood Celebration
with
Ben Devlin
Gold Coast, 22 August -
BOOK NOW
Pre Event 6:15pm | Event 7:00pm
Speaking of seafood, Ben Devlin knows how to bring the finest of the sea together with his inventive style of cooking. We're spoilt for seafood in Australia, with such diversity available you could almost never have the same dish twice. Let Ben show you a few new tricks that are sure to please at your next celebration.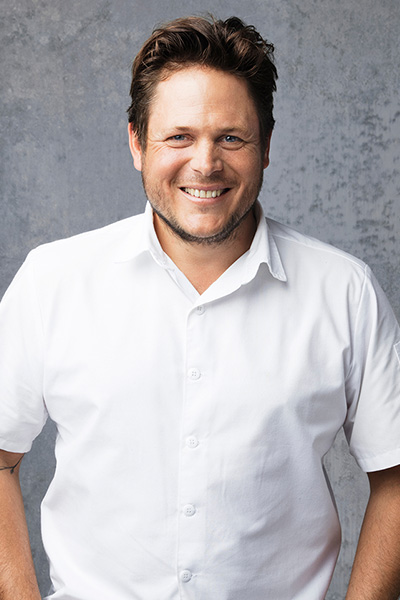 Spring Entertaining
with
James Viles
Sydney, 19 September -
BOOK NOW
Pre Event 6:15pm | Event 7:00pm
With winter over it'll be time to celebrate the bounty of the spring harvest, and who better to guide us on this culinary journey than James Viles of Biota in Bowral. James is always full of ideas, and this session will see him put his unique spin on some country classics that you'll love to try at home. For an idea of James' approach to food take a look at our blog covering his Super Salads session from 2017.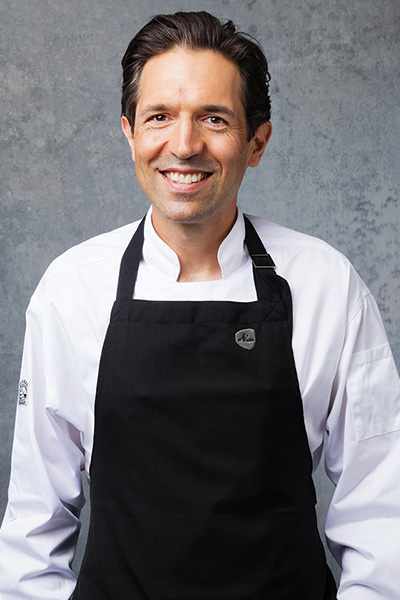 House Party
with
Ben Shewry
Melbourne, 17 October -
BOOK NOW
Event 7:00pm
Ben Shewry has mastered a combination of an international outlook with the best in local produce in his Melbourne restaurant Attica – making waves in the culinary world on his way. In this session, Ben will show you how to combine the comforts of home with a bit of Attica-esque panache for a house party remix unlike anything else.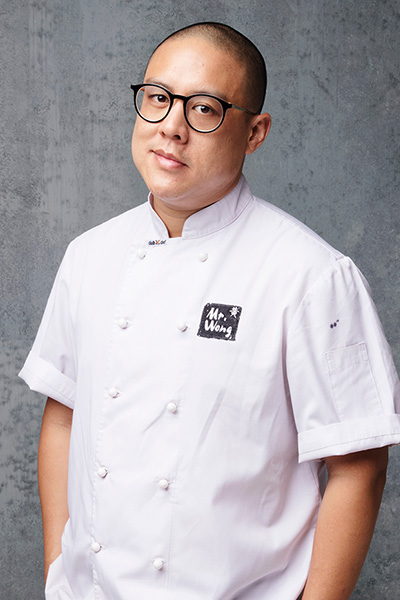 Chinese Banqueting
with
Dan Hong
Sydney, 14 November -
BOOK NOW
Pre Event 6:15pm | Event 7:00pm
What better way to close out the big tenth anniversary of Gourmet Institute than with a Chinese banquet thrown by the one and only Dan Hong? With lazy susan and wok at the ready, Dan's innovative blend of traditional Chinese influences and contemporary style will ignite your passion for food in this session that'll see a fresh twist on some beloved classics. November too far away? Take a look at our blog on Dan's session on noodles from 2016 to tide you over.
↑