One facial sauna. Two deep cleansers. This is skincare that will have you ready for summer.
I had some exciting news to tell my wife. Harvey Norman had just given me three HoMedics beauty products; the Blossom Silicone Facial Brush, the Blossom Silicone Body Cleanser and the Rejuvenation Facial Sauna.
"OMG, thank you!" she gasped. "I've been wanting to use them for ages!"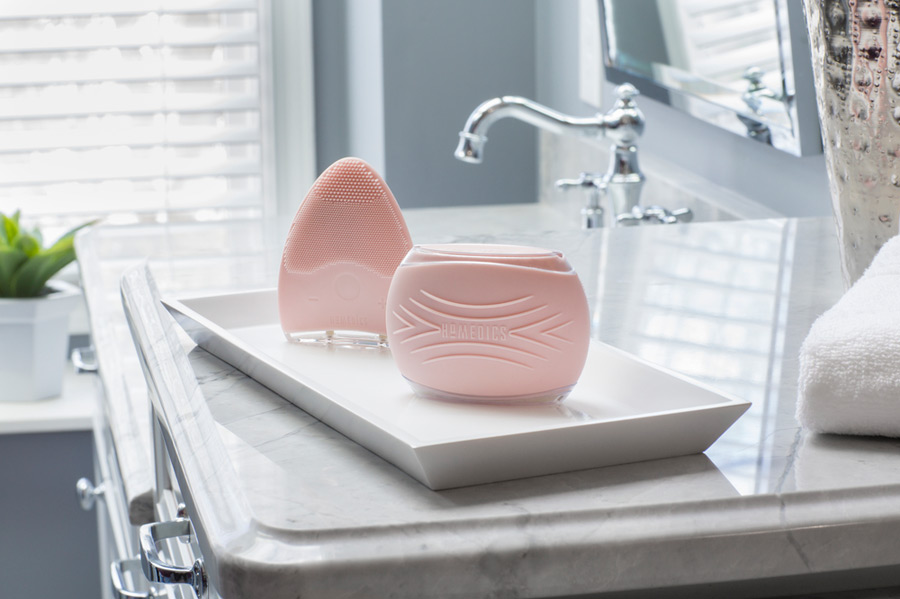 It's true. My wife, Katherine, had been talking for some time about the latest beauty innovations coming out of HoMedics. She'd been not-so-subtly hinting that this was exactly what she wanted for Christmas.
She delighted over the idea of the Silicone Facial Brush and Silicone Body Cleanser – nifty pulsating waterproof brushes, perfect for deep cleansing. She loved the concept of the invigorating Rejuvenation Facial Sauna.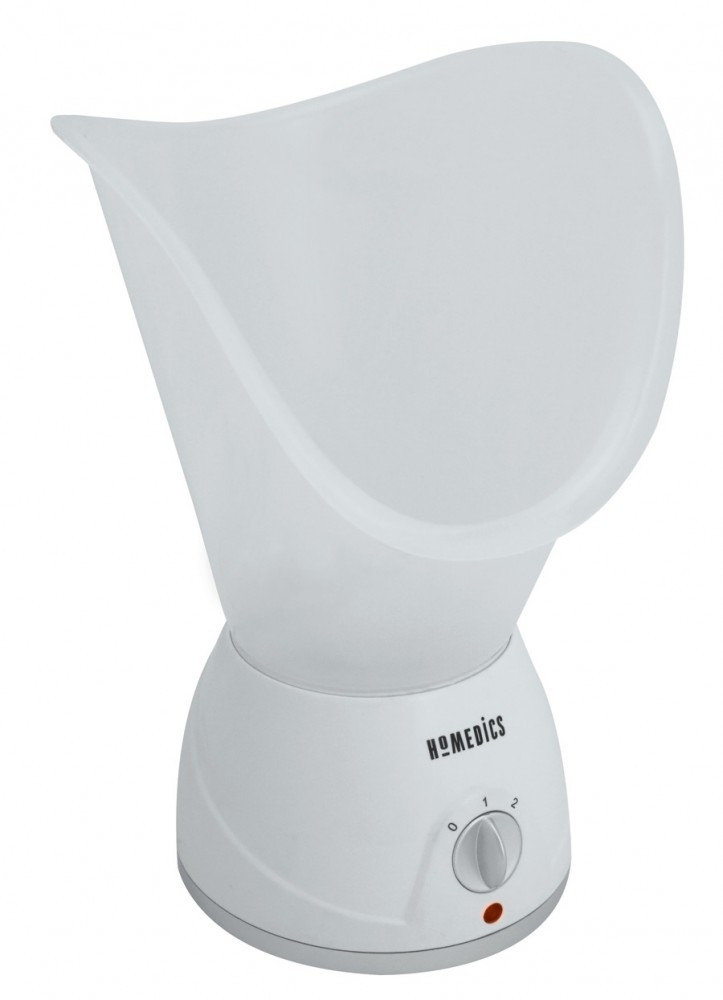 So, when I told her that this batch of goodies were not for her, but rather for me to test out and review, a sudden look of concern came across her face. "Err, why are they trusting you to test these amazing things out? You think that brushing your forehead with a toothbrush is an acceptable form of washing."
She had a point.
"How about I review the HoMedics products?" Katherine laughed, "And, if you feel like you still need to do something, you can review that toothbrush you scrub yourself with."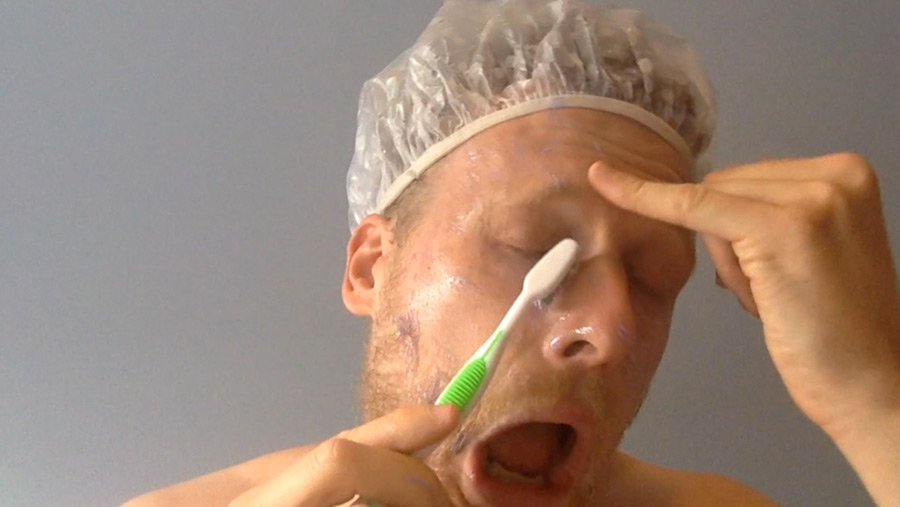 Ben's Review of a Toothbrush
So, it turns out that wasn't a joke. As soon as Katherine got her hands on the HoMedics goodies, I never saw them again. Umm, so I guess I'll review that toothbrush? Uhh, well, when I try to clean my skin with it, it feels harsh. It also kind of hurts. To be fair, it does scrub away a little bit of dead skin. It also leaves me with scratches and cuts all over my body… I really wish I was reviewing the HoMedics products!
Katherine's Review of the HoMedics Blossom Silicone Facial Brush & Silicone Body Cleanser
Enough with the amateur- it's time for the real review!
With the sun heating up, it means it's time for summer parties and those stylish summer outfits. And this means it's time to get my skin looking and feeling its best. Yes, I think it's safe to say that the HoMedics Blossom Silicone Facial Brush and Silicone Body Cleanser found their way into my possession at just the right time.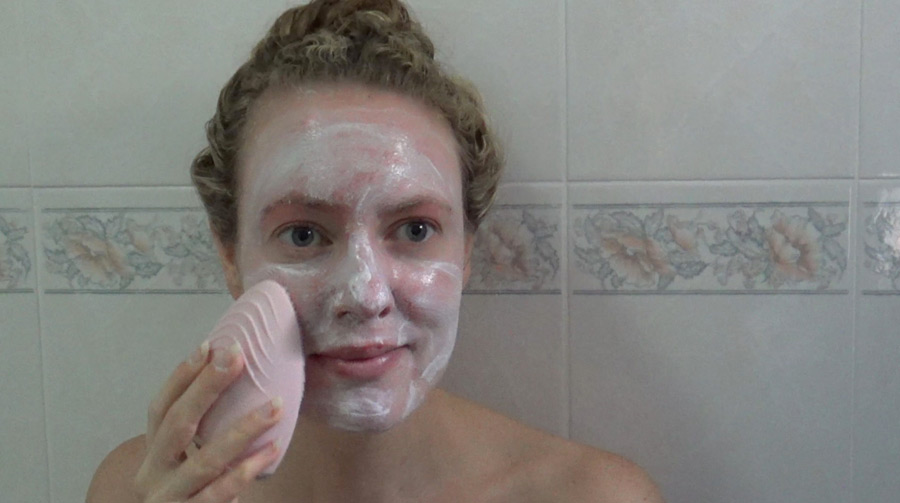 These waterproof, sonic pulsating brushes turned out to be such a clever, relaxing and effective way of achieving a deep cleanse. Much deeper than what I'm able to accomplish with a regular brush!
I love the fact that these brushes have no restriction on the type of wash product you can use with them. It meant I was still able to use my favourite facial and body washes – and get a more deep and thorough clean out of them!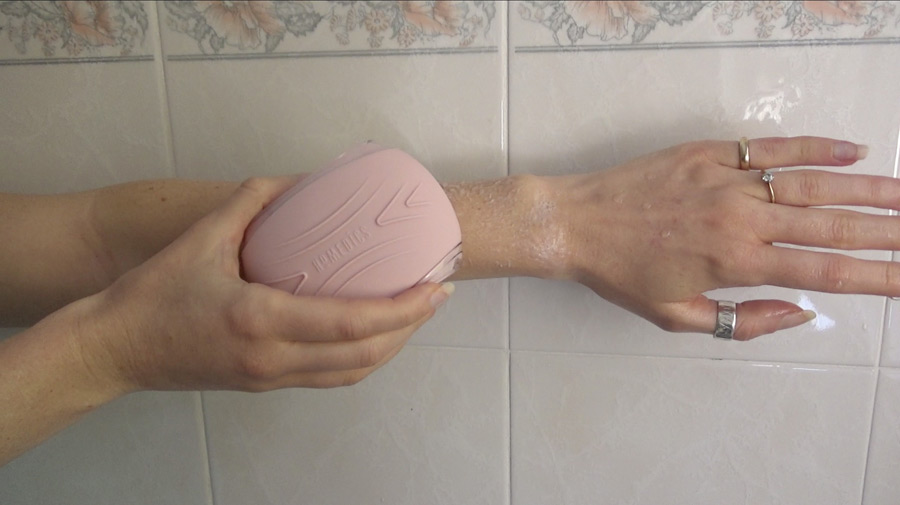 I feel that the reason these devices are able to achieve such tremendous results has everything to do with their variety of cleansing surfaces and intensity levels:
• In terms of surfaces, both products feature large and small cleansing nodes – so you can always effectively cleanse and exfoliate in the manner that you desire. The brushes also feature massage ridges – perfect for invigorating and relaxing massages.
• In terms of intensity – each device offers you eight levels to choose from. This only enhances your ability to tailor your massage or cleanse to the exact level that suits you. As an aside, I found it so simple to switch between intensity levels – all you have to do is press a button!
You know another thing I adore about the HoMedics Blossom Silicone Facial Brush and Body Cleanser? They're both so gentle on the skin. They were so wonderful at exfoliating my skin – leaving it as smooth as can be – yet they didn't feel harsh or abrasive in the slightest.
What are my thoughts on the design of the brushes? In a word – brilliant! The shape of the Facial Brush was perfect for manoeuvring around the contours of my face, just as the Body Cleanser made for a super easy body clean and massage. Each product is just the right size and they fit comfortably in my hands – which is saying something, because I have unusually small hands!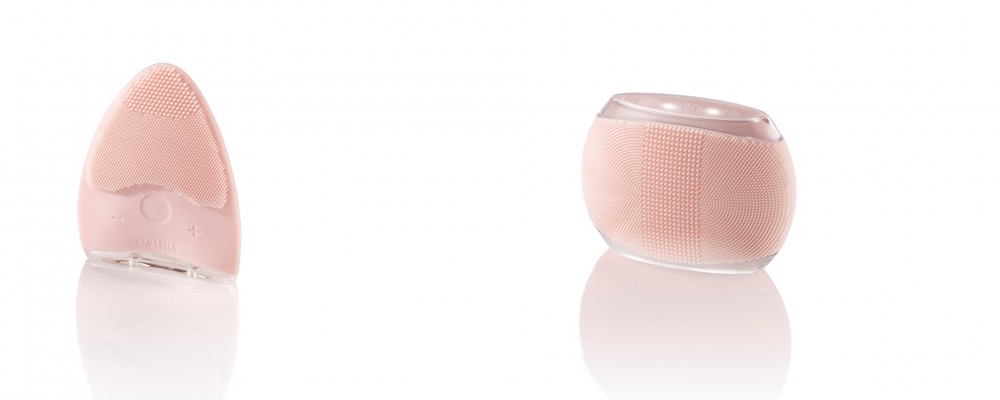 All-in-all, these little beauties from the HoMedics beauty range turned out to be just as awesome as I thought they would be. They're both so intuitive, require minimal effort and can be used anywhere – in the shower or out – as they're waterproof. They're rechargeable – just plug them in and charge – and they're really easy to clean – just rinse them off. Plus, their compact size means they're super easy to store. I've found them to be a tremendous skin revitaliser, and, with that said, I'm certainly not going to be giving mine up – I need them all summer… no, wait, make that all year long! If Harvey Norman wants their body and face cleansers back, they'll have to come and find me!
And now, before I get onto the awesomeness that is the HoMedics Rejuvenation Facial Sauna, it's time for another big review from Ben.
Ben's Review of a Boiling Bowl of Vegetable Soup
OK, well since Katherine took the HoMedics products – I guess I'll have to tell you how I was forced to steam my face:
Uhh, I cooked a hot vegetable soup and stuck my head over the top of it.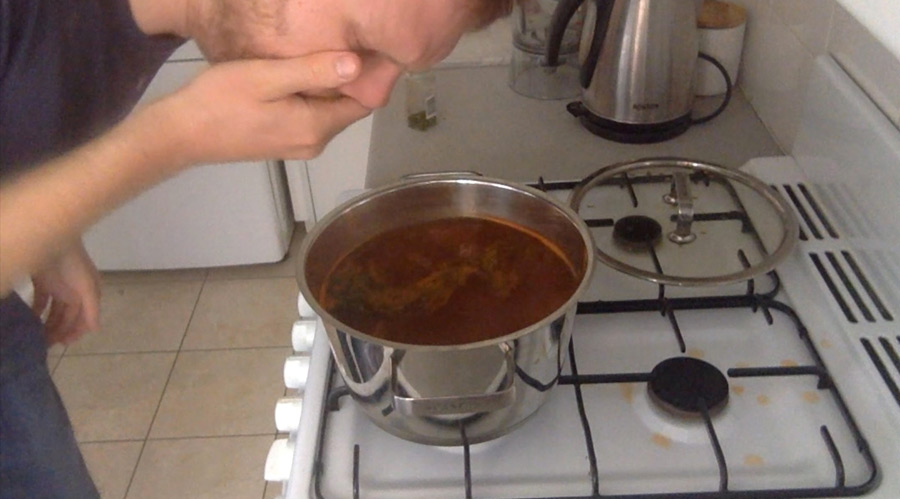 You know what though? I did feel as if I got a little hint of steam. Although, now that I think about it, I also feel as if my eyebrows have been singed.  And people have been telling me for days that I smell like fermenting veggies.
Yep, once again, I really wish I got to use the HoMedics beauty products!
Katherine's Review of the HoMedics Rejuvenation Facial Sauna
You know that amazing moment when everything just feels right with the world? Well, I was getting those feels when using the Rejuvenation Facial Sauna.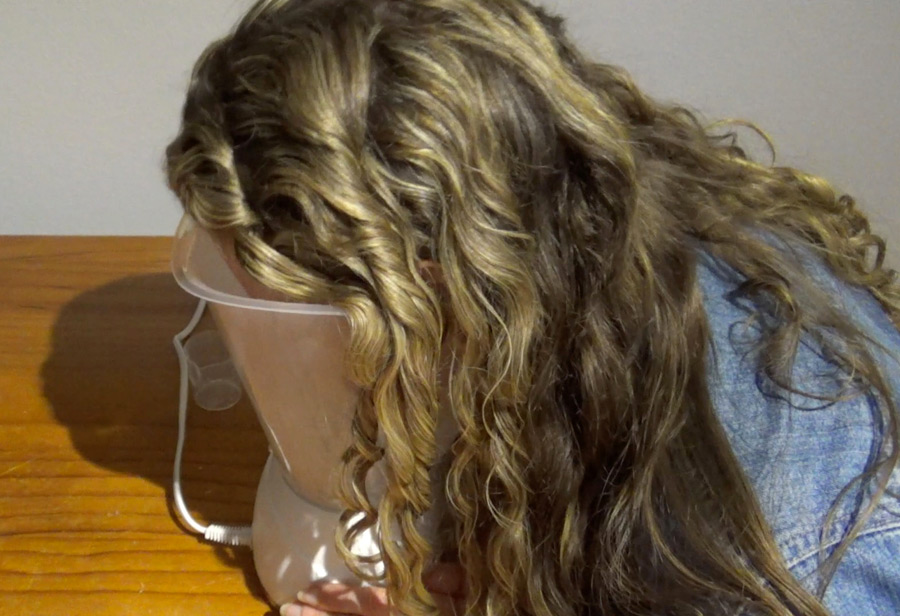 Revitalised. Relaxed. I was just loving the sensation of the steam encompassing my face, especially knowing that it was doing wonders for my skin. You see, steam causes you to sweat, which opens pores and helps to soften layers of dead skin cells, allowing for the removal of dirt and other blockages.
Using the Rejuvenation Facial Sauna really was such a wonderful experience – and one that was so simple to make happen. After adding water to the base of the sauna with the included measuring cup, all I had to do was plug it in, attach the custom mask and use the dial knob to select either high or low steam (I used both!) Within three minutes the steam was ready – all I then had to do was rest my head on the comfy mask attachment and let the vapour get to work.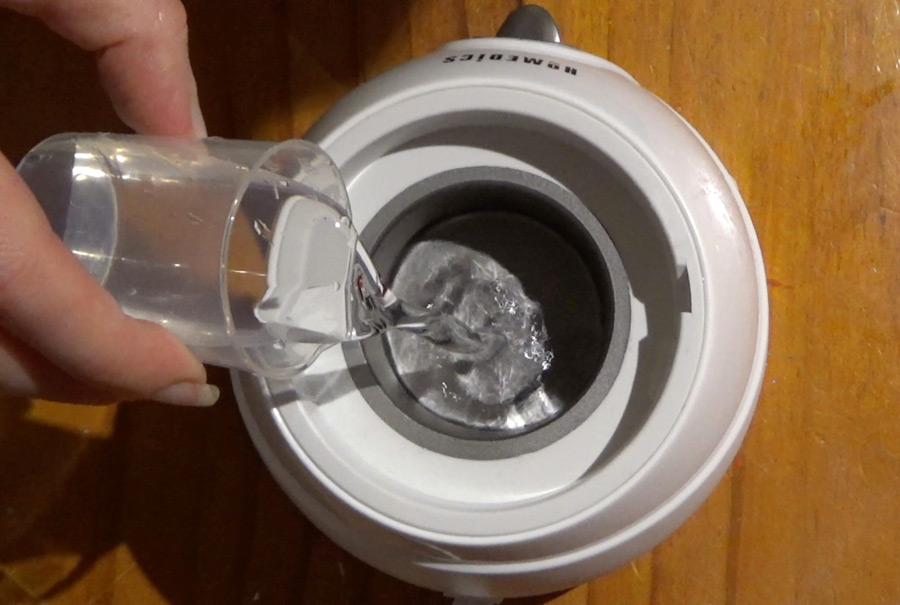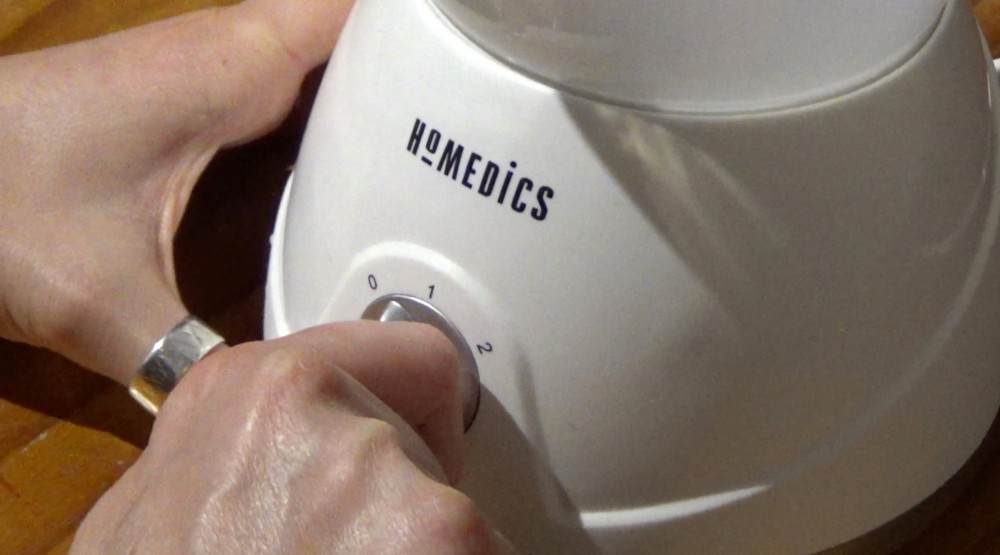 This sauna isn't just for skincare at home though – it's also great for your sinuses. It comes equipped with an inhalation accessory that allows you to target the steam specifically towards your nose and mouth. Personally, I've dealt with sinus issues throughout my life – so I adored having the ability to use the Rejuvenation Facial Sauna to open up my nasal passageways.
Day spas? Who needs them! I've got my very own skin care superstars at home. This is going to be one amazing summer!
The Perfect Gifts for Summer
Looking for the perfect Christmas gift? She's going to love the beautiful beauty range from HoMedics!
Shop online or head into your local store to chat with our friendly, expert staff.
You're going to look and feel revitalised this summer!