The end-of-year party season is here and it's time to get festive, have fun and really let your hair down.
To get my hair looking its absolute best for this very reason, I went in search of a top-notch hair styling product that could give me a salon-finish without the price tag.
My fellow comrade – blog writer Ben – recently convinced the Harvey Norman powers-that-be to let him road test a few men's electric shavers, which he then blogged about. After seeing the success of his scheme excellent idea, I thought I'd try my hand at getting the people upstairs to let me have my own turn with some hair styling products. It turns out they were pretty easy to dupe persuade, and soon I had five different products in my possession!
With my request being so generously answered, I thought it only fair to share the bounty with my eager colleagues, who were all very keen to help me test out these hair styling tools!
On Friday afternoon, I sent my workmates Kat, Grace, Rebecca and Caitlin on a mission to go home and test out their preferred hair styling tools over the weekend, while I did the same. Then, first thing on Monday morning, we took 'after' shots of everyone's luscious locks so you can see for yourselves how the products faired.
To check out the photos and reviews, read on below – after all, with the holidays approaching and party invitations beginning to flood in, it's the perfect time of year to invest in a top quality hair styling device. Whether you're after sleek, straight strands, wondrous waves or classic curls, we've got you covered!
Let's get straight to it!
Chloe (that's me!) tests the Hairstyla Ceramic Straightening Brush

I decided to test out the Hairstyla Straightening Brush. Lately, I've seen straightening brushes popping up a lot in fashion mags, catalogues and on TV. I was curious to see how they performed, which is why I jumped at the opportunity to test one of the best in the biz.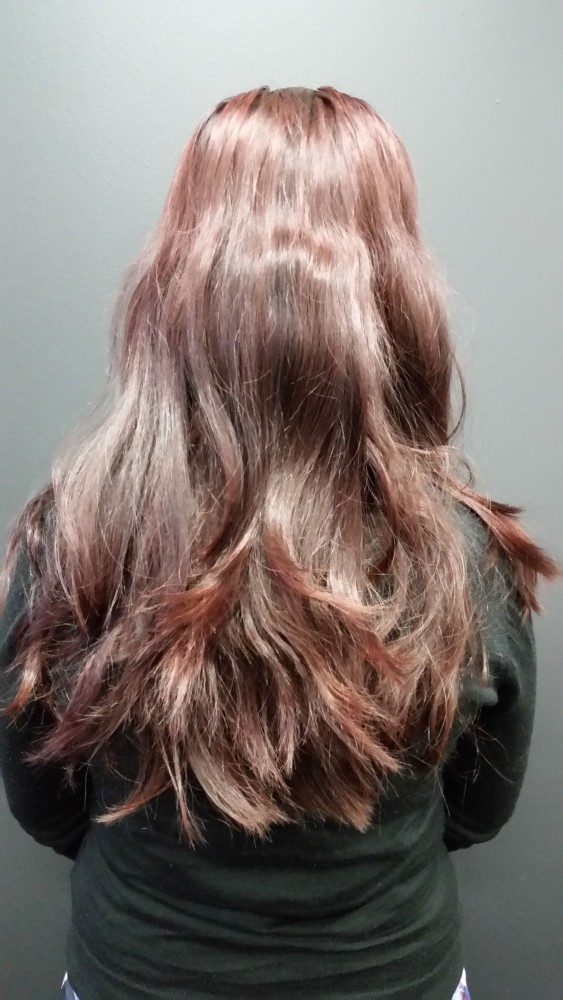 I have the kind of thick, long hair that tends to frizz whenever someone even says the word 'humidity'. It takes forever to straighten on my own, so I don't even attempt it.
Enter the Hairstyla Straightening Brush! I was able to simply drag the ceramic teeth of the brush through my hair, much like a normal hair brush, which meant that straightening took next to no time. For someone like me, who can't be bothered to straighten her hair on a regular basis, this is a dream come true.
The end result was soft, silky smooth hair with almost zero frizz.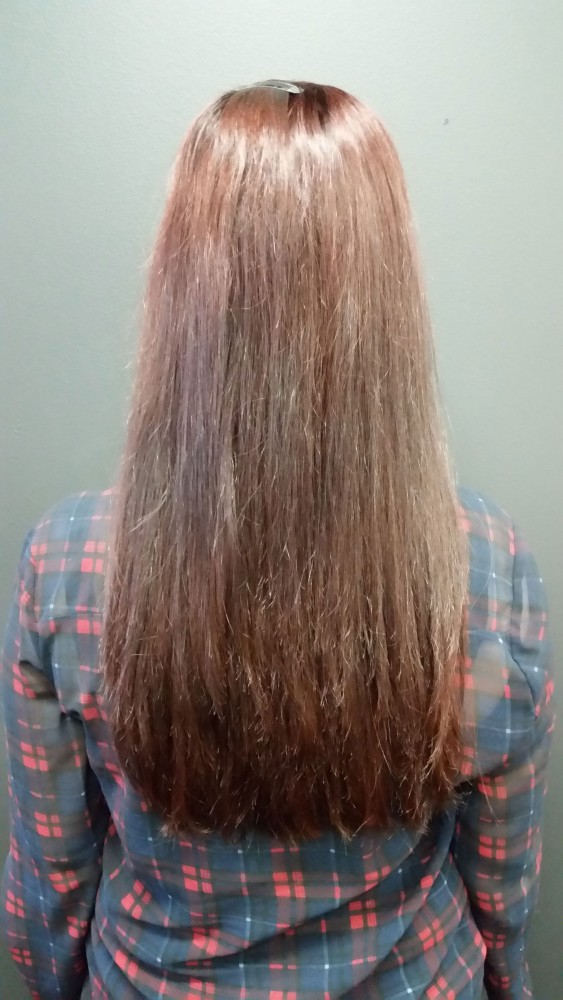 What I loved most:
✔ The ceramic brush technology allowed the individual teeth to easily glide through my hair, straightening each strand as it went.
✔ The adjustable heat allowed me to play around until I found the exact temperature suitable for my hair.
✔ Ionic technology reduced the amount of static created – goodbye frazzled, frizzy hair!
✔ There was no burning smell and it felt much gentler on my hair than other straighteners I've tried in the past.
Taming the mane!
Kat tests the Remington 'Nourish' Straightener with Keratin & Argan Oil

Kat describes her own hair as "thick, curly, coarse and naturally dry".
When I asked her why she chose the Remington 'Nourish' Straightener with Keratin and Argan Oil, she said, "Hair straighteners I've used in the past just haven't been able to handle my hair. I was intrigued by the fact that the ceramic plates are infused with keratin and argan oil, and I wanted to see for myself if it would actually make a difference."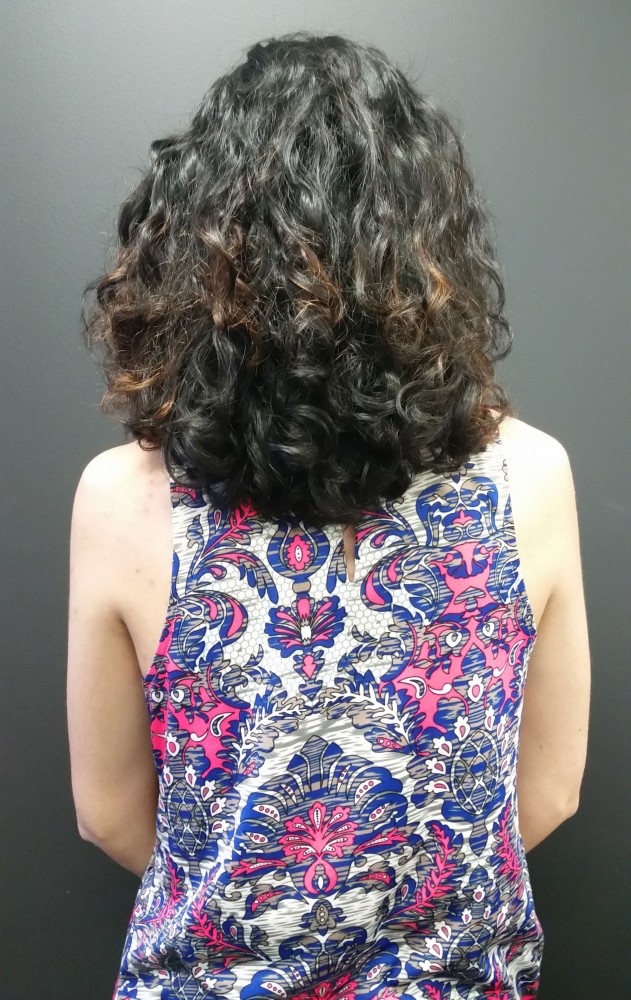 After testing out the 'Nourish' straightener for herself, Kat was thoroughly impressed with the results. "What I loved best about this straightener was that it left my hair silky smooth after just two strokes!"
Infused as it is with beneficial oils, Kat said she was able to straighten her hair without worrying about heat damage or breakage. "My hair was left smelling quite pleasant, as opposed to the burnt smell some straighteners leave behind. This is a big plus!"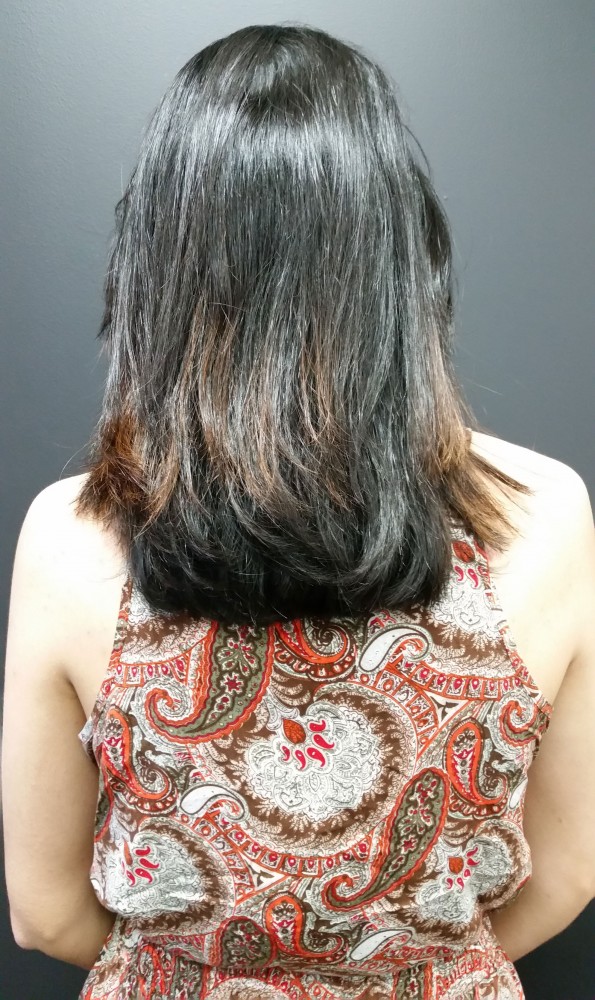 What Kat loved most:
✔ The advanced ceramic coated plates infused with argan oil and keratin left my hair feeling natural and healthy.
✔ I wasted no time with the fast 30 second heat up. It also straightened my hair much faster than what I'm used to.
✔ There was no unpleasant burnt smell.
✔ It comes with worldwide voltage, so I can take it travelling.
✔ I even went out for a walk in the warm, humid air and my hair stayed lovely and straight!
Making waves!
Rebecca tests the Remington 'Nourish' Curling Wand with Keratin & Argan Oil

Another beauty in the Remington 'Nourish' range is the Remington 'Nourish' Curling Wand with Keratin & Argan Oil.
Just like the 'Nourish' Hair Straightener, the 'Nourish' Curling Wand comes enriched with argan oil and keratin to enhance your hair's lustre and to reduce frizz.
This is what Rebecca had to say: "I enjoy curling my hair and I was actually in the market for a curling wand, so I wanted to try this one out."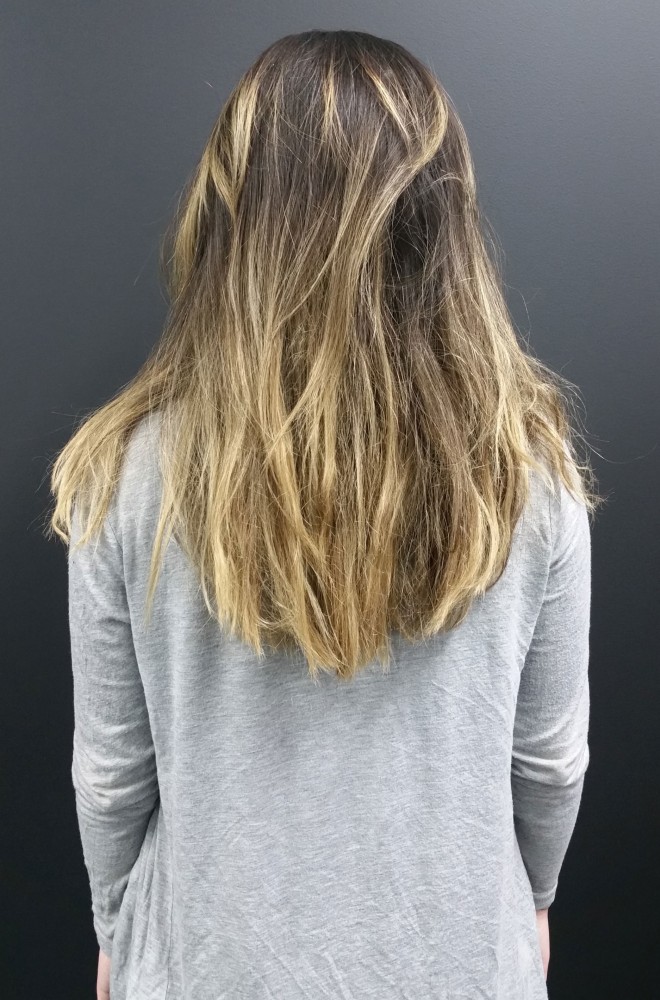 "It was easy to create natural-looking curls and waves thanks to its ergonomic design.
"I loved how quick and easy it was to use – all I had to do was wrap my hair around the wand and hold it for about 20 seconds," she added.
"My curls usually go a bit limp after a few hours of styling, but this time they surprisingly lasted all day and maintained their bounce. I was very happy with the results, and I got heaps of compliments in the office!"
Rebecca even went on to say that she would be treating herself to the curling wand as an early Christmas present!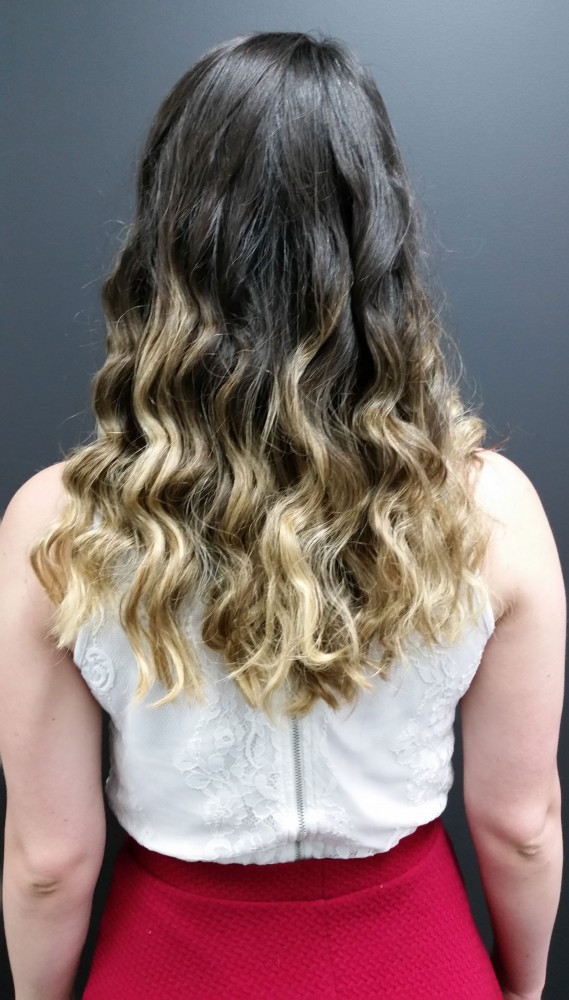 What Rebecca loved most:
✔ It took only 30 seconds to reach the right temperature.
✔ It was super easy to use and I got the exact results I wanted.
✔ Considering what an amazing job it does, it's incredibly good value for money.
✔ My hair didn't drop and stayed curled all day.
✔ With other curlers, my hair smells like it's burning and it starts to smoke, but this curling wand felt like it wasn't doing any damage to my hair at all.
Blown away!
Caitlin tests the Remington 'Proluxe' Hair Dryer with ProHeat Technology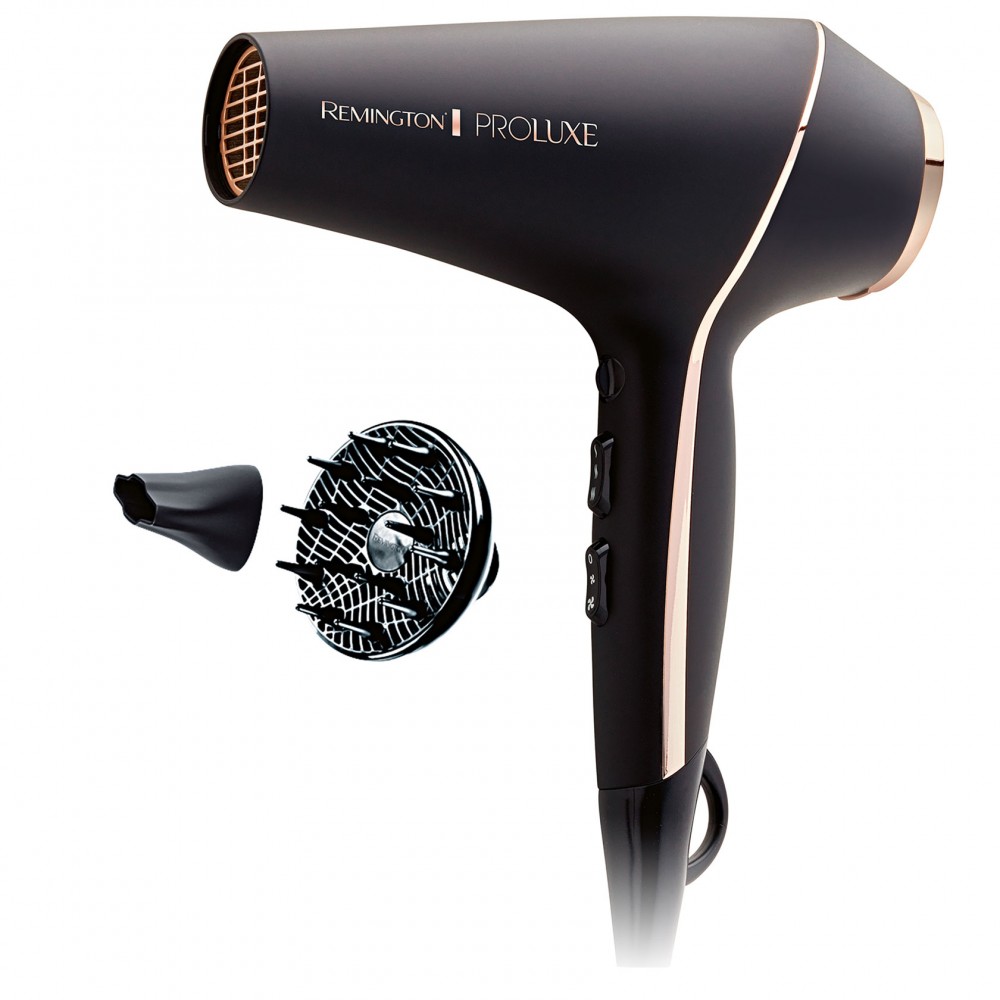 Caitlin really went above and beyond the call of duty – even coming in to the office on Monday morning with wet hair so she could demonstrate the full power of the Remington 'Proluxe' Hair Dryer for us all!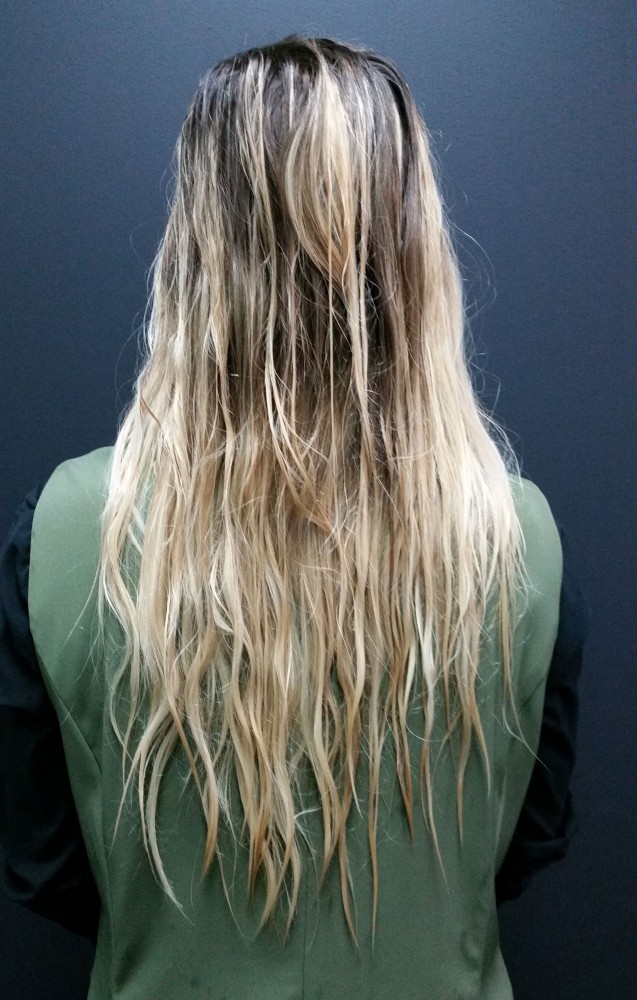 Caitlin's long, blonde hair is naturally quite straight, so she was curious to test out the 'Proluxe' hairdryer to see what results it would have on her locks.
"I never blow dry my hair, so I was interested to see how my hair would hold up with the heat of a blow dryer," she said. "I'd read some great things about the 'Proluxe' and I was excited to see if it lived up to the hype."
And did it?
"It dried my hair really quickly and didn't make it feel dry or brittle at all. I would definitely recommend this product to others."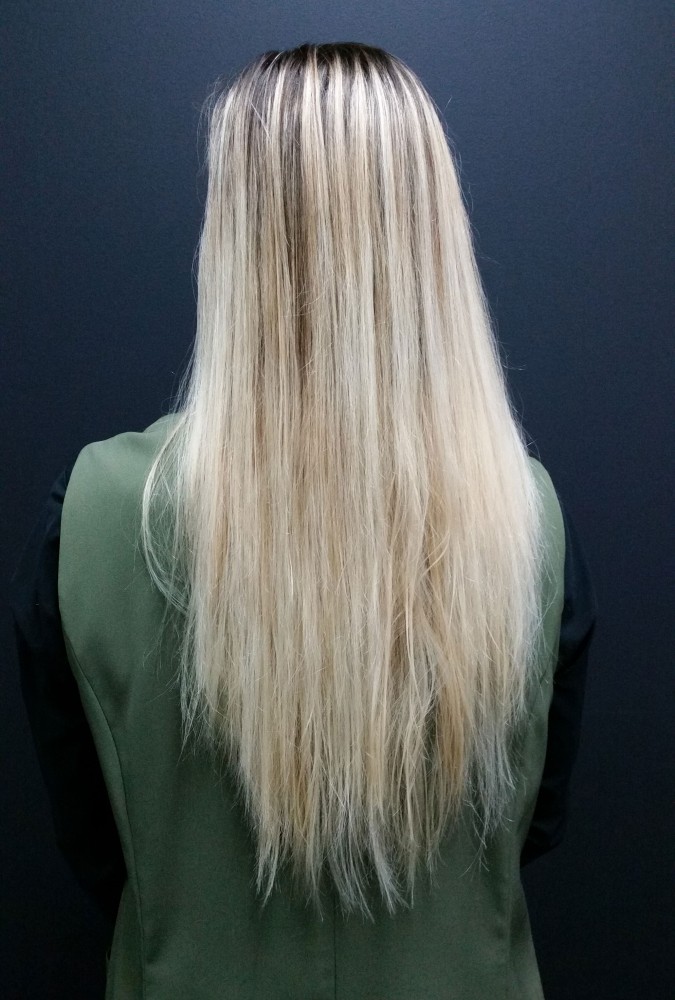 What Caitlin loved most:
✔ The styling Concentrator combined with special ProHeat technology means heat is distributed evenly for better results.
✔ Different hair types need different levels of heat. Style Shot allowed me to get the exact temperature my hair needed. The cold setting was a nice way to finish the styling process and it helped reduce annoying frizz!
✔ It worked really quickly, but didn't leave my hair feeling brittle.
✔ The ionic conditioning technology kept frizz to a minimum and left my hair shiny and smooth.
✔ I loved the matte black and rose gold design!
Straight to the point!
Grace tests the Remington 'Proluxe' Straightener with ProHeat Technology      

Grace was looking forward to testing the Remington 'Proluxe' Straightener with ProHeat Technology. "My hair is wavy and frizzy," she said. "I am always looking for quick and easy ways to control my crazy hair!"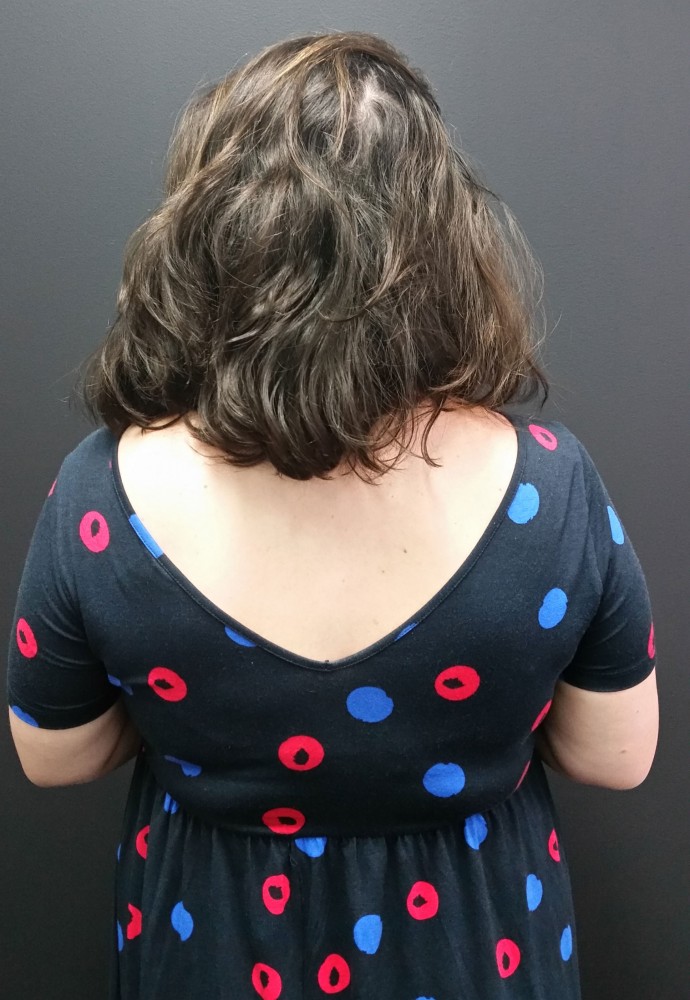 After using the 'Proluxe' straightener, Grace was more than happy with the outcome. "The results lasted overnight after sleeping on my hair. It was a good result for a straightener that is not as costly as so many of the other brands.
"I also liked having an adjustable heat level.  Not having this setting on my current straightener, it was good to experiment with a lower temperature. The lower heat didn't last as long, but I did get slightly less heat frizz as a result."
Not only this, but Grace was also impressed with its ergonomic design and ease of use. "You just plug it in and go! It was really smooth to run through my hair as the plates are rounded, which means my hair didn't snag."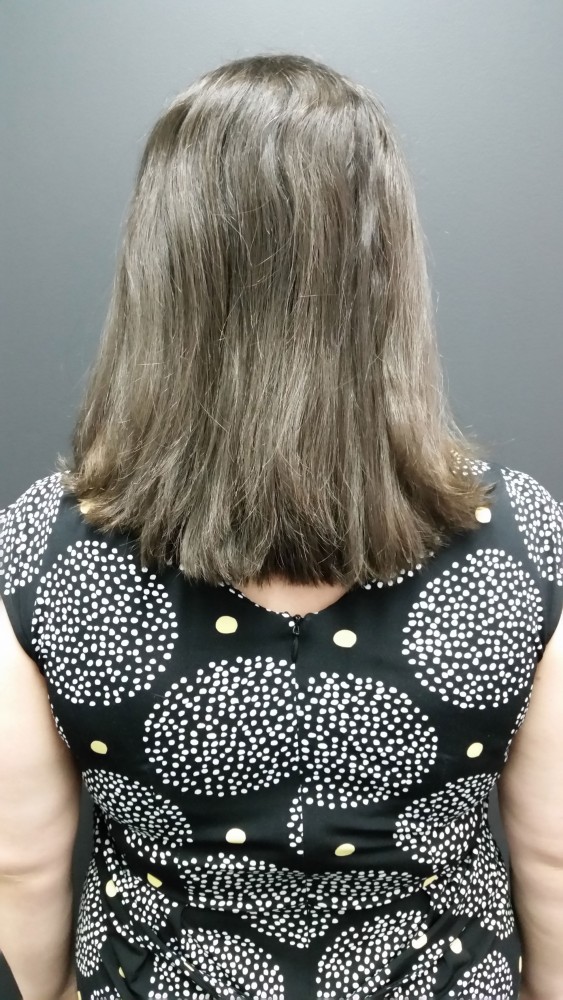 What Grace loved most:
✔ Heat up time was only 10 seconds! I don't think I've ever owned a straightener before that was able to heat up so quickly.
✔ The floating ceramic plates made straightening almost effortless.
✔ It was nice to hold in the hand and the rose gold highlights give it a premium look.
✔ I liked that you could lock it into the closed position, so you can keep it shut without having to wrap the cord around it.
✔ The heat levels were easy to adjust.
So there you have it. Five handy hair styling helpers, tested on five different hair types.
Whatever your hair aspirations may be for the upcoming party season, you can transform your everyday hair into your crowning glory with these amazing hair styling tools from Harvey Norman.
Stand out from the crowd and celebrate the end-of-year office parties and festive family get-togethers in style. To discover the perfect dryer, straightener or curler for your hair, shop online or visit your local Harvey Norman store today and talk to the friendly styling specialists about the superb collection of hair styling products!