I made the switch to an electric toothbrush a few years ago, having been impressed by the more thorough clean they can provide. It's a freshness that you can feel straight away, and I know my dental hygiene has been all the better since making the change. So when presented with the chance to test the Oral-B Genius 9000 Electric Toothbrush, on some level I was already sold on the idea.
The big difference with the Genius 9000 is its Bluetooth connectivity.
I know what you're thinking. It's exactly the same thought I had when I first looked at it.
Why would I need Bluetooth in a toothbrush?
Well, the best way to think about this toothbrush is that it's like the latest models of smartwatches and fitness gadgets which connect to your smartphone, providing loads of statistical info to help you achieve your goals.
Wouldn't it be nice to be able to treat our dental health like our physical fitness?
Welcome to the dawn of the smart toothbrush.
The Smart Ring, a ring of light where the brush head meets the body of the toothbrush, is a smart feature that lights up in a variety of colours to indicate a range of things from timer settings to Bluetooth connectivity and pressure sensor notifications. It also helps shine a light into your mouth so you can better see what you're doing.
Speaking of pressure sensors, if the Genius 9000 detects that you're applying too much pressure, the motor speed will automatically be reduced to ensure you don't do any damage to your teeth or gums.
Connecting my phone to the toothbrush was very simple. I just downloaded the free Oral-B app (available for devices running iOS or Android) which guided me through the Bluetooth pairing procedure.
Its Bluetooth connectivity is what sets this toothbrush apart from everything I've used before. By connecting with the app, my smartphone provides me with real-time visual coaching on my cleaning technique, using position detection technology to see if I'm cleaning all of my teeth properly, with the right amount of time spent in each area and right level of pressure being applied. My dental habits are also monitored over time so I can see both my good and bad habits and make changes accordingly. It's fantastic live feedback that I can see as I clean, with my smartphone mounted on my bathroom mirror right in front of me. It's like having my very own live-in dentist coaching me on a daily basis!
But you don't need to have your Bluetooth enabled or smartphone with you to use the brush. The toothbrush handle will save the data from your last 30 cleaning sessions, so whenever you next sync it up with the app you can still access all the data from that in-between period.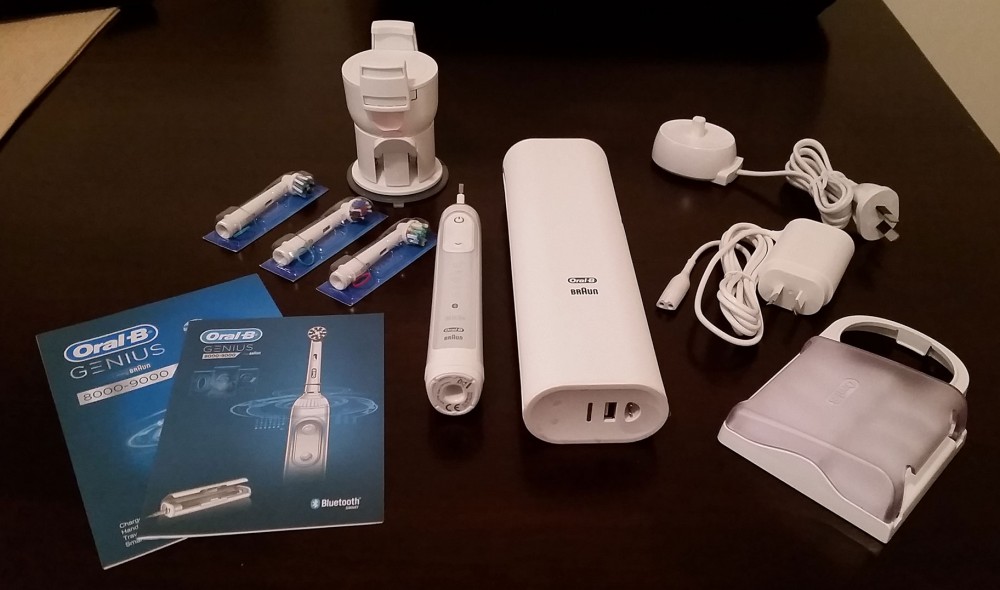 Getting Personal
The first thing I did with the brush was play around with some of the personalisation settings. Green being my favourite colour, it was the obvious choice for a custom colour for the Smart Ring. After that, I made sure the vibrate settings were on so the brush would let me know when it's time to move on to cleaning the next section of my mouth.
I was also able to customise the types of information and news content I'd like to see come up on my smartphone while I brushed. I chose a combination of oral care tips, weather, world news, featured photos of the day (often of the cute animal variety) and a selection of famous and inspirational quotes. However, you can add other options like personal calendar reminders, quirky facts and videos.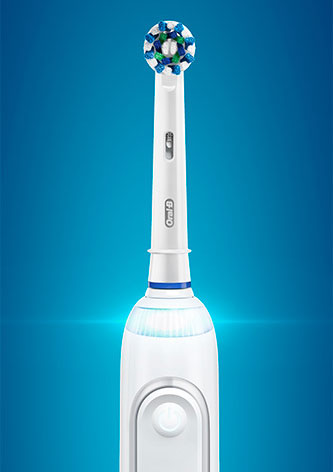 Smile and Say Clean
The next thing I did was line up my smartphone on my bathroom mirror using the included suction-mounted holder and try the Position Detection function. This unlocked the enhanced features within the Oral-B smartphone app, including self-tracking, personal statistics, game mode and encouragement to maintain a good brushing technique – all designed to help you clean the way your dental professional recommends.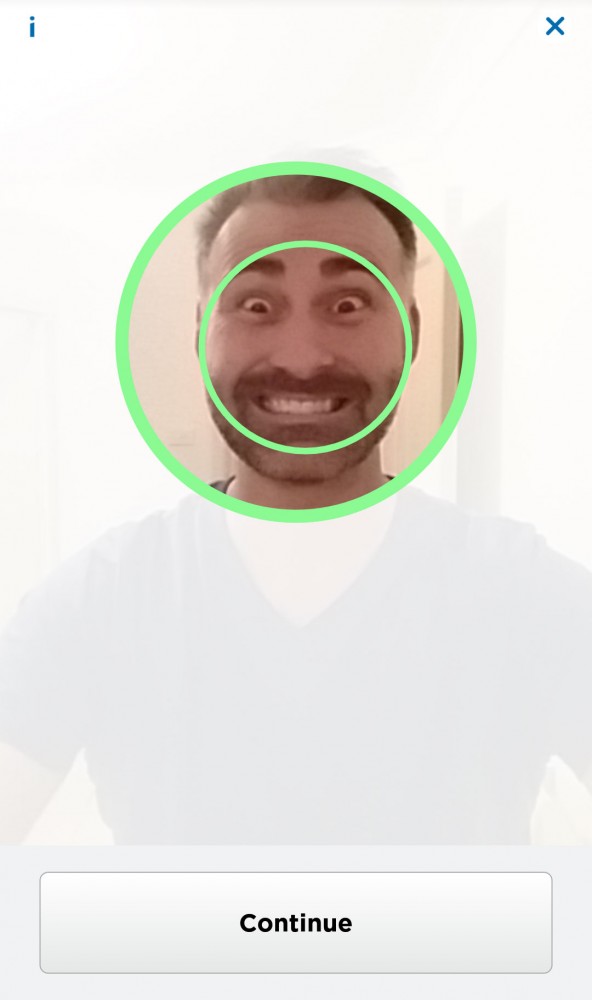 I lined up the camera with a great view of my smile so I could use the app to detect and recognise the various areas of my mouth while I brushed, making sure I didn't miss anything and gave the right amount of cleaning time to each area. This was very handy, as I evidently spent more time cleaning the left-hand side of my mouth over the right. This was good to know so I could focus on correcting my brushing technique.
In The Mode For Cleaning
The Oral-B Genius 9000 toothbrush has six different cleaning modes that are all accessible via the mode button on the brush handle. Each is specially designed to achieve a specific cleaning outcome.
The 'Daily Clean' mode is what we would consider to be the standard mode, as it operates with a 3D movement for a basic, everyday clean.
Next we have 'Gum Care', which features a massage mode for the gentle stimulation of gums – something that I would never have even thought of. Increased blood flow in the gums keeps them healthy and better able to heal.
The 'Sensitive' mode operates at a lower speed to gently (but still thoroughly) clean teeth and gums – a handy option for those with a more sensitive mouth.
The 'Whitening' mode alternates between speeds for a gentle polishing to remove surface stains, while the 'Pro-Clean' mode provides an intense clean feeling through faster 3D movement.
The final mode is for after you've brushed your teeth. Yep, you might have guessed it – it's the 'Tongue Cleaning' mode – designed to encourage you to pay special attention to the back of your tongue, where most odour-causing bacteria are found.
As my package came with 3 different brush heads, I decided to give a number of these different modes a try – picking the brush head that would best go with the mode.
First up, I figured I should go for the 'Daily Clean' mode. I combined this with the FlossAction brush head, which features micropulse bristles that are designed to get down into the gaps between your teeth to help remove anything left behind from eating.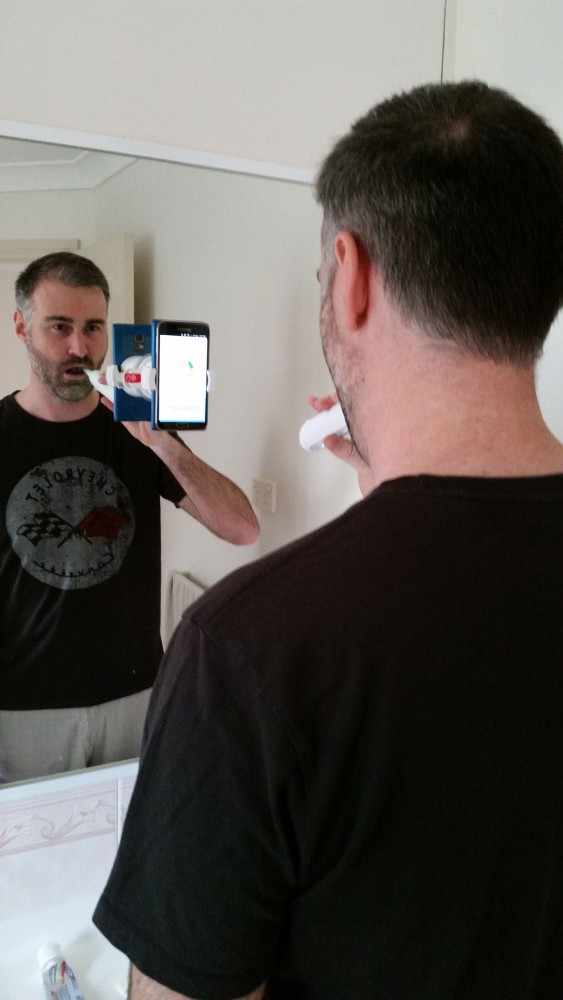 After brushing, I followed the recommendations on the app and flossed (with less effort required thanks to the aforementioned FlossAction brush head). Then I used the 'Tongue Cleaning' mode. As a finishing touch, I rinsed with mouthwash. My mouth felt super fresh and clean, and I seemed to have made the app quite happy too.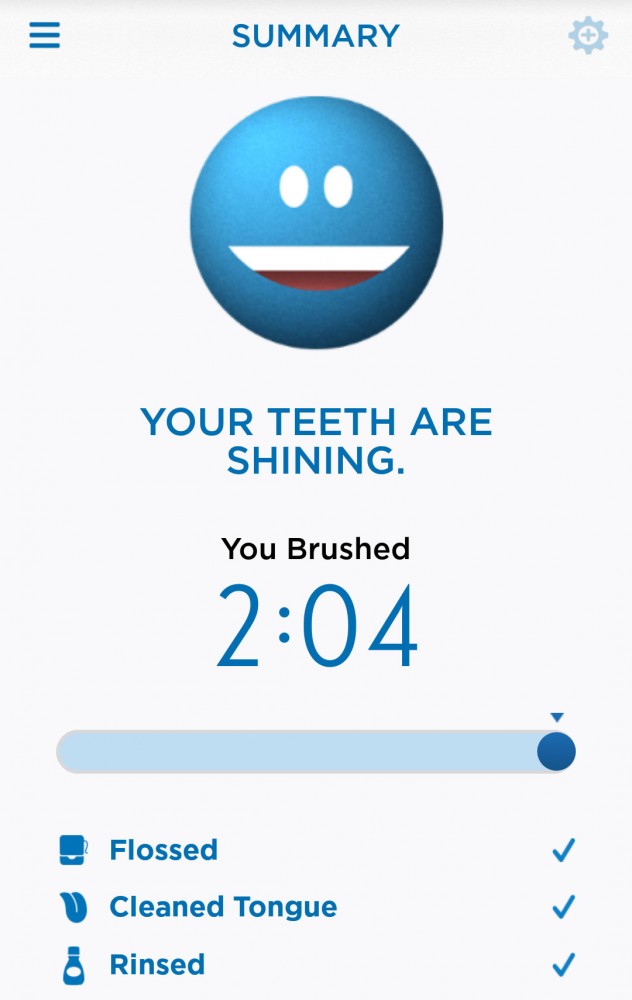 The next morning I decided to set some goals. It was time to go on a Whitening journey. I set the colour my teeth currently are, then selected the level of whiteness I wanted to work towards. The app then asked for how long I'd like to use this setting, so I chose to give two weeks a try.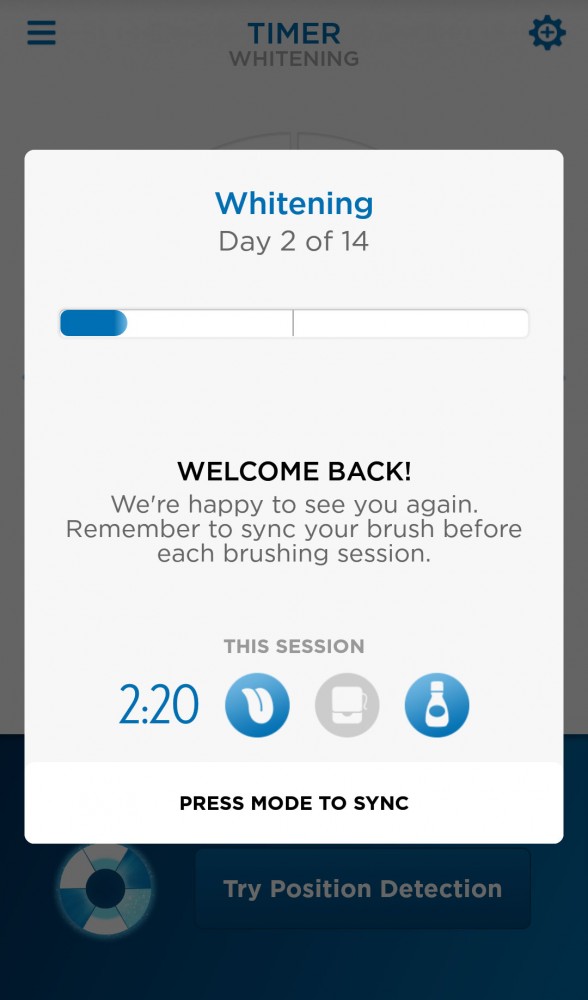 For this journey I'm using the 3D White brush head, which features a special polishing cup to naturally whiten my teeth. One week into the Whitening program and I do feel like I'm seeing some subtle improvements which I swear are not just the placebo affect. Pleased with the results thus far, I'm going to keep using these settings and see what happens.
My package came with three brush heads, however there are a number of replacement brush head options available from Oral-B that are compatible with the Genius 9000. You can find some of them here.
Have Case, Will Travel
More than just an intelligent brush, the Genius 9000 package comes with another nifty gadget in the form of the Premium Travel Case.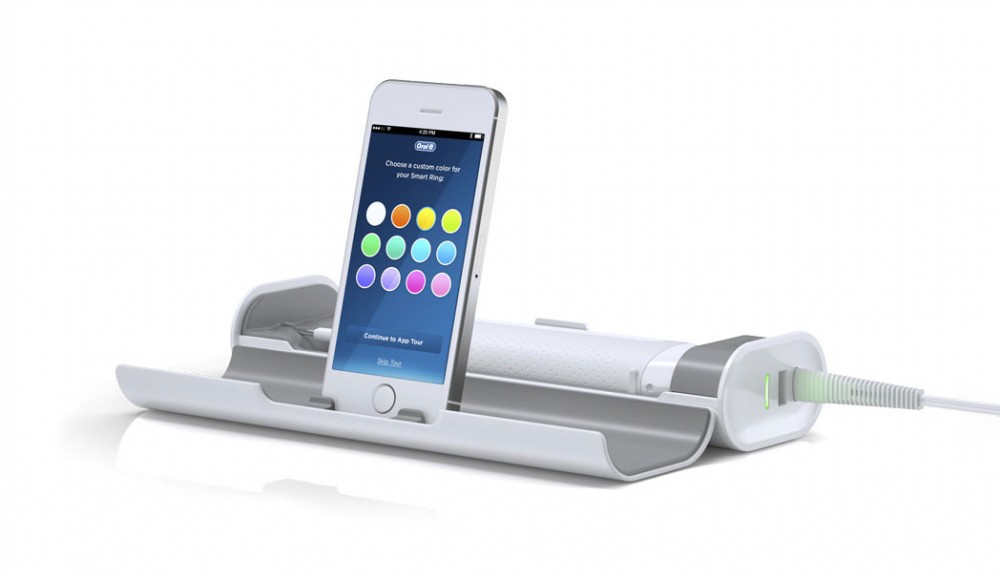 This is a rigid, durable yet still very light case that not only makes it easy to travel with your electronic toothbrush, but also allows you to charge your brush and smartphone at the same time using only one power outlet – convenient for places where outlets aren't abundant. You just plug in the Premium Travel Case (which will automatically charge your toothbrush), then plug your phone into the case as well via the USB port. Another genius move? The inner cover of the case includes a smartphone holder for optimal placement of your phone while using the Oral-B brushing app, so you can maintain your cleaning routine while out seeing the world.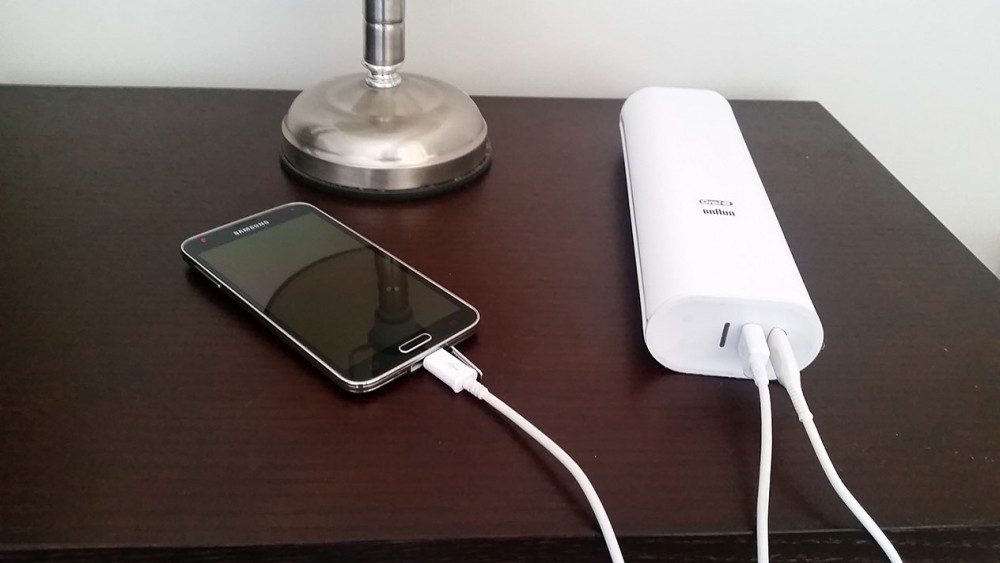 Overall, this is definitely the best electric toothbrush that I've ever used. The Bluetooth connectivity and app features provided a lot of insight into how I brush and what I need to work on to keep my teeth and gums nice and healthy. These features also make brushing more fun, with goals and achievements providing that extra incentive to form better dental hygiene habits.
If you like the idea of professional dental care at home and would like to give the Oral-B Genius 9000 a go for yourself, you can find this electric toothbrush online here or you can just head down to your local Harvey Norman store where the friendly staff can help you out.