Trim it, crimp it, curl it, love it. Pampering our luscious locks is a daily ritual, but did you know about our hair's stylish history?
• In ancient civilisations, women created curls with wet clay; they'd set it on their crowning glory, let it dry in the sun, and then comb it out.
• The 'perm' hairstyle is short for 'permanent' (i.e. permanent curls). The first perm machine was invented in 1905 by Karl Nessler. It took 6 hours to create curls: hair was wrapped around hot rollers which were suspended from a chandelier. The first two attempts resulted in skin burns and hair removal (ouch).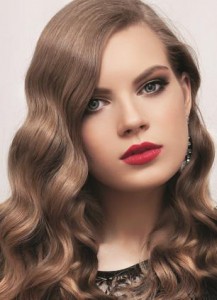 • Red hair was raging in the 1500s, when the red-headed Queen Elizabeth I reigned. Men and women made themselves physically ill by using borax and sulphur powder to flame their feathers.
• In Ancient Greece, redheads were thought to turn into vampires after they passed away.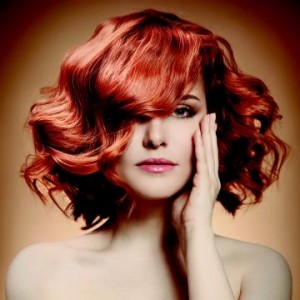 • Centuries ago, hair was lightened with wood ash and sodium bicarbonate. It was darkened with copper fillings or leeches marinated in wine and vinegar.
• Originally, the tale of 'Goldilocks' featured an old, homeless woman with no name. Later, she was changed to a young girl named 'Silver Hair', which later became 'Silver-Locks' and finally 'Goldilocks'.
• Grimm's 'Rapunzel' story bears striking resemblance to the 10th Century AD Persian tale of Rudāba, a princess in a tower, as well as the 1634 tale of 'Petrosinella', which depicts a woman giving away her baby in return for some parsley.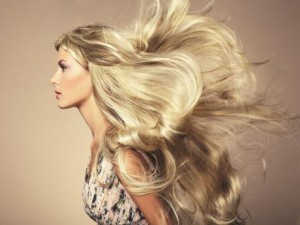 • Hair styles used to be decorated with precious stones, pearls, veils, ostrich plumes, or tiny replica ships and windmills.
• The very first hair dryer was simply a redesigned vacuum cleaner, invented in 1890 France. It was not portable or handheld; women had to perch beneath it.
Dryers today offer all sorts of incredible technology for reducing frizz and providing a smooth, sleek style.
For gentle drying that doesn't damage your lovely locks, try this dryer from Philips (below). Known as the 'Pro' dryer, it features a unique 'Style & Protect' concentrator nozzle which ensures hair isn't overheated; the Ionic Conditioning technology actively reduces frizz, and the professional-quality motor provides incredibly fast drying speeds.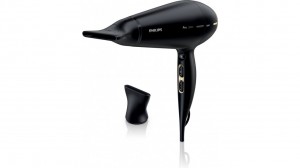 Since the invention of the 'Curl Secret' from VS Sassoon (below), creating gorgeous ringlets has never been quicker or simpler. Hair is automatically drawn into a 'curl chamber' at the press of a button, and a perfect curl is created in less than ten seconds. Read my curly review here.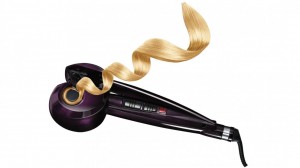 Do you prefer stunning straightness? The 'Smart Sensor Straightener' from Remington (below) features keratin-infused plates which deliver incredibly smooth results every time. The built-in 'smart sensor' automatically detects the moisture levels within your hair and adjusts the plates to the right temperature. Now, that's intelligent.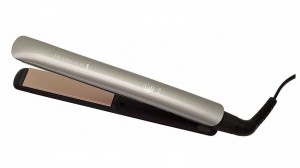 Explore our entire range of Hair & Body Care. Discover a new style, inspire your senses and embrace a new beginning.