Work it. Stretch it. Move it. Reach higher. Push yourself!
Exercise releases endorphins – those happy bunnies that suddenly spring to life in our hearts and make us feel amazing. (Also known as endogenous opioid peptides.)
We all know about the benefits of exercise for our overall health and wellbeing. We all know we should exercise regularly. And when we finally summon enough energy to drag ourselves off the couch, we usually feel grateful that we did. Endorphins explode like fireworks in our bodies and we feel rejuvenated and energised. Plus, exercise helps to keep our skin looking healthy and vibrant by increasing blood flow and nourishing our skin cells.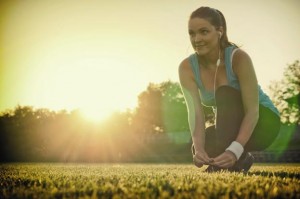 But, often, after we've worked long hours and driven for miles and lugged groceries up stairs and washed piles of dirty dishes, the notion of exercise gets shoved to the bottom of the to-do list, along with replacing the cockroach baits in the laundry and organising the month-old stack of DVDs in the living room.
Sometimes we just lack the motivation to get moving.
Until now.
Meet Fitbit Zip.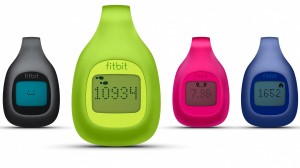 Not only is Zip small and funky, it packs a powerful punch in terms of fitness motivation, providing you with useful stats about your daily movements. Knowing how many steps you've taken and how far you've travelled each day is a good starting point for improving your habits.
Hook it in your pocket, hide it in your bra, clip it to your shirt – it's small enough to keep with you every day. It's splash-proof, rain-proof and sweat-proof (which means it's excuse-proof, too).
Used in combination with Fitbit's mobile app, you can track your progress with easy-to-read graphs and charts on your smartphone. Monitor your steps taken, distance travelled and calories burned, and set yourself goals to achieve each week or month.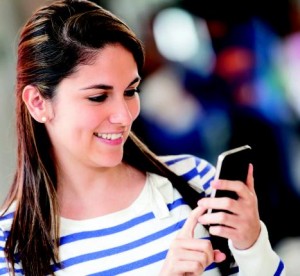 When you've nearly reached a fitness goal for the day, week or month, Zip will give you a motivational alert, inspiring you to keep going. And here's something completely adorable – you can earn colourful 'badges' to celebrate each success. For example, a picture of tiny footprints will appear with the announcement: Yippee! You've walked 20,000 steps today! You're so close to the next badge!
For an instant boost of motivation, just check out Zip's tiny display screen – it'll flash you a smiley face which reflects your current activity level.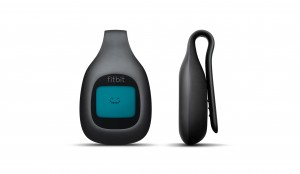 Make Zip happy by moving, moving, moving!
So, release your inner warrior. Improve your fitness levels and discover new depths of energy, happiness and success – in all aspects of your life. It's entirely up to you how far you go. Who's stopping you?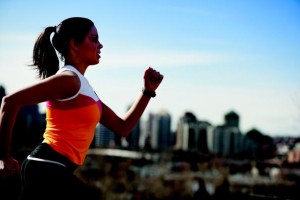 To explore Harvey Norman's huge range of fitness products, click here: Connected Fitness & Health.