Have you ever found yourself in a particularly hairy situation? Like, literally? Well, you can trust Remington to get you out of it.
No matter where the overgrowth exists — head, face, other bodily bits — there's a Remington product to handle the deforestation process.
Remington is a brand that's synonymous with quality personal grooming goods. As its tagline suggests, the company has been "getting you ready since 1937". It was 80 years ago that Remington introduced the world's first electric shaver and has been in the business of advancing shaving and grooming technology ever since.
With its latest innovation in men's grooming products, Remington's intention is right there in the name: Barber's Best. Utilising the latest in grooming technology, this premium range is sleek, stylish and, very importantly, super-simple to use for professional results at home.
Wanting to trial these goodies, Harvey Norman rounded up three suitably hirsute gents and gave them each a Remington grooming kit to test drive on their shaggy selves.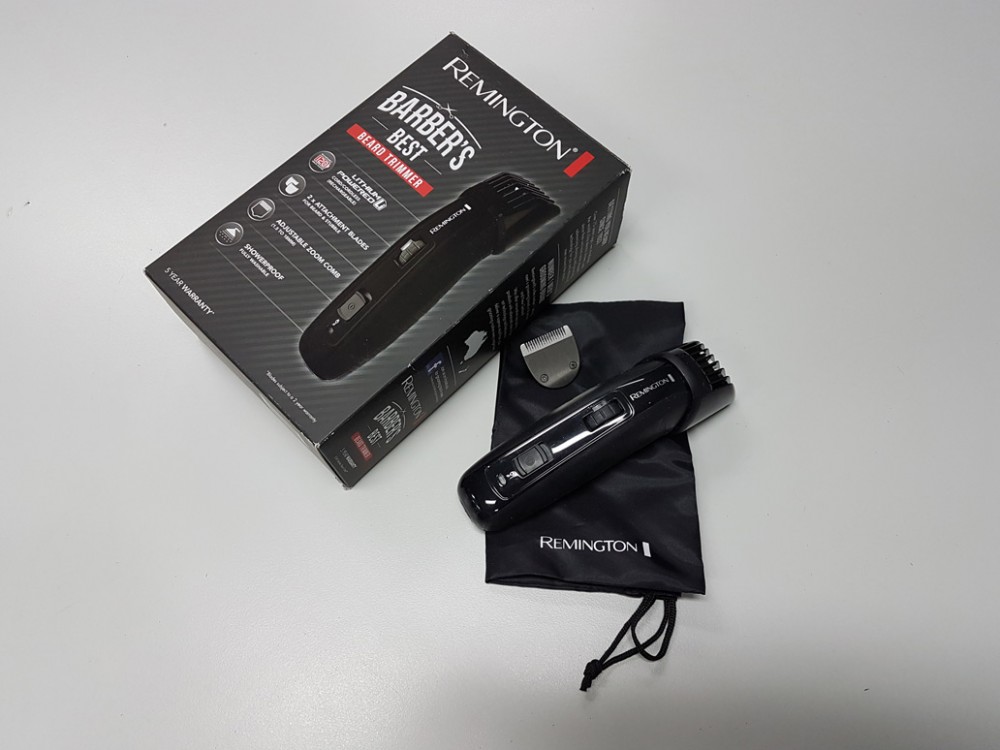 When it comes to facial fuzz, there's a fine line between "beard" and "weird". Whatever beard trends you're going for — slickly sophisticated, ruggedly rustic, ironically hipster — the Remington Barber's Best Beard Trimmer lets you achieve it thanks to its adjustability.
There's a pair of interchangeable blades included: one is for trimming your beard, sideburns and neckline; the other for creating designer stubble effortlessly. Plus, the zoom comb with nine length settings can be adjusted from 1.5mm to 18mm.
This beard trimmer is a robust little unit, too. Its titanium-coated blades are 300% stronger than Remington stainless steel blades. Being self-sharpening means it requires little to no maintenance. Showerproof and washable, the Barber's Best Beard Trimmer can be used in both dry and wet applications. All these fantastic features are wrapped up in a heavy-duty housing designed for extensive daily use.
Why not trim, touch up or even tame a visage that's very hairy? That's exactly what the woolly mammoth that is yours truly did.
With winter just around the corner, I decided to grow a warm and cosy beard. Sporting an increasing number of grey whiskers these days, I figured I'd channel the salt-and-pepper look of some of Hollywood's most distinguished gentlemen. Think George Clooney, Pierce Brosnan, Jon Hamm, Eric Bana. Minus the good looks… And talent… And charisma.
However, around three weeks into the experiment a glitch in the form of an itch threatened to put paid to my plans. You see, I have coarse, prickly whiskers which can be incredibly scratchy. Plus, they stick out as if I were an electrocuted cat. Not the effect I was gunning for.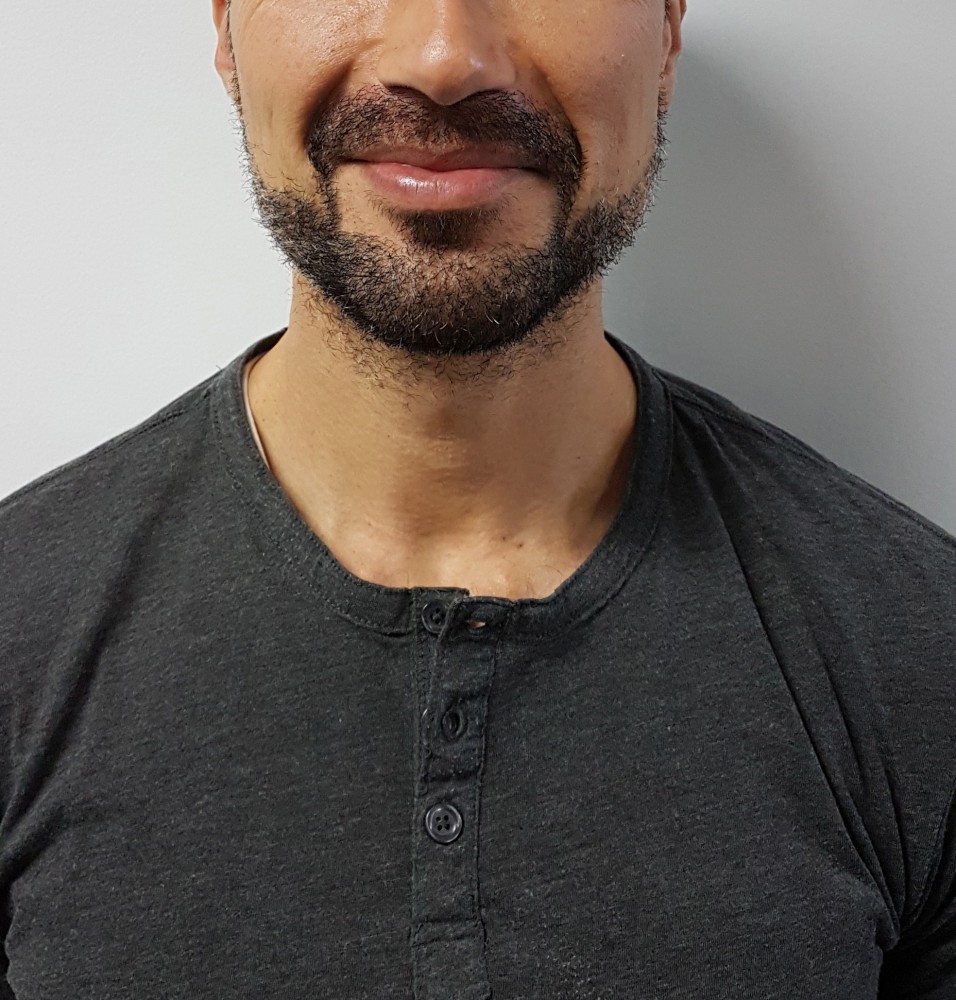 It became obvious that to look and feel good, my facial hair care routine would require vigilant moustache maintenance.
Enter the Barber's Best Beard Trimmer from Remington. Or as I like to refer to it, the end of my groomin' doom.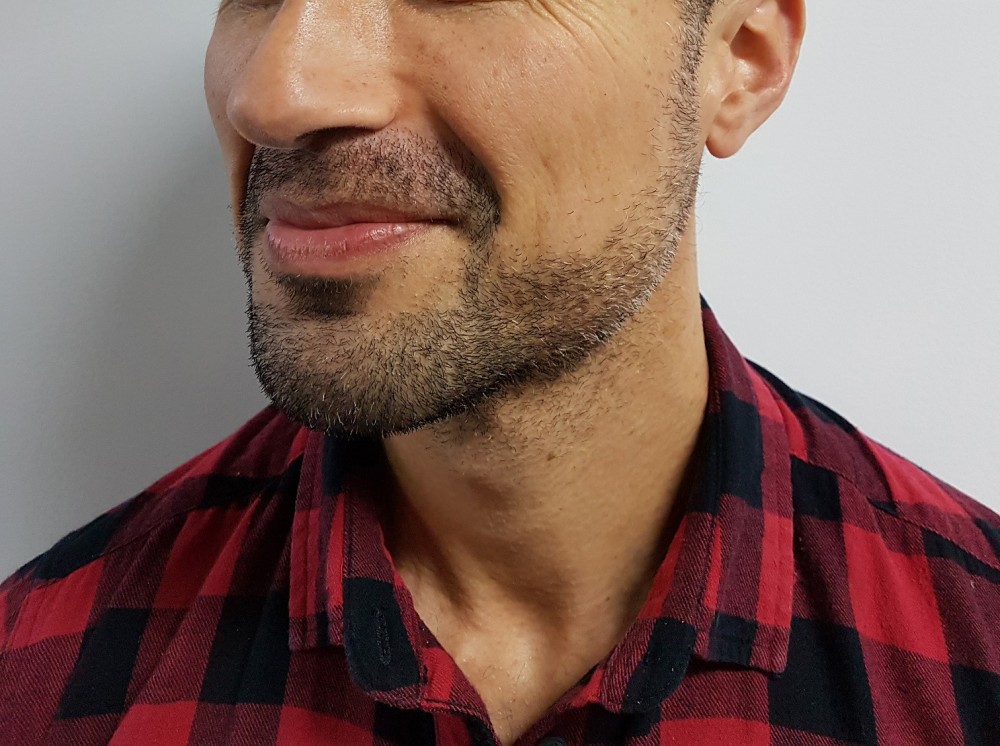 First of all, it feels great to hold: nicely weighed and ergonomically shaped for a comfy grip.
Secondly, it's one smooth operator that doesn't buzz or vibrate like a little jackhammer in your hand.
And finally, it performs like a boss. No nicks, cuts or pulling of hair. Plus, it's easily adjustable, so you can experiment with various beard lengths to achieve different looks.
I did exactly that, as you can see in my happy snaps, and the results were pretty smart, even if I do say so myself. Switching to the stubble blade, I'll also have the option of keeping my whiskers short and sweet in the hotter summer months.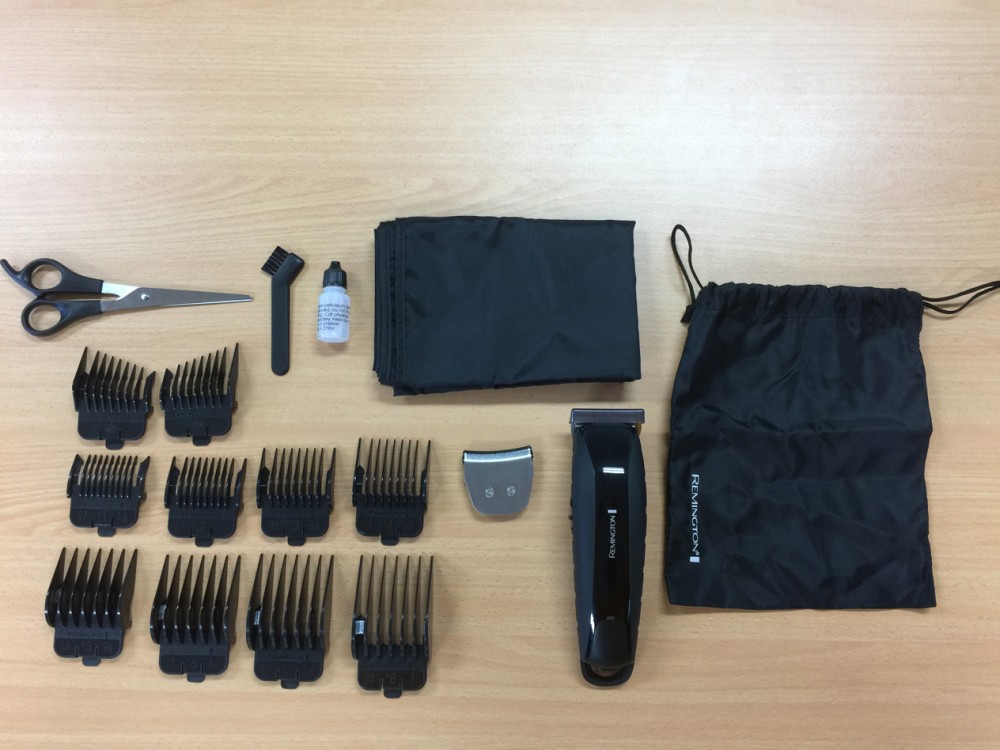 A cool coiffe can really be the making of the man. Whether you rock a buzz cut, short-back-n-sides, Mohawk, or (gulp!) mullet, this 20-piece cutting kit is the biz for men's hair care and maintenance.
From cutting and styling your hair to taking care of small details, the Remington barber's clipper comes included with 10 combs and scissors, as well as a hair clipper blade that glides though locks effortlessly and a trim-shave blade that cuts hair down to 0.2mm for a shaved look without the irritation a razor can cause.
The 40mm stainless steel blades are precision-finished for the sharpest edge to cut even the thickest hair. The Powercut blade system keeps them in perfect alignment for smooth, even cuts with no snagging or pulling. Conveniently, the washable blades are easily removable for simple, hassle-free cleaning under the tap.
Why not take matters of the mane into your own hands? Here's the buzz from our tressed test-pilot Andrew:
"Waiting at the barbershop or hairdresser just isn't my thing. I only ever get a buzz-cut, so I don't want to wait for several people to get their hair cut just for me to be in the chair for less than 10 minutes.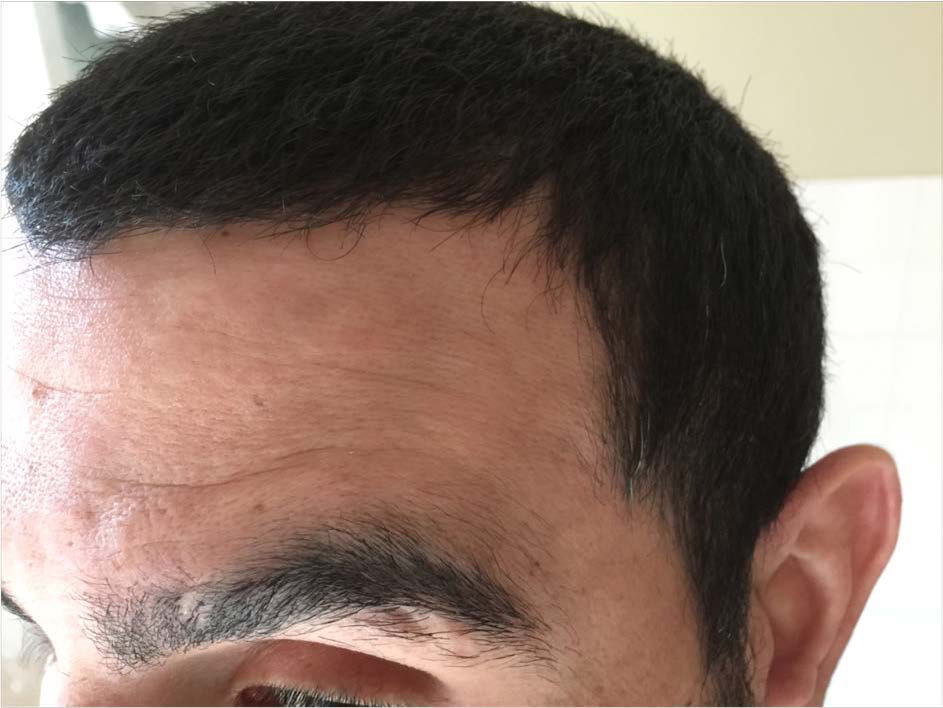 Cutting my hair at home has been a fight, too. I have thick, frizzy hair, which some clippers struggle with. They pinch the hair, create redness on the scalp and require you to go over the same spot multiple times. I've tried different clippers and seemed to encounter these problems consistently. Battery-operated ones also lose power when not plugged in, which makes their already limited cutting ability worse.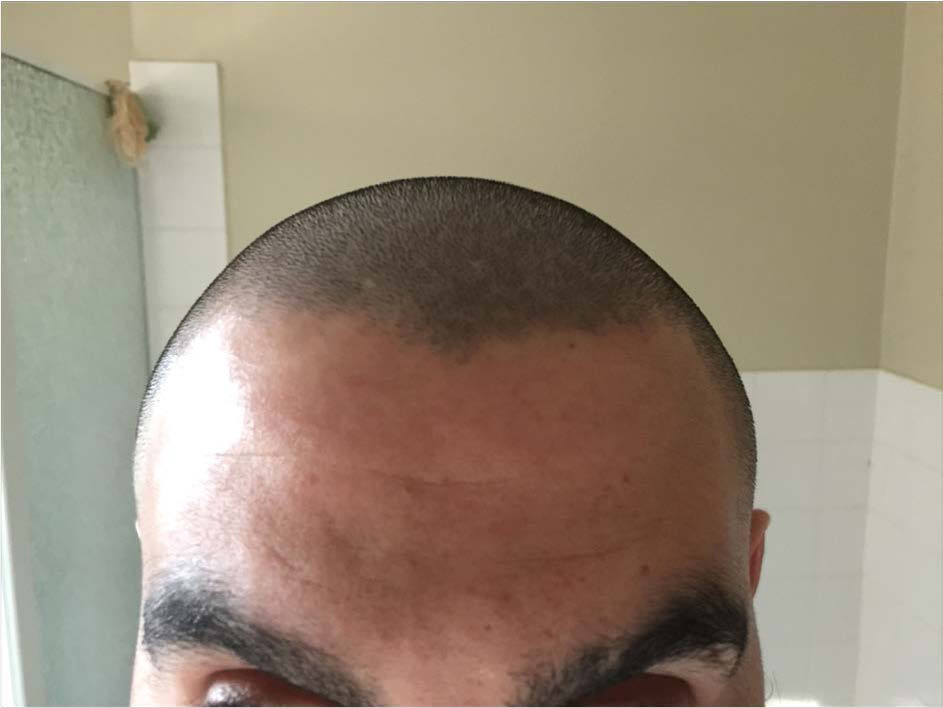 I was pleasantly surprised with the Barber's Best hair clipper. As soon as I turned it on I noticed it doesn't buzz as loud as other trimmers, but it's more powerful than any others I've tried. It cuts through my thick hair with no struggle at all. Each stroke took the hair all the way down, meaning I didn't have to go over the same spot again. Cutting the back of my own head has provided a challenge, but because of the superior cutting ability of this Remington clipper, when I checked with a mirror, my neck was perfectly even on the first go. Cutting my hair usually takes about 20-30 minutes, but with this clipper it only took about 10.
These are hectic, bro!"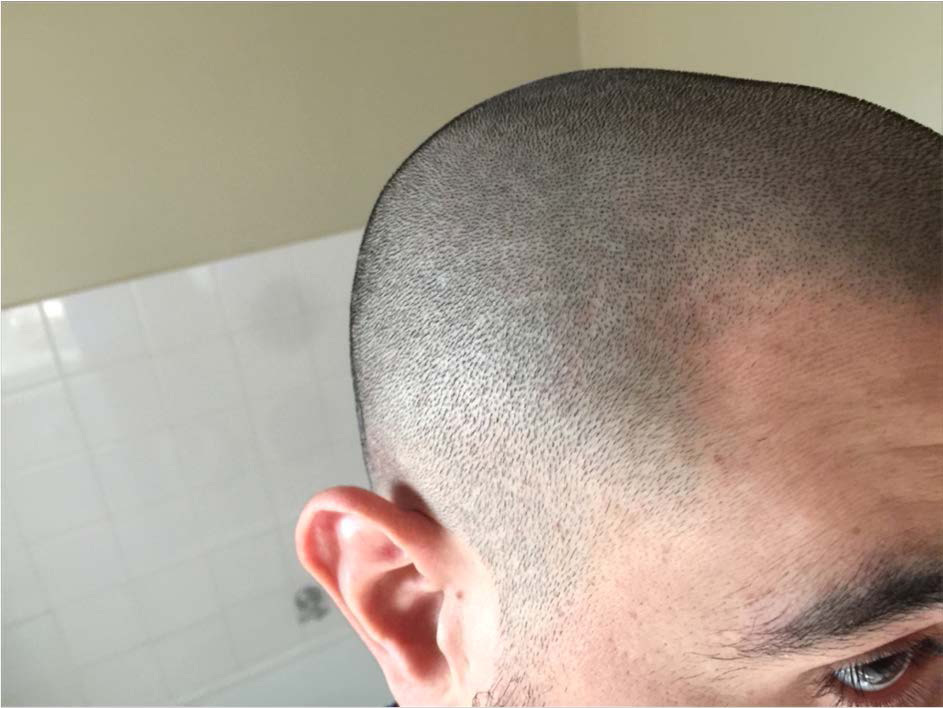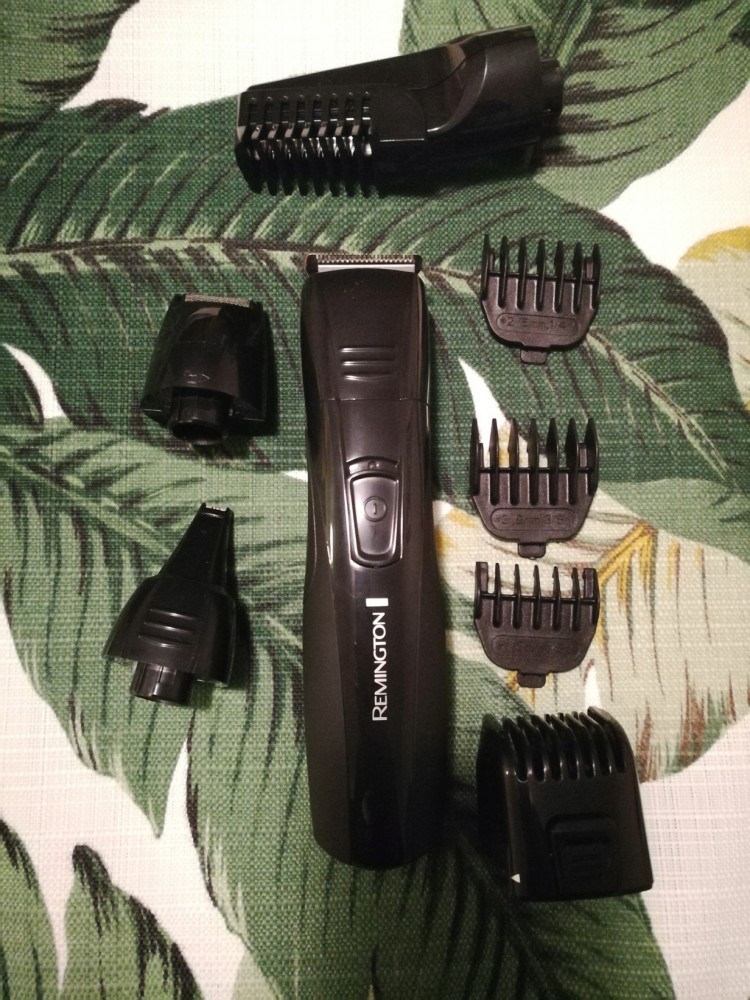 The overly-styled "metrosexual" may have come and gone, but among the exfoliant, moisturiser and designer cologne he left behind, he also imparted the attitude that it's OK for blokes to look after their physical appearance. And this 4-in-1 personal groomer for the face and body contains everything needed to keep you looking sharp from head to toe.
The Remington grooming kit features stainless steel blades engineered for precise trimming. There's a 30mm trimming attachment for beards, sideburns and necklines, plus a foil shaver for clean finishes around edges. An adjustable beard comb with eight length settings (2mm – 16mm) trims long beards or creates stubble. Finally, a detail body hair trimmer attends to hair in trickier spots — like noses, ears and eyebrows — with no pulling.
It's a cinch to take care of, with blades that require no oiling and washable attachments that twist off for quick and easy cleaning.
Why not release the fleece that is unwanted body hair? Here's all the info from our furry friend Ben:
"I tried out the Remington Barber's Best Personal Groomer on my back and chest hair. As it's not the kind of thing you can go to the barber for, I like having a good quality set of clippers on hand to use at home.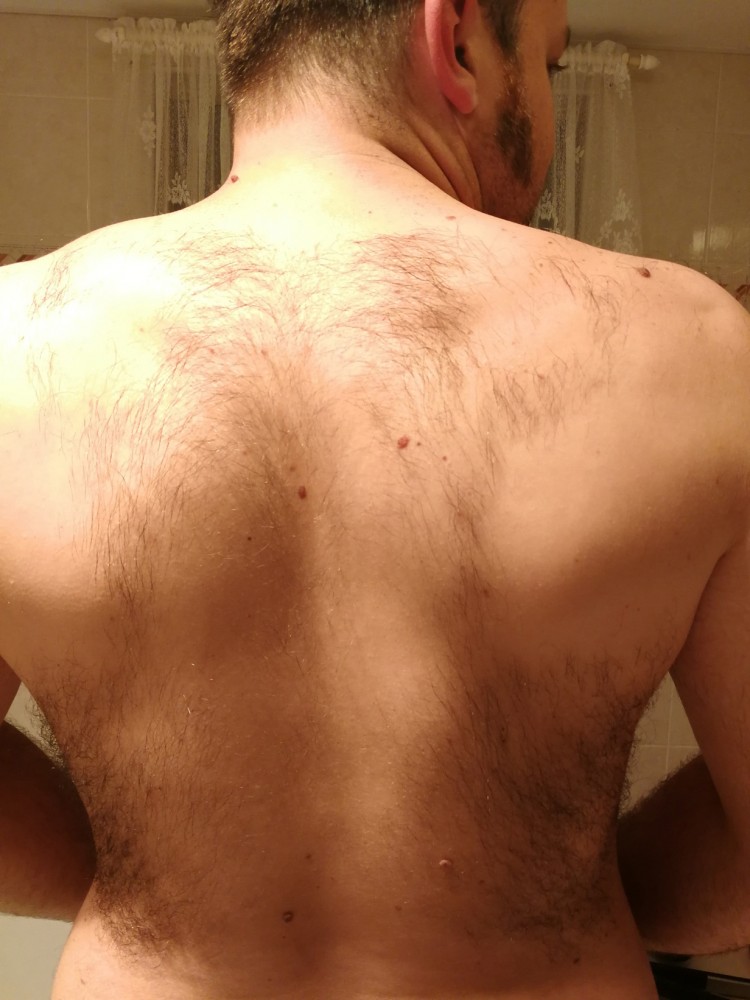 The Barber's Best is a great choice for me because it comes with a range of different attachments. Not only can I use it to shave my body hair, but it also has a nose and ear trimmer attachment as well as different attachments I can use on my facial and head hair.

I was most impressed with the 60-minute battery life, which allowed me to shave my back (with my girlfriend's help) and chest without running out of juice. I was glad that the battery didn't run out half way through, which has happened to me before.
I used the trimmer on its own without any attachments to get a really nice, close, clean trim all over my back, as you can see from the photos.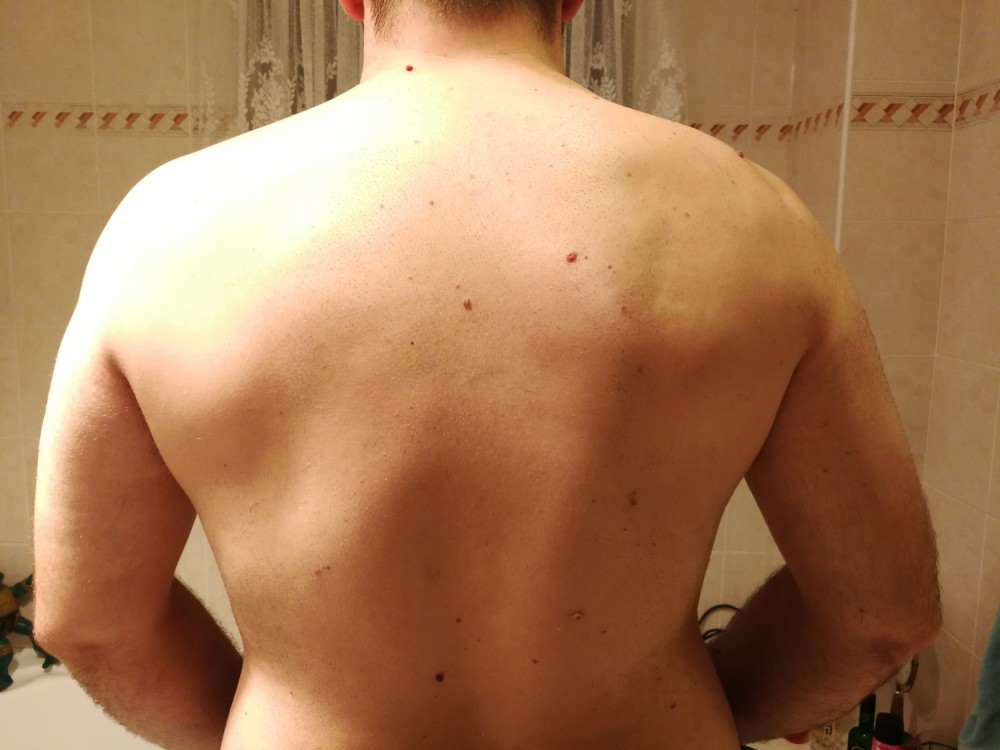 After this success, I decided to give the Body Hair Comb a go at shaving my chest. It thinned out my chest hair without completely shaving it, which gave me a more natural look. It also didn't snag any of my chest hair (which is quite thick)."
All three Remington Barber's Best men's grooming products feature advanced lithium-powered technology. Both the personal groomer and hair clippers offer long-lasting cordless performance thanks to a built-in rechargeable battery with 60-minute runtime and 4-hour full charge. With its dual lithium powered battery, the Remington Beard Trimmer is capable of up to 120 minutes of cordless usage time.
Moreover, the beard trimmer and hair clippers come with a storage bag to conveniently keep your kit organised for storage and travel.
The Remington Barber's Best range covers all your grooming needs. It lets you customise your look and maintain it, all while saving time on travel to and from salons, and saving money on hair-care products. Forget the rest – for the height in men's style, choose Barber's Best personal grooming products by Remington.
Shop men's grooming products online or visit your local Harvey Norman store and talk to our friendly and knowledgeable team today about your personal grooming needs.