Looking for the perfect training partner? One that doesn't slow you down (or chat throughout the entire workout)? A training partner that keeps you motivated and pushes you harder, so you can improve your time, distance and performance, all the while keeping an eye on your overall health and well-being? Hexoskin fitness apparel does all this and more.
Now available at Harvey Norman, this innovative biometric shirt connects to an easy-to-use app and is able to give you a better understanding of your health through accurately measuring your heart and breathing rates, breathing volume, your activity and your sleep.
Ideal for all levels of fitness and types of training, this revolutionary fitness tracker really is the perfect training companion. Whether you jog on your lunch break, run marathons, swim laps, cycle or work out at the gym, the Hexoskin Biometric shirt has your back.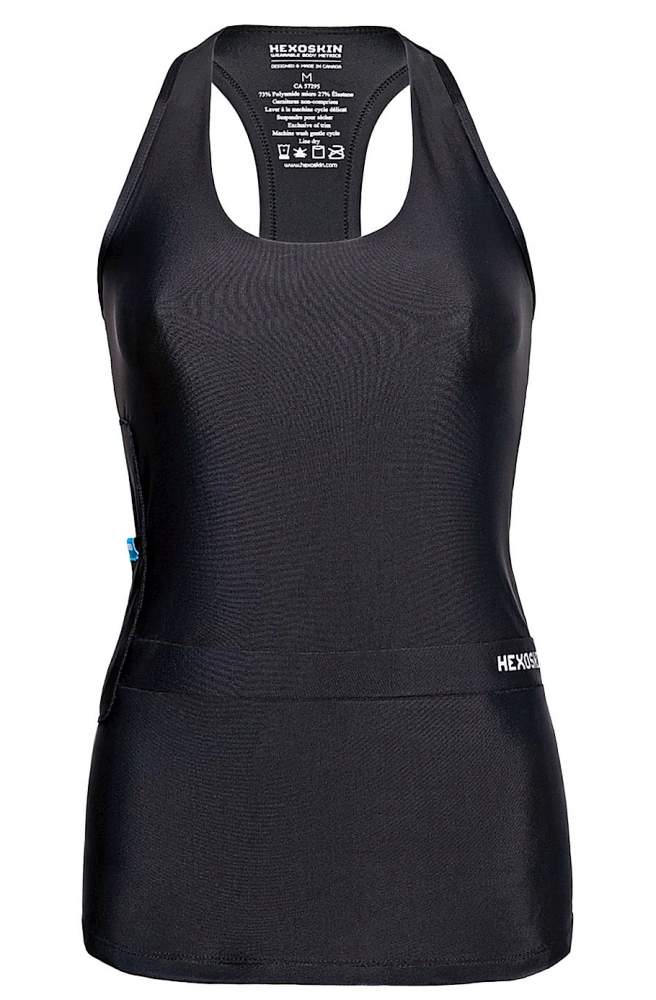 Hexoskin – What's in a Name?
Here at Harvey Norman, we're really excited about the Hexoskin compression wear and its capacity to help you train and monitor your health. So let's get to know this wearable fitness comrade a little better.
WHAT MAKES HEXOSKIN SO SPECIAL?
The Hexoskin design features sensors integrated into the fabric for monitoring and tracking your fitness activity. So whatever your workout of choice, the Hexoskin compression wear is able to accumulate a wealth of important biometric data and physical characteristics – such as heart rate, breathing and cadence – and deliver it straight to your phone via Bluetooth. This clever technology means that while you're busy working up a sweat on the treadmill or pounding the pavement, your Hexoskin shirt is diligently keeping tabs on your cardiac and respiratory activity, so you can go back later and track your performance, pin-pointing the areas that you want to improve.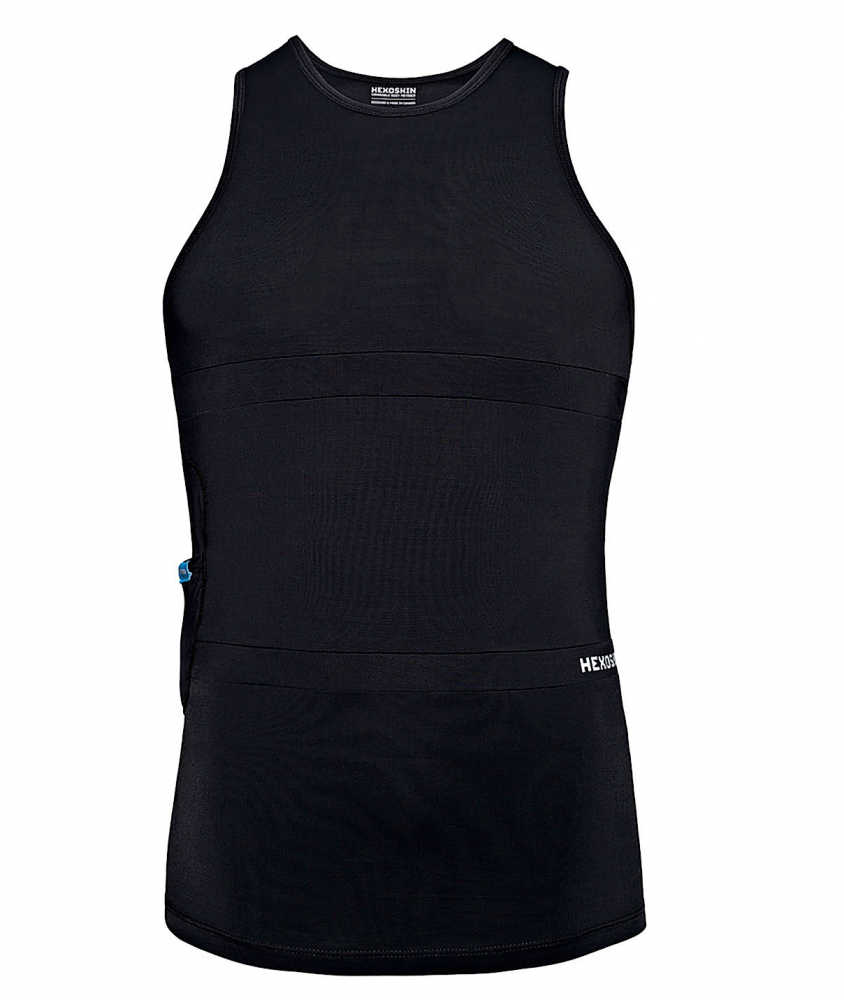 THE SHIRT ON YOUR BACK
Made from breathable, lightweight Italian fabric, the Hexoskin offers you all-important UV protection and is chlorine- and odour-resistant, so it's suited for all types of activity and environments. It's totally comfortable and offers the same range of movement as your regular training gear.
What's more, this impressive, state-of-the-art Biometric shirt is machine-washable and quick to dry, making it a low-maintenance training partner.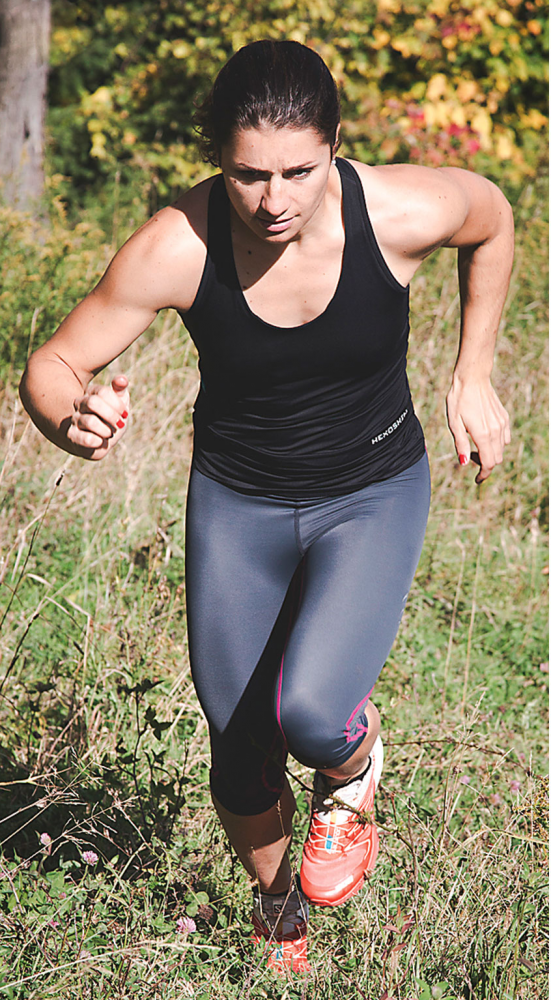 STAYING POWER
You'll likely run out of puff before your Hexoskin shirt does, as it features a whopping 14+ hours of battery life! It also offers up to 150 hours of recording time while connected via Bluetooth to a compatible device.
The Hexoskin companion app is available for iPad, iPhone and compatible Android devices.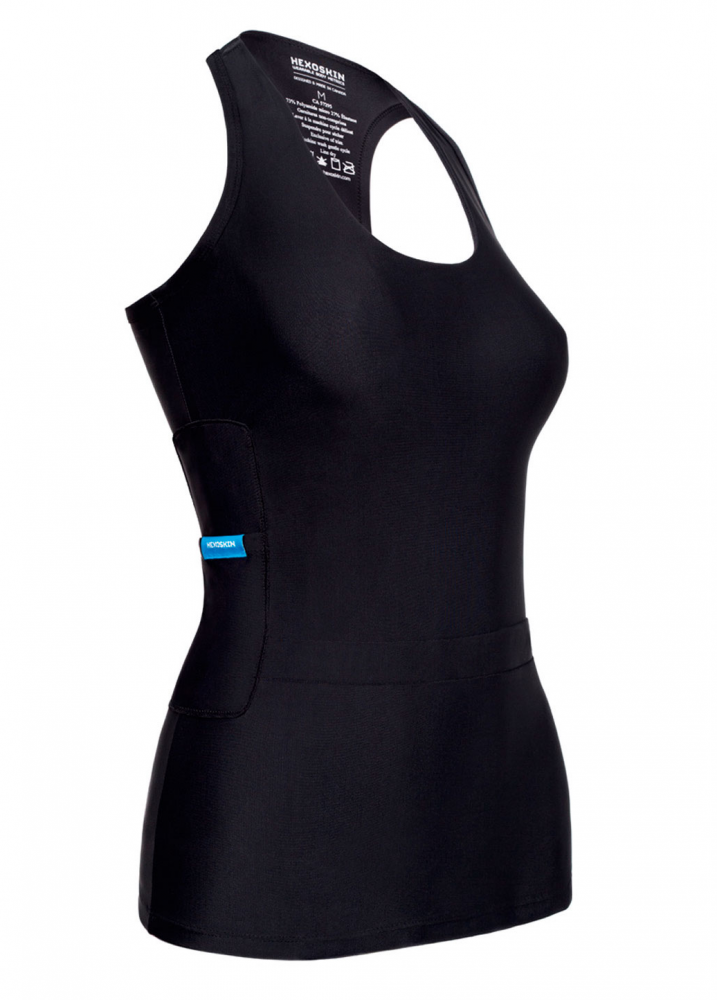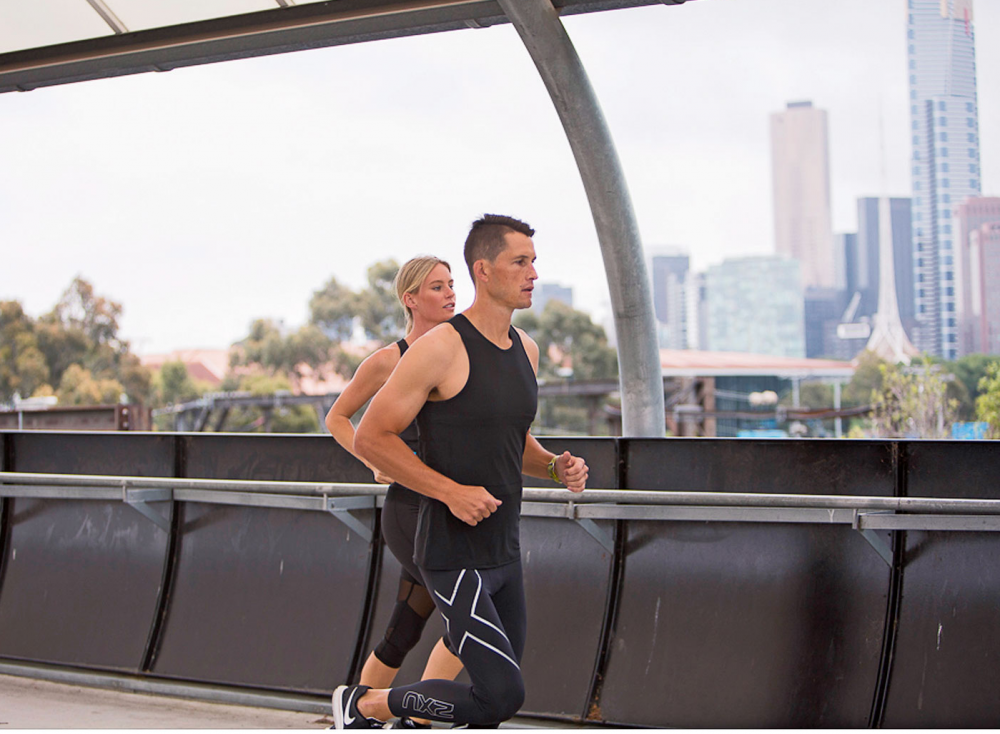 WORK, REST AND PLAY
As well as analysing your training by monitoring steps taken, distance, heart rate, ECG, breathing, recovery time and activity intensity, the Hexoskin also keeps tabs on your sleep activity. Monitoring your sleep position can help you learn about your sleep patterns, letting you make any improvements necessary for overall good health and well-being.
With knowledge comes power, and the Hexoskin Biometric Shirt is designed to give you all the information you need to improve and enhance your training and overall fitness level, so you can 'know more and live better'.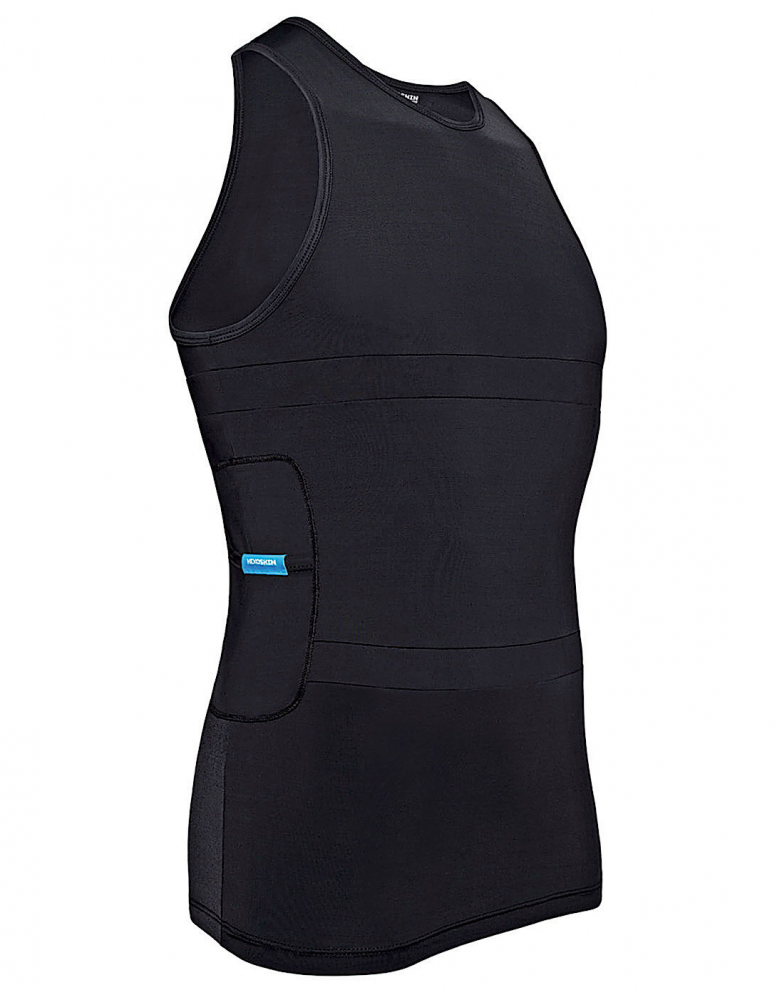 RECOMMENDED BY PRO ATHLETES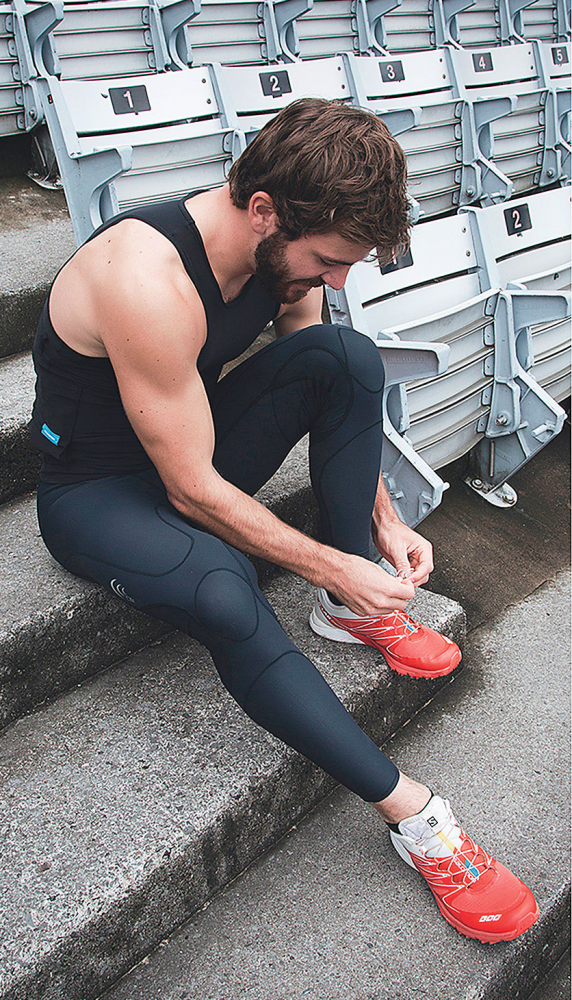 Used by athletes in a surprising range of sports, the Hexoskin Biometric Shirt is a highly regarded training tool.
V8 SUPERCAR DRIVER
JAMES COURTNEY
"Using Hexoskin is a vital part of my training program. It's a great tool to help my coaches know how I am tracking and adapt my program for better results."
OLYMPIAN & PRO CYCLIST
BADEN COOKE
"Breathing well is such an important part of any sport or physical activity. With Hexoskin I can now track my lung capacity, control my breathing, increase my performance and reduce stress."
SPORTS THERAPIST & ELITE FITNESS PROFESSIONAL
PHIL YOUNG (FORMER COACH OF JENSON BUTTON)
"I have been using Hexoskin with James Courtney in the build-up to the 2015 V8 Supercar season, gathering data during physical training sessions as well as tracking daily activities, such as sleep, to optimise performance and avoid over-training."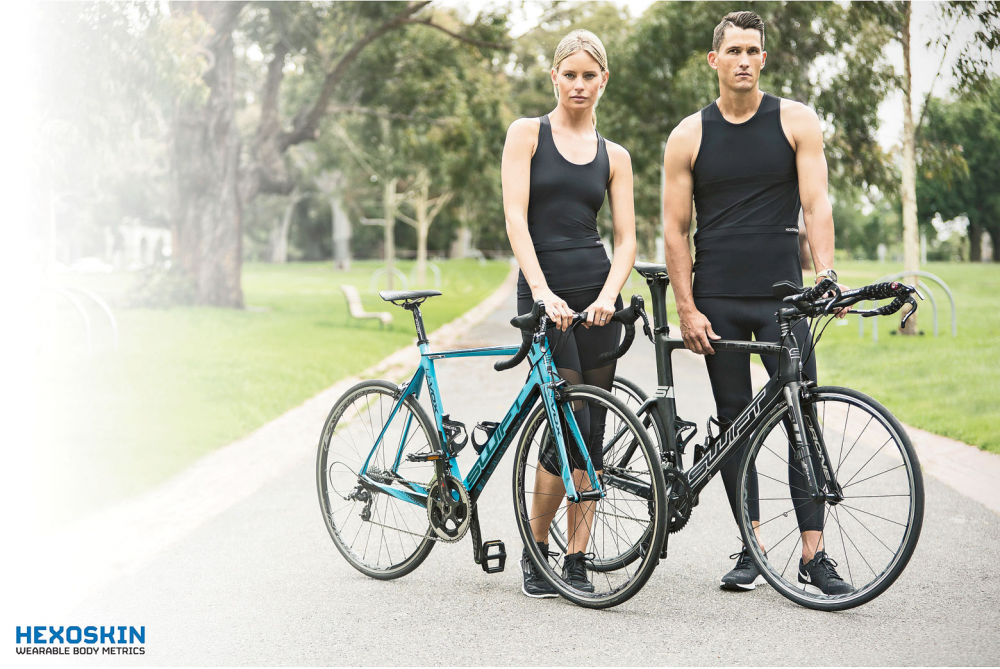 Want to check out this great training companion for yourself? Shop online or visit your local Harvey Norman store today!