Dyson is a brand well-known for its super powerful vacuum cleaners and bladeless fans – but hair dryers are a new one for them.
The Dyson Supersonic hair dryer isn't any old hair dryer, either.
Instantly, you'll notice that it doesn't look like other hair styling tools.
The Dyson Supersonic hair dryer isn't just an update on the traditional hair dryer – it's a complete reinvention.
The tiny yet mighty digital motor sits in the handle, meaning that the weight is distributed a lot more evenly than with a traditional hair dryer. This makes the Dyson Supersonic hair dryer a very lightweight hair dryer that's easy to use, and it's also surprisingly quiet.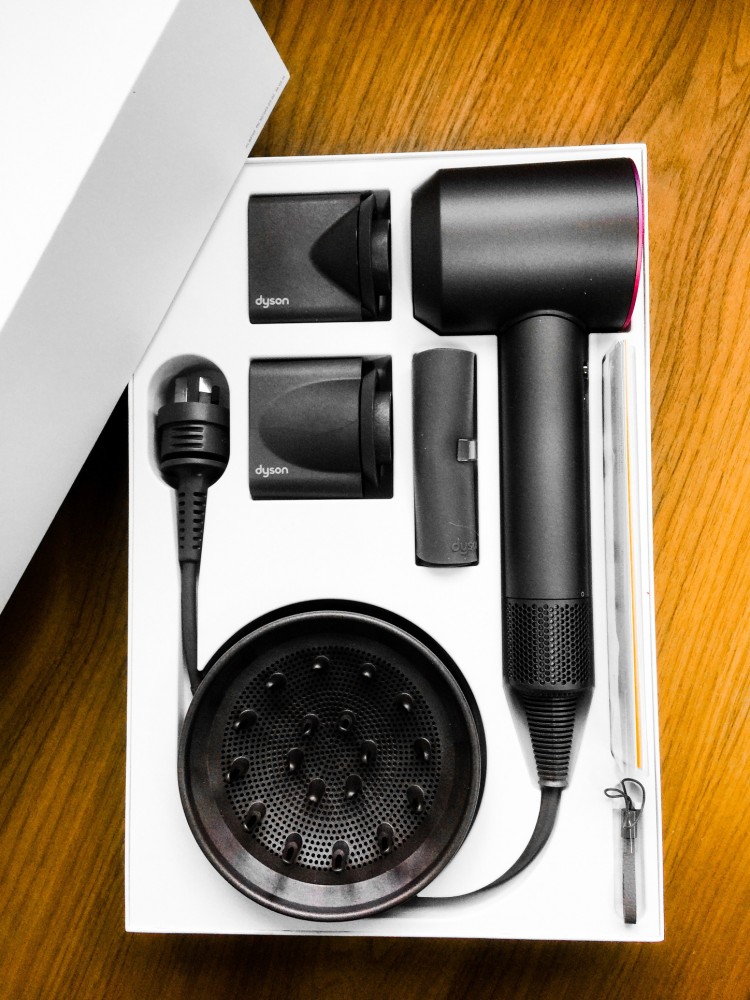 The most amazing thing about this hair dryer is that it comes with its very own microprocessor.
You're probably asking yourself, "Why does a hair dryer need something I'd usually find in a laptop?"
The microprocessor is designed to measure the hair dryer's heat 20 times every second to keep the temperature constant and to prevent extreme heat damage. This also helps to protect your hair's natural shine.
After using the Dyson Supersonic on my own hair, I can confidently say that this game-changing blow dryer is definitely worth the hype.
And here's why.
Sleek & Shiny Bob
Chloe (yours truly) – shoulder-length thick hair
I was lucky enough to test out the Dyson Supersonic hair dryer over the weekend thanks to Harvey Norman. I was heading out to a gig on Saturday night, so it was the perfect opportunity for me to put the Dyson Supersonic hair dryer through its paces and discover if it could give me gig-ready hair.
Usually, it takes me over 10 minutes to blow dry my hair. I don't go in for anything fancy, either. I just point the hair dryer at my head and go.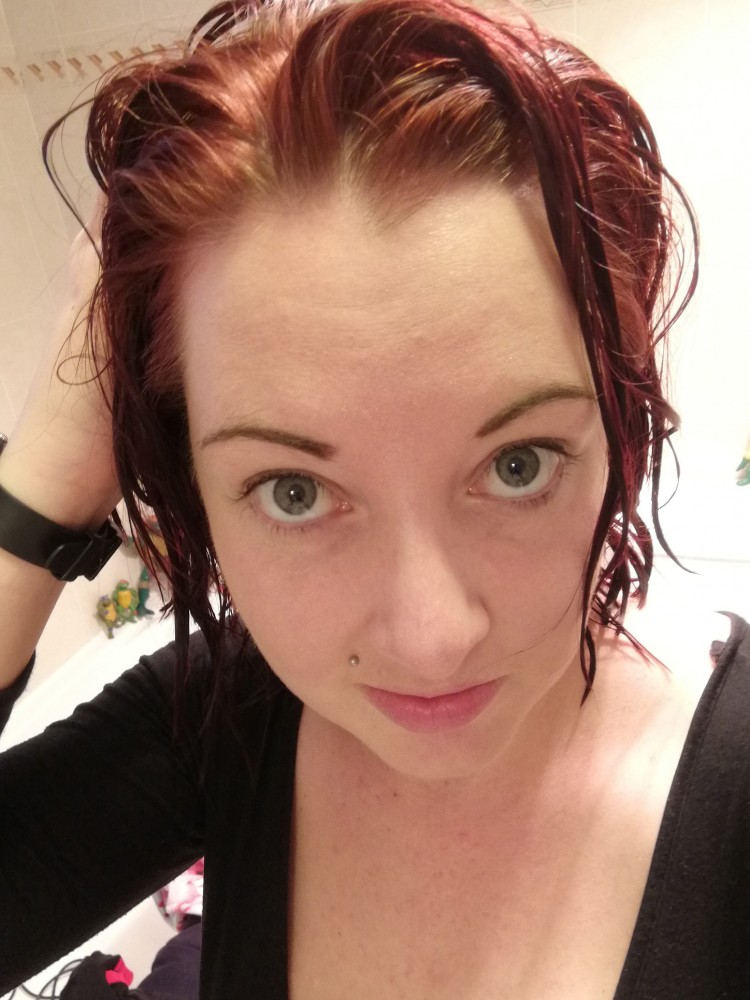 The Dyson Supersonic hair dryer features four heat settings, including a cold setting, and three fan settings. I used the hair dryer on its middle heat setting and with full fan force without any attachments.
Within 5 minutes, my hair was dry.
I was completely blown away. This miraculous little machine had cut my blow drying time in half and left my hair smooth and shiny.
Never before have I been able to achieve these stunning results with such little effort and in such a short amount of time.
Within 5 minutes, I had gone from sceptic to full-blown convert.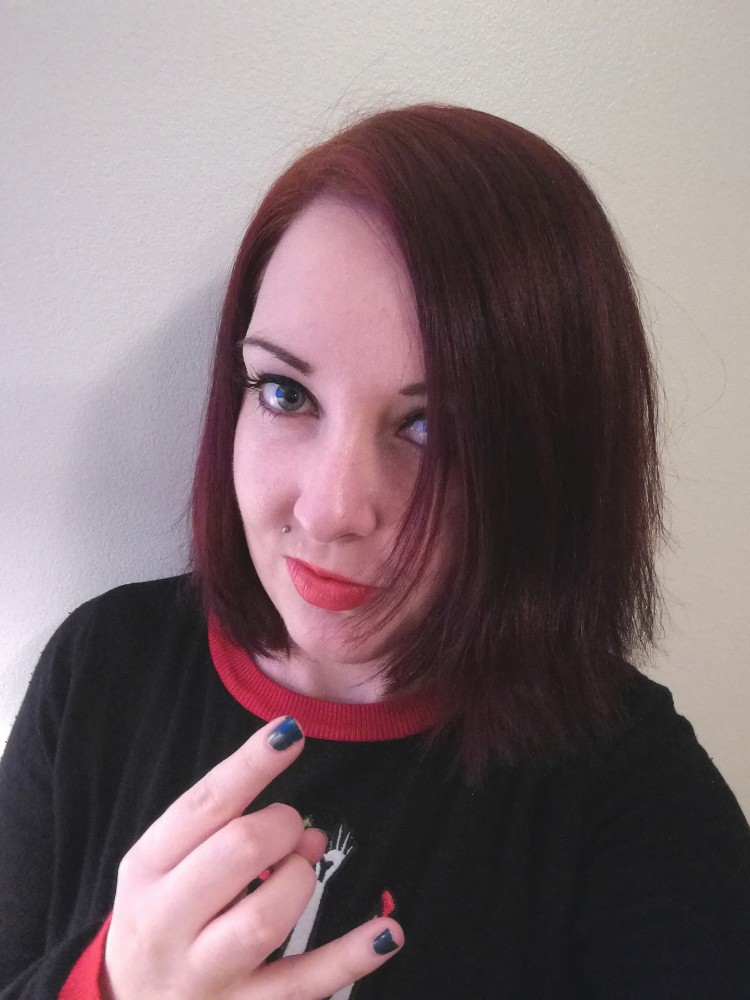 The reason the Dyson Supersonic hair dryer is able to dry hair so quickly is all thanks to the supercharged Dyson V9 digital motor.
The super-fast speed at which the motor turns means that despite its tiny size, it can generate an awesome amount of air. This amount of air produced is then increased by the clever air multiplier technology in the hair dryer's head.  This is the same technology that the famous Dyson bladeless fans use, and it means that maximum airflow can be achieved with minimal effort.
The high velocity air combined with hot drying temperatures means that the blow drying process is easy and fast, while still providing amazing results without causing extreme heat damage to your hair.
Pretty awesome, huh?
Back in the office on Monday, I couldn't stop talking about the amazing Dyson Supersonic hair dryer to just about anyone who would listen.
To prove just how amazing this product was to my colleagues, I came into work on Tuesday morning with shower-wet hair and demonstrated in person the incredible power of this hair dryer. And boy, did the Dyson Supersonic hair dryer impress!
Don't just take my word for it. How about hearing from someone else with totally different hair?
Taming the Mane
Mervat – thick, long, hair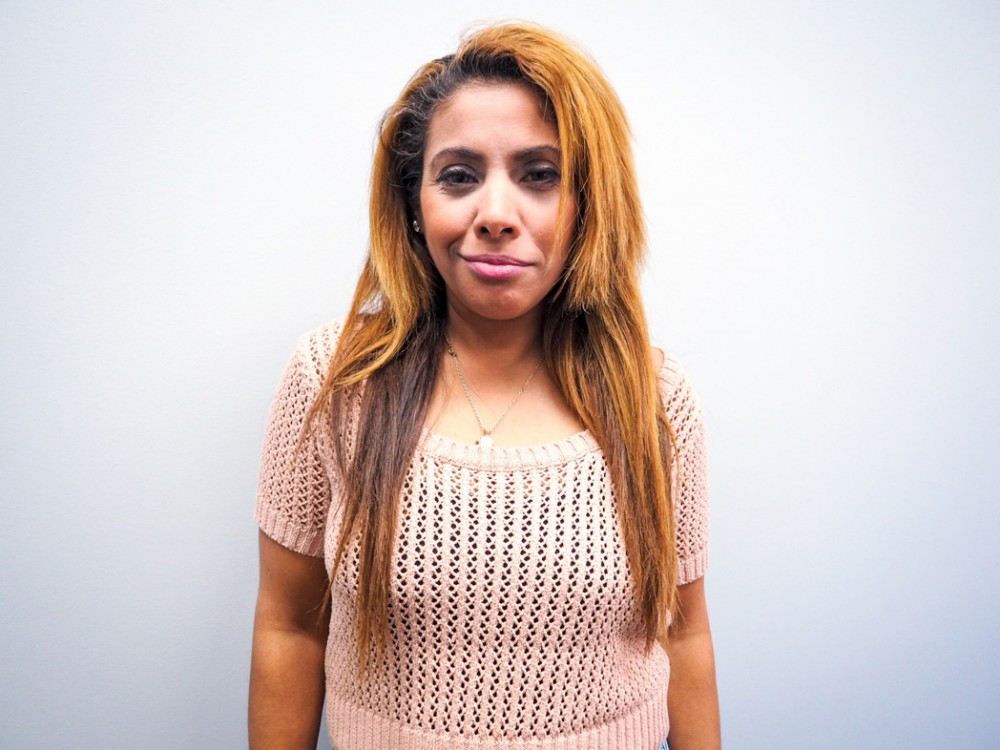 Mervat straightens her hair every night before she goes to bed to save time doing it before work. Her long, thick locks are the envy of the office – but they take a lot to maintain.
For Mervat, the biggest benefit of the Dyson Supersonic hair dryer was that it cut down on styling time. She used the diffuser attachment first to reduce frizz, then finished off straightening her hair with the straightening nozzle.
"It usually takes me about an hour to dry and straighten my hair. With the Dyson Supersonic, it took me less than 40 minutes to style it from wet to dry."
For me, using a traditional hair dryer for ten minutes or more tends to put a strain on my arm. I can't imagine how hard it must be for Mervat every time she dries her hair!
However, thanks to the balanced design of the Dyson Supersonic hair dryer, less strain is put on the user's wrist, arm and shoulder no matter how long it takes to dry your hair.
"The design of the dryer made it easy to use, so I could easily reach the top of my head with both my brush and the dryer. The long chord also came in handy," Mervat said.
"It's also really quiet, and I liked that I could adjust the temperature so easily."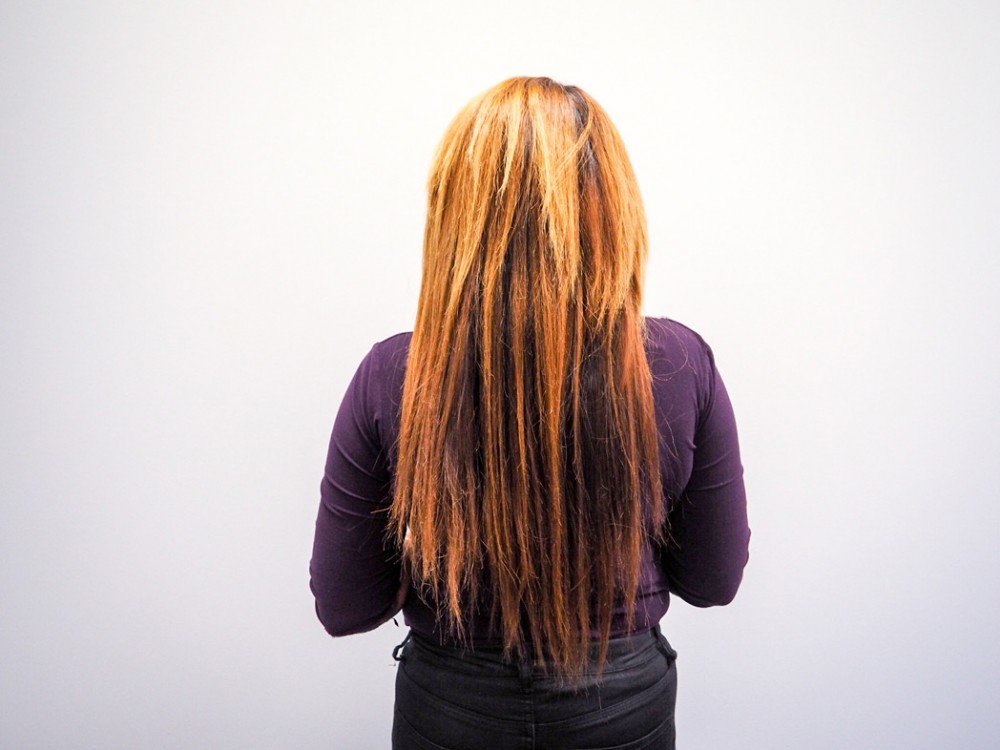 Pump Up the Volume
Emma – fine, medium-length hair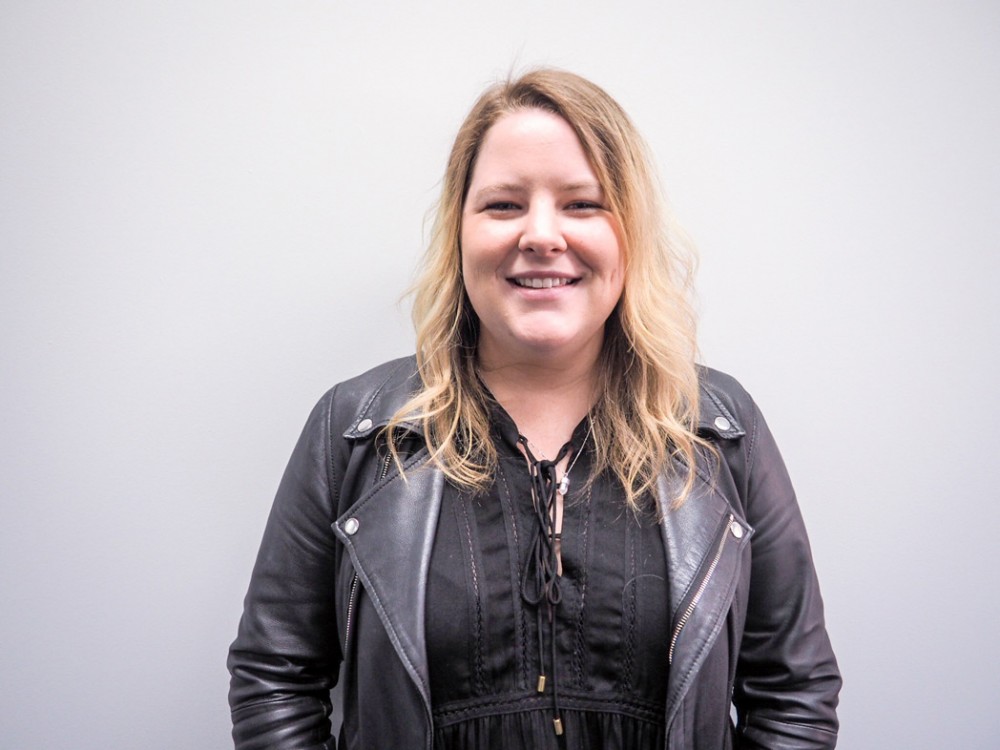 Emma describes her hair as "dry, medium-length and thin." She also confesses that after dying it for over ten years, she hasn't done her hair any favours.
However, Emma found that the Dyson Supersonic hair dryer was able to add both bounce and volume to her hair, while also preventing fly-aways.
"I found [the Dyson Supersonic hair dryer] so easy to use, and it dried my hair so quickly and easily," she said.
"I used the styling attachment with a rounded brush to create the volume I was after, and when I was finished, my hair was smoother all over while still looking quite full."
"Even after using the styling attachment to concentrate heat in one area, my hair looked healthy and smooth – not dry or limp."
Emma also loved the ease of use the hair dryer offered. "My favourite feature of the Dyson Supersonic hair dryer was the magnetised attachments. It's so easy to switch between each attachment, and [the styling nozzle] stayed put while I was using it."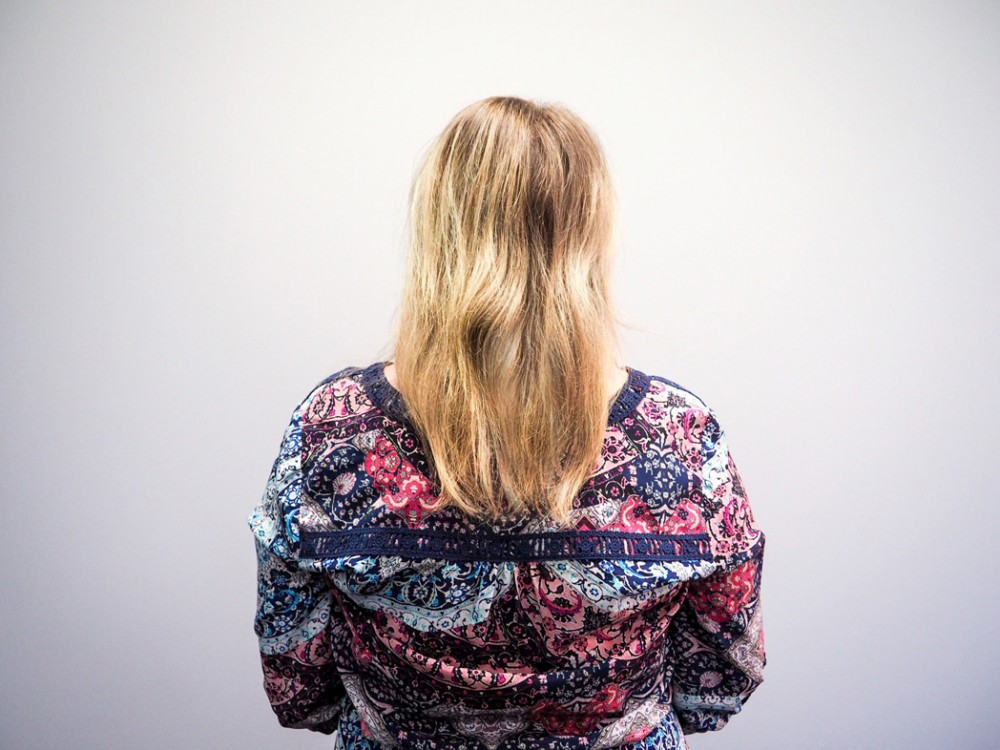 Now you've heard the verdict from three different users, all with very different hair.
Ready to make a worthwhile investment in yourself and the health of your hair? Shop the Dyson Supersonic hair dryer online or visit your local Harvey Norman store and chat to our friendly staff to find out more.
And it isn't just available in fabulous Fuchsia – you can pick up your very own Supersonic hair dryer in White or Purple, too!