As the temperature rises, it's time to start thinking about getting fit for summer and establishing new health and fitness goals. One of the best ways to get active and improve fitness levels is to set up a home gym.
A gym at home offers many advantages over a traditional gymnasium, including: the convenience to train at a time that suits you; no waiting for machines to become available; no wasting time by driving to a gym; and importantly, no joining fees or ongoing gym membership fees.
Harvey Norman is the destination for all your health, fitness and sport products, stocking everything you need to set up a successful gym in the convenience of your own home. The Connected Health & Fitness collection of exercise equipment ranges from entry-level through to high-end machines, combining the latest in technology and style to bring a level of interactivity and entertainment to your workouts. The following products — available to purchase from Harvey Norman online — are essential for a home gym.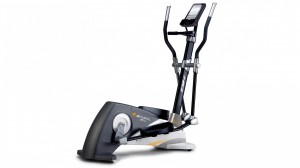 Ellipticals
Ellipticals (often referred to as cross trainers) are used to simulate stair climbing, walking or running and are an effective way to increase your heart rate and improve cardiovascular fitness without causing excessive pressure on your joints. Each elliptical trainer has a different range of fitness monitoring functions and workout intensity levels to suit your individual fitness level.
Exercise Bikes
Exercise bikes are convenient because they offer the opportunity to go for a bike ride without leaving your home. Cycling is a great way to burn calories while improving the strength and health of your heart and lungs. The exercise bikes in Harvey Norman's range come with different programs and various intensity levels, offering an ideal workout for each individual.
Rowing Machines
Rowing machines offer a comprehensive workout from the comfort and privacy of your own home. The action of rowing is natural and low impact, while working major muscle groups from the upper and lower body. Harvey Norman offers a wide range of rowing machines, all equipped with the latest technology to track your calories burned, speed, distance travelled and more.
Treadmills
Harvey Norman offers a selection of treadmills that are designed for different levels of exercise, from intensive sessions to slow, leisurely walks. Treadmills offer a simple way to burn calories and can be more forgiving than road-running. A treadmill is a good choice to begin a new exercise routine and each workout can be controlled by adjusting the speed, incline, warm-up period, cool-down period and time.
Fitness Equipment Accessories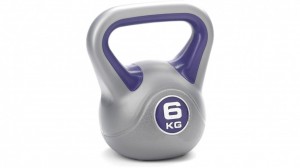 The perfect addition to any home gym, fitness equipment accessories include chin-up bars, yoga mats, skipping ropes, kettlebells and more. Harvey Norman's collection of fitness trackers and pedometers boasts GPS monitors, heart rate monitors, armbands, step counters, wristbands and the Fitbit Flex. These products aim to make people more aware of their everyday activities and motivate them to do more. They are dedicated to helping people lead healthier, more active lives and inspire the use of technology and online services to log results and set new health and fitness goals.