I seem to have an incredible talent for incorporating my early-morning alarm into my sleep cycle, rendering it completely useless. The sunlight which creeps through the curtains an hour later is much more effective at waking me up.
My straightener (the glorious device which transforms my hair from Kath Day-Knight's full 'fro to Mila Kunis' straight sizzle) is sadly forsaken as I race out the door on my way to work.
Does this scenario sound familiar to you?
The rest of the day involves sashaying through the office with a head of frizzy frightfulness while quietly cursing the unscheduled sleep-in.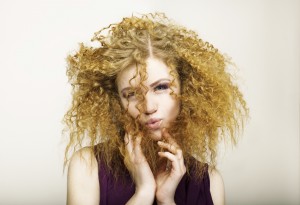 If only we had a rescue remedy hidden in our handbag so we could quietly fix the frizz.
Ah-ha!
Welcome to the wonderful world of VS Sassoon straighteners and dryers. The Goddess Straightener 2-Pack includes an awesome regular-sized straightener plus a pint-sized miniPRO™ which is little and lightweight with lightning-fast heat-up,  meaning it's perfect for the handbag – specifically designed for the gal on the go, the lady on the lam, the missus on a mission.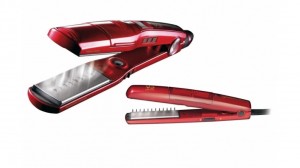 And it's gorgeous, too. Total raspberry royalty. Whipping one out in the ladies' room is a style statement, not a fashion faux pas.
You can tame your tresses in five minutes flat and re-emerge in stunning style.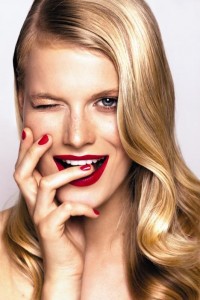 The royal blue Cord Keeper 2000 dryer gives a powerful performance while maintaining smoothness. Small and sleek with a fantastic retractable cord, you can slip it in your overnight bag and say 'au revoir' to tangles on your travels (as well as a tangled cord creating chaos in your bag). Venturing to Venice? Don't waste time attempting to use the dinky dryer supplied by the hotel. Create some va-va-voom with the powerful Cord Keeper. A weekend in Wales or a month in Milan? Enjoy a sleep-in and then whip out your Cord Keeper to create some phwoar in just a few moments. Exploring the world in frizz-free fashion is easy peasy with VS Sassoon.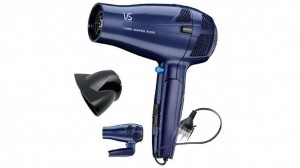 To explore the rest of Harvey Norman's hair styling devices, click here:
• Dryers
• Curlers