Ah, the perfect ringlet. Creating one is like trying to cook the perfect soufflé. It requires patience and steady hands, and the underwhelming result often deflates one's confidence.
Pulling it out of the box, Remington's Curl Revolution instantly makes me think of a classic, traditional curling iron. Big and shiny, it sits regally on the bathroom counter looking quite impressive.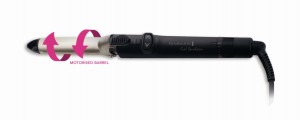 I can picture an elegant screen siren winding her long, dark locks around the tong, a faux fur draped across her shoulders, very Breakfast-At-Tiffany's-style.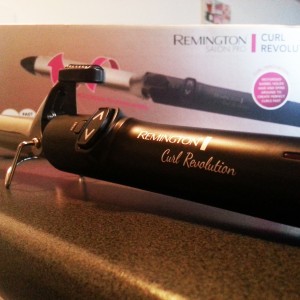 I spin the dial at the base of the handle, selecting a low temperature, and place it gently back onto the counter. It's now heating up quickly in all its shiny glory, resting on its silver stand. I stand back patiently, doing my best to channel Audrey Hepburn while I wait.
Picking it up, I wrap some hair around the tong and close the lever over the hair using my thumb, which holds it securely in place. Very easy.
Pressing one of the arrows, the tong starts to spin, expertly winding its way up the length of my hair. Lifting my finger off the button when it reaches the top, I wait several moments with my hair wrapped tightly around the tong, like a cannoli getting nice and toasty.
Opening the lever again, my hair falls away in a perfect ringlet, tight and bouncy.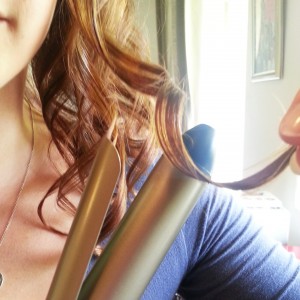 After I've worked my way through section after section of hair (which is surprisingly quick and easy), I'm sporting a magnificent mop of cascading curls. Hurrah!
Verdict? It works very well. The adjustable heat setting gives you a high degree of control over each ringlet, and you can be very specific about how big or small each one is.
I now understand why Remington has styled this device based on the traditional, classic tong design – some things just work, and don't need altering. The added technology of the automatic spinning function only improves the design, making it incredibly easy to wrap each section of hair around the tong and create perfect ringlets.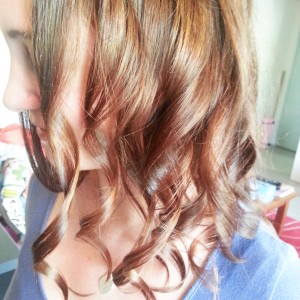 Love curls? Take a stroll through Harvey Norman's whole range of hair curlers for more inspiration.