What's your New Year's resolution? New year, new you! Whatever you've promised yourself — to lose weight; get fit; track your health; sleep better — make a positive start to 2014 with Harvey Norman. No matter your activity of choice, we have a device to help you exercise smarter, stay motivated and reach your goals.
Get the most out of your fitness routine with Harvey Norman's extensive Connected Fitness & Health range of weight, fitness and personal monitoring products covering: walk; water' cycle; golf; run; hike; sleep; and health. We stock some of the top brands in health, fitness and sport, including: FitBit; Magellan; Mio; Polar; Timex; TomTom; Beurer and Garmin.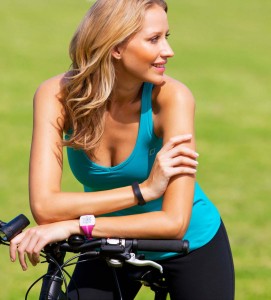 Harvey Norman Helps You Make The Right Choice In Health, Fitness And Sport
The recommended daily goal for a healthy adult is 10,000 steps, so make active choices such as walking over to a colleague instead of emailing. Fitness trackers and pedometers remind you of how many or how few steps you've taken that day, which can help motivate you to achieve your goals.
One in seven Australian adults suffers from some form of high blood pressure. If you're one of them, then observing your condition regularly at home with health monitoring products, like an automatic blood pressure monitor, can be useful.
At different exercise intensities, your body experiences different physiological benefits. Training with a heart rate monitor will give you an accurate measurement of your exertion levels.
For the athlete training for a marathon or the beginner simply looking to get into shape, GPS watches can track your progress and review your workout — including distance, pace and speed — to help you to achieve your goals.
Whether you're hiking, backpacking, surveying, fishing, mountain biking or geocaching, GPS watches and handhelds let you track exactly where you're going in the great outdoors, so you can focus on having fun. They're tough, rugged and water-resistant, with easy-to-use menus and long-lasting batteries. 
Combine a heart rate monitor with a GPS tracker in a sports watch and you have the ultimate training partner. The heart rate monitor ensures you are getting the most out of your routine, while the GPS tracks your improvement.
Train smarter, not harder, and get the complete picture of your performance with our range of sports monitors for activities like cycling, golf and swimming. They're designed to offer valuable feedback and information at your fingertips.
High performance fitness equipment — such as exercise bikes, rowing machines, ellipticals, treadmills and fitness equipment accessories — bring the latest training technology into to your home.
New Year Health Tips From The Fitness Experts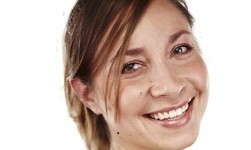 "My New Year's health tip to stay motivated is to set a new fitness goal to reach each week. Use the FitBit Zip to track calories burned one week then distance and steps the week following" – Heidi Lindahl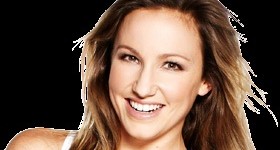 "Tracking your progress means you are more likely to stick to your fitness plans as you will feel rewarded and motivated when you see proof of your success. Sports watches, pedometers and fitness trackers are excellent tools to help you stick to your New Year goals" – Libby Babet (bottomsupfitness.com.au)