Facial hair just never works out for me.
Half the hairs on my face are blonde so you can't see them and the other half are an odd colour that resembles a rusty fish hook. Beyond that, any hair on my face is just generally patchy and uneven.
Despite these obstacles, this year I had set myself the goal of cultivating an impressive set of facial hair. If I couldn't have a suave, George Clooney-esque beard, I was at the very least going to grow myself a gorgeous throwback '70s moustache.
To achieve this, I asked Harvey Norman's powers-that-be to let me road test one of the top electric shavers on the market so that I'd be able to trim, groom and craft my facial growth into something impressive. To sweeten the deal/scam the system, I told them that I'd blog about it. Luckily, the brass agreed, although there was a catch.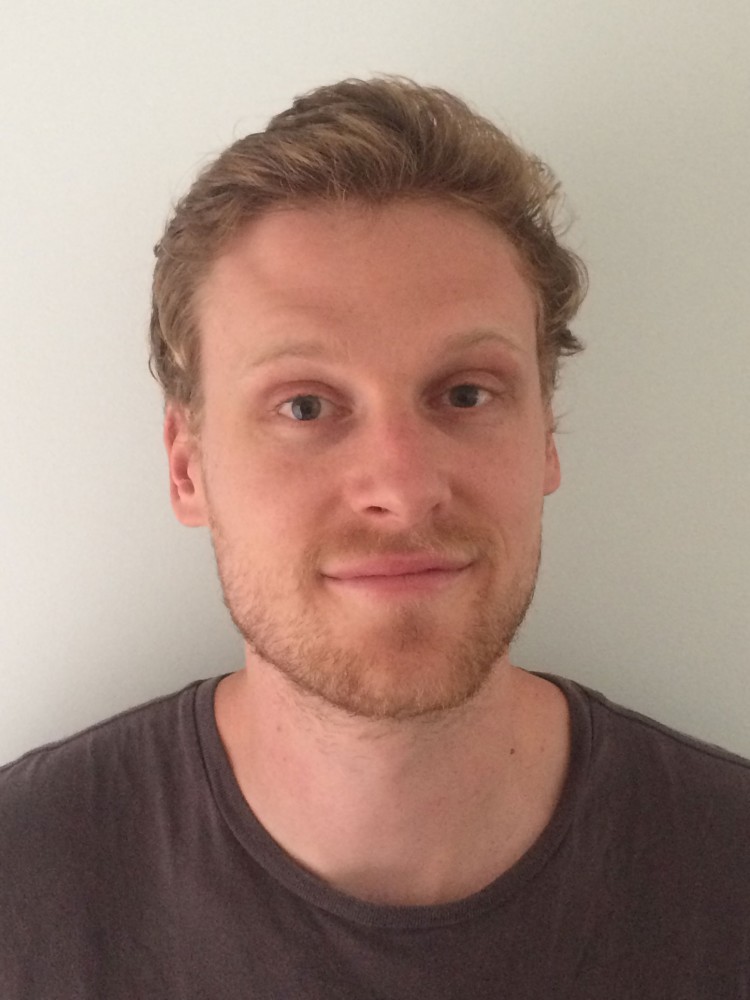 I was to be given not just one, but three of the best men's grooming products going around:
The Philips Series 5000 Multigroom All-in-One Trimmer with seven tools.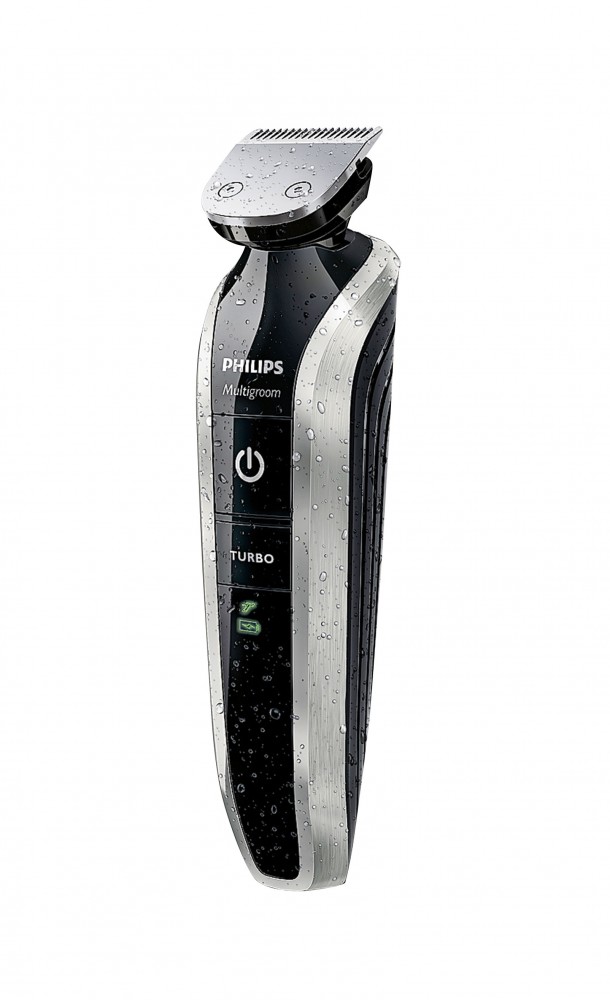 The Philips Series 7000 Beard Trimmer with integrated vacuum for less mess.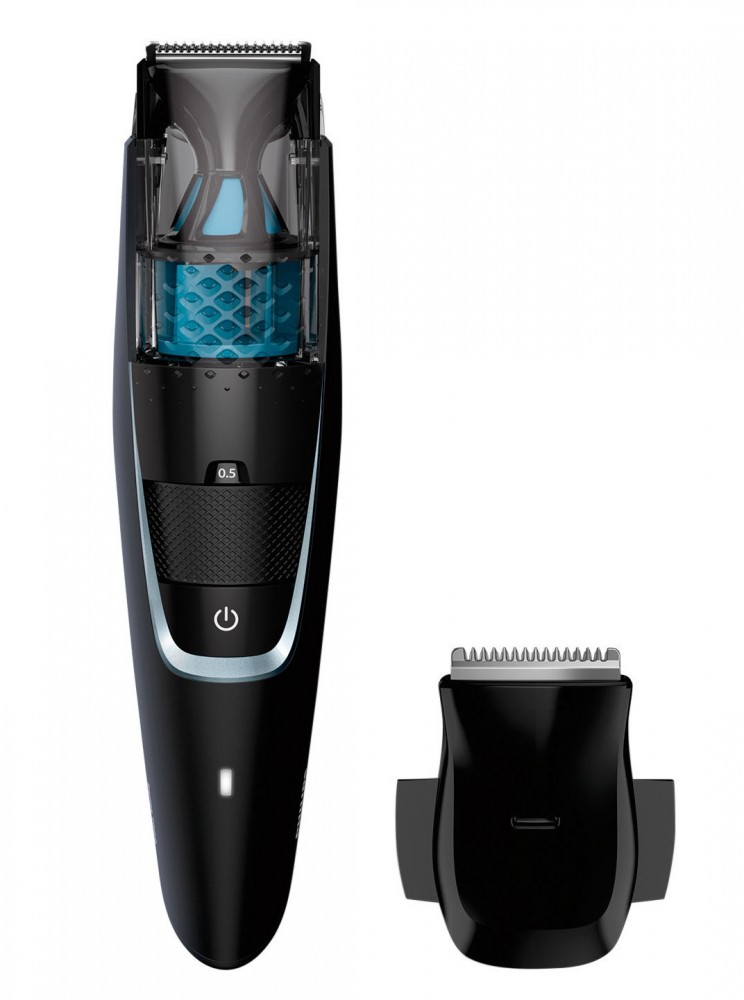 The Philips Series 7000 Wet & Dry Shaver for a smooth glide sensitive shave.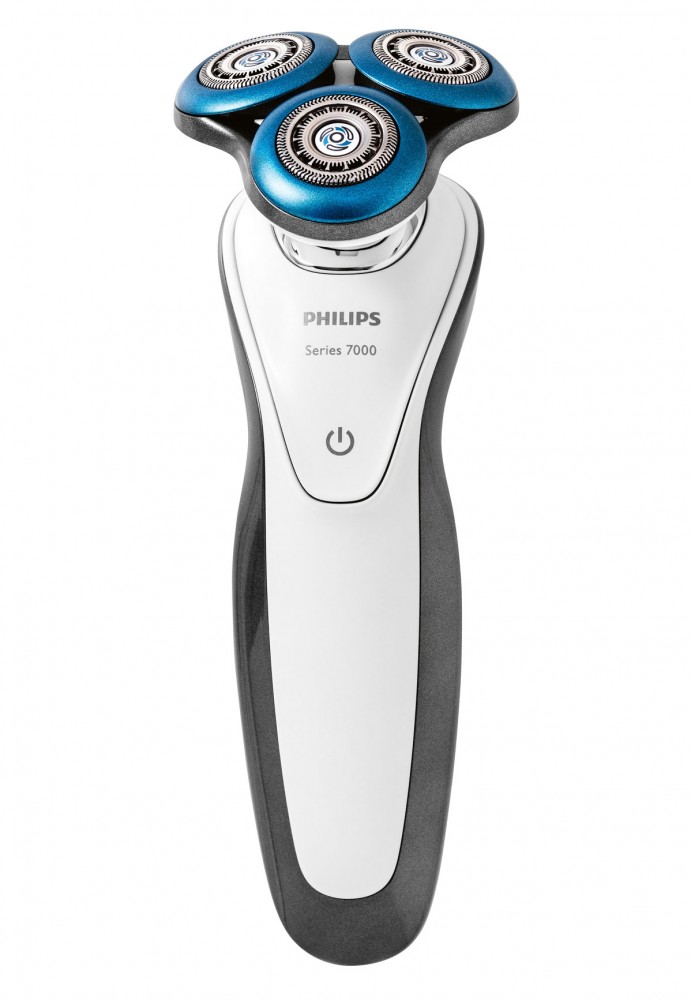 The reason for three? So I could take photos and videos for this blog of two people with far superior facial hair to my own! Apparently, my bizarre moustache alone wasn't going to cut it (I've still made sure to include photos and a video of it below, however)!
So, with an amazing selection of Philips electric shavers at my disposal, it was time to find a couple of blokes who take their facial hair very seriously.
Dave And The Philips Series 5000 Multigroom
First cab off the rank was Dave; writer, actor and proud owner of a classic short boxed beard.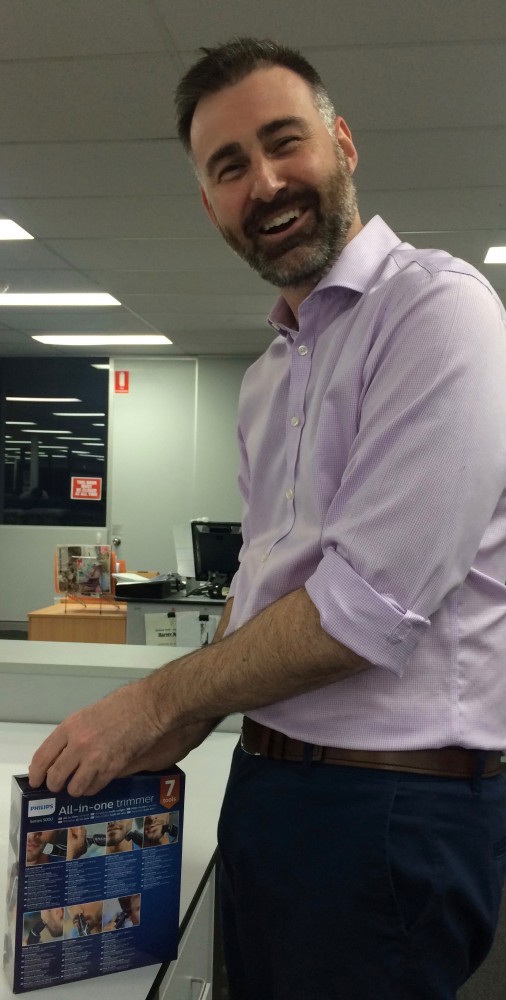 As revered as Dave's beard is, it was on the brink of becoming wild. And, as Dave told me, he had a party to attend on the weekend. He wanted his beard shaved and looking its best – never mind the fact that this was a fancy dress party where his face would be covered by a Batman mask. I guess he had plans of taking the mask off and doing the Batman/Bruce Wayne switch-a-roo at some point.
As Dave wanted a shave, it was time to introduce him to the Philips Series 5000 Multigroom All-in-One Trimmer with 7 tools – from stubble comb to hair comb to even a nose hair trimmer! Well, at least I thought I was introducing Dave to it. It turns out he already owned this exact model at home and just hadn't gotten around to using it for a few days. He already knew just how good this grooming kit was.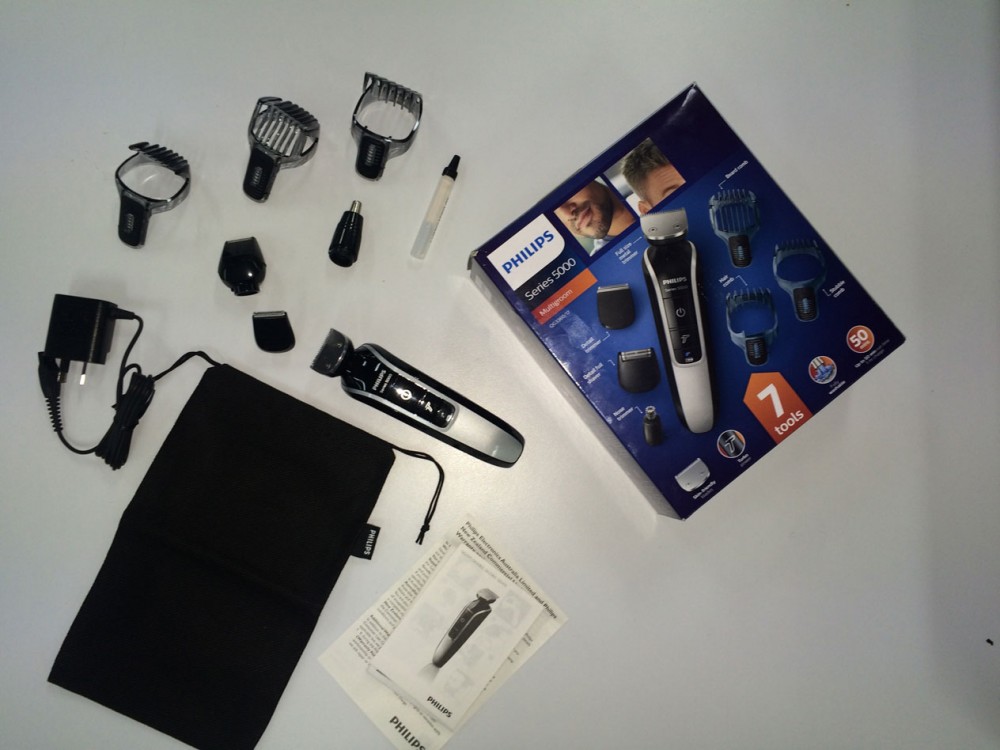 Before we get into the photos and video from Dave's experience, check out some of these highlights on offer from the Philips Series 5000 Multigroom. You can see for yourself what Dave loves about it!
1. The full size metal trimmer allows you to trim your face, neck and sideburns without a comb, in order to get clean and create sharp lines around the edges of your beard.
2. The blades are self-sharpening and made of finely ground chromium steel for lasting performance. Their rounded tips and combs ensure smooth, protected contact with your skin, ensuring a high performance, gentle trim.
3. Turbo power helps cut the longest, most dense parts of your hair by increasing the cutting speed.
4. Includes a beard comb, which features 18 adjustable lengths, from 1 – 18mm, allowing you to create an even beard, trimmed to the exact level you want.
5. Includes a stubble comb with 12 adjustable lengths, from 1 – 12mm, to create the precise stubble that suits you.
6. Includes a detail trimmer, allowing you to define sharp lines around your beard or goatee.
7. Includes a detail foil shaver that's perfect for getting rid of unwanted hair on your cheeks and chin with precision.
8. Includes a nose trimmer for easily and comfortably getting rid of pesky, unwanted nose and ear hairs.
9. Includes a hair comb with 18 adjustable lengths, between 3 – 20mm, to create a stylish haircut.
10. The advanced charging system offers 50 minutes run time with a 1-hour charge, or enough power for one full trim from a 5-minute charge.
11. Includes a convenient pouch, which holds and protects the trimmer and all attachments.
Despite there being such an impressive array of tools on offer, given Dave's previous experience with the Philips Series 5000 Multigroom, he had no hesitation in diving straight in.
Box open. Stubble comb out. 4mm setting locked in. Dave was ready to go!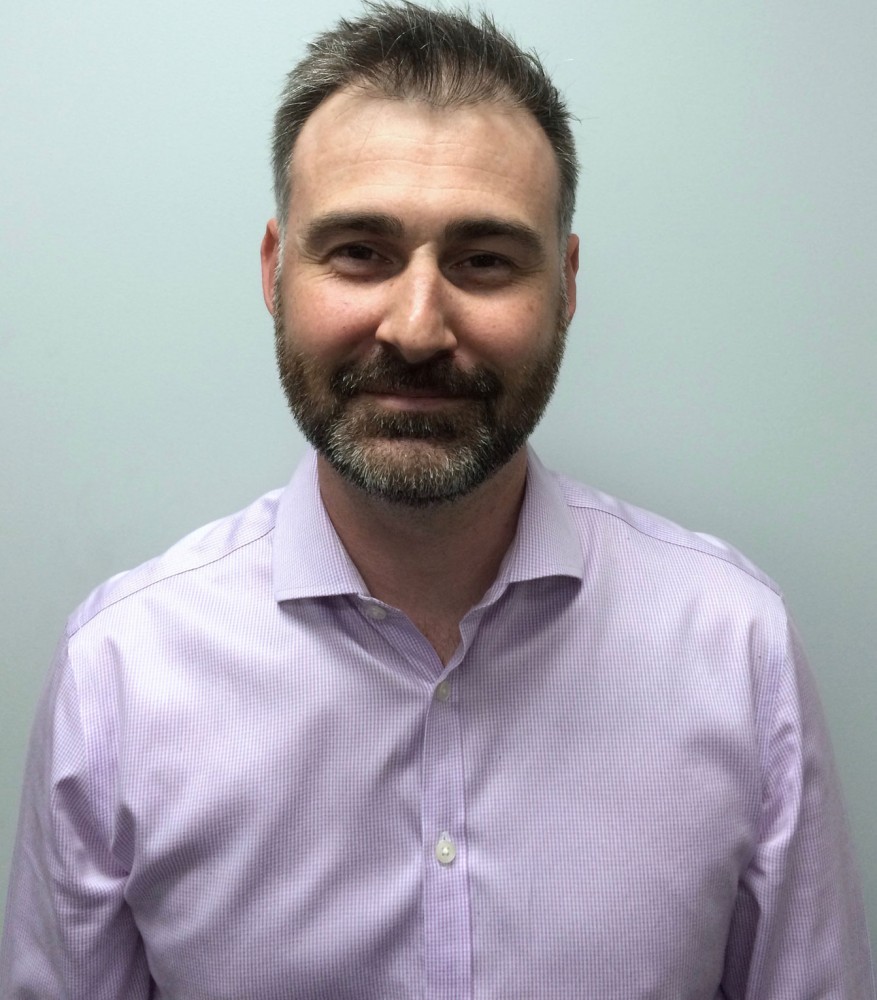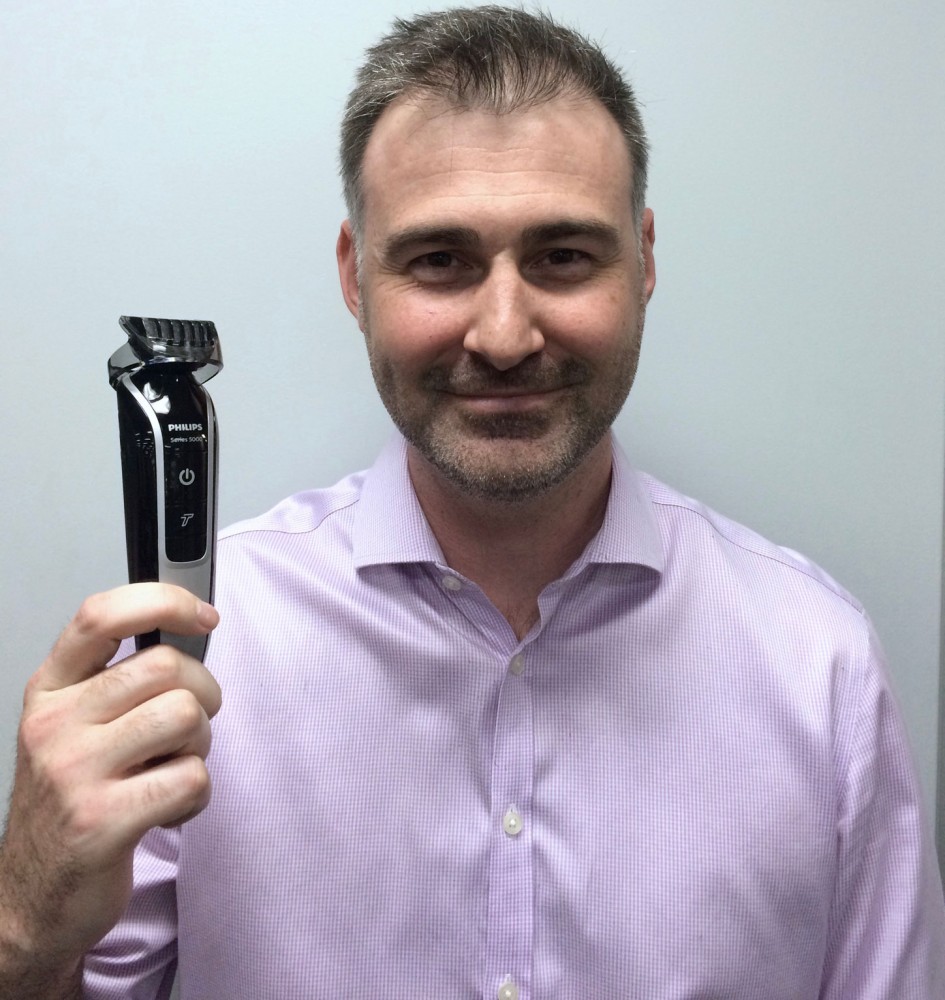 In quick procession, Dave went from out there and wild to sporting a clean and sophisticated men's style. The Philips Series 5000 Multigroom had done a bang-up job!
To watch Dave's experience, simply play the video below.
Gab And The Philips Series 7000 Beard Trimmer
Next to walk out to the crease was Gab. A newly minted father and proud goatee-grower, Gab had a real reason for wanting to get stuck into the Philips Series 7000 Beard Trimmer with integrated vacuum. It was his wedding anniversary and as much as his wife loves his awesome goatee, it seemed like Gab was starting to take the 'goat' part a bit too literally. Long and unwieldy, his wonderful wife deserved better on their anniversary dinner.
It was time for a trim. Gab didn't want to completely get rid of his goatee, rather he just wanted to give it a touch-up, making it more thin, slick and sharp.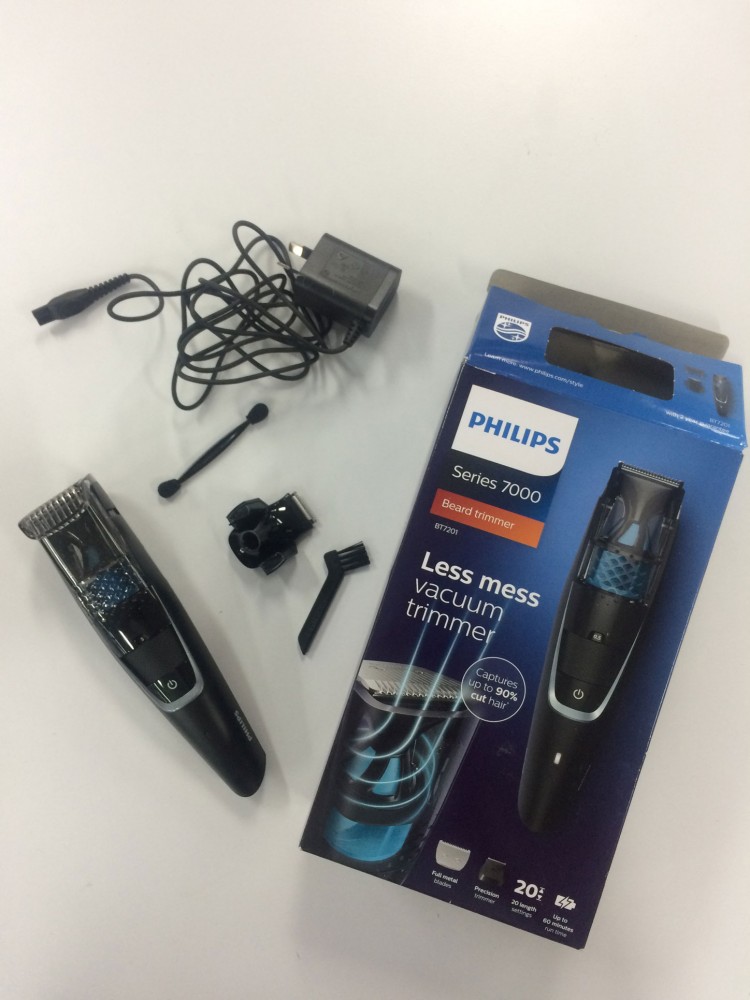 Promising a quick, easy and powerful trim, the good news for Gab was that the amazing Philips Series 7000 Beard Trimmer was certainly up to the task. Check out the below features to see why it was set to make this their best wedding anniversary yet!
1. Includes a powerful integrated vacuum that catches your hair as your shave, meaning you'll have a mess-free trim.
2. Beard and stubble comb with 20 lock-in length settings, from 0.5 – 10mm, with 0.5mm precision for your perfect length.
3. Quick and easy with an innovative lift & trim system that raises each hair, then guides it toward the double-sharpened stainless steel blades. The result of this is an even stubble or trim in just one go.
5. Features double-sharpened stainless steel blades that are made to cut through thick hair and last a very long time. The blades sharpen themselves by lightly brushing against each other as they trim.
6. Includes a precision trimmer for finishing up in hard-to-reach areas, styling up with defining details and edges, and trimming moustaches.
7. Offers 60 minutes run time after a 1-hour charge, or else you can just use it while plugged into the electricity socket. The battery indicator shows when your trimmer is charged, charging, or needs to be plugged in.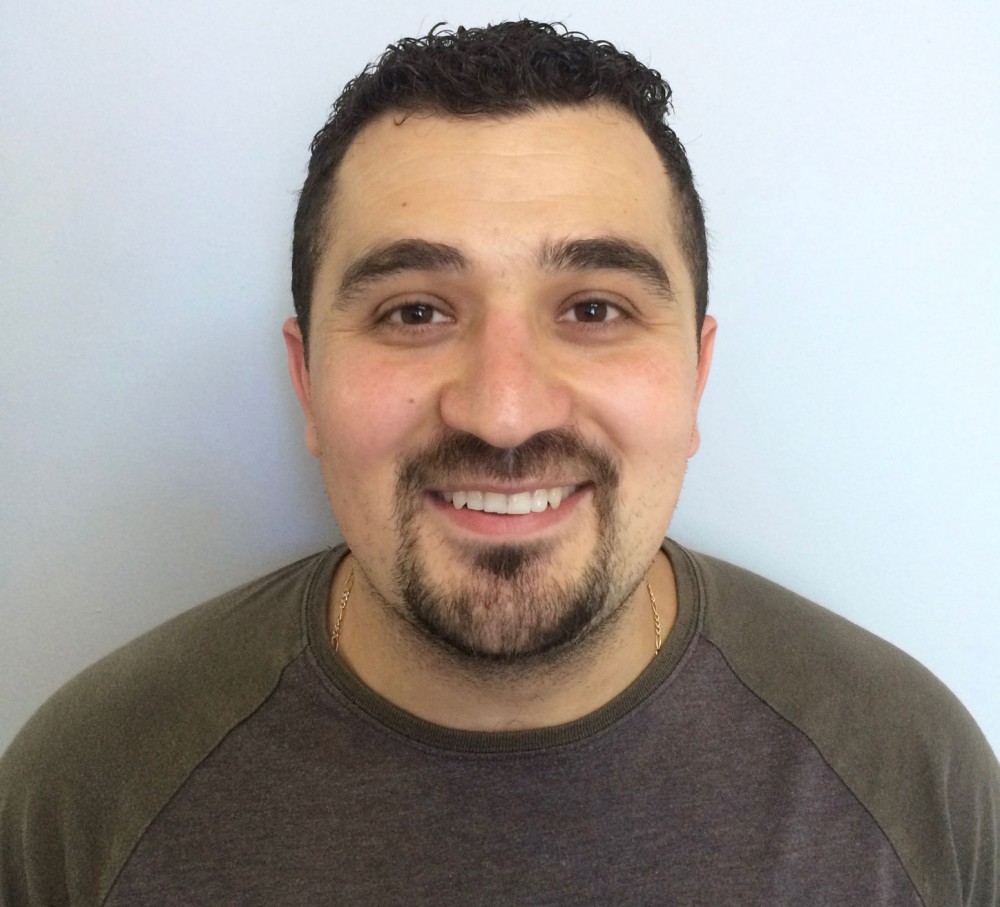 Opening the Philips Series 7000 Beard Trimmer box, Gab was like a child at Christmas time (albeit one with slightly better facial hair than Santa himself!). A big smile appeared on his face as he excitedly pulled everything out. This was a man that couldn't wait to get shaving!
Locking the beard and stubble comb into a 3mm length, Gab got to work. In no time at all, Gab was looking wedding anniversary-ready.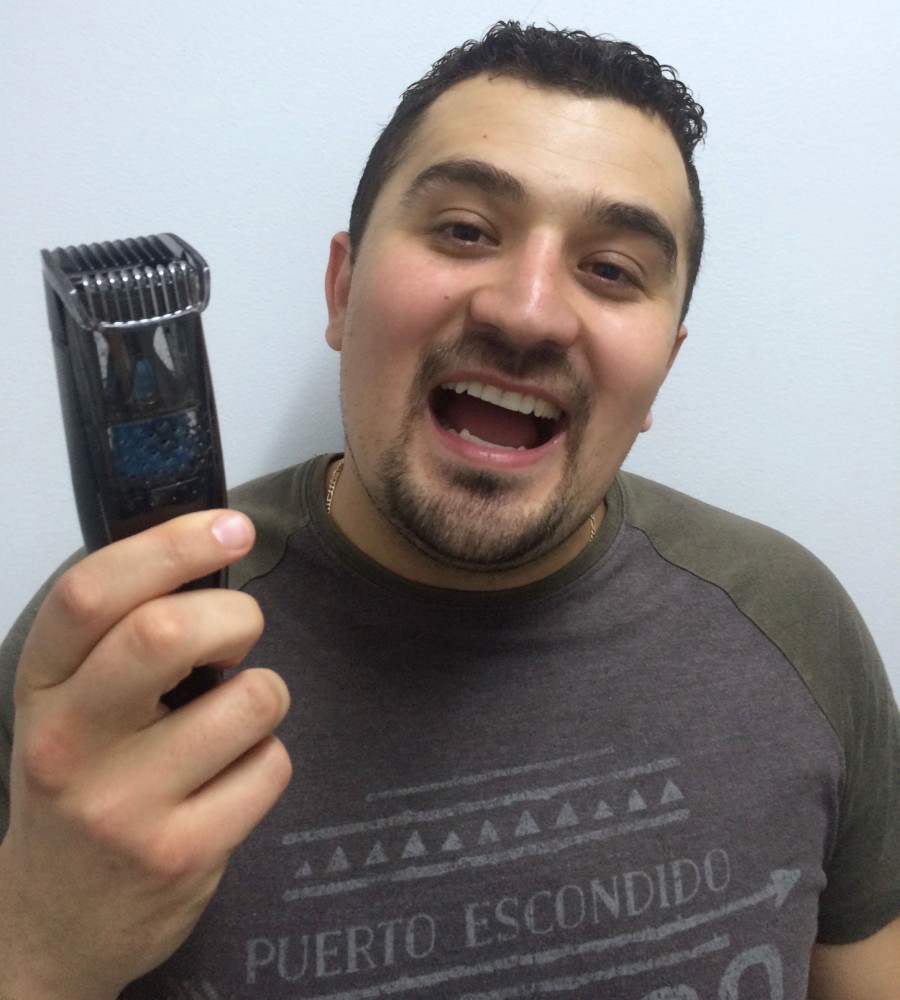 Beyond the good looks, the most amazing thing about the whole experience was the lack of mess to clean afterwards. As we all know, one of the most annoying things about shaving is the clean-up job that is usually required, with stray hair shrapnel littering the entire vicinity. The Philips Series 7000 Beard Trimmer's integrated vacuum allowed the hair to simply get captured in the shaver's easy-to-clean catchment.
Play the video below to see Gab and the beard trimmer in action!
Myself, My Moustache And My Philips Series 7000 Wet & Dry Shaver
With Dave and Gab taken care of, that just left me and my moustache maintenance.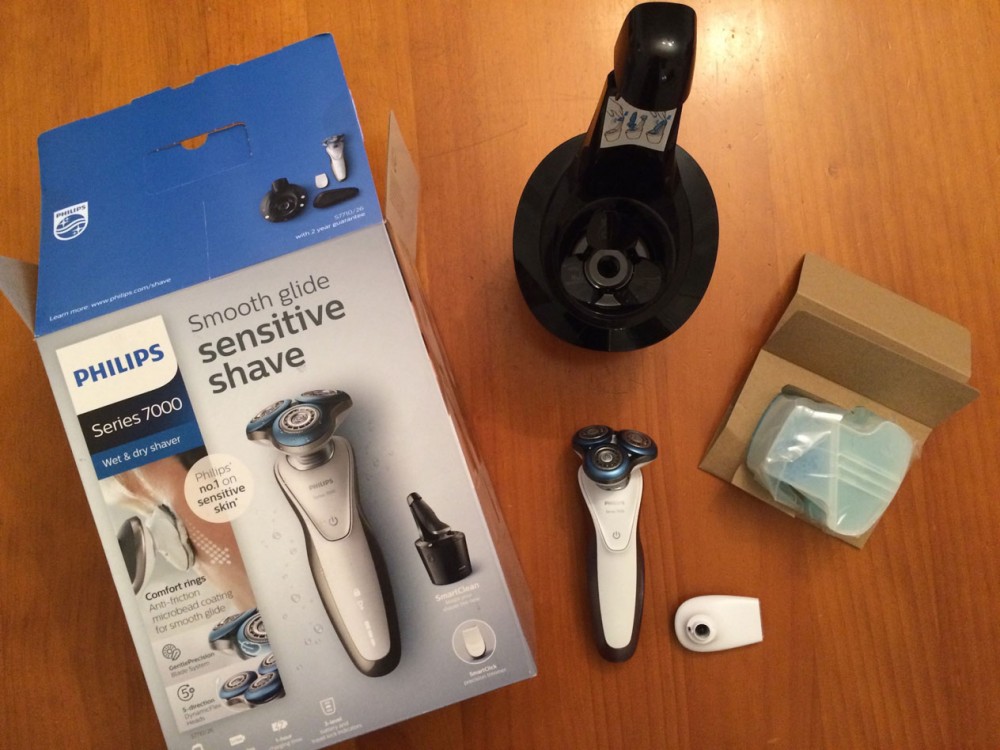 It was time to crack open the Philips Series 7000 Wet & Dry Shaver. Opening it up, I just knew that if anything could help me in my facial hair quest, this was going to be it!
Have a look at the below features, and you'll see why I was a feeling confident.
1. The comfort rings feature anti-friction microbead coating which creates a soft, low-resistance surface. The shaver is able to glide effortlessly across your face without irritating your skin, while leaving it smooth.
2. The DynamicFlex heads effortlessly move in 5 directions, following every curve of your face and neck for a more comfortable shave.
3. The AquaTec Wet & Dry seal allows you to have a quick yet comfortable dry shave or to have a wet shave, with gel, foam or even water under the shower.
4. The specially-designed blade system protects skin while cutting extremely close on long, short and flat-lying hairs.
5. The dual-blade Super Lift & Cut action system protects skin while cutting extremely close on long, short and flat-lying hairs. The slots are engineered to position each hair at its ideal cutting point, so as to carefully cut without damaging skin. The first blade raises each hair while the second blade comfortably cuts below skin level, for really smooth results.
6. Includes an intuitive display that shows battery indicator, replacement head indicator and travel lock indicator.
7. 50 minutes of cordless shaving with a 1-hour charge, or enough power for one full shave with a quick charge.
8. Features a click-on trimmer for perfect moustache and sideburn trimming.
9. With the touch of a button, the SmartClean function lubricates and charges your shaver, so it'll perform at its best every day.
Turning on the Philips Series 7000 Wet & Dry Shaver, I began to put my moustache plan into motion. I first used the included click-on trimmer to trim down my beard and sideburn hair. It did a fantastic job – so quick and thorough! I realised however that for my moustache to truly stand out, I needed to go completely clean-shaven (besides the mo' itself, of course!)
Therefore, off went the trimmer and back on went the Super Lift & Cut action dual-blades. The DynamicFlex heads with anti-friction rings did indeed mean that the shaver effortlessly moved across my face. My skin didn't feel even a hint of irritation as the electric shaver glided over it. In no time at all my face was fresh and smooth – save for the untouched moustache. The Philips Series 7000 Wet & Dry shaver had truly excelled.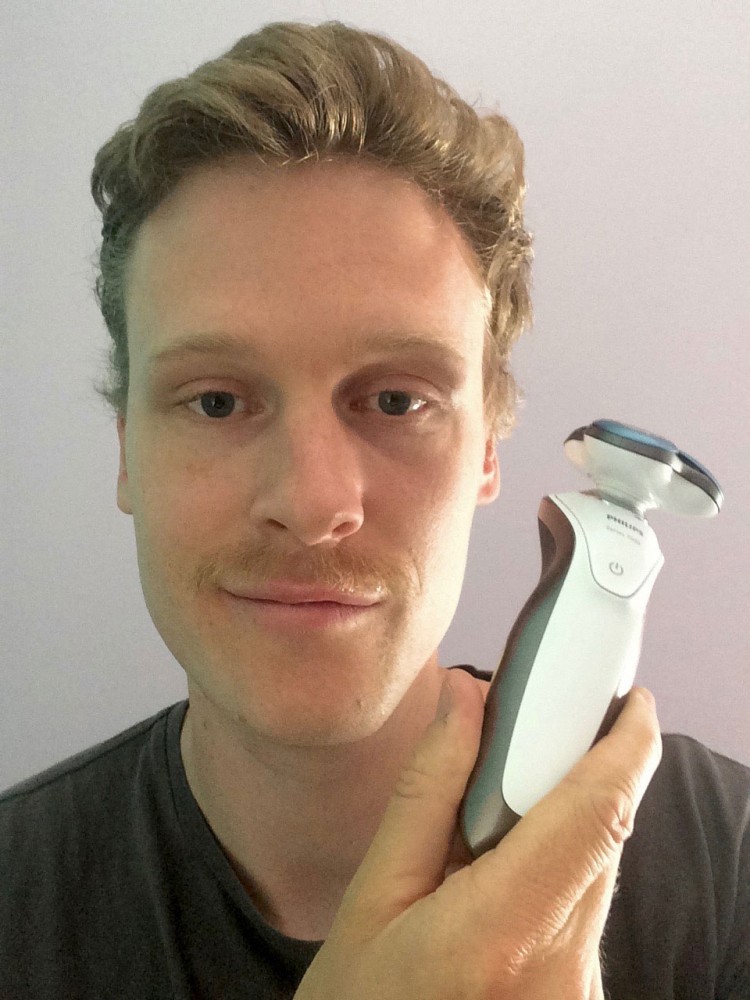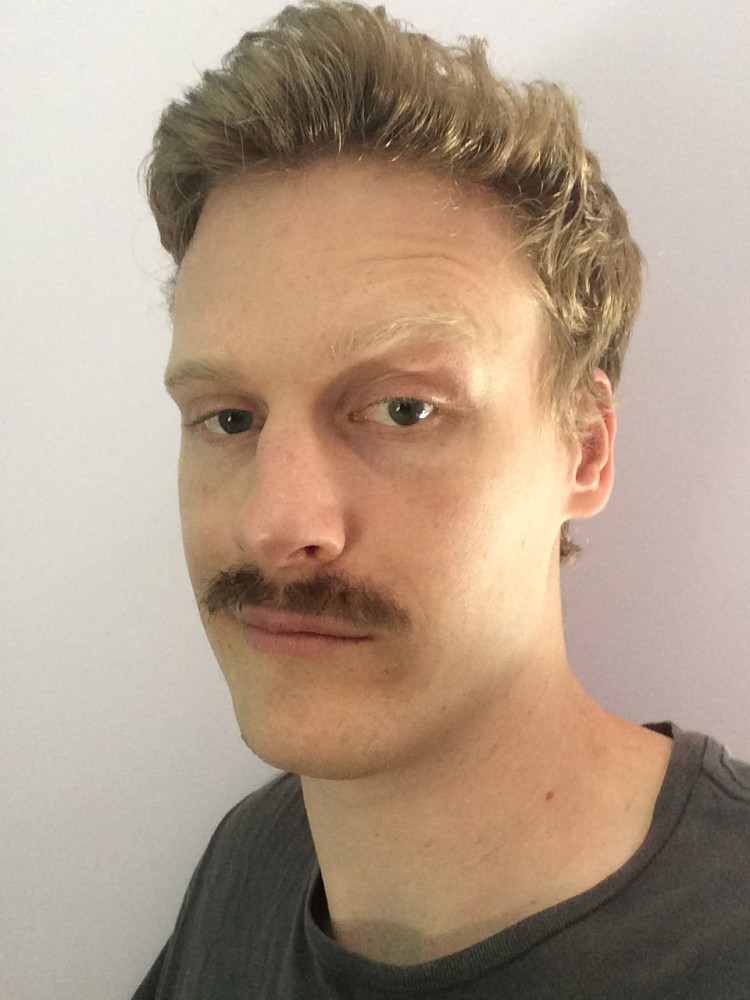 It was now time for me to commence the final stage of my moustache plan. My blonde hair meant that even though a moustache was currently sitting under my nose, no one could actually see it. To fix that, I had to rip into a bottle of toxic smelling black hair-dye, that actually may have been laying dormant since the '70s, and rub it all over my remaining facial hairs. The lengths people go to grow a mo'!
It was certainly not suave, but there actually now was a very real moustache on my face. I was a happy man. And you know the thing that made me the happiest of all? The fact that I still had my Philips Series 7000 Wet & Dry Shaver, so at any moment I could shave away the slug that had appeared on my face!
To witness the creation of the mo' for yourself, check out the video below.
If you've got plans of crafting your very own beard, goatee or mo' – or just want to invest in a really good shaver – then check out our splendid range of Philips electric shavers online or head into your local Harvey Norman store. Good luck with your facial hair dreams!