Can children use an electric toothbrush? If you have kids and want them to develop good oral health habits, read on, as Harvey Norman's Philips Sonicare For Kids electric toothbrush is for you…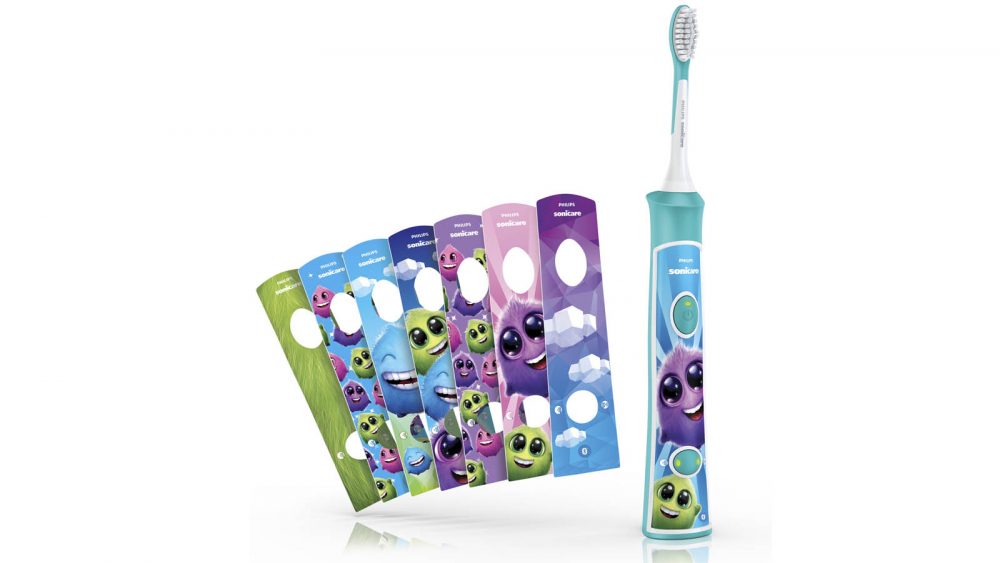 Why Haven't My Kids Brushed Their Teeth?!
Wednesday morning, 8:45 am, and the kids aren't even dressed for school. Panic sets in. I wonder how my wife does it every other day. Somehow, I convince them to get their uniforms on and the three of us head for the front door. Turning the door handle, I suddenly realise something… TEETH! We are officially late, but there's no way I'm letting them leave the house without brushing their teeth.
Light-bulb Moment
That's every Wednesday for me. The following five minutes aren't much better either. Standing guard like a Prison Officer, evaluating the amount of toothpaste applied to the brush, the time they take, and their technique as they fight me every inch of the way. Why must we go through this every time? It must be worse for Mum, she has deal with this every other day of the week.
This was the thought going through my head when I came across the Philips Sonicare For Kids Toothbrush at Harvey Norman – a toothbrush that aims to make brushing more fun and encourage kids to develop lifelong healthy brushing habits. I decided to get them one each before the day was out.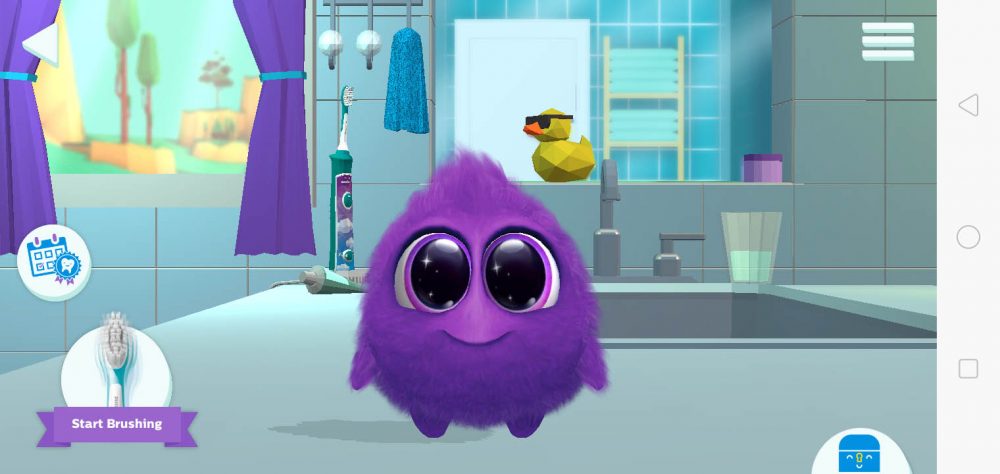 The Kids Meet the Philips Sonicare For Kids Toothbrush – And Sparkly!
Setting up the Philips Sonicare For Kids electric toothbrush was surprisingly easy. A simple process of 'plug-in and charge' for the unit, and downloading the easy-to-find Sonicare For Kids app, had everything in place to show the kids their new gadgets.
The kids were excited to find out they had an electric toothbrush each, and even more excited to decorate their toothbrush with a choice of eight fun included stickers – truly letting them make it their own.
The next step was to introduce the kids to the Philips Sonicare For Kids App – and Sparkly, the fun in-app character who encourages good lifelong brushing habits. To start, we simply connected the toothbrush to the app via Bluetooth. Next, we created a profile in the app for each child, which helps track their brushing progress as time goes on. Now, all that was left to do was to begin cleaning.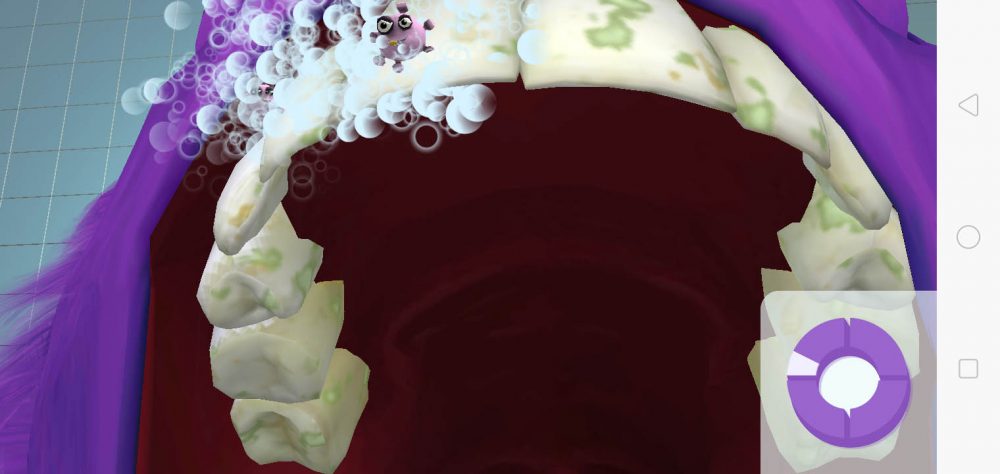 While we applied the toothpaste, Sparkly waited patiently. Once ready, we hit the Start Button and the screen changed to an in-mouth graphic (pictured), with cartoon 'furrys' on Sparkly's teeth. The challenge for the kids was to clean Sparkly's teeth by brushing their own. There was commentary too, cheering them on as they brushed. The best part of the animation was the brush head, which clearly showed where they should be brushing with each stroke. The animation cleverly sections the mouth into four quarters, ensuring all teeth receive attention, front and back, inside and out.
Another stroke of genius is the unique KidTimer, which slowly increases the brushing time over 90 days until reaching the dentist-recommended 2 minutes. This prevents the old argument about how long they take to brush their teeth! Plus, I found that with the gradual increase in time, the kids weren't overtly aware they had been brushing for longer and simply continued to do so until Sparkly said "done'.
Once the brushing session was complete, the screen returned to a happy and smiling Sparkly, showing off his pearly whites and thanking our kids for doing a great job. They also earned a couple of in-app gifts to open for Sparkly – another little challenge for them to complete.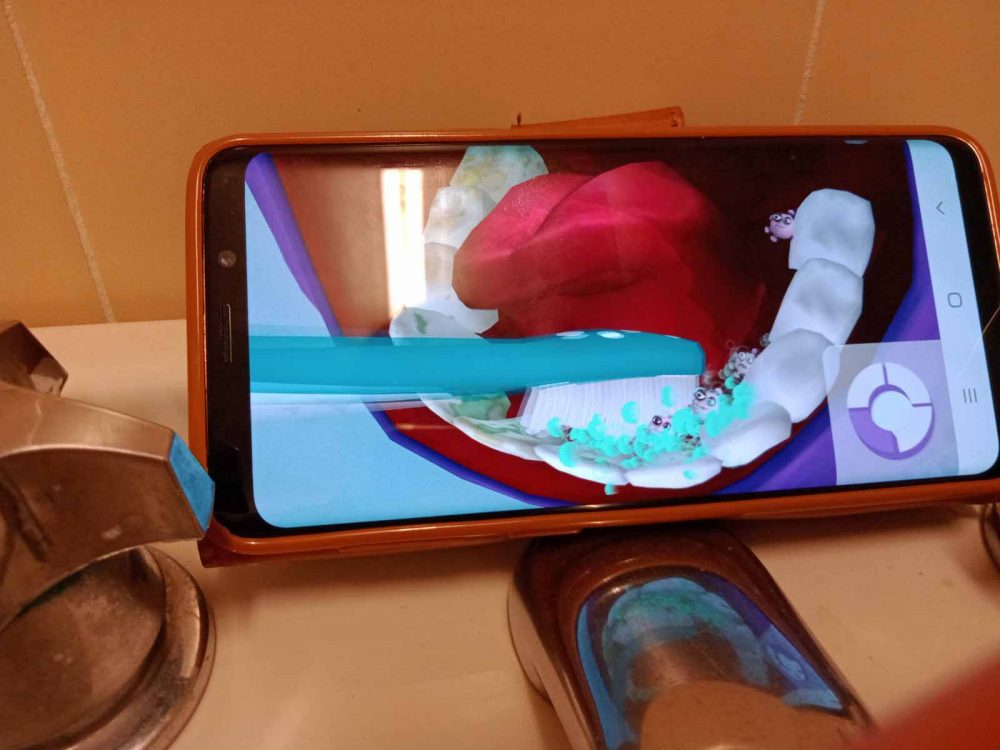 Shining Results from the Philips Sonicare For Kids Toothbrush
The following Wednesday, 8:30 am. My kids finish their breakfast and immediately take their bowls to the sink. Moments later, they're dressed and ready to go, and politely ask if they can now brush their teeth. Holding back my amazement at the request, I answer in kind. They skip to the bathroom with the family tablet, load up the Sonicare app, and lay the Sonicare For Kids Toothbrush with the stabilised hand piece on the counter to apply toothpaste. They hit the start button, giggle, and start brushing.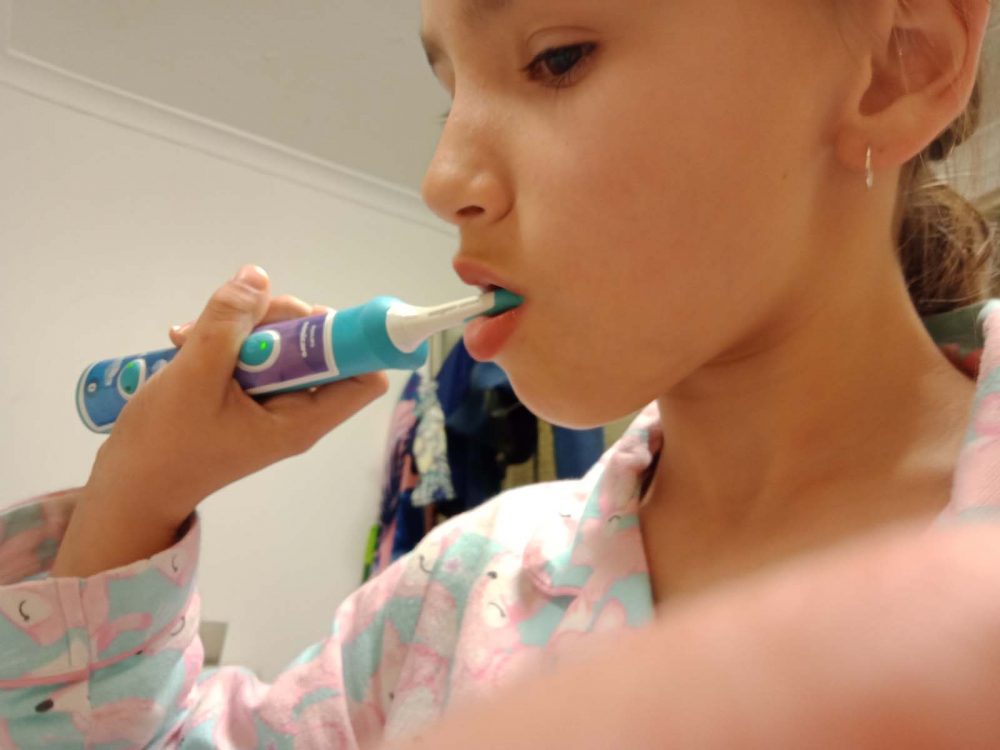 By this stage, the KidTimer in the app has dramatically increased their brushing time, without them even realising. Every tooth and in between is receiving proper attention. It really is a marvel to watch. The interactive app is getting them to do what we've tried so hard for years. It's easy to tell they're enjoying the process.
The easy-grip handle, designed for smaller hands to manoeuvre more independently, is comfortable for them. I can see them reaching all parts of their teeth and gums, otherwise missed with a regular toothbrush.
When the timer to finish brushing sounds, it appears bittersweet. They almost look disappointed it's over – well, except for their beaming sense of accomplishment. They tap the screen to open Sparkly's presents, log out of the app, smile and leave the bathroom happy.
I'm confident that with continued use of the Philips Sonicare For Kids toothbrush, my kids will ensure good oral habits in the years to come. I couldn't be happier with my purchase – especially now that that kids are smiling all the way to the sink!
Where Can I Buy the Philips Sonicare for Kids Electric Toothbrush?
Can children use an electric toothbrush? You bet they can, and enjoy it too! If you want to get your young ones the Philips Sonicare For Kids Electric Toothbrush, shop online or head into your nearest Harvey Norman store where our friendly, expert staff can help with all your queries.
Philips Sonicare For Kids Electric Toothbrush
More Product Reviews
If you'd like to see what other products we've been reviewing lately, then simply click here.