Once upon a time, there was only one way to achieve perfectly styled hair: a visit to the hair salon.
These days? Ain't nobody got time for dat!
Hair dryers, straighteners and curlers have all become a part of our daily hair styling routine. They make life so much easier when it comes to taming the mane or getting glammed up for a special occasion.
Whether I want tight ringlets, pin-straight hair, wavy locks or loose curls, there's a hair styling tool for the job. And while there was a time I trusted these tools to simply get the job done, my expectations have changed. With new and improved hair styling devices packed with innovative technologies emerging on the market, I can achieve professional, salon-quality results at home!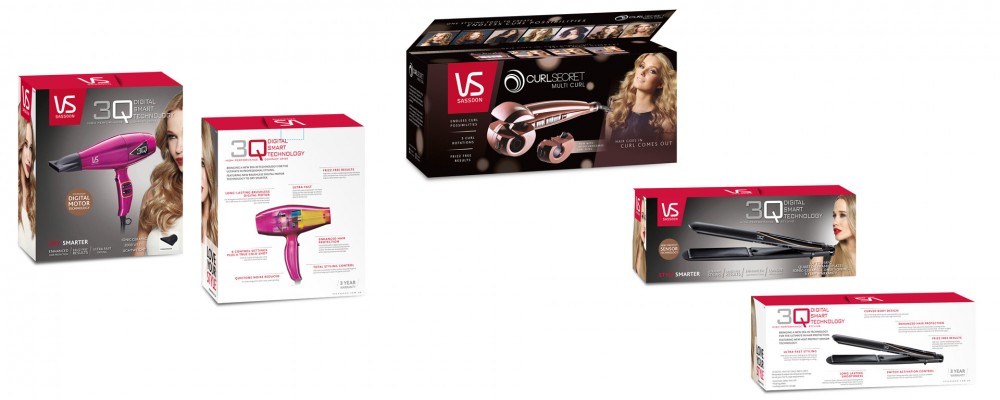 When Harvey Norman produced three new VS Sassoon hair styling tools to be tried and tested, I was super keen to get my hands on them and discover how these top-of-the-line hair styling products perform.
I found myself a handful of eager guinea pigs around the office and distributed the three VS Sassoon hair styling tools for them to road-test at home. Read on to view their 'before' and 'after' shots, and find out the results.
Straight Down to Business

First to be put under the limelight is the VS Sassoon 3Q Digital Hair Straightener. This bad boy was put to the test by Marianne, Chloe and Claudia – three lovely ladies with three very different sets of locks. They came back with raving reviews, so let's find out what all the fuss is about.
The VS Sassoon 3Q Digital Hair Straightener is set to impress with its customisation settings. You can choose from 12 digital heat settings to suit your hair and style requirements, and in Heat Protect Sensor mode, the temperature of the straightener is automatically adjusted to suit the characteristics of your hair and protect it from excessive heat exposure. To top off this clever and much-appreciated technology, the Switch Activation Control locks the temperature settings after a few seconds to ensure consistent results. Now that's smart styling.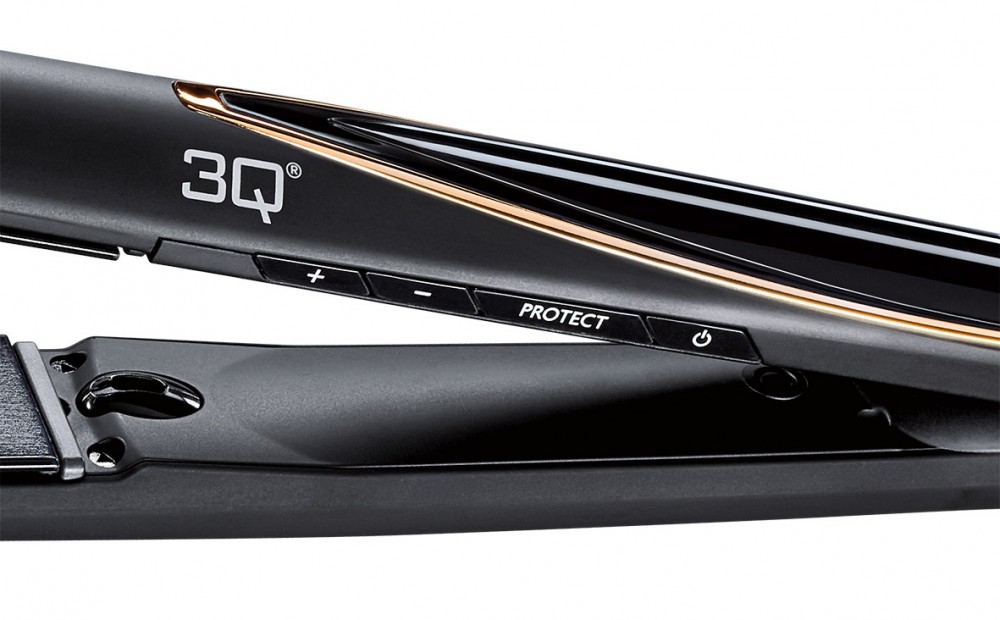 Other cool features:
• The curved body design allows you to create soft curls and waves with a high-shine finish.
• Super ionic conditioning technology gets rid of static and tames frizz with every pass for a smooth, glossy finish.
• Quartz Ceramic Plates glide effortlessly across the hair for quick, luxurious styling and longer-lasting results.
The Verdict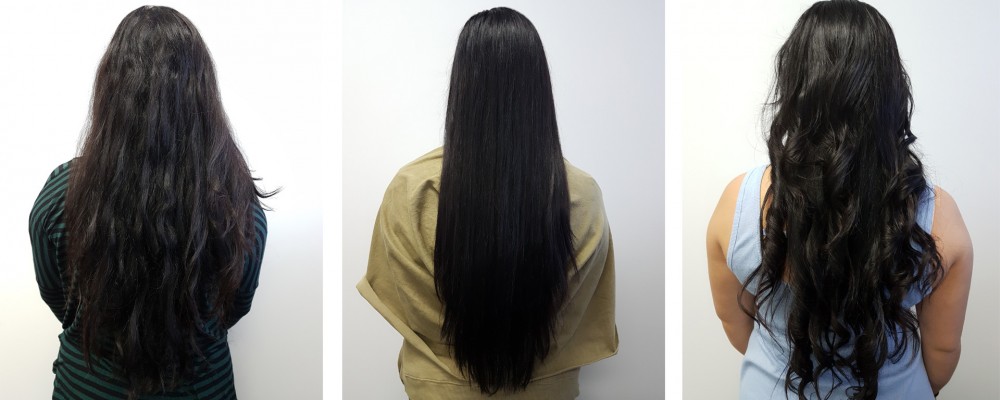 Marianne was so impressed with the straightening results, she went in for round 2 and curled her hair with the straightener. She said both experiences were a breeze.
"I was impressed with how quickly it heated up, and how smooth and light it felt against my hair. Some straighteners tug on my hair and pull it out, but that didn't happen with this straightener. It was very easy to style my hair with and did a great job! It took under 10 minutes each and my hair wasn't affected by the humid weather outside!"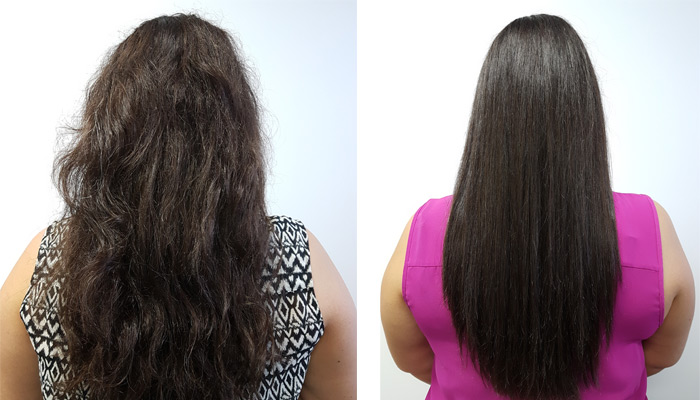 Claudia was very satisfied with the sleek finish of her hair and the long-lasting results.
"My hair was left feeling very smooth and silky. The frizz was gone and it didn't bounce back! The results lasted longer than usual – it didn't frizz up like it normally does within 24 hours."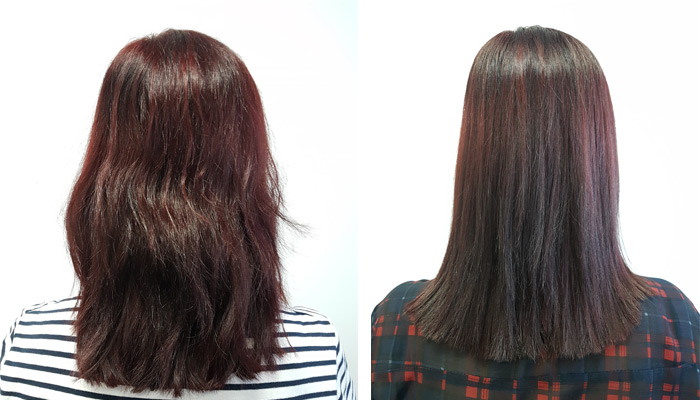 She was very happy with the results, giving the straightener a 5 star review.
"It straightened my hair in no time at all and left it looking silky smooth and straight! There was zero drag or pull on my hair, and no unpleasant burning smell. I am seriously considering buying this product. It did an amazing job in a short amount of time and my current straightener is about six years old, so it's high time I upgraded!"
Secret's Out!
Hair goes in, curl comes out. That's the secret of the VS Sassoon Curl Secret Multi Curl. All were intrigued to learn how this revolutionary styler with a mysterious curl chamber worked. Amie and Olivia took it for a spin and returned with stunning results and a bounce not only in their hair but in their step.
Boasting a stylish, dusty pink finish, the VS Sassoon Curl Secret Multi Curl is a unique curling tool that is designed to deliver salon-quality curls at home. In the box, you'll find two interchangeable curl heads: one with a 25mm barrel for thin or tight curls, and one with a 35mm barrel for thick or loose curls. Imagine the possibilities – you could create Hollywood waves, a textured bun, pin-up curls, even beach waves! The automatic curling system gently draws in the hair and adjusts the temperature and timer settings according to the barrel size in use to reveal the perfect curl. Hair goes in, curl comes out – it really is that simple! Quick, effortless and salon-style curls any day of the week? Yes, please!
Other cool features:
• The Ceramic Curl Chamber protects the hair while it curls for silky, shiny results
• Choose from 3 curl rotations: left, right or alternate rotation.
• Ionic Technology conditions the hair for a frizz-free finish.
Sight and Sound Indicators make perfect results fool-proof.
The Verdict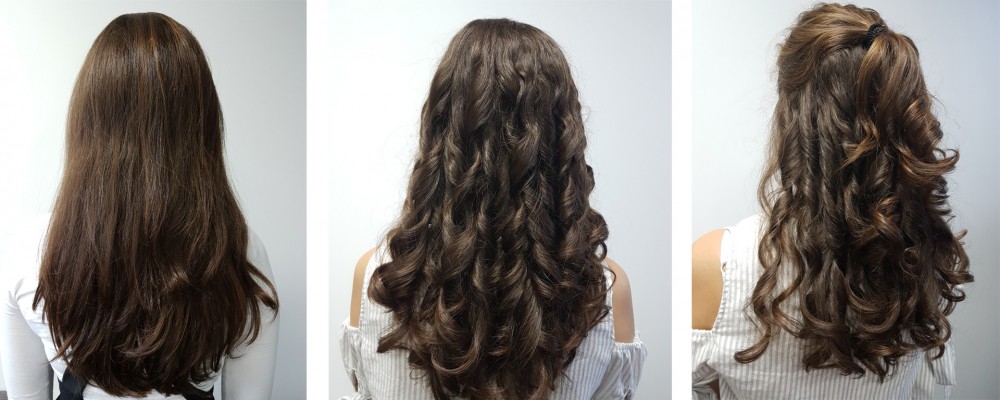 Olivia's hair is 'thick, curly and unruly.' For optimum results, she blow-dried her hair before using the VS Sassoon Curl Secret Multi Curl and said she had an excellent experience.
"The curler does the job for you – you just watch it work its magic! So easy and practical to use and my hair is B.E.A.Utiful. I'm a real klutz, so I always manage to burn myself when I use my curling wand, even with heat protection gloves on! The curler remained cool on the outside, so I wasn't afraid of burning myself. All-round convenience, perfect curls."
Amie was very happy with her hair's transformation from 'dead straight and limp' to 'bouncy, voluminous and textured.'
Watch the video below to see Amie's transformation using the VS Sassoon Curl Secret Multi Curl.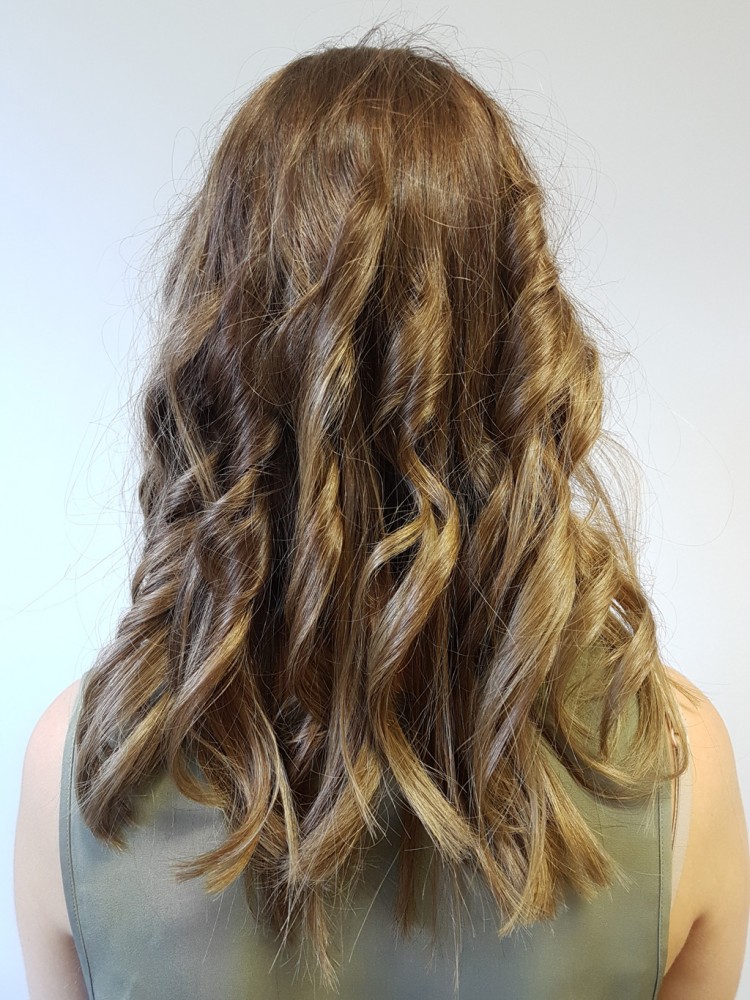 Blown Away
The last hair styling tool to take to the stage is the VS Sassoon 3Q Compact Digital Hair Dryer, and what an entrance it makes with its stylish exterior and bright fuchsia body. Crystal and Anne tried and tested the hair dryer with glowing results.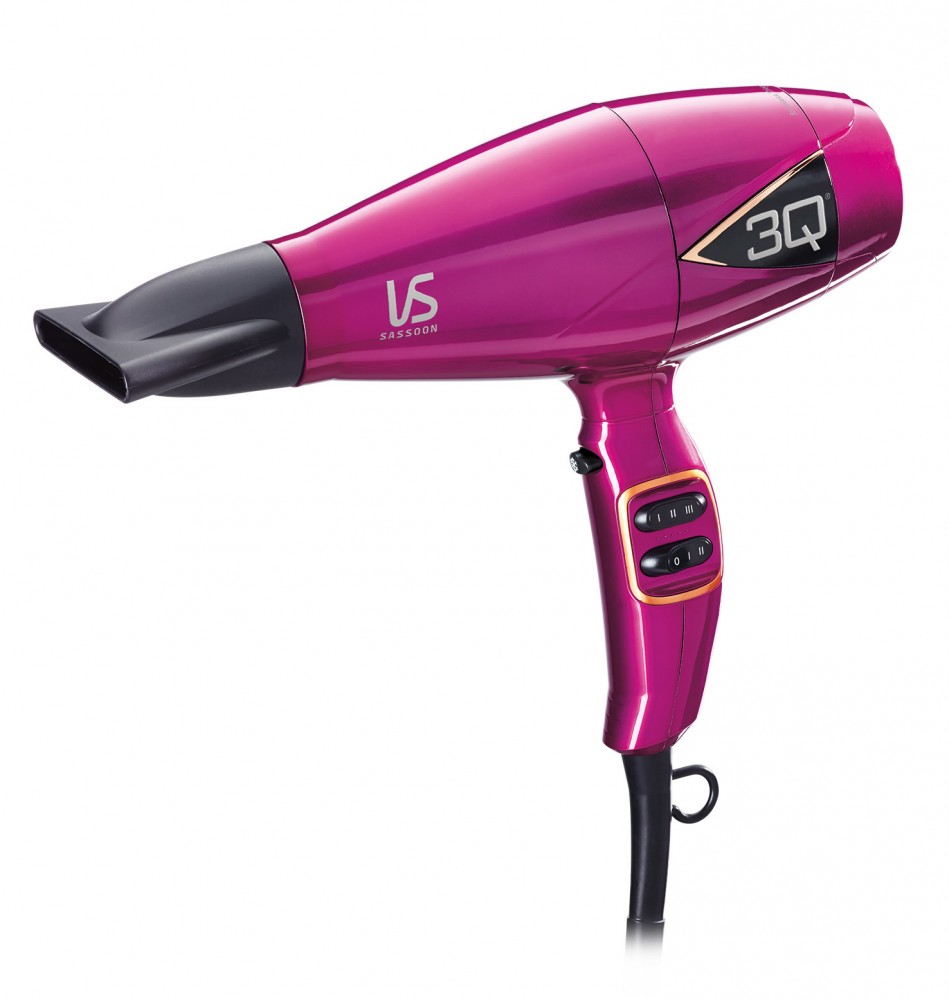 The highlight of this essential hair styling tool is its breakthrough brushless digital motor technology that dries your hair 70% faster than standard DC motor dryers, and delivers more consistent, controlled and powerful airflow. This innovative technology reduces drying time and generates fewer hot spots to maintain the health of your hair.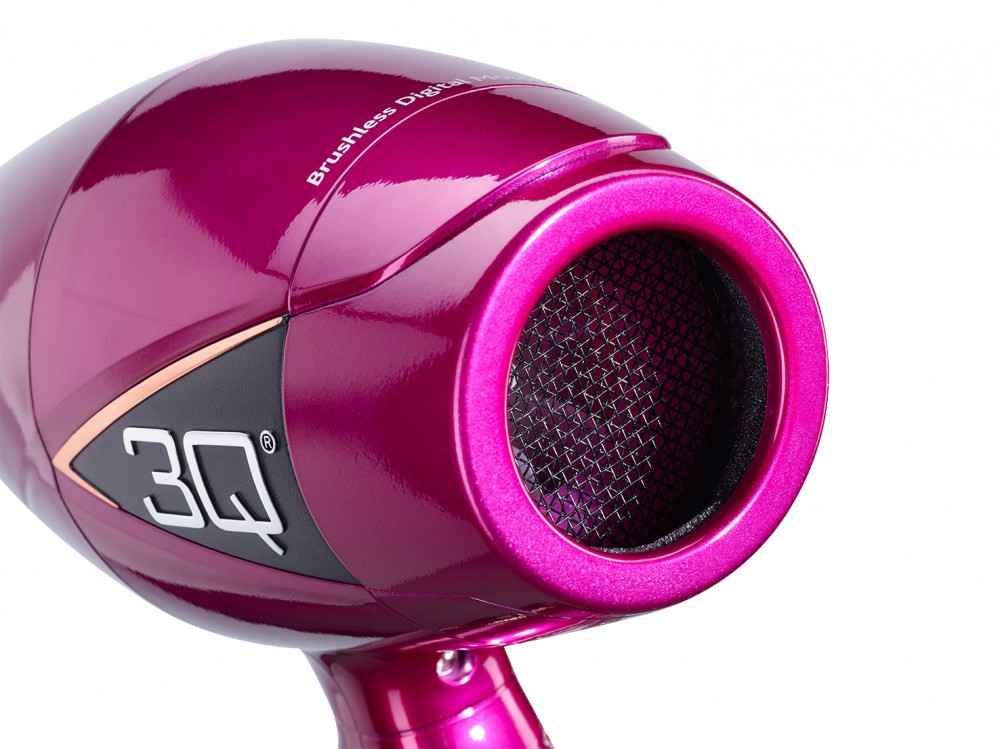 Plus, it features high Ionic-ceramic conditioning technology designed to eliminate static and tame frizz while boosting the shine of your hair.
Other cool features:
• Ultra-fast airflow reduces drying time and minimises heat damage to enhance the natural shine of your hair.
• It provides up to 3000 hours of motor life versus 500 hours for a standard AC motor hair dryer.
• It has a specially designed air intake system called Quietone Noise Reduction for quieter operation.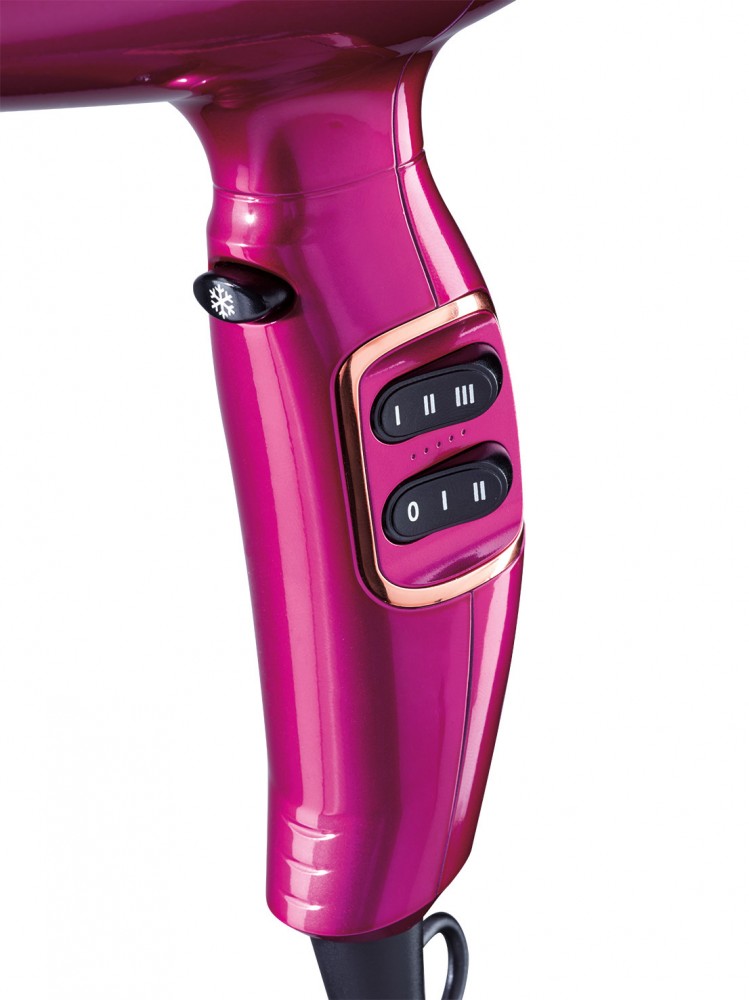 The Verdict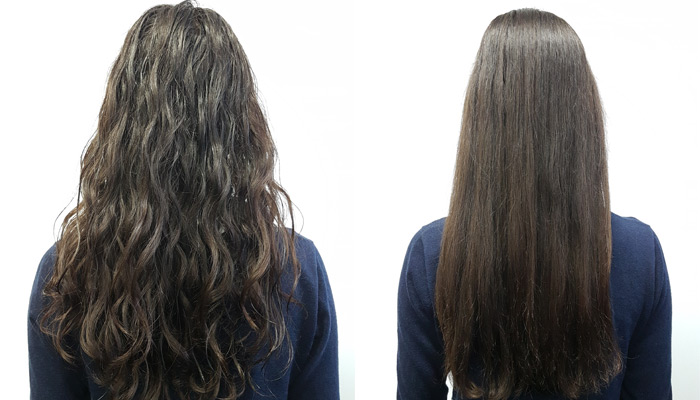 What was her favourite thing about VS Sassoon 3Q Compact Digital Hair Dryer?
"It dried my hair quickly, exposing it to heat for a shorter duration. The heat felt evenly distributed and without noticeable hotspots, so no burns to my hair or scalp. It was surprisingly quiet – much quieter than my dryer at home – and it started raining shortly afterwards, so the air was super humid but my hair was still sleek and smooth. That never happens." Hashtag: winning.
"There were so many compliments from people around the office – I'm genuinely considering getting one for myself." Get it, girl!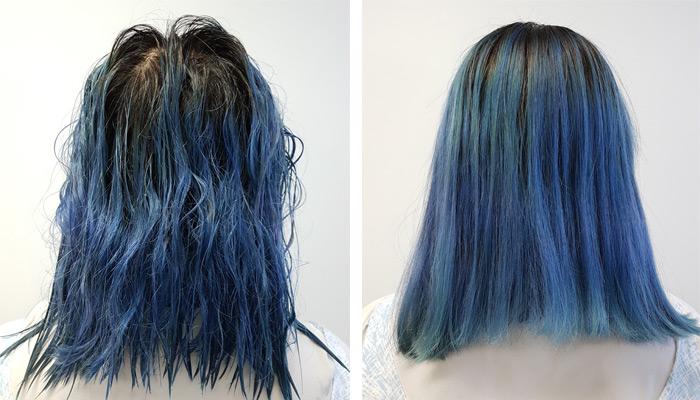 She was most impressed with the lightweight design of the dryer, pointing out it could be operated easily with one hand while holding a brush in the other.
She says, "I'm happy with the overall results as it dried my hair quickly. Definitely no heat damage here thanks to low but consistent and controlled heat distribution. My hair is very smooth, not frizzy and doesn't feel like hay – meaning no heat damage. Yay!"
Needless to say, there's a new standard for the modern-day hair styling kit and the three VS Sassoon hair styling tools that we tried and tested made the cut with flying colours. All the girls were impressed with the performance and results of the hair straightener, curler and dryer. Now it's your turn to get the salon treatment at home.
Whether you're after voluminous curls, luscious waves or pin-straight hair, you'll find the hair styling tool of your dreams at Harvey Norman. Visit your local store or shop online to find the perfect tools for your hair styling kit!