Ding ding ding! This is your wake-up call.
Clash the symbols. Bang the drums.
Or, to put it simply, switch on your hair dryer.
Late at night (while everyone else is enjoying a healthy REM cycle) is the hair-drying time of choice for a lot of people. The planets must be aligned with the moon, or something. Regardless of whether it's past midnight, they'll insist on washing and drying their hair before crawling into bed. Perhaps they think perfect hair is governed by Jupiter's exact location.
I don't know. I don't get it.
Of course, the roaring of the hair dryer ensures the whole house knows that it's bedtime.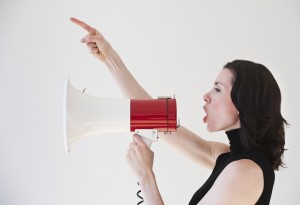 I, on the other hand, am an early bird. There's nothing like a pre-dawn shower to invigorate the soul. And this is when I tame my tresses. Sorry, night owls, but bypassing the dryer and letting you sleep soundly would equal a day of cruising the concourse with a head of fluffy frizziness – and that ain't no fun for nobody.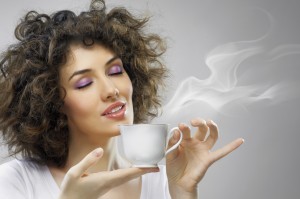 So, block your ears and make a wish that a quiet dryer is invented one day.
Oh… What's that? One has been invented?
Hello, 'QuietPro™'. This darling dryer from Revlon has an innovative design that makes it 50% quieter than the average sound levels of leading hair dryers. Excuse me? I didn't quite catch that. It's 50% quieter? Oh, stop it.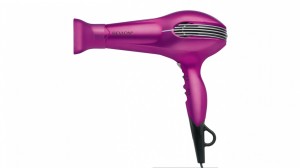 The revolutionary design features a vertical mounted fan for ultra quiet performance, and a unique 'U-shape' end cap which increases airflow, meaning you get sensational style in half the time – and no one will hear it happening.
Keep one in your gym bag; powering up the 'QuietPro™' after Pilates no longer requires a roaring 'I'm hair-drying!!' announcement throughout the rest of the gym. Or, pop one in your travel case and enjoy a guilt-free pre-dawn hair-dry before your 5am flight to Fiji.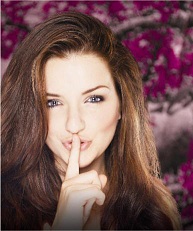 The dryer's ionic conditioning technology actively reduces frizz, too. What more could we ask for?
Late-night lovelies, unite! Sunrise stunners, celebrate! Drying your hair no longer means waking up the whole house.
• For some hair styling inspiration, click here.
• Take a stroll through Harvey Norman's Hair & Body Care category.