Winter has arrived with a freezing flourish. It's starting to rain more; warm, sunny days are quickly fading from memory.
You know what that means?
Thick scarves – yay! Woolly cardigans – woohoo!
Hello, Ugg boots, my fuzzy friends.
When we're bundled up in all our winter glory (long pants, knitted hats, warm jackets), there's one thing that remains visible. Our smile.
In fact, you could argue that it becomes even more visible, like a shining beacon within a wardrobe of woolly wonders.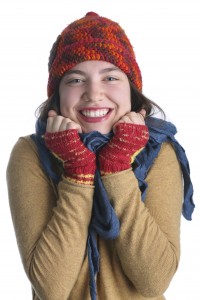 Do you have a teeth-brushing routine? Is it the same routine you've had for many years?
Maybe it's time to explore some new options. And there are lots of options these days.
Have you graduated to an electric toothbrush yet? Well, speaking as someone who had a regular toothbrush for over twenty-three years before switching to an electric one, I'm officially an electric toothbrush advocate.
Now, when I occasionally use a manual toothbrush, I'm amazed at how comparatively inefficient it is.
The first time you use an electric one, you'll discover that it's a new experience. It feels a bit like a trip to the dentist (minus the fear and bright lights). The incredible freshness you're left with afterwards is enough to ensure you'll never go back to manual.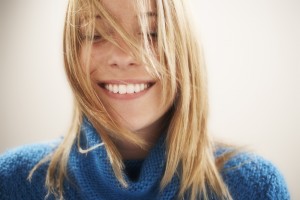 Hopefully you brush your teeth every day. (If not, I shake my head at you. Your dentist is appalled.) But how thoroughly do you really brush them?
If you're not using a top-quality electric toothbrush, the answer is: not very thoroughly.
Each morning, we're super busy – a swipe of mascara, a dab of lip gloss and a quick wave of the toothbrush as we're rushing out the door in search of the nearest coffee shop.
At night, we're exhausted, flopping into bed like zombies. Our teeth get another haphazard flick of the toothbrush, right?
Oral-B's electric Triumph 5000 (far below, left) makes sure your teeth get the attention they deserve. It includes a motivational timer which lets you know how long you've spent on the task, meaning you don't need to clock-watch and wonder if you've brushed for long enough.
If you're a real stickler for a traditional-style toothbrush head, you can get an electric one such as the FlexCare+ from Philips (far below, right). It feels like a regular brush in your mouth while providing the amazingly-thorough clean of an electric. It includes five different brushing modes (such as 'sensitive' and 'gum care') so you can personalise your technique, and the charging dock features a UV sanitiser which refreshes the brush head after each use, ensuring it's clean right down to the bristles.
Do you floss regularly, too? If the answer is no, that's probably because you view flossing as a chore akin to doing the dishes (in other words, you happily push it to the bottom of the to-do list and ignore the tiny voice in your head that whispers 'Shame on you').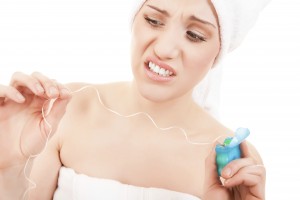 Well, I hate to break it to you, but you really need to make flossing a top priority. Brushing without flossing is like showering without soap. Or, like shaving without exfoliating. Or, like wearing sneakers without socks. (Ew.)
If you don't floss regularly, the tight spaces between your teeth and below the gumline (which toothbrush bristles simply can't access) aren't receiving proper attention.
If you're a fair-weather flosser, give the Waterpik a try (below, top image). I did, and trust me, it was an experience. Anything but boring. You might discover that flossing can actually be relatively enjoyable with this innovative product. Read about my wild and wonderful Waterpik adventure here.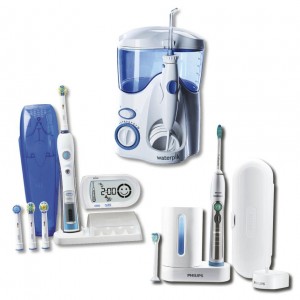 So, dust off the woolly scarves and cosy jumpers. Snuggling on the couch with a margarita pizza and a hot chocolate will soon be your Saturday night of choice. Ensure your smile is a stunner with Harvey Norman's range of oral care technology.
• Flossers