We recently noticed that our blogger Ben had begun to let himself go. An out-of-control hairdo, dry and coarse beard, wayward nose hairs. He was a mess and desperately needed a makeover. In order to get him back on track, we here at Harvey Norman decided to introduce him to VS for Men's brilliant new premium range of men's grooming tools, including the X6 PRO Next Level Performance Hair Clipper, X3 PRO Next Level Precision Beard Trimmer and The Diamond Precision Nose & Ear Trimmer. Below, Ben tells us his story and shows us the results of his VSforMen makeover.
Ben's Hairy Story
I looked like a dumpster fire.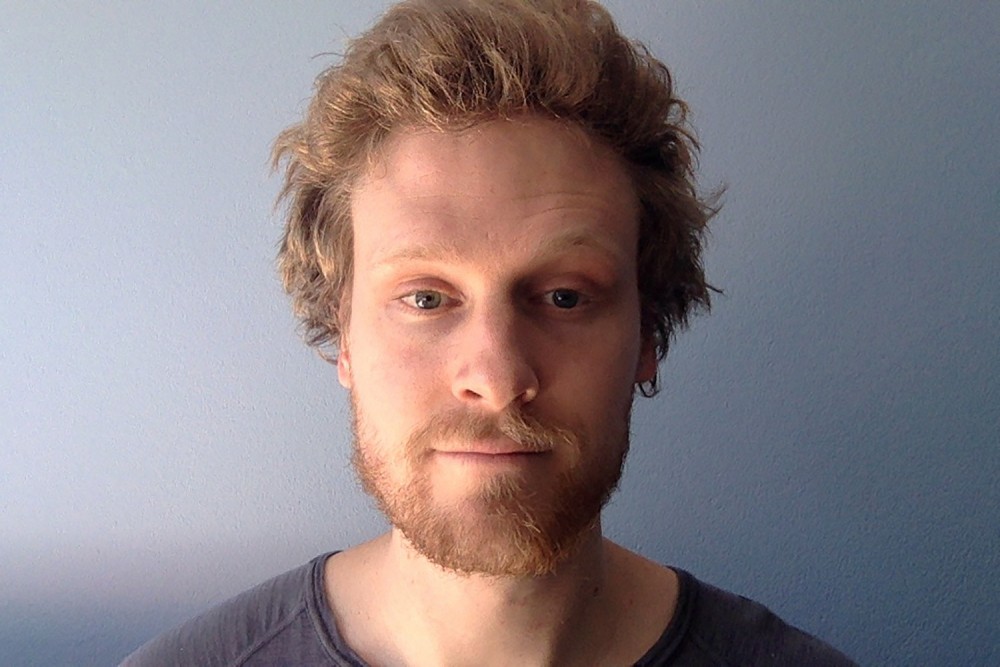 It'd only been two months since I'd tied the knot, but I'd already fallen head-first into one of life's fabled clichés; letting yourself go after marriage.
It happened slowly at first. "I just got hitched – surely I deserve a break from shaving for a few days."
However, a few days soon turned into a few weeks. "Just grow it a lil' more", I'd mutter to myself. "What's the harm? She can't leave me now, we're married!"
Soon enough, two months had gone by and I'd seemingly reached the point of no return. What was initially a bit of harmless fun had now turned into a distasteful lifestyle choice. "What's the point of fixing myself up now? This is the new me and it doesn't concern anyone!"
It turns out a lot of people were concerned. My friends. My family. My workmates. My plumber. My boss. My wife.
After having a conversation with some of these people (others might call it an intervention), I finally saw the light. Well, the light that wasn't being blocked by stray strands of unkempt hair flying across my field of vision.
It was time to make everything right. It was time for a makeover with perhaps the only grooming tools up to this audacious task: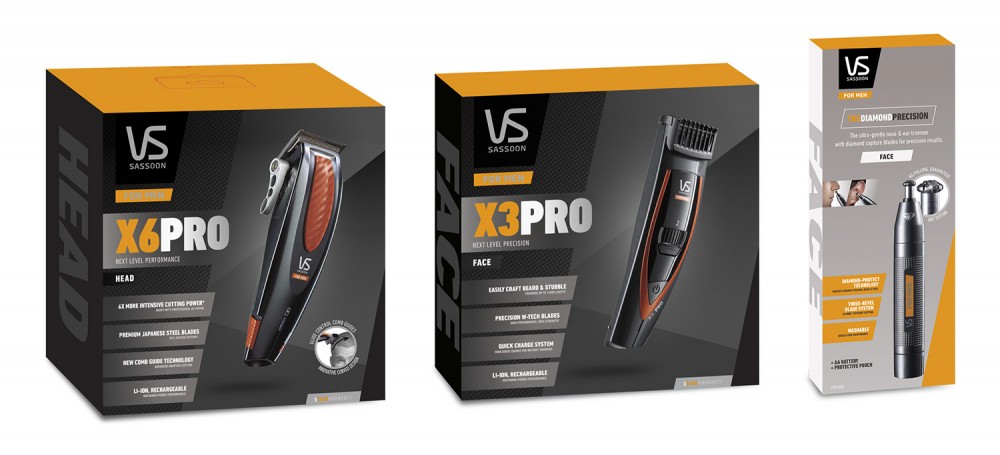 So, could VSforMen's premium new range of personal grooming tools solve my ridiculous hair problem? There was only one way to find out!
X6 PRO Next Level
Performance Hair Clipper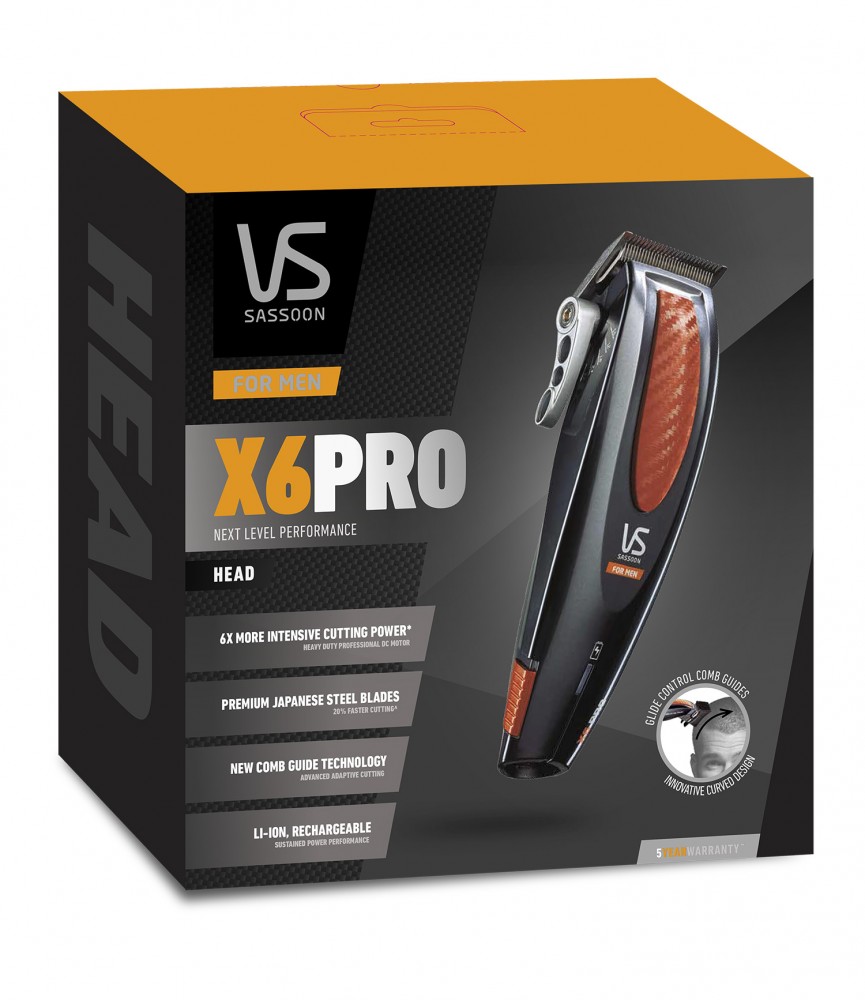 When there's so much that needs to be done, sometimes it's hard to know where to begin.
In this case it was pretty obvious. Rectifying my worse-than-Sideshow Bob hairdo was a priority.
My aesthetic-future rested solely in the hands (or blades) of the X6 PRO Hair Clipper. I wasn't worried though, as from everything I'd heard, I had no reason to doubt the X6 PRO's superb abilities.
FIVE AWESOME FEATURES OF 
THE
X6 PRO NEXT LEVEL PERFORMANCE
HAIR CLIPPER
1. Ultra premium Japanese steel blades and a heavy duty DC drive motor combine to deliver a fast and powerful clipping experience. The ultra-hard wearing Japanese steel blades have been precision engineered for superior men's hair care and maintenance, ensuring precise hair cutting, even on wet, thick and longer hair types. In fact, compared to standard magnetic motor clippers, they offer 20% faster cutting. Meanwhile, the heavy duty DC drive motor delivers 6x more cutting power compared to the VS for Men VSM7437CA magnetic motor clipper. This combination of speed and power allows you to achieve professional results at home.
2. The X6 PRO includes eight comb guides – ranging from grades #0 – 6 (0.8mm to 19mm) – all featuring VS for Men's new Glide Control design. This unique curved comb guide design conforms to the shape of your head in a superior manner when compared to standard comb guides, making it easier for you to self-clip to your desired length. On top of that, the X6 PRO also includes an integrated ear comb guide that allows you to easily cut around your ears from any angle and a special fade comb guide that allows you to perfectly blend lines.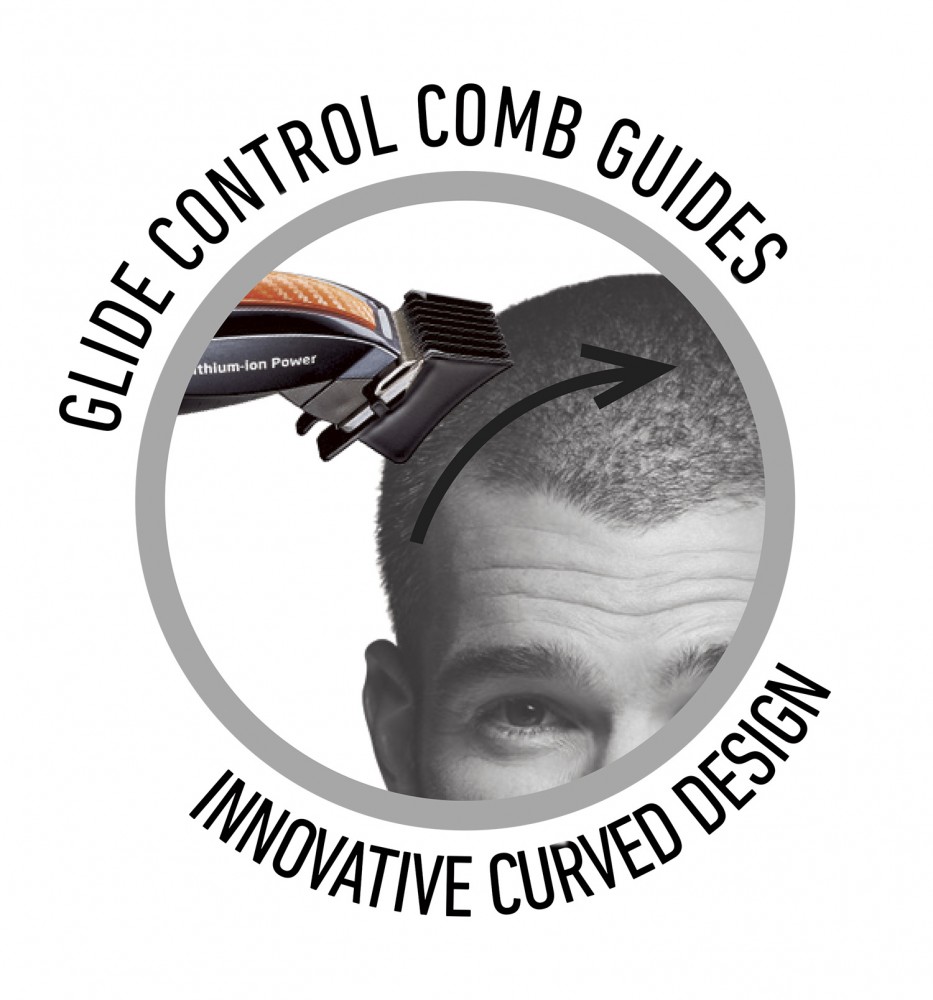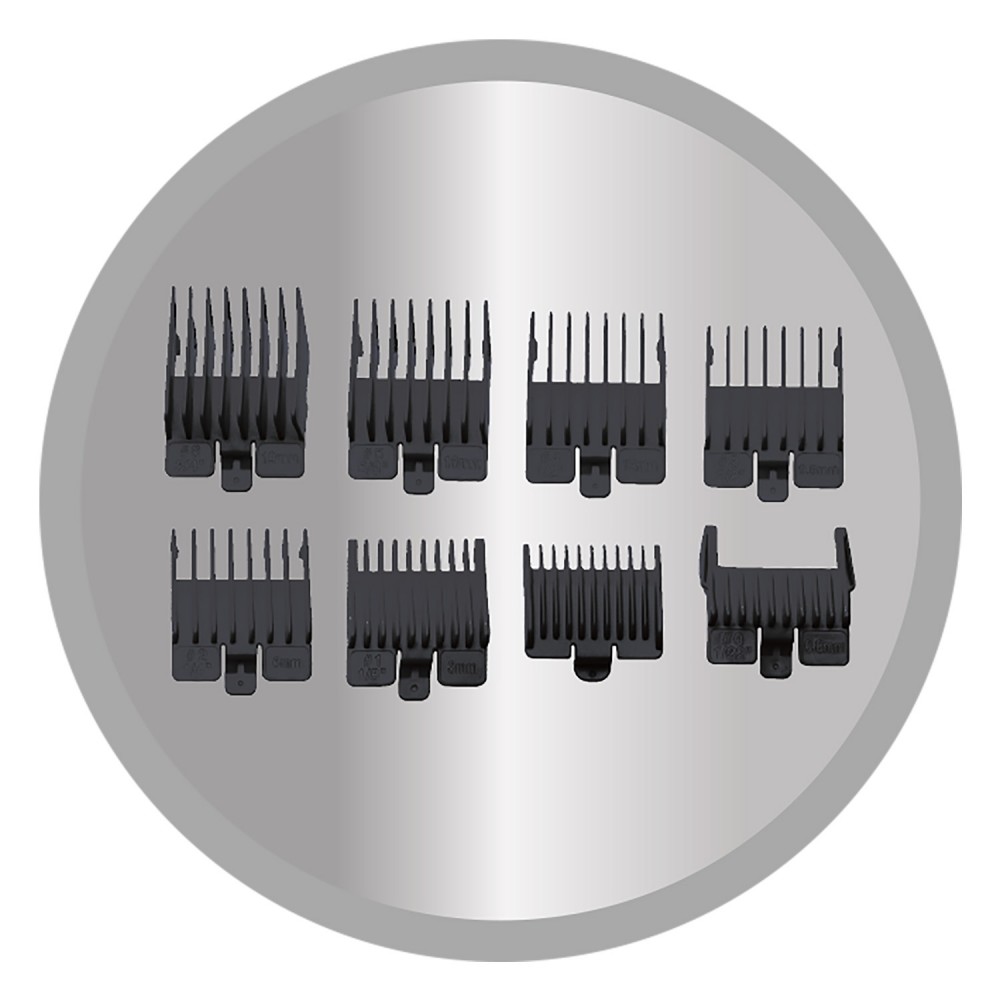 3. Features five fine adjustment taper control positions for blending layers and precision close clipping, that in conjunction with the integrated ear comb guide, fade comb guide and eight Glide Control guides, means the X6 PRO offers 50 cutting lengths.
4. The X6 PRO allows for both corded and cordless use thanks to its long-lasting, rechargeable lithium-ion battery. This powerful battery provides sustained dynamic performance, even when being operated at lower charge levels. The Quick Charge system allows for 15 minutes of operation from a 15 minute charge, while a full charge provides 75 minutes of continuous cordless use.
5. On top of the X6 PRO clipper itself and all the comb guides, the X6 PRO grooming kit also comes with a whole host of other accessories including a blade guard, charger, barber comb, scissors, cleaning brush and oil. Plus, beyond all that, it also comes with a stylish, premium travel bag for you to pack your X6 PRO and all the accessories into.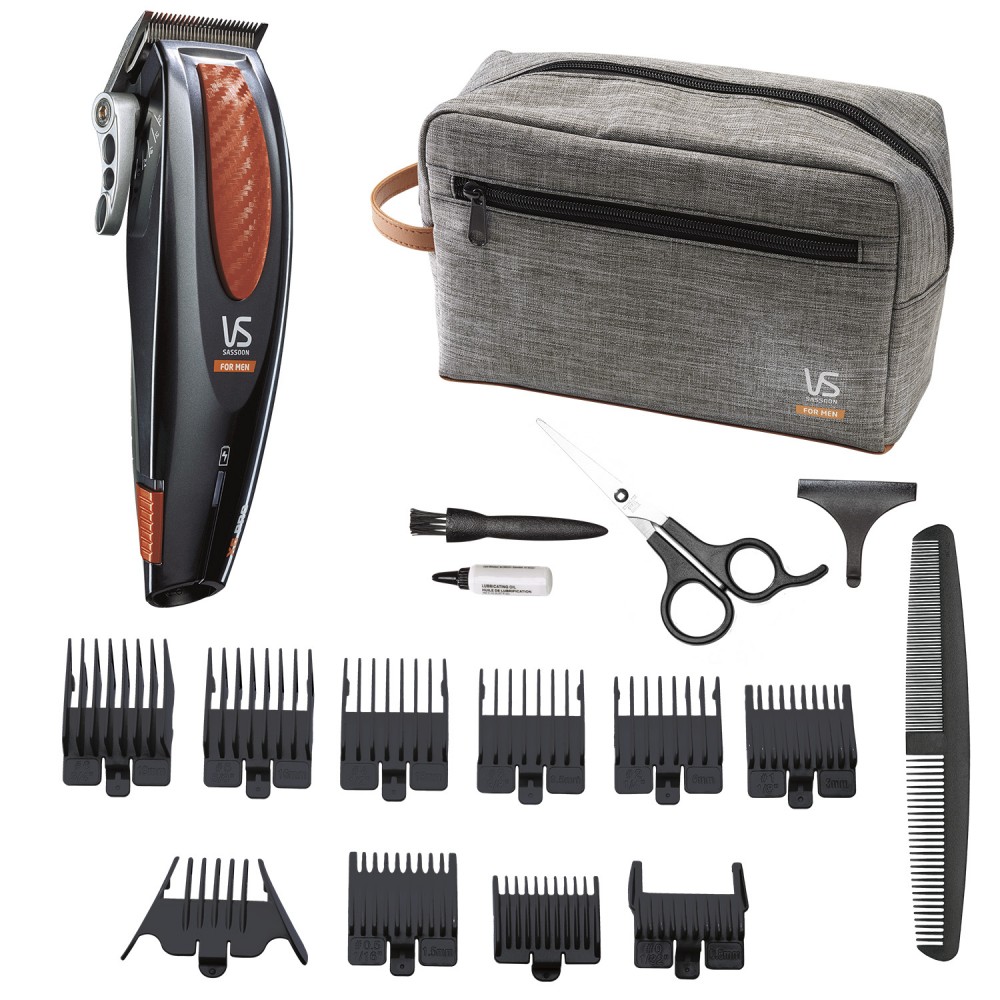 So, to kick this makeover off, I attached the #5 clipper to the X6 PRO. With a bit of chill still lingering in the air, I wanted my hair long enough to warm my head, but short enough to not have to spend much time washing it. In other words, I just went with the first cool haircut I saw a celebrity rocking in a men's style and fashion mag.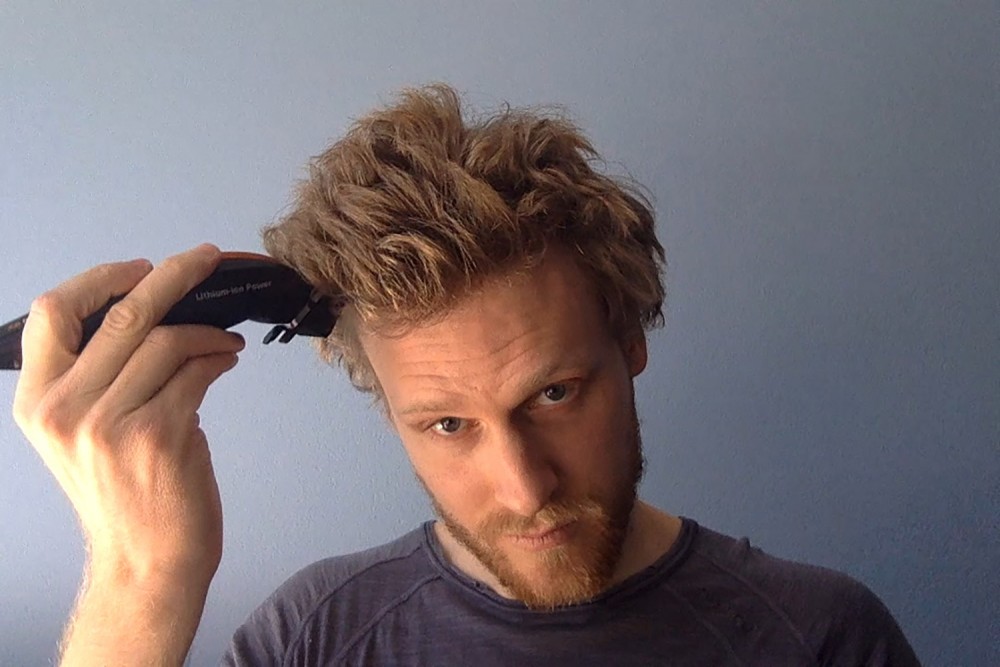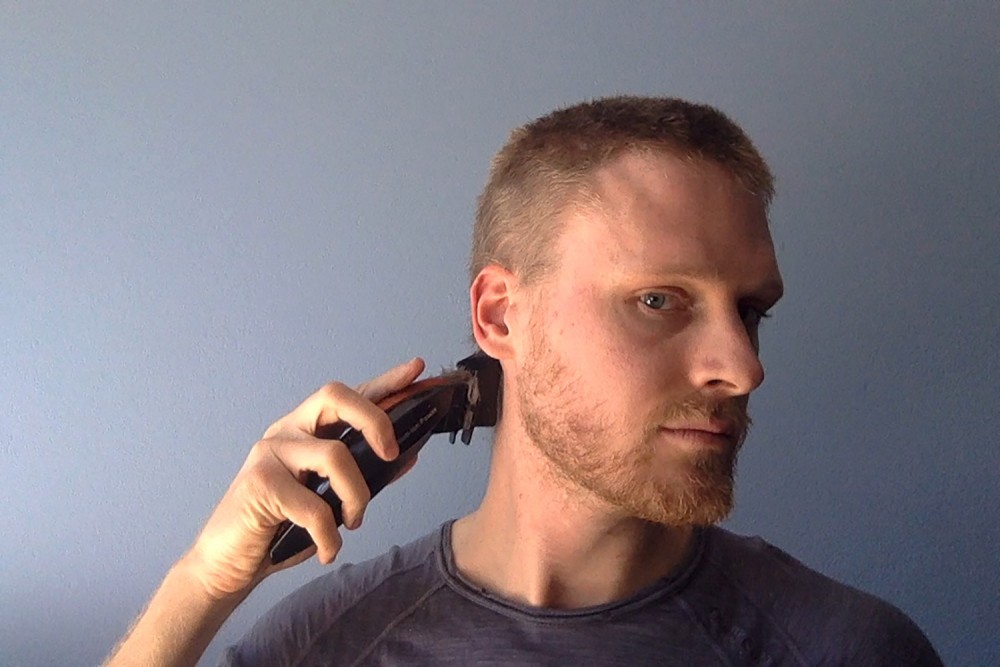 The X6 PRO got cracking, and within moments I was a totally different person. The Japanese steel blades and DC motor had truly made this a fast and powerful clipping experience, whilst the Glide Control comb guides allowed me to evenly chop my locks.
The superb X6 PRO had put me on the path to looking human again!
X3 PRO Next Level
Precision Beard Trimmer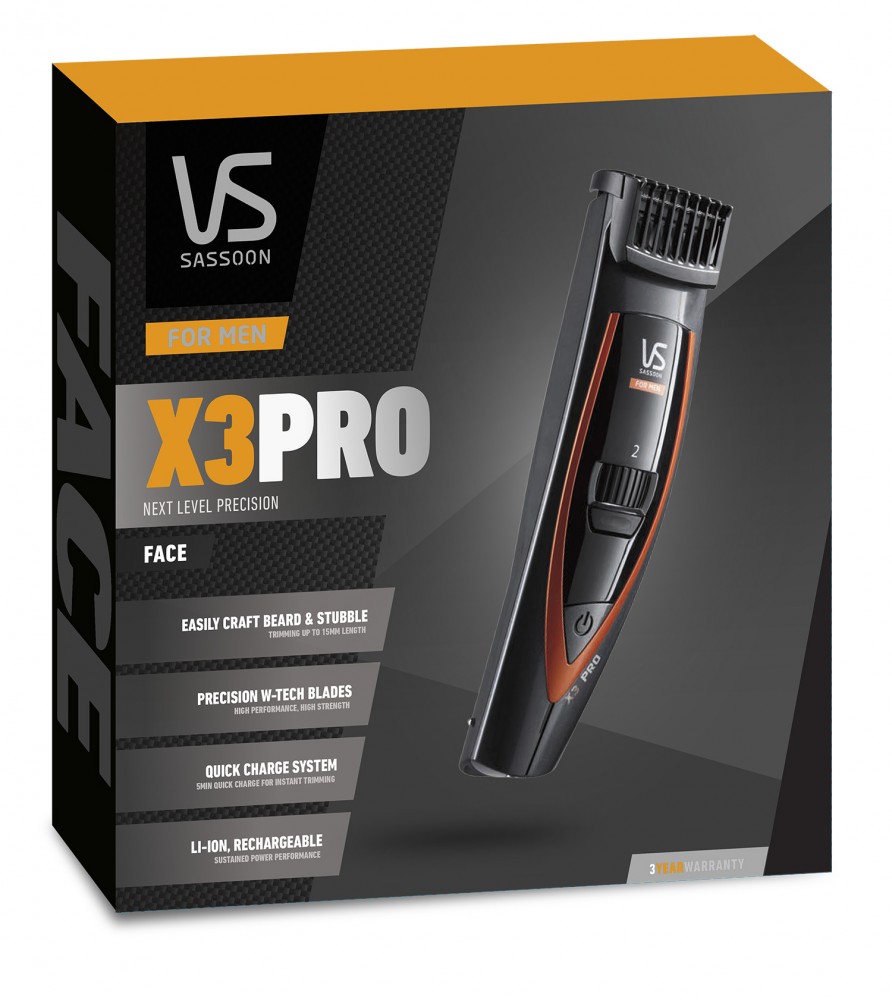 With the top of my dome looking respectable, it was now time to clean up that bizarre patch of rusty-coloured hairs pretending to be a beard. Enter the X3 PRO Beard and Stubble Trimmer.
FIVE AWESOME FEATURES OF 
THE X3 PRO NEXT LEVEL
PRECISION BEARD TRIMMER
1. The X3 PRO trimmer comes equipped with high performance, high strength W-Tech steel blades. The innovative W-shaped moving blades provide precision results and cut 25% faster when compared to traditional VS for Men stainless steel blades.
2. With 15 precision trimming settings (ranging from 1mm to 15mm), the X3 PRO allows you to easily select your desired length by simply adjusting the integrated dial. As you adjust, the easy-to-read LED screen displays the currently selected length.
3. Again, the long-lasting, rechargeable lithium-ion battery provides powerful operation, even on low charge levels. The Quick Charge System means a short five minute charge in the charging stand is all that is required for a single beard or stubble trim. Meanwhile, a full 90 minute charge provides 60 minutes of continuous use. The charging stand itself also doubles as an easy storage place for the X3 PRO on your bench.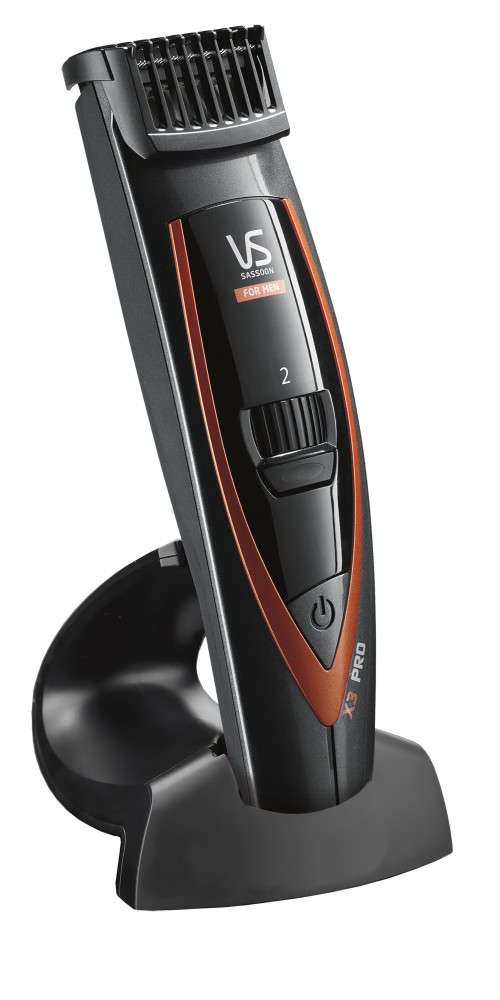 4. In order to create complete facial hair length consistency, the X3 PRO's smart comb guide will lift and guide your hairs to the level of the blades. This allows you to give yourself an easy, one-pass beard and stubble trim that is gentle on your skin. Plus, if you wish to use the blade even closer to the skin for finer details, the comb guide is completely removable.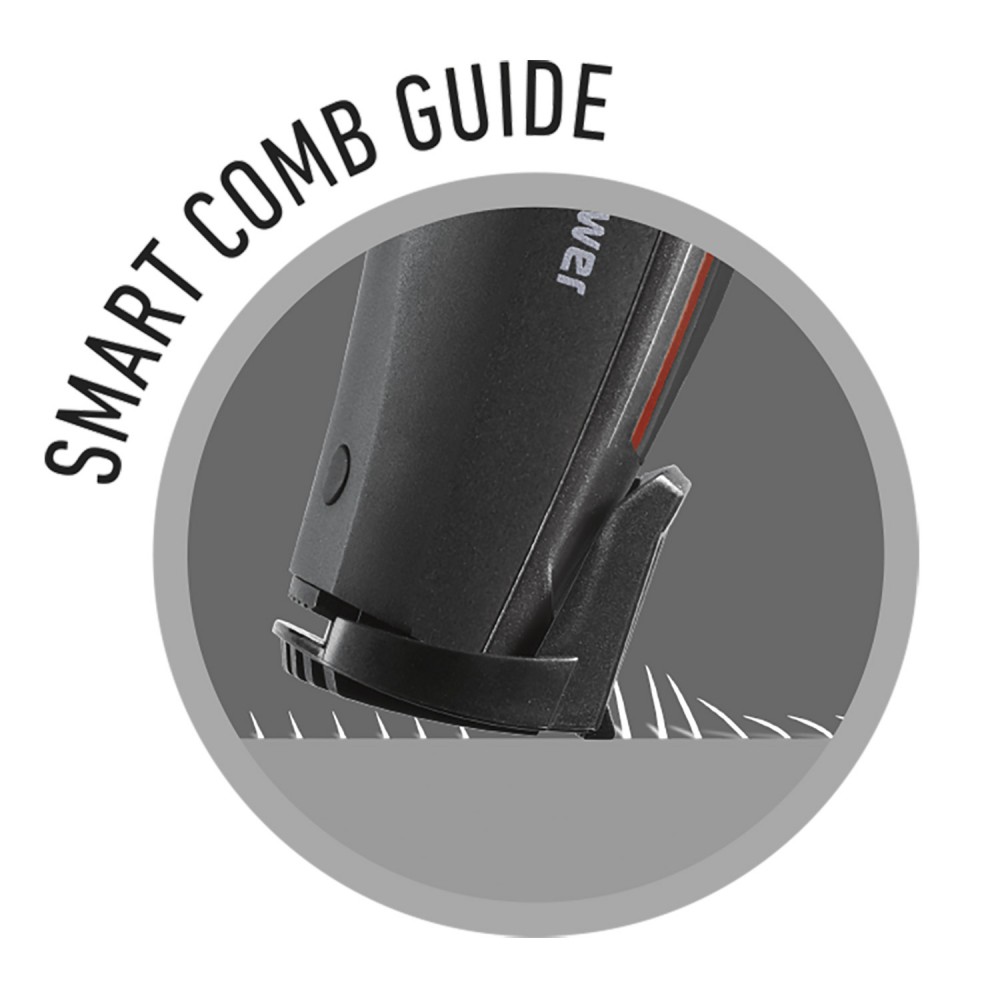 5. The X3 PRO's removable blades are fully washable, ensuring you can always have the cleanest cut.
Which of the 15 precision trimming settings to choose? Given that my lack of facial hair care was one of everyone's major points of concern, I knew I should go short – but I still wanted a bit of stubble.
4mm it was.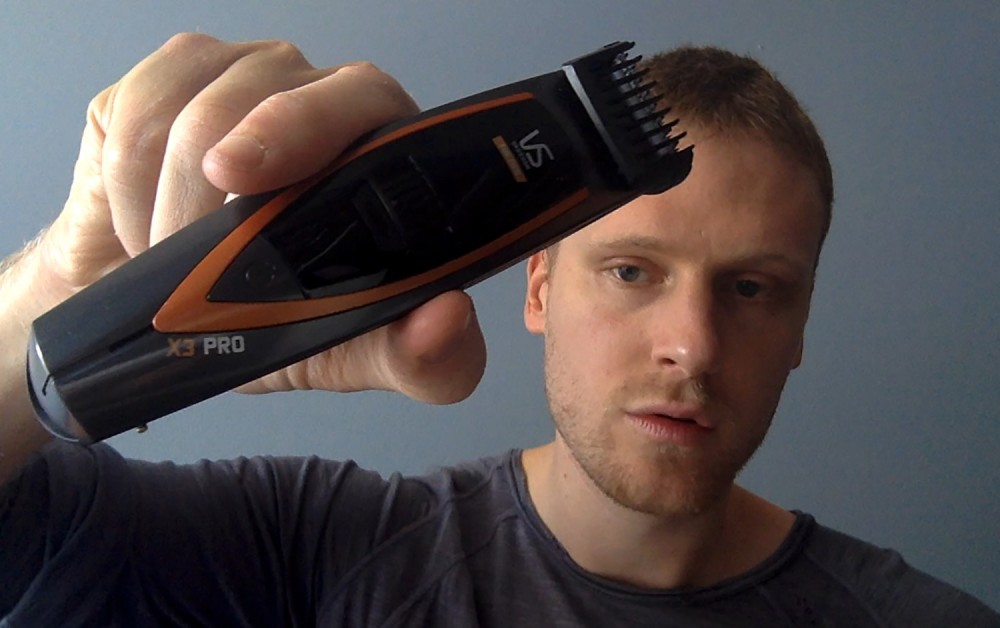 With the setting locked in, I let the smart comb guide smoothly lift and guide my hairs to the level of the W-Tech steel blades which then evenly cut them down with complete precision. In next to no time, the X3 PRO had crafted some sweet designer stubble. Keep in mind that the word 'designer' has never ever before been used to describe my beard – so the X3 certainly pulled off an impressive feat!
The Diamond Precision
Nose & Ear Trimmer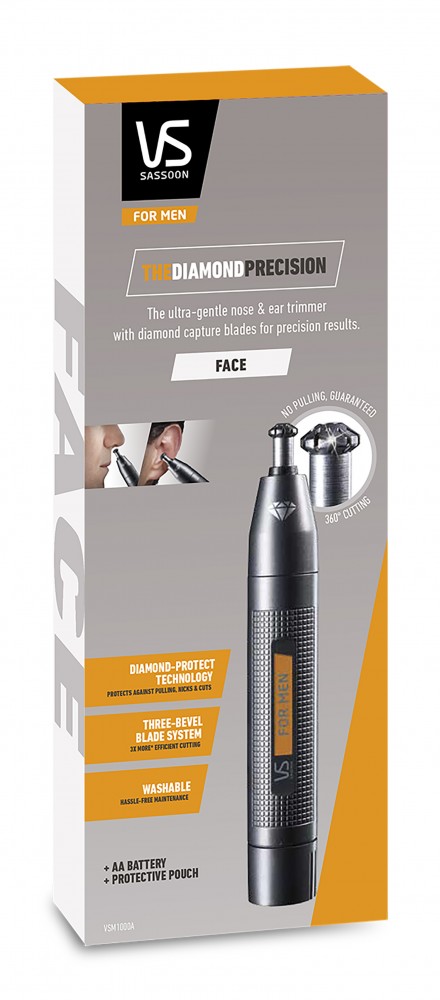 With the hair and beard trimmed, there was nothing else left to do.
Oh, yeah, except for the small matter of getting rid of my lawless nose hairs.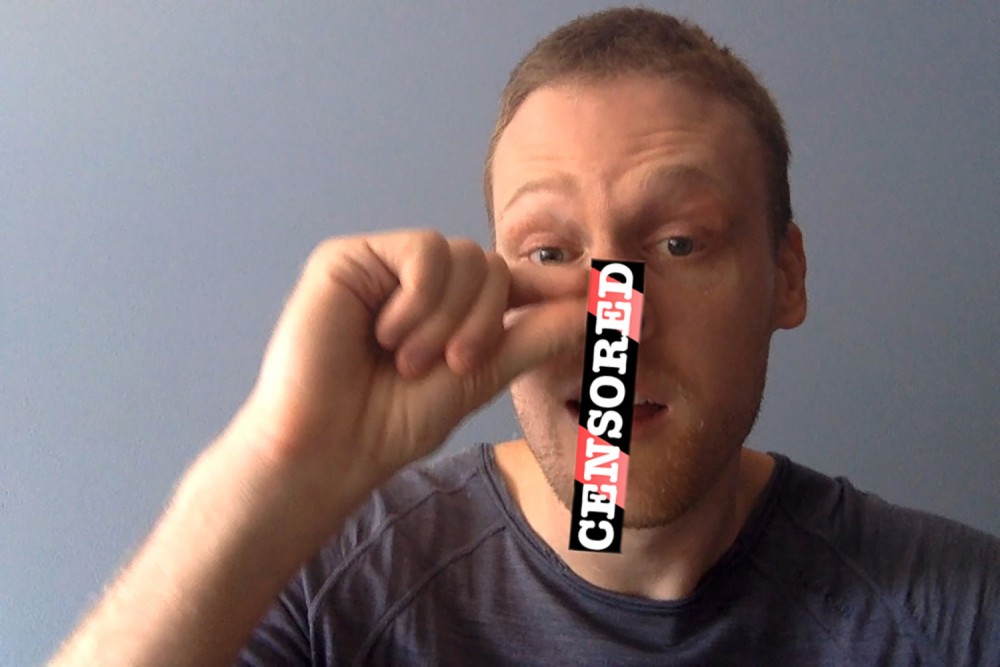 So, who do you turn to in order to deal with renegade hairs such as these? Obviously you call The Diamond Precision Nose & Ear Trimmer.
FIVE AWESOME FEATURES OF 
THE DIAMOND PRECISION
NOSE & EAR TRIMMER
1. The Diamond Precision's distinctive Diamond Protect technology – a diamond-shaped 360° blade – protects your nose and ears against pulls, nicks and cuts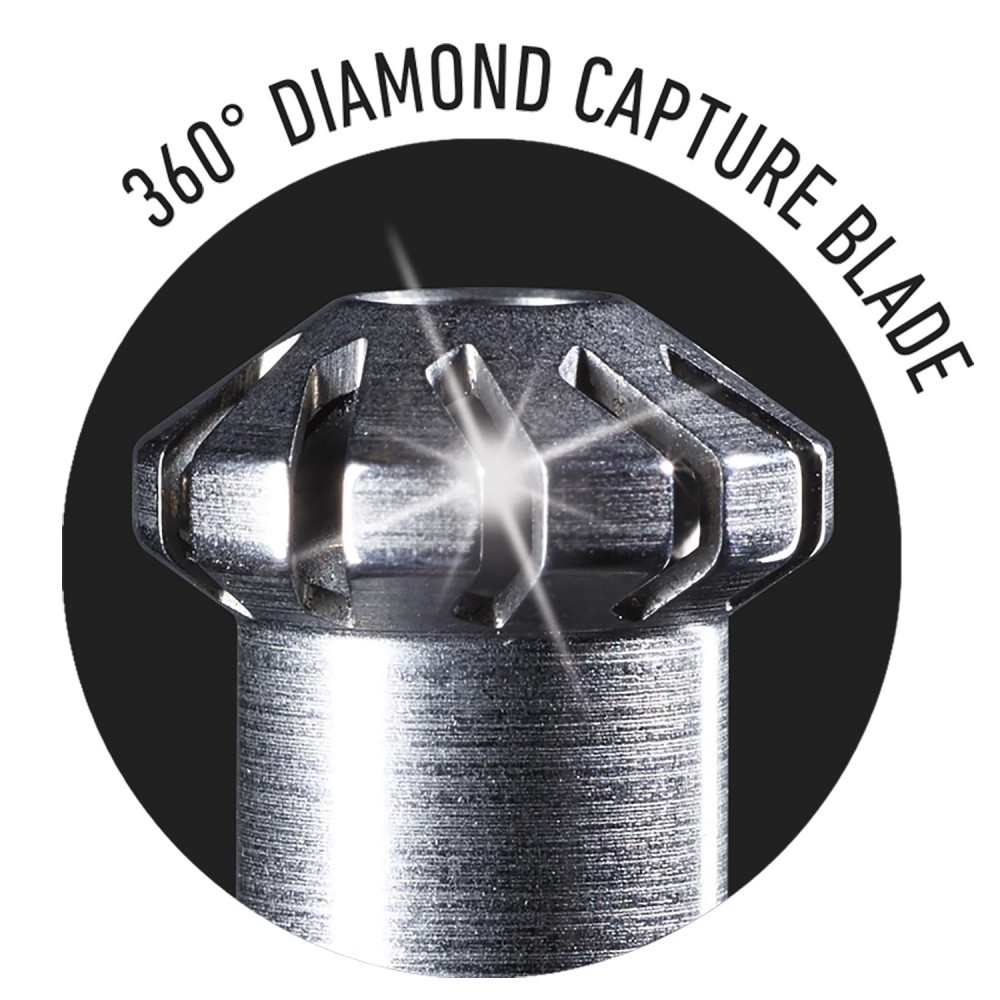 2. The Diamond Precision features a three-bevel blade system that will instantly and efficiently trim nose and ear hairs. Cutting from the top, middle and bottom of the blade, this three-bevel blade system provides a 3x more effective cutting surface compared to a standard VSforMen rotary nose trimmer.
3. The removable, washable blades never need oiling. This makes it extremely easy to maintain.
4. The Diamond Precision's compact design is both durable and sturdy, yet also wonderfully lightweight, making it super easy to grip.
5. The Diamond Precision comes with 1x AA battery for operation as well as a drawstring pouch for storage.
I switched on The Diamond Precision, placed it up my nostril, and within a flash the 360° blade had made sure the nose hairs were gone. Yep, this nose hair trimmer was seriously that quick and easy.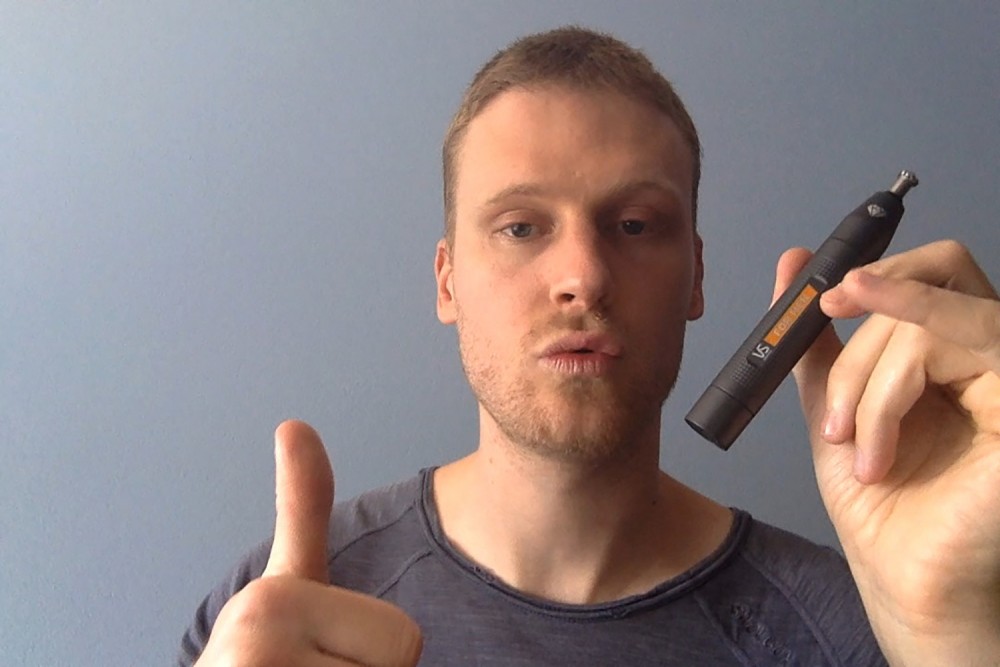 After bidding farewell to the nose hairs, I decided that while I was at it, I might as well say au revoir to my freshly-growing ear hairs as well (and yes, I rewashed the blade before putting it in my ear – come on, people!)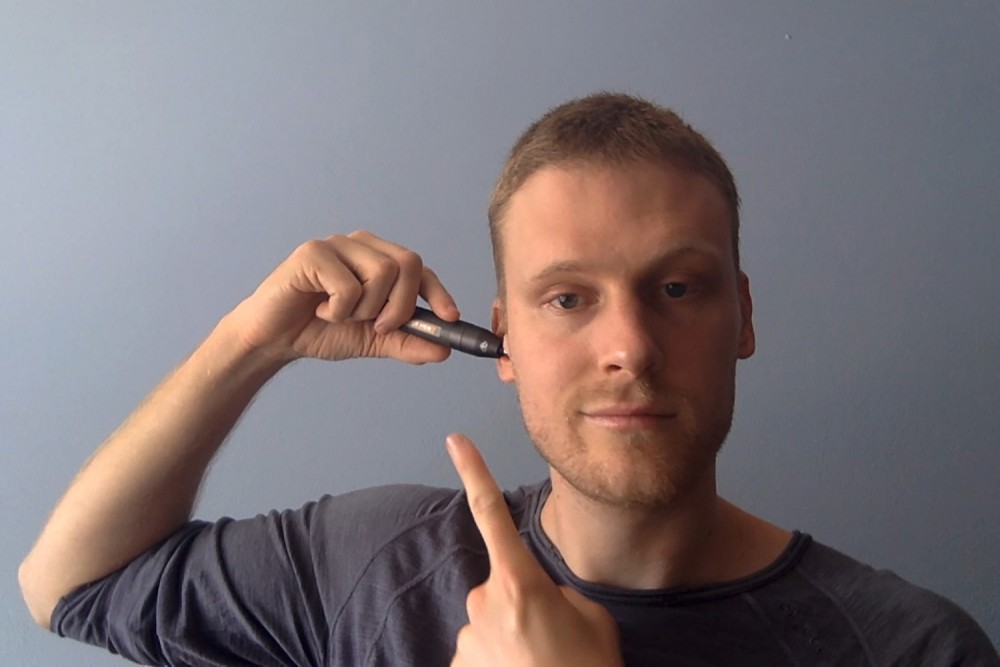 So , with it all said and done, how do I think my VS for Men makeover went?
Well, if I have to sum it up in  a sentence, I'd say that all these awesome grooming tools from VS for Men totally kicked my unwanted hairs right in the follicles.
Want to get your your hands and hairs on these amazing devices? Harvey Norman are here to help. Check out these premium VS for Men grooming products online or at your local Harvey Norman store. Oh, and after you've done your very own VS for Men makeover, head onto our social media channels and let us know how it went. We'd love to hear your hairy stories!