Feeling stressed about the number of people you still have to shop for on your Christmas list? I was too, until I came across these sensational Sunbeam small appliances. Now I'm all set, and free to get inspired by a few entertaining ideas and Christmas recipes. As those jingling bells approach, Harvey Norman has you covered when it comes to finding the perfect gifts for friends and family. Or why not treat yourself to an early Christmas present that'll help you get everything ready for a perfect celebration?
1.    But First – Coffee!
Get creative with coffee this Christmas and use the Sunbeam Mini Barista Espresso Machine to make some decadent espresso martini cake truffles to gift to your friends and co-workers or whip up this luscious espresso tiramisu for as your Christmas dessert. This compact yet effective espresso machine will also come in handy come Christmas morning when the adults need a little pick-me-up to keep up with the excited energy of the kids. With a 58mm cafe-size group head, the Sunbeam Mini Barista Espresso Machine can evenly spread out a large volume of coffee grinds to produce a balanced, flavourful extraction, and the built-in steam wand creates a dry steam to give your milk a smoother texture. With all the little details taken care of, why not be your own barista?
2.    Keep It Fresh!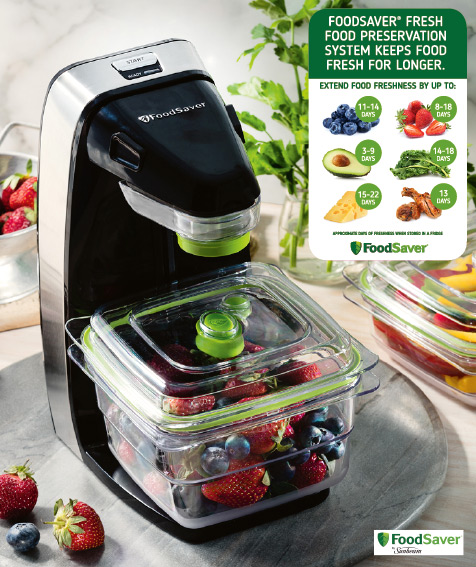 My family is constantly in a hurry, especially with a big holiday get-together just around the corner! That's why the FoodSaver Fresh Food Vacuum Sealer is on my wish-list (I hope Santa's paying attention!). This commercial-quality vacuum sealer is great for getting ahead on Christmas feast prep – pre-cut all your veggies and vacuum seal them to lock in the freshness, marinate your protein to create flavoursome morsels of tender meat or fish, or even give the sous vide style of cooking a go!  Plus, it's something you'll be thankful for come January, when eating well and making better choices is a priority for most of us! Hate waste and want to learn more about keeping food fresher for longer? Check out this video:
3.    Say It With Sandwiches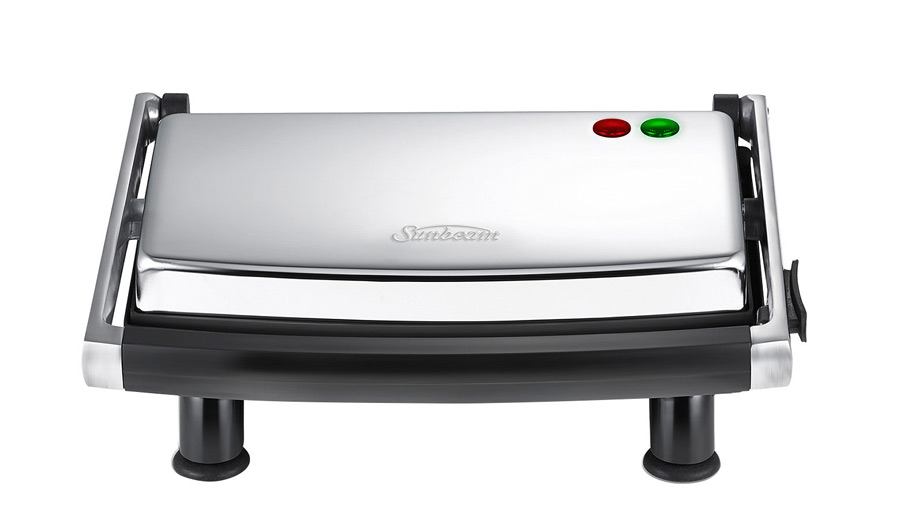 Who doesn't appreciate a yummy toastie on Christmas morning as they unwrap the packages Santa dropped off r – let's be honest – at any other time of the day or year)? Your foodie friends will be delighted by the Sunbeam Cafe Grill Sandwich Press – powerful, scratch-resistant and convenient. The café-style floating hinge system adjusts automatically to perfectly toast any size snacks from eggplant rounds to a cheesy sandwich on thick sourdough.
4.    Multi-Talented Multi-Cooker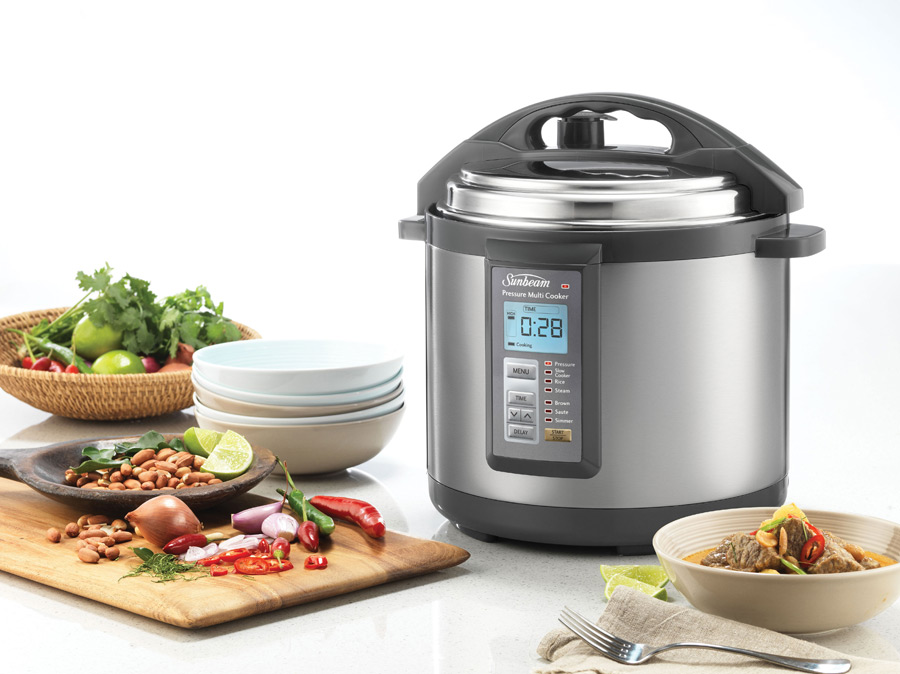 Know someone who leads a busy and stressful life, and could benefit from the gift of an all-in-one kitchen wonder? They'll thank you all year around as they breeze through preparing whatever takes their fancy with the Sunbeam Aviva 6L Multi-Cooker's seven cooking menus, including pressure cooker, steamer, slow cooker and rice cooker. The large control panel and digital display as well as the keep warm and delay start functions will make weeknight meal preps an enjoyable activity instead of a strenuous task. We've even tried and tested this multi-cooker – read all about it here.
5.    Healthy, Tasty Treats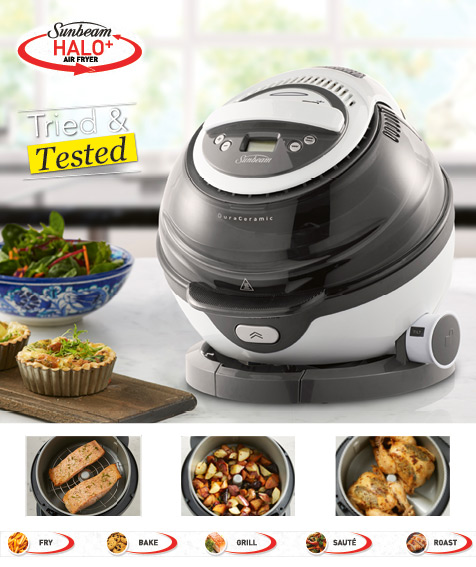 Bake, sauté, roast, grill or air fry – all with much less oil (or even no oil!), making the Sunbeam Halo+ DuraCeramic Air Fryer a versatile and healthy choice for the family kitchen. Its rotating bowl and unique tilted cooking position help to gently turn your food during the cooking process to ensure even heating. And with its non-stick DuraCeramic bowl, healthy cooking has never been more convenient. In a few weeks, when it's time to make New Year's resolutions, your loved ones will thank you for this gift of healthy (and tasty) eating! Check out our blog from earlier this year for some tips and tricks.
6.    Brighten Up Breakfast Time
There's nothing like a matchy-matchy set of cheery, stylish kitchen counter classics to kick-start your day on the bright side. If you have guests staying over this holiday season, why not treat yourself to an early Christmas present and update your breakfast nook with the Sunbeam Gallerie Collection Kettle and the Sunbeam Gallerie Collection Toaster, available in a range of brilliant colours. What's your favourite? Ours is Sunset, which is exclusive to Harvey Norman.
7.    Dress Your Best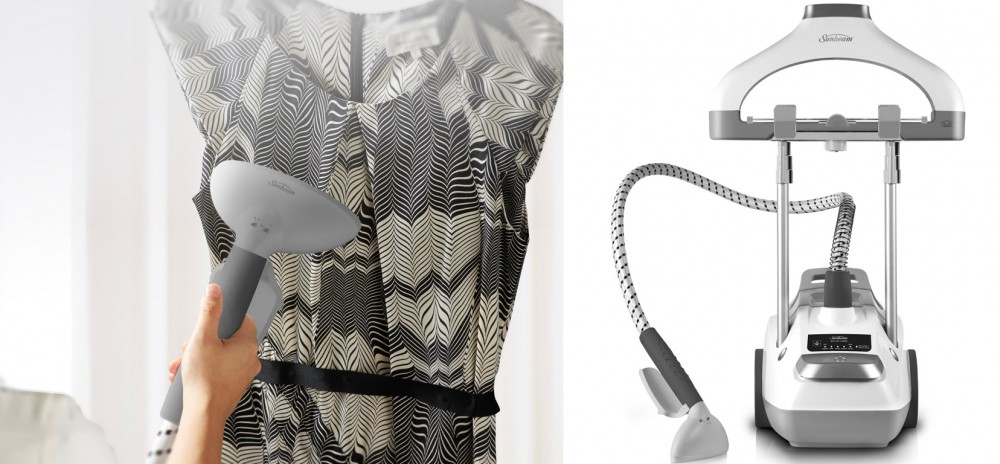 Office Christmas parties, drinks with friends and dinners with extended family are right around the corner! Get ready for all your festive get-togethers with the Sunbeam Butler Turbo Garment Steamer. This little miracle worker is the perfect solution for silks & delicates – or just a quick freshen up before the social whirlwind! Featuring multiple steam settings to handle various fabric types and a 3-in-1 hanger, the Butler Turbo makes the steaming process quick and convenient – a perfect gift for the social butterfly in your family.
8.    Baker's Choice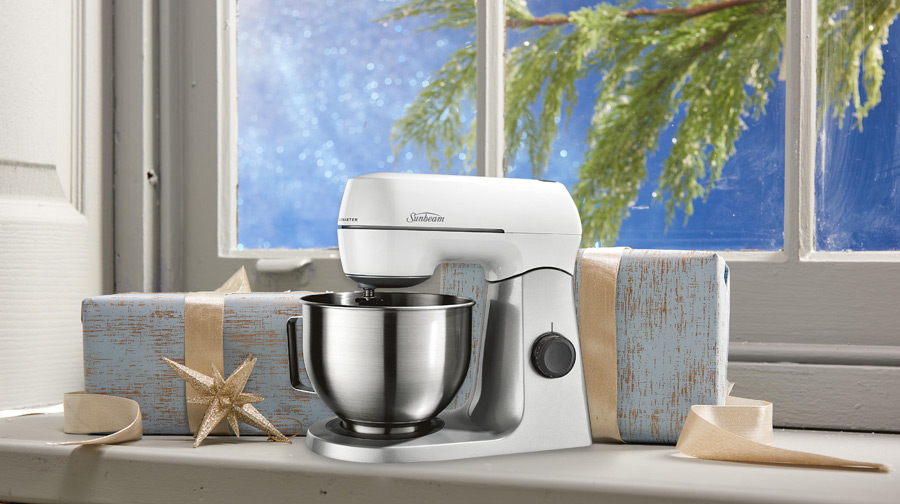 Do you know an aspiring professional pastry chef who loves trying new recipes they discover on the food channel? Reap the rewards of their baking endeavours by gifting them the Sunbeam Planetary Mixmaster Mixer. Why not get one for yourself too, especially if you're gifting homemade gingerbread this year? Based on commercial designs, this appliance features a large 4.5L capacity bowl, 12 speeds and a handy Scrapemaster attachment so there's less scraping down the bowl to do. With the Mixmaster on your side, you can fast forward to those heavenly smells coming out of the oven in no time at all!
9.    Make Some Christmas Magic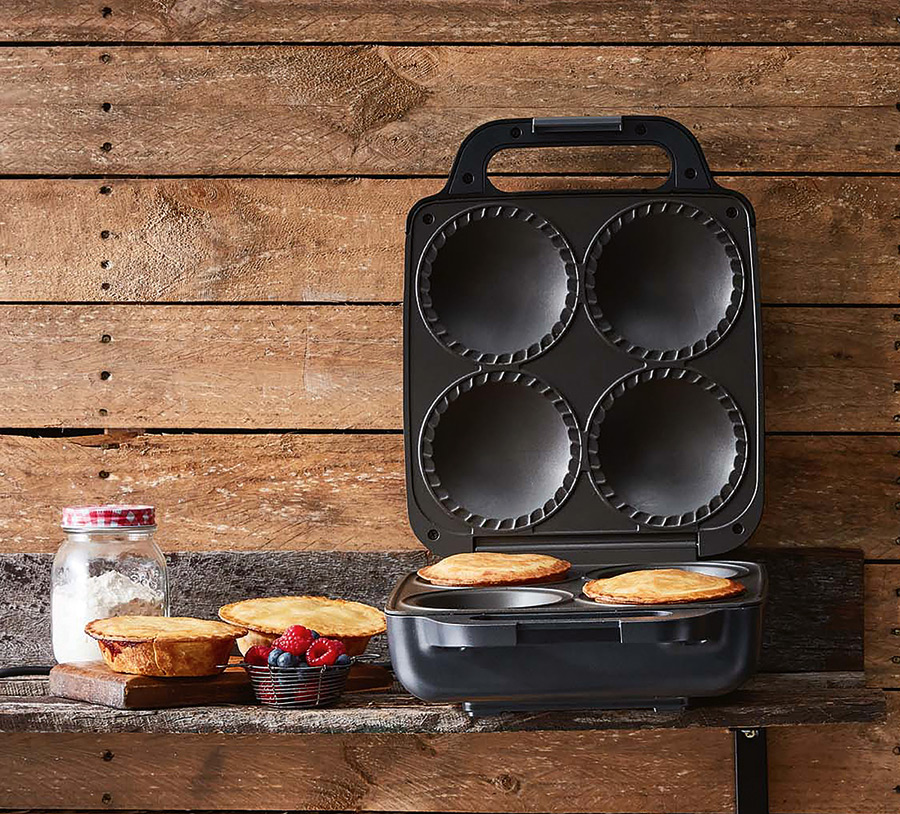 Delicious pies in 15 minutes? It's not magic – it's the Sunbeam Pie Magic Traditional 4-Up Pie Maker, featuring an extra deep base and top plates so you can put in more filling. Whip up a classic treat of Christmas fruit mince pies and put the Christmas leftovers of turkey, gravy and roast veggies to good use with a golden pie crust – Sunbeam have made it easy with crimper seals, non-stick plates and a perfectly-sized pastry cutter accessory.
10.    Portable Grilling Convenience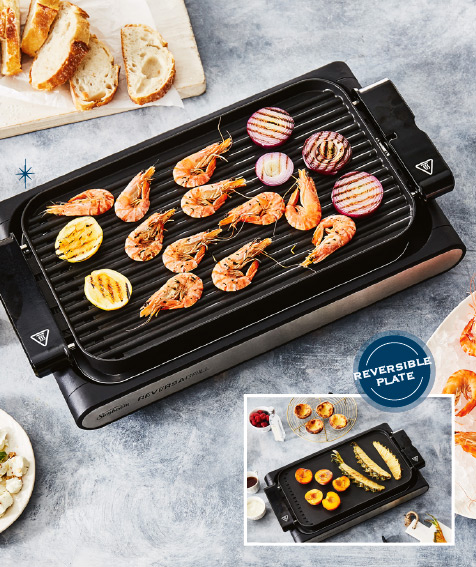 Here's one I've got my eye on for dad! Whether you're sizzling up some burger patties or making fluffy pancakes, the Sunbeam Reversa BBQ Grill is perfect for entertaining. Flip it over to alternate between the ribbed and flat grill plates with the utmost convenience. It's also easy to clean with a non-stick cooking surface and a removable drip tray. Impress your guests by grilling their Christmas lunch fresh right in front of their eyes.
Feeling the gift shopping inspiration? Find all these amazing Sunbeam appliances and more at Harvey Norman. Shop in store or online now, because it'll be Christmas before you know it!