The Australian food scene is world-class. But that's no secret.
An ever-growing landscape of mind-blowing eateries continue to tantalise our country, while Australia's best chefs innovate and amaze. It's this ground-breaking spirit that makes Gourmet Institute's exclusive series of cooking events as fascinating as ever.
Showcasing 10 of Australia's best chefs, Gourmet Traveller and Harvey Norman are again teaming up to bring you special access to industry leaders. On any given Gourmet Institute evening, you can expect our special guests to share recipes, their experiences in the Australian food scene, and their highly sought after cooking tips and culinary insights. Of course, you'll also be treated to some of the most delectable food and wine on offer, all while watching your chosen chef cook up a storm.
Always a highly anticipated series of nights on the Australian food calendar, the following is the 2020 Gourmet Institute schedule. Read on to find out where 10 of Australia's best chefs will be appearing – we can't wait to see you there!
PLEASE NOTE: Our Gourmet Institute 2020 events are currently on hold in accordance with Australia's current social distancing recommendations. Stay tuned, new event dates will be communicated once available.
Sydney Gourmet Institute
1) Palisa Anderson
After her highly praised 2019 appearance, Palisa Anderson is back at the Gourmet Institute in 2020. The Australian chef-turned-farmer from Chat Thai and Boon Cafe is famed for her great food and organic produce – and this year she'll show us what vibrant cooking really is all about.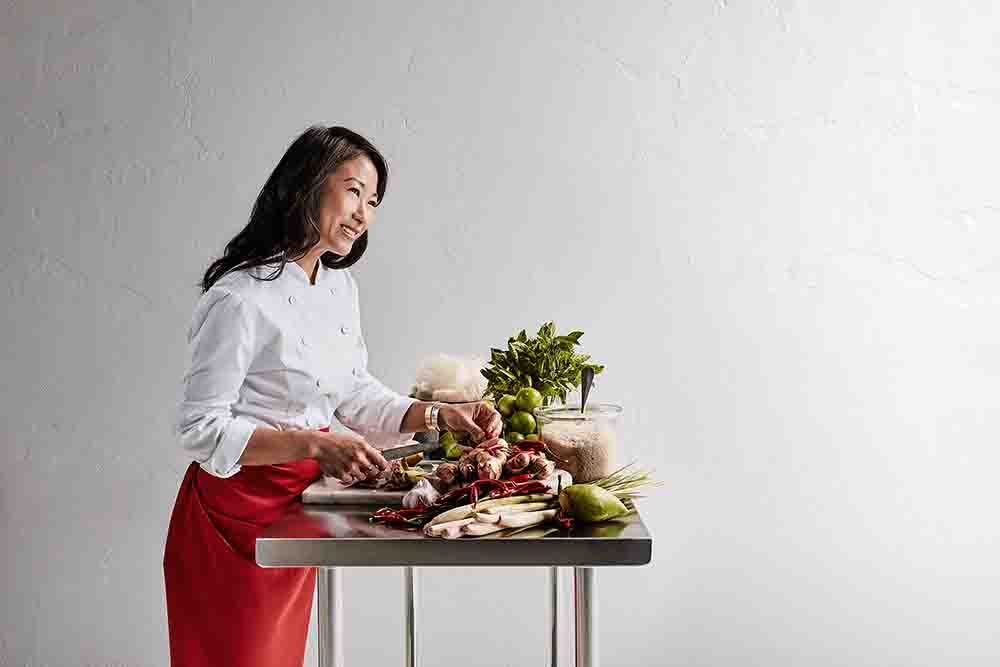 2) Dan Hong
Dan Hong is another of Australia's best chefs returning to the Gourmet Institute in 2020. The Merivale Executive Chef has a star-studded resume including El Loco, Mr Wong, Ms. G's, and Lotus – which has recently opened a pop-up at its original location in Potts Point.
Before attending this year's event, why not take a look back at a couple of previous Gourmet Institute appearances from this great Australian chef: Using Your Noodles with Dan Hong | Burgers with Dan Hong
3) Peter Gilmore
It's always a fabulous occasion when Peter Gilmore, Executive Chef at Bennelong and Quay, steps into the Gourmet Institute. To see what we mean, check out this recap of Peter's stunning Gourmet Institute event from all the way back in 2014!
4) O Tama Carey
In 2020, O Tama Carey joins Gourmet Institute for the first time – and we couldn't be more excited! She's the chef and owner of Lankan Filling Station, the Darlinghurst joint that inspires with its colourful take on Sri Lankan cuisine – including O Tama's famous hoppers.
Melbourne Gourmet Institute
5) Lauren Eldridge
When you talk about Australia's best pastry chefs, Lauren Eldridge is right there at the front of the conversation. The head pastry chef from Stokehouse, in both St Kilda and South Bank, will join us for Melbourne's first Gourmet Institute event of 2020.
Recently, Lauren shared with us her delectable recipe for Rich Chocolate Yoghurt Cake with White Chocolate Ganache and Poached Quince.
6) Dan Hunter
Dan Hunter is the mind behind Brae, Australia's world-famous restaurant with its own organic gardens. Leading a team of chefs and gardeners, Dan's ethos is sustainable farming and cooking in Australia.
A few years back, we were lucky enough to speak to Dan after an exclusive Gourmet Institute appearance. The Australian chef talked to us about his fondest memory, the most famous people he's cooked for, and much more.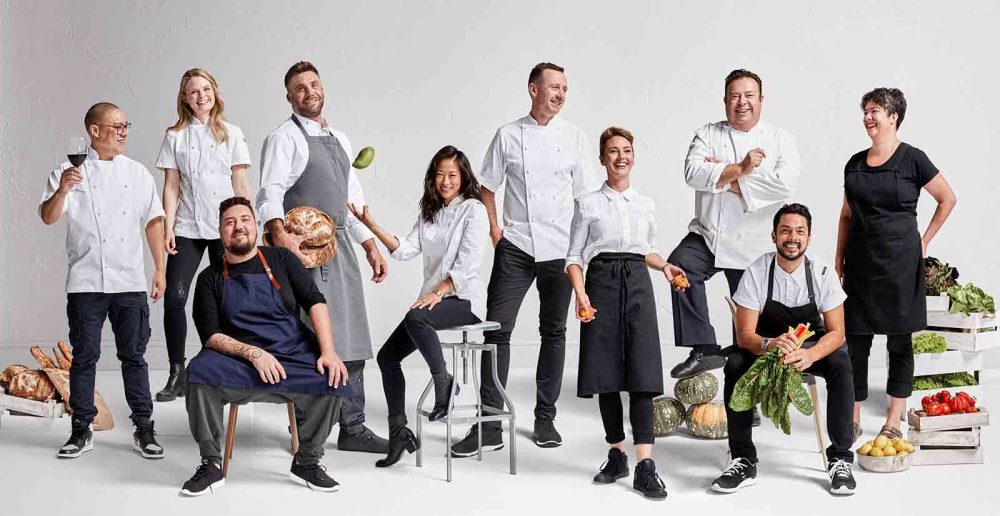 Brisbane Gourmet Institute
7) Alanna Sapwell
Gourmet Traveller recently crowned Alanna Sapwell as Australia's Best New Talent. And, at the 2019 Produce Awards, she was recognised as Australia's Unearthed Next Gen Chef.
What is it that makes the head chef at Arc Dining & Wine Bar one of the best young chefs in Australia? At this year's Gourmet Institute, you're going to find out!
8) Louis Tikaram
Louis Tikaram is back in Australia!
After spending four years leading the esteemed EP & LP in LA, the Australian chef has arrived home with a bang. He announced his return by setting up Stanley, a restaurant that transforms Australian produce into amazing Cantonese cuisine.
Featuring some of Australia's best chefs, his will be the second of two Gourmet Institute events in Brisbane for 2020.
Adelaide Gourmet Institute
9) Scott Huggins
From new kid on the block to Gourmet Institute legend, perennial favourite Scott Huggins' 2020 appearance promises to be another treat.
Back in 2014, the head chef at Penfolds Magill Estate Restaurant was named Australia's Best New Talent at the Gourmet Traveller Restaurant Awards, alongside Emma McCaskill. Not long after, we were lucky enough to chat with the Australian chef at an exclusive Gourmet Institute event. A couple years later, we caught up with him again!
Since then, Scott has gone from strength to strength, and we can't wait to find out what he's got in store for us in 2020.
10) Duncan Welgemoed
Duncan Welgemoed's Africola is one of those restaurants in Australia that everyone has to experience! Likewise, his exclusive 2020 Gourmet Institute event is sure to be one very memorable evening.
A particularly flavourful moment from Duncan's previous Gourmet Institute appearances was when he showed us how to prepare divine homemade biltong – a traditional South-African delicacy. Having delighted Australia's tastebuds, we're excited to discover more of this top chef's cooking secrets at Gourmet Institute 2020!
See Australia's Best Chefs in Action
Again, please note that Gourmet Institute 2020 events are currently on hold in accordance with Australia's current social distancing recommendations. We will updated with details on when you can see Australia's best chefs in action once confirmed. Please stay safe everyone.