The 2021 delicious Harvey Norman Produce Award winners have been crowned!
And what a selection it is.
Showcasing the finest in Australian produce, it's a reminder of the absolute world-class food scene we have in this nation. Faced with another year beset by challenges – from drought and floods, to the ongoing pandemic – it truly is remarkable what those in our produce industry continue to achieve.
Below, you'll discover the full list of 2021 delicious Harvey Norman Produce Awards trophy winners. Plus, we'll show you six amazing food videos, highlighting the tantalising creations you can make with this year's produce.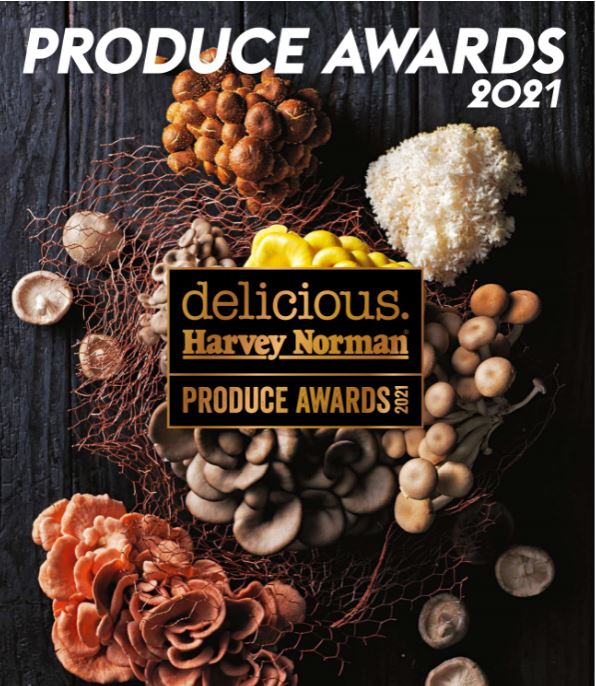 2021 Produce Awards Producer of the Year
A who's who of the Australian food scene judged the 2021 delicious Harvey Norman Produce Awards – with 17 trophies presented at a special virtual award ceremony. The judges included Alla Wolf-Tasker, Andrew McConnell, Danielle Alvarez, Jo Barrett, Josh Niland, Lennox Hastie, Matt Moran, Matt Stone and Peter Gilmore.
One of the major awards handed out by the judges was for the overall Producer of the Year. This year, it went to Tathra Oysters, from the South Coast of NSW, for their 5 Year Old Bistro Grade.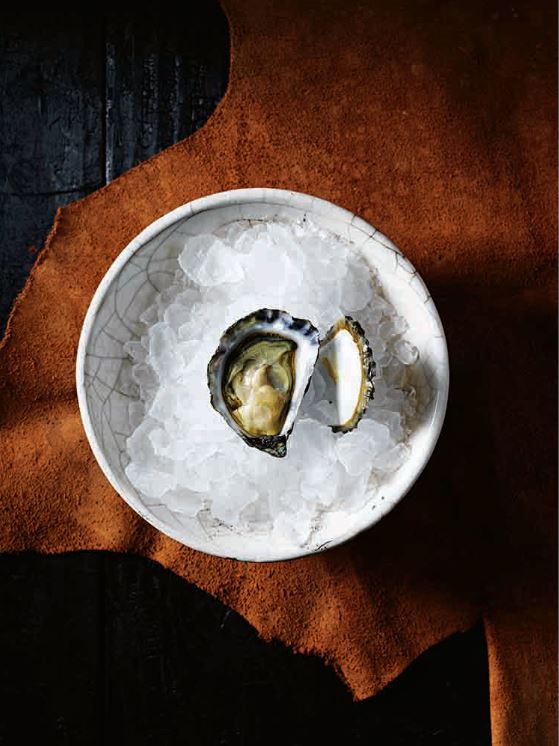 Overseeing the Producer of the Year selection, along with the rest of the judges' decisions, was the delicious Harvey Norman Produce Awards' governing body. The governing body itself consists of a multitude of big names, including Christine Mansfield, Colin Fassnidge, Guillaume Brahimi, Kylie Kwong, Awards patron Maggie Beer, Martin Benn, Mike Bennie, Ross Lusted, Shannon Bennett, Sunny Lusted, Vicki Wild and, finally, Neil Perry.
In talking about the decision to award Tartha Oysters the top gong, Neil Perry stated, "I have been using Gary Rodely's amazing Tathra Oysters for years, they are consistently incredible, both in texture and flavour. They are without doubt one of the greatest oysters in the world and grown in one of the most beautiful places as well."
2021 delicious Harvey Norman Produce Awards – Full List of Trophy Winners
• From the Dairy Trophy Winner: Barossa Valley Cheese Company – Aged La Dame – SA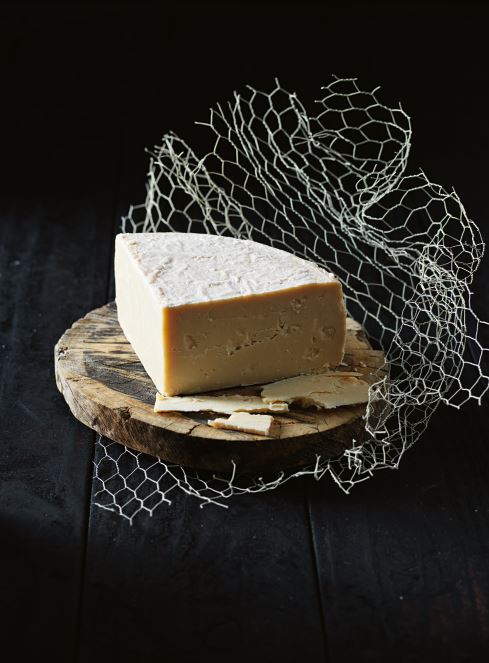 • From the Earth Trophy Winner: Unearthed Co. Mushrooms – Abalone Mushroom – VIC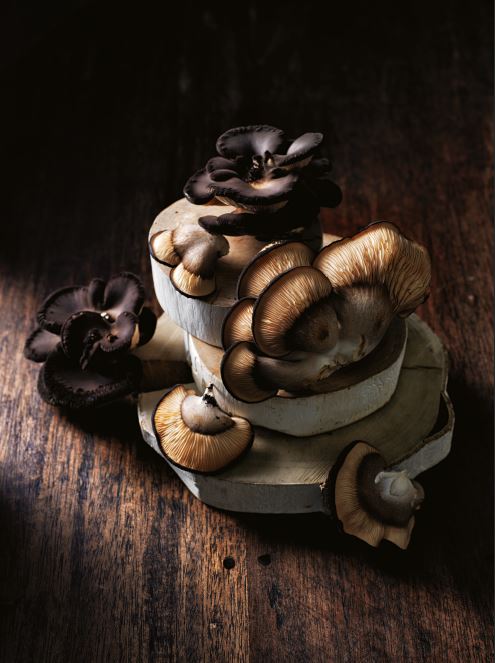 • From the Paddock Trophy Winner: Chooks At The Rooke – Pasture Raised Cockerel – VIC
• From the Sea Trophy Winner: Freycinet Marine Farm – Freycinet Marine Farm Mussels – TAS
• Best New Product Trophy Winner: Kindred Organics – Certified Organic Hemp – TAS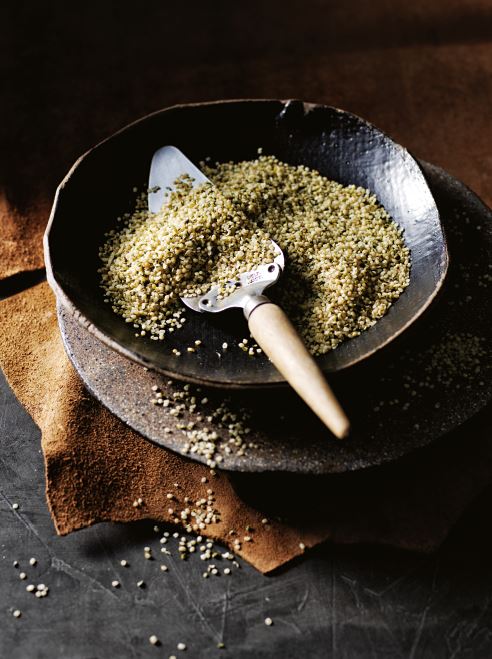 • Producer of the Year Trophy Winner: Tathra Oysters – Tathra Oysters 5 Year Old Bistro Grade – NSW
• Outstanding Farmers' Market Trophy Winner: Willunga Farmers' Market – SA
• In the Bottle Trophy Winner: Seven Seasons Distillery – SA
• Outstanding Viticulturist: Vanya Cullen – Cullen Wines – WA
• Unearthed Next-gen Chef: Adam Wolfers – Gerard's Bistro – QLD
• Unearthed Next-gen Producer: Cheryl McGaffin – Daniel's Run Farm – VIC
• Outstanding Innovation: Sea Forest – TAS
• Outstanding Native Producer: The Native Co. – SA
• Outstanding Region: Tweed & the Gold Coast Hinterland – NSW & QLD
• Outstanding Artisan: Tim Malfroy – Malfroy's Gold – NSW
• Outstanding Design: Mathieu Dechamps & Jo Barrett – Handmade Artisan Dough Knife
• Maggie Beer Award for Outstanding Contribution to Australian Food: Peter Gilmore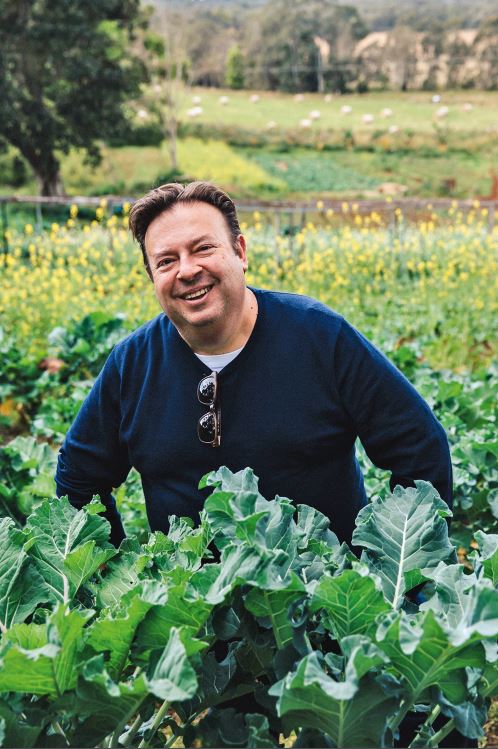 • Alla Wolf-Tasker Good Food Matters Scholarship: Schulz Organic Dairy – VIC
Gerry Harvey & Kerrie McCallum on the Produce Award winners
Everyone was in unanimous agreement that this year's winners were of an extremely high standard.
Harvey Norman's executive chairman, Gerry Harvey, was very impressed.
"Congratulations to all the winners of the 2021 delicious Harvey Norman Produce Awards. The judging panel and the delicious team narrowed the field to the best of the best.
"We now know who they are and what they produce, so it is up to us to do our homework. Find out who they supply and where they are stocked. If we take the time to source from this year's winners we will taste the difference in our cooking and know that we are supporting the talent and hard work of our local producers."
delicious. magazine's editorial director, Kerrie McCallum, was equally effusive about the judges' picks.
"The delicious. Harvey Norman Produce Awards recognise the best Australian produce from all over the country and, importantly, the people behind it.
"During a time of unprecedented change, including flood and the Covid-19 pandemic, acknowledging the resilience and the dedication that Australian farmers, fishermen and artisans show their craft with has never been more important.
"Congratulations to all of our winners who delivered outstanding produce for this year's judging."
All in all, it really was a special night – one that showed off the amazing produce that Australia has to offer. And, honestly, that got our tastebuds fired up!
For that reason, we're about to show you six gorgeous meals you can make utilising a variety of Australia's finest produce.
6 delicious food videos featuring Australian produce
Hosted by Warren Mendes, the following food videos feature him making everything from Singapore Style Pepper-Crab to Sticky Fig Pudding.
Check them out – we think you're going to love what you see!
Below each video, we've posted links to the full recipes on the delicious. website. We've also featured links to the cooking appliances Warren uses – all of which can be shopped online at Harvey Norman.
Singapore Style Pepper Crab
See the full Singapore Style Pepper Crab recipe.
Shop KitchenAid Cordless Food Chopper online.
Beef Lasagne Jaffle
See the full Beef Lasagne Jaffle recipe.
Shop Sunbeam Big Fill Toastie Sandwich Press for 4 online.
Chicken in Lemon with Bitter Greens
See the full Chicken in Lemon Grass recipe.
Shop Tefal Express Portable Induction Cooktop online.
Lamb and Rosemary Ragu with Pecorino Crumb
See the full Lamb and Rosemary Ragu with Pecorino Crumb recipe.
Shop Sunbeam Frypan and Skillet Duo Pack-up online.
Spiced Pork Schnitzel
See the full Spiced Pork Schnitzel recipe.
Shop Tefal Oleoclean Deep Fryer with Digital Timer online.
Sticky Fig Pudding
See the full Sticky Fig Pudding recipe.
Shop Kenwood Multi Pro Sense Food Processor online.