It was certainly a treat to be given the opportunity to attend a special event last week at the larger-than-life Harvey Norman Flagship Store at Auburn – where Kerrie McCallum, the Editor-in-Chief of Delicious, and Katie Page, CEO of Harvey Norman, were in conversation with none other than the delightful domestic goddess herself – the one and only Nigella Lawson.
This was a great opportunity to see a culinary hero in person, and learn a thing or two about the home cooking revolution.
Nigella Lawson Tour of Australia: Next stop, Harvey Norman Auburn!
A space in the premier store had been artfully decorated for the occasion, and the team from Delicious brought a bag of goodies for each of us lucky enough to attend – including a chocolate brownie made using a delicious Nigella Lawson brownie recipe.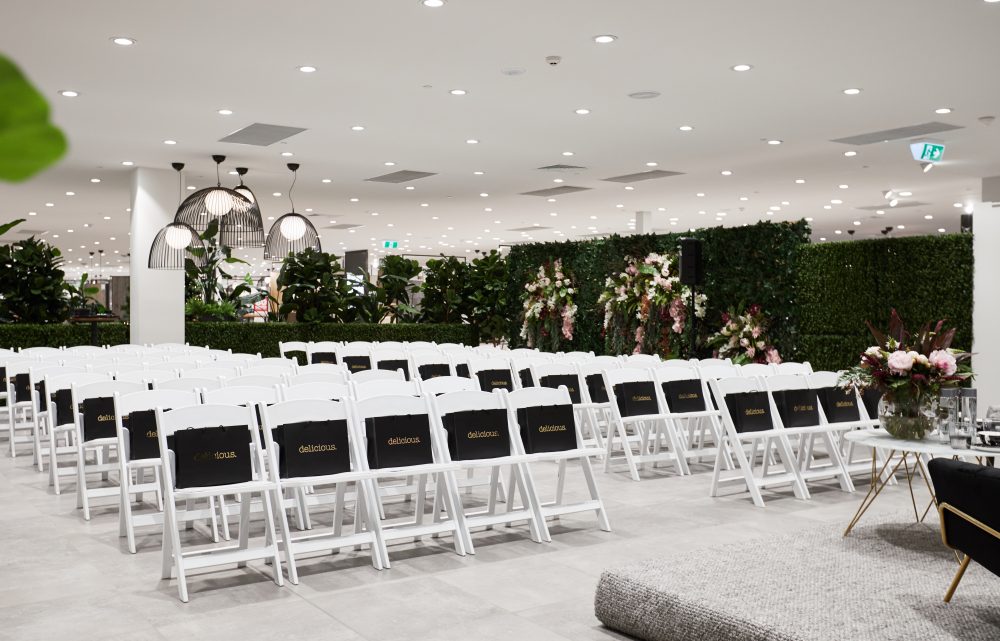 Before we had the chance to take a mouthful, our special guest had arrived.
We may know her as a journalist, restaurant critic, author, cook, TV host and a mother – but how does Nigella see herself?
"I think I'm a mixture of many things, and I don't know if I have this unified sense of personality or being. We're all doing so many different things, so you're not used to thinking of yourself in any one particular way. But I suppose if I were to think of myself as anything, I would think of myself as an enthusiast," said Nigella.
"I think the difficulty is we get very caught up in how we're perceived or how we define ourselves. I think in the end you just have to be the person you are, and what you see is just me. We're all made up of various different facets and each part of our personality can take over at any one time. But I'm an enthusiast in the sense that I'm not a professional. I don't have any particular expertise – but you don't need that to go through the world and be into it."
Both Kerrie McCallum and Katie Page, as well as many in the audience, felt they could also identify as being an enthusiast. The only question became whether or not we could write that on our immigration slips the next time we pass through customs.
Kerrie then asked Nigella if there was a 'sliding doors' or 'crossroads' moment on her journey, from journalist to an international celebrity recognised by first name alone, where she transitioned into the Nigella we know today?
"In films or TV change is always sudden, but in life things are gradual. In the beginning, the first real point of change was writing my first book – however I continued being a journalist and things still carried on as normal. I think doing television changes things quite a lot, because you exist in a different way for people," said Nigella.
"But I suppose it was that thing of writing a book, because I never thought I would move away from journalism. I thought it would be the only book I did, and of course it was that book that led to TV. So I think in life it is always what you do that leads to something else, and often it's doing things that don't go well that lead to something good. That's why I always say to people that sometimes failure can help you to success."
And has that success made it hard to lead a normal life?
"I try as much as possible to hold onto a normal life because I think that's very important. My life isn't one where I go to premieres quite a lot. My idea of a wonderful night is one pottering about my kitchen then lying on the sofa with cashmere socks on and reading a book."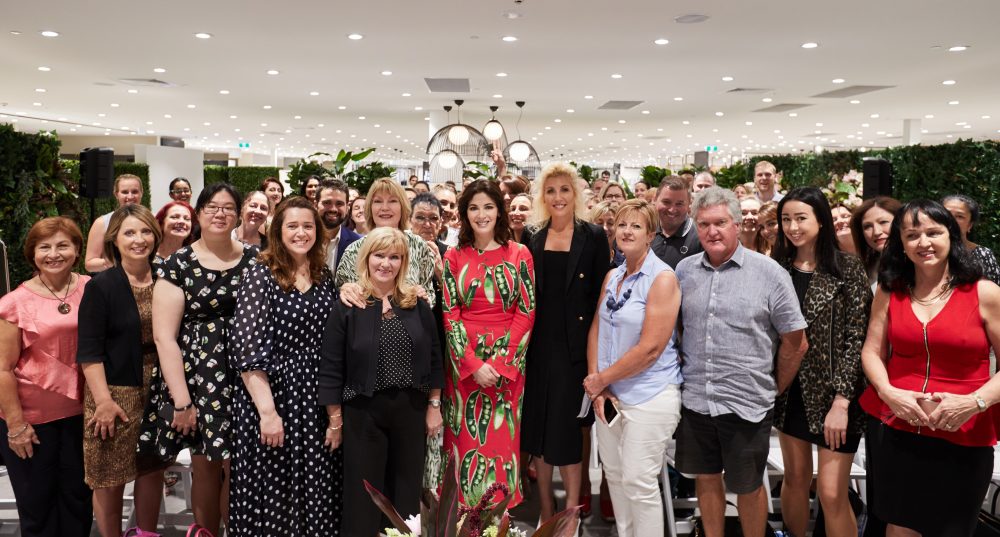 Among her many achievements, Nigella proved that cooking programmes could rival sport and music in terms of audience appeal and ratings. But how did she do it? Alongside the huge effort put into planning her programmes to ensure the production values were high, Nigella said that the big change was in audience perception of how people actually cooked.
"TV was dominated by professionals that cooked in a way that I know I can't cook at home, and actually – if you speak to all the chefs – they don't expect to cook at home like that either. But people were made to feel as though they had to act like they were cooking in a fancy restaurant at home – and that's stressful," said Nigella.
"What changed is that people saw someone cooking in the way they were cooking at home. When I started I was a working journalist. I had a baby and a toddler. I had a husband that was ill. I had to cook while doing everything else within my life – so my recipes are about that.  It's not some grand marketing strategy, it's just me saying 'These are my shortcuts. These are the things I can't do, and this is how I get around them.'"
"The thing that makes the difference is trust, so I make sure that my recipes work and can be made at home. That way the audience knows they came from someone's kitchen."
It was evident that the appreciative audience was full of fans who saw Nigella as a real cooking hero. But who does Nigella look to for inspiration?
"I adore Anna Del Conte – she's 92 and still writing books – and Stephanie Alexander is a real hero of mine. Her book, The Cook's Companion, is just a wonderful, inspiring book and it's as fresh as the day it was written. She really makes you want to try and learn different things than you have before."
After discussing with the audience her plans for this year's Christmas feast, we all wanted to know what Nigella felt was the secret ingredient to a life well lived.
"Kindness. And I think in kindness I'd put in kindness to yourself. And chocolate."
 Inspired to cook up a feast? Whatever your skill level in the kitchen, you'll find the cooking companions you need in Harvey Norman's Kitchen Appliance range.
Plus, if you get a chance, we'd love for you to drop into our Flagship Store at Auburn and say hi. Australia's premier home and lifestyle destination, this is most definitely a shopping experience like no other! Where is Harvey Norman Auburn? 250 Parramatta Rd, Auburn NSW.