The Central Coast Mariners and Western Sydney Wanderers are just one win away from being crowned champions and holding aloft the premiership trophy – the Hyundai A-League is about to get serious.
With the Grand Final nigh, the two remaining teams are fine-tuning their preparations for the main event.
In their debut A-League season, the Wanderers have been a huge success. The club finished on top of the ladder, losing just six games and collecting the Premiers Plate along the way.
Captain Michael Beauchamp said winning the championship was a goal the club set out to achieve back in the pre-season. "It was something we definitely worked on from day one," he told Sky Sports Radio, "We wrote down a few goals that we wanted throughout the season and so far we've achieved what we wanted to; obviously, the ultimate goal was winning the grand final."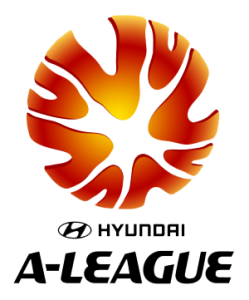 With the introduction of a second Sydney team, a huge rivalry with Sydney FC has been created. The Sky Blues were crowned champions in 2005-06 and again in 2009-10 and have always enjoyed being the dominate club in the city. "The new rivalry with our neighbours from the West has been great for the game. We support the growth of football in Australia, however, Sydney will always be sky blue," Chairman Scott Barlow told the audience at the club's end of season awards night.
Rivalries and derbies are an integral part of any sporting competition and are crucial for the A-League. These matches draw huge crowds and attract media attention, while igniting the feeling and passion amongst supporters.
The 'Big Blue' between Sydney FC and Melbourne Victory is the biggest derby match during the season. The clubs are two of the league's most supported teams and hail from the largest cities in Australia.
Other rivalries include Adelaide United v Melbourne Victory, Adelaide United v Sydney FC, Melbourne Victory v Melbourne Heart, Sydney FC v Central Coast Mariners and the 'F3 Derby' between Central Coast Mariners and the Newcastle Jets.
This season has seen Sydney FC sign former Italian World Cup winning star Alessandro Del Piero. His influence on the league and fans has been phenomenal.
Since its inception, the A-League has attracted marquee players of the highest standard, including former English Premier League stars Dwight Yorke and Robbie Fowler, plus Asian superstar Shinji Ono, currently playing with the Western Sydney Wanderers.
In a positive sign for the league, current Socceroo players are returning home to continue their playing career. Brett Emerton, Jason Culina, Richard Garcia, current Socceroos captain Lucas Neill and arguably the greatest of all time, Harry Kewell have all graced the A-League with their presence.
Former Socceroos Ned Zelic, Kevin Muscat, David Zdrilic, Steve Corica and Alex Brosque have all played in the A-League during their distinguished careers.
The Hyundai A-League is currently more popular than ever, so let's sit back and enjoy some world class finals football.