Do you want to create thirst-quenching sparkling water quickly, easily and in the comfort of your own place? Imagine a product from Harvey Norman's range of kitchen appliances that gives you sparkling water on demand. Enjoy it on its own, whip up refreshingly fizzy fruit infusions or even have a cheeky cocktail.
Of course, as a savvy consumer, you want nothing but the best sparkling water maker for your home.
Introducing the Aarke Carbonator. It's home carbonation. Refined.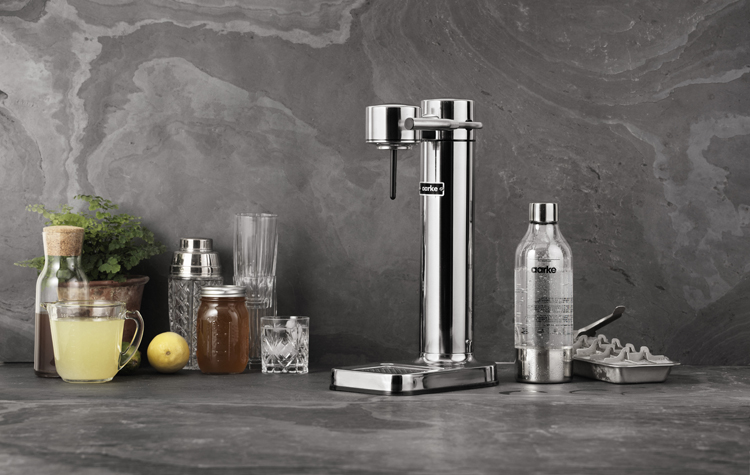 Aarke Carbonator
There are a number of benefits to having a dedicated soda machine for home. For starters, it's convenient, so you don't have to cart heavy bottles from the supermarket. Also, it's environmentally friendly, meaning less landfill and plastic in the ocean. Plus, it's potentially good for your health as an option for increasing daily water intake.
The innovative Aarke brand was founded with the objective to design and develop premium household appliances. In fact, the word "aarke" means "everyday" in Southern Sami, which is a language spoken by only 500 people in the north of Sweden. It makes sense the company chose this as its moniker, considering its mission to "add a silver lining to everyday products and tasks in people's lives."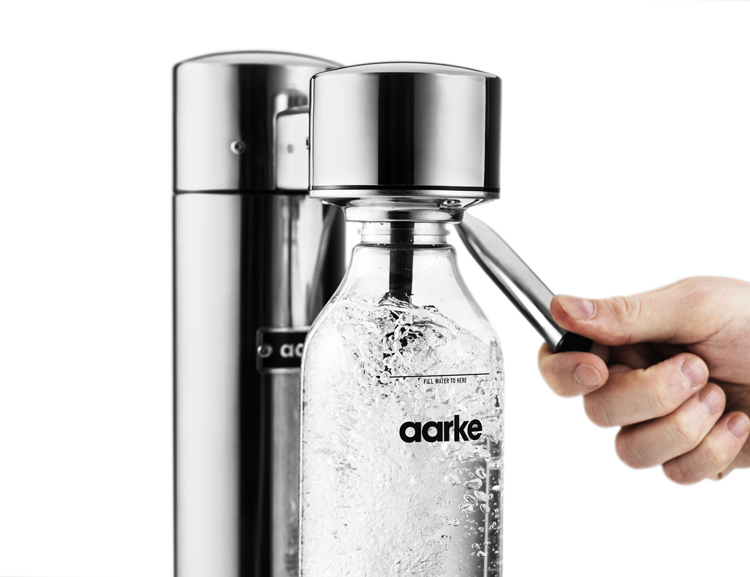 Aarke's water carbonator was designed from the inside out. This is one of the key reasons behind its slimline dimensions and strikingly good looks. It's a sculptural piece that makes a style statement on your kitchen counter.
Seamlessly fusing fashion and function, here's the world's very first carbonated water machine with a complete stainless steel enclosure – unlike those flimsy plastic soda makers of the past. In addition, the Aarke machine features a unique system made up of three independent safety valves.
And in a clever design feature, this sparkling water maker from Aarke is also compatible with SodaStream gas cylinders and bottles.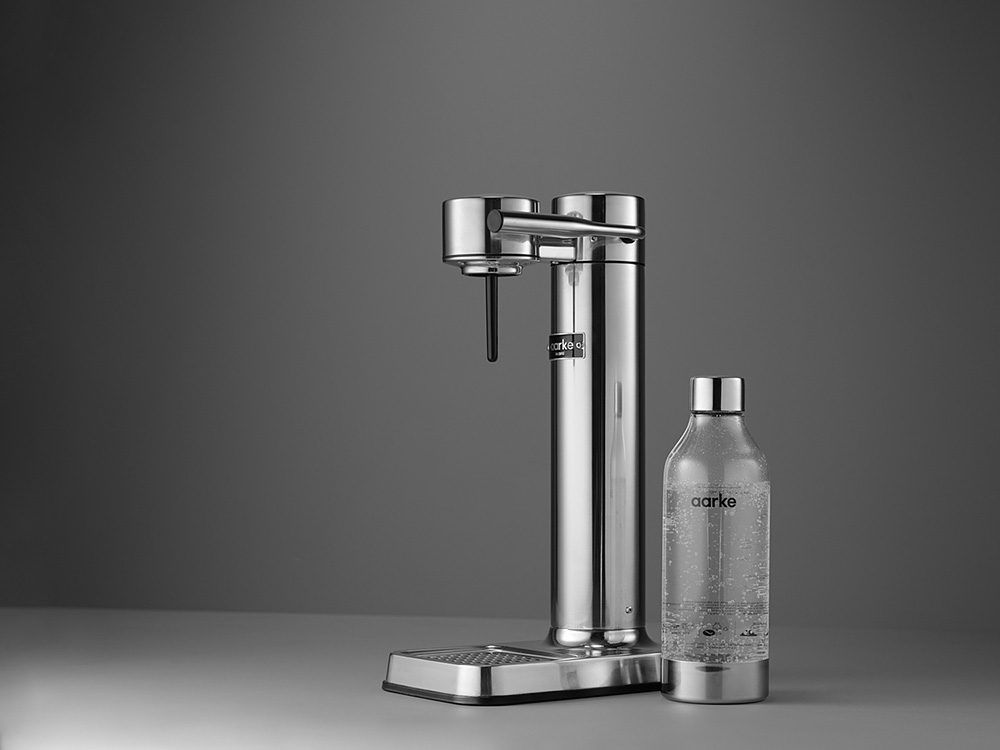 How To Use Aarke
How to use Aarke is incredibly simple, as you'd expect.
Firstly, put the drip tray grid aside. Lift up the Aarke carbonation machine and hold it in a horizontal position, slide the CO2 cylinder (which is sold separately) into the machine and screw it in tight. Then, place the drip tray grid back.
Secondly, fill with water up to the bottle's filling line. After that, attach the bottle by screwing it into the machine.
Finally, pull the lever down and hold it until you hear a buzzing sound, then release it slowly. This both carbonates the water and automatically lets out the pressure in the bottle. All that's left to do is unscrew the bottle from the soda maker and serve.
To enjoy the best, most refreshing result possible, here are some useful tips for using your carbonated water maker by Aarke:
▶ Use pure water only.
▶ Because it absorbs CO2 better, use refrigerator-cold water.
▶ Flavour your water after the carbonation process, in a glass or jug.
▶ Repeat the process to achieve stronger, more effervescent carbonation.
▶ To save gas, don't lift the lever all the way up between the carbonation cycles.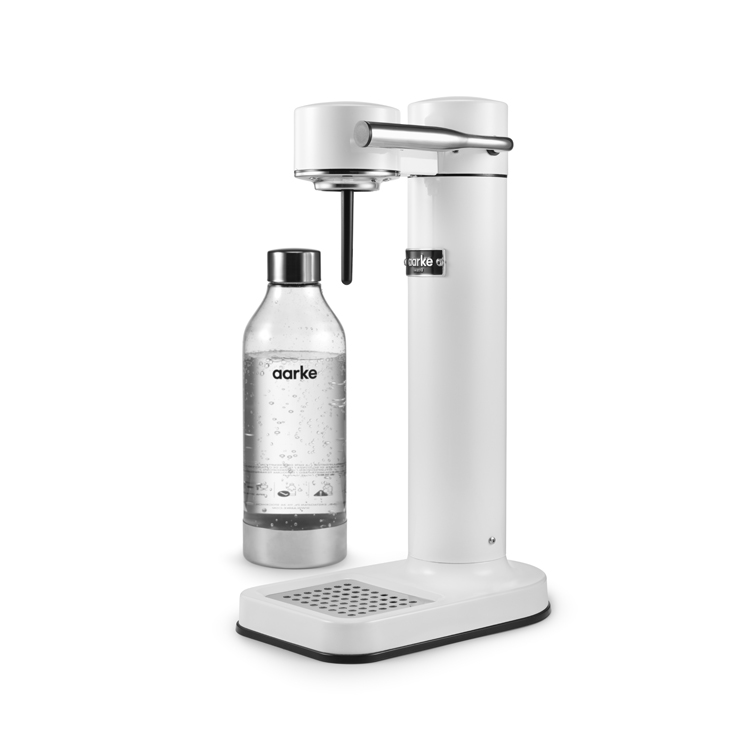 Carbonate at Home
Choose Harvey Norman as your one-stop spot for the Aarke range of products. We're the exclusive stockist of the Polished Steel, Matte Black, Brass and White models of the Aarke Sparkling Water Maker. You can be sure there's a colour finish to suit your kitchen décor.
In addition, Harvey Norman offers the separate Aarke PET Bottle in Steel, as well as Aarke Organic Tonic Mix flavours, including Bitter, Rhubarb and Spruce.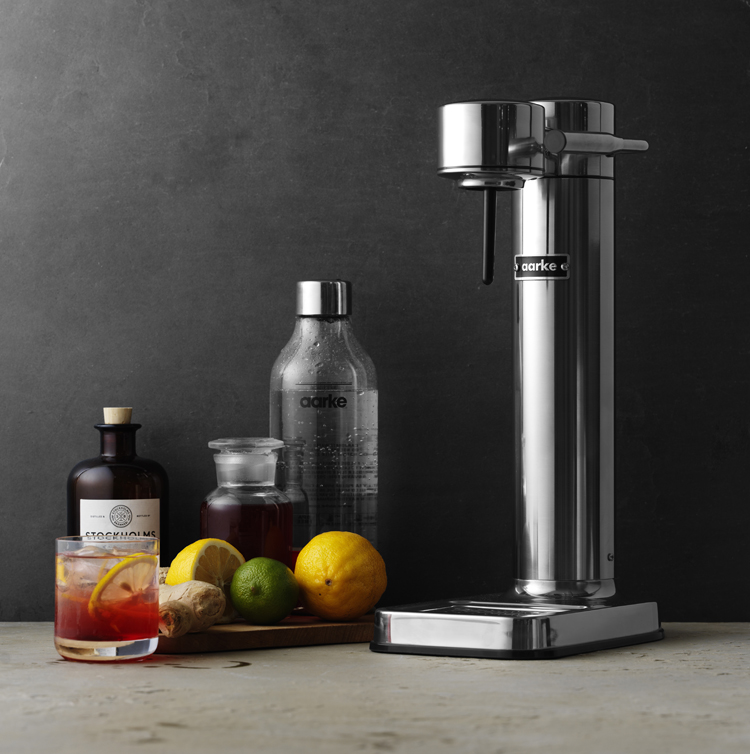 Shop online or visit your local Harvey Norman store and speak to our friendly, expert staff about the best soda makers on the market, like the Aarke Carbonator.