From Gallipoli to Canberra, Wellington to the far reaches of the Australian Outback, poignant dawn services and ceremonies allow us to honour the ANZAC's courage and mateship. However, it's a couple of other unique and quirky ANZAC Day traditions that allow us to pay tribute to the ANZAC's irreverence!
ANZAC Day Gunfire Breakfast
If you ever needed any more proof of the adversity the ANZACs suffered, look no further than their breakfast. Each morning in the trenches, with the haunting sound of gunfire ringing out around them, they'd enjoy a hearty mug of coffee or condensed milk, nutritiously blended with a tipple of rum.
Having just had a glass of condensed milk and rum myself, all in the name of good research, I can tell you that if you don't mind a tasty and refreshing beverage, then this isn't the drink for you!
This was a concoction born from the need to make something out of a rough bunch of rations. In true ANZAC fashion however, the soldiers (well, a few of them) came to savour this little breakfast delicacy. So much so, that many would return home and continue to drink it, always sure to get a chuckle out of the unsuspecting grandchild giving it a try.
Nowadays, the traditional Gunfire Breakfast lives on, with RSLs serving milk and rum after dawn services. At least you only have to drink it once a year!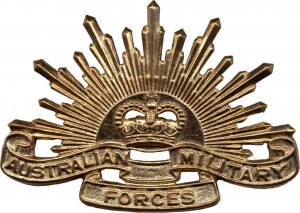 Two-Up
Imagine this scene – an international tourist arrives in Australia on April 25th. They're hungry and decide to head to the RSL to try out that delicious roast lunch they've read about in the guide book. Once there, they're greeted by hundreds of people yelling "Come in, spinner!"
"I've just had some hair-plugs put in, but surely I don't look like Shane Warne, do I?" the cricket-loving, but two-up-ignorant, tourist will ask. The bewilderment only continues once they hear more shouts of "Heads", "Tails", "Odds" and "Boxer, he stole me bloomin' money!"
This classic coin-flipping, betting game was fondly played by ANZAC soldiers during the First World War. After the war, returning soldiers would evoke that larrikin spirit and flout authority by continuing to play the illegal game, especially on ANZAC Day.
That larrikin resolve won out, as just last year Queensland became the final Australian state to formally legalise two-up on ANZAC Day. It's now safe to say that playing two-up at the RSL is as traditional as an ANZAC biscuit and as legal as an ANZAC Day at the footy.
Of course though, that's just for April 25th. For most Australians, if you're thinking of still playing two-up on April 26th, you better have a "Cockatoo" on the lookout, as the ANZACs would have been sure to say.