Capsule coffee is everywhere these days. If you don't have a machine at home or in your office, you're sure to have seen an ad for one, perhaps starring a Hollywood legend. There's a wide variety of flavours, systems, styles and machines to choose from, each with their own unique features and selling points.
It can be hard to find one that just makes a good coffee, every time, without fuss. Where do you even start?
After two weeks with the L'OR Barista Latte from Philips, I can safely say that I've found a true hidden gem in the market. Available now from Harvey Norman along with the L'OR Espresso capsule range, this simple, easy-to-use, stylish and value-packed machine is an amazing starting point for anyone looking to get into the world of coffee machines.
Read on for the full Philips L'OR Barista Latte Piano Noir review!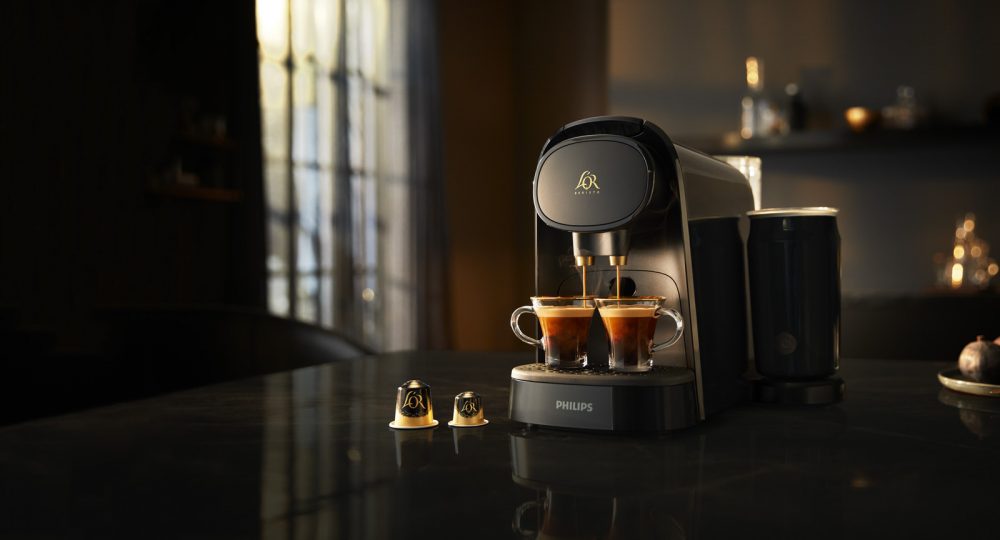 Philips L'OR Barista Latte: Looking Good!
The machine has clearly been designed to take up a minimum of space – ideal for an already-crowded kitchen benchtop or indeed, your office desk. This extends to the on-board milk frother, which adds only a small amount to the machine's compact footprint and doesn't require a separate power point.
With a stylish look thanks to the work of industrial designer Khodi Feiz, the machine itself sat very pretty on my desk. The piano-black finish certainly shone underneath the office lights – check out those reflections!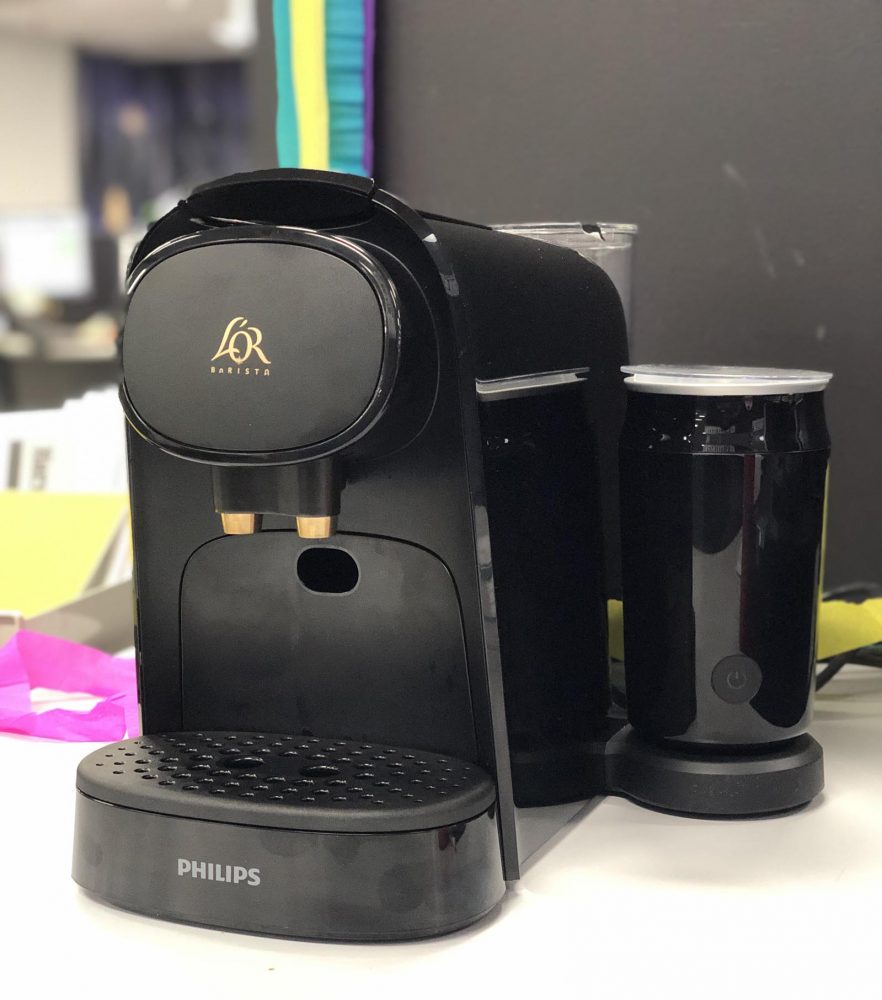 Two Things Are Better Than One
When it comes to coffee, this truism becomes very real. Like on a Monday morning, when a caffeine addict like me will require at least double the normal dose of coffee to begin functioning.
The L'OR Barista coffee maker's hidden party trick is that it's the first one capable of producing not one but two separate espresso shots from a single capsule. This really is perfect for me, or those who simply like their coffee strong. Or, prepare two espresso shots at once in two different cups, just like the real baristas do!
The Dual Capsule Recognition technology will take care of the extraction length – there's no need to fiddle with manual settings. Just pop in the capsule and select from Ristretto, Espresso, or Lungo (what some might know as an 'Americano'). The machine will take care of how much water to pass through the capsule, ranging from a short, sharp 25ml single-shot ristretto to a big, bold 220ml double-shot Americano.
Another great 2-in-1 feature the L'OR Barista has is that it's compatible with two capsule ranges. Not only can you use Philips L'OR capsules, you can also use Nespresso-compatible capsules (essentially the standard coffee capsules in Australia), which vastly increases the number and styles of coffee, hot chocolate, tea and other beverages the machine can make.
A Clever Design
All that's needed to get started once you've filled the water tank is to pop up the main capsule holder. As you lift the lid, it will cleverly dump the last capsule you used into the machine's integrated bin, which also has a handy drip tray underneath it to catch any water still in the capsule.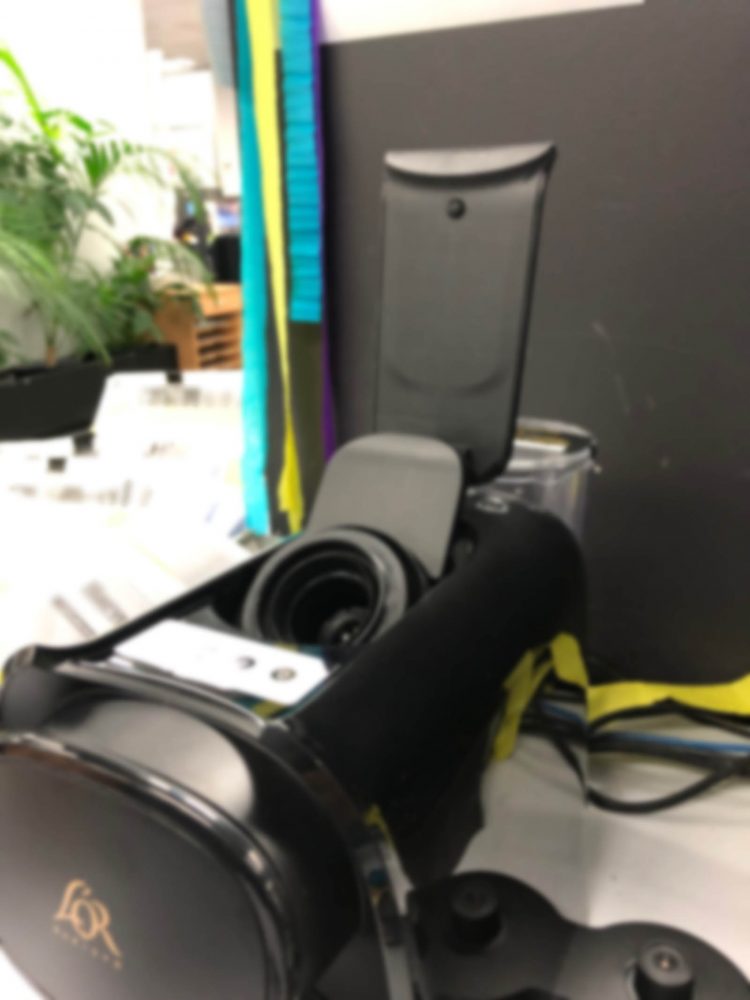 When it's full, simply slide the bin out from the front of the machine, give it a rinse, and pop it back in.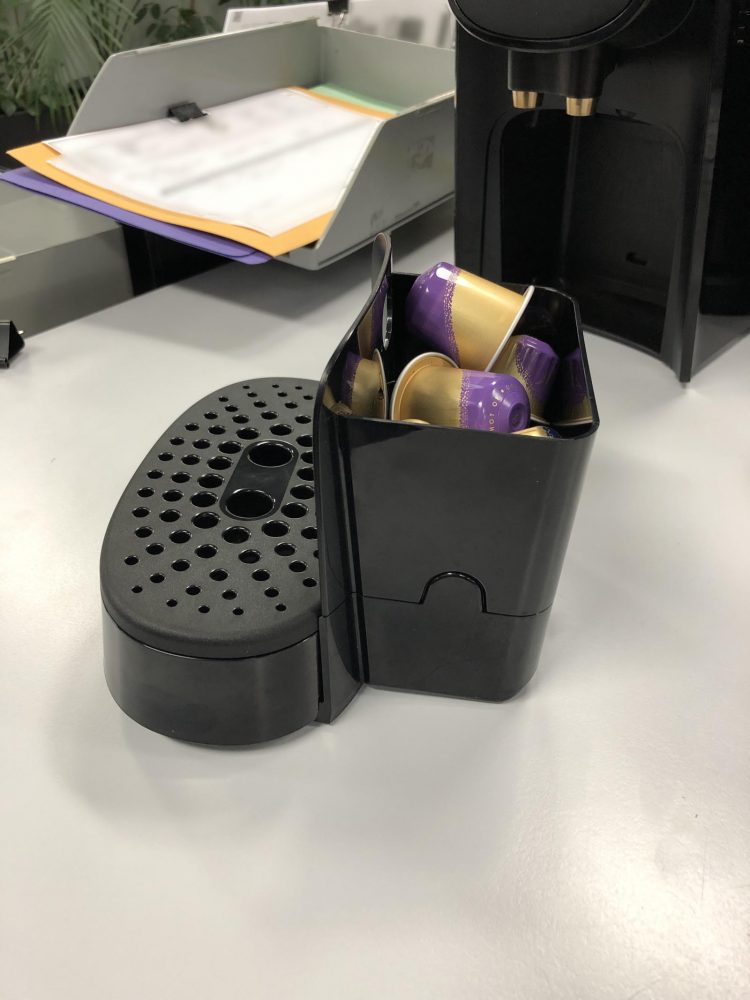 The great thing about these capsules is that they are recyclable via the TerraCycle program, which is completely free to use and saves them from ending up in landfill.
Frothy Fun with Philips L'OR Barista
My highly subjective point of view is that the only way to take coffee is with warmed, textured milk and at least a bit of sweetness. On this front, the L'OR Barista Latte has you covered too. With a single touch, the integrated milk frother will simultaneously warm your milk and create plenty of froth. For iced drinks, it can even froth without warming the milk. There's a further hidden trick too – removing the circular metal whisk will warm your milk without frothing it, instead giving it a mildly textured nature ideal for a latté. Plus, hold down the button for three seconds and you'll get cold frothed milk which is just great for chilled drinks.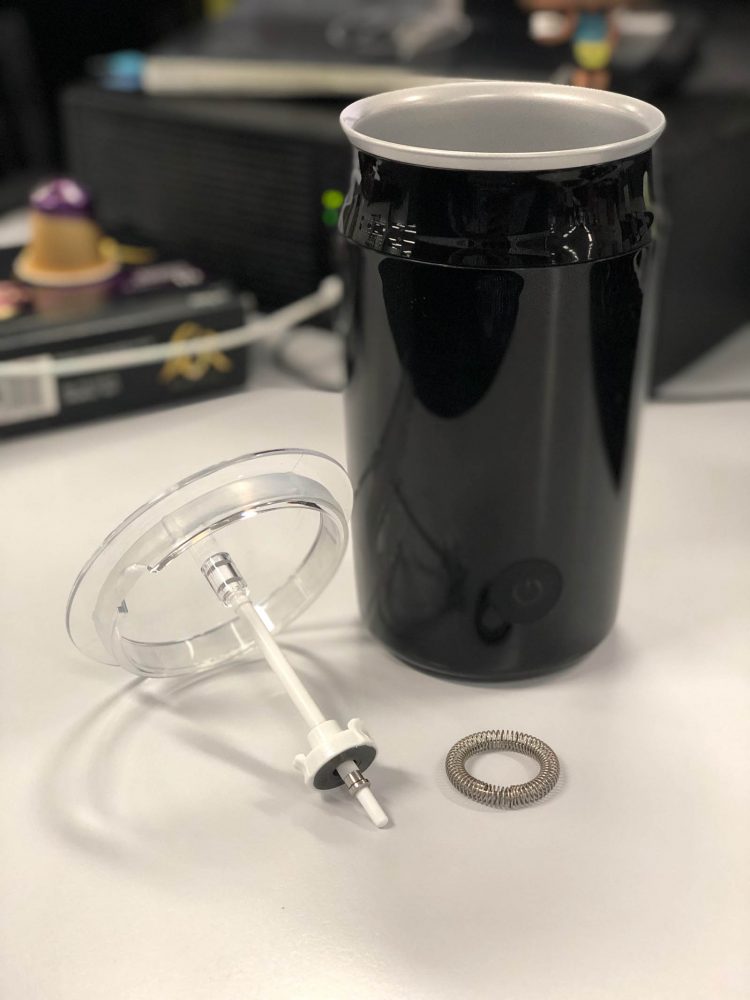 The frother can even handle nut-based milks – just shake the carton first and your almond milk will froth just like full-cream.
Passing The Taste Test
While the L'OR Barista machine might be stylish and feature-packed, the ultimate test is still whether it produces a decent cup of coffee.
As someone bitten by the coffee bug years ago, I'm happy to grab a caffeine fix in any way – from instant coffee out of a tin in the office kitchen to an expertly-crafted cappuccino from a café. As a true coffee lover, I was intrigued to find out where the L'OR Barista sat on the vast and wonderful coffee spectrum.
A huge range of choices were kindly provided to me to test, ranging from the Profondo (a single shot ranking at a relatively tame 8 on the strength scale) to the Double Barista Selection, a double-shot variant clocking in at 13 strength points – as high as the scale goes. To start with, I settled on the 10-point Supremo. Attracted by its regal purple colouring and claims of a 'complex, powerful and spicy' flavour, the Supremo turned out to be a terrific starting point.
Combined with milk from the integrated milk frother, it turned out to be as close an approximation of a cafe-style cappuccino as I have had from a machine. The espresso portion was bold, rich and not at all burnt or ashy, which is unfortunately common with some capsule-style coffee machines. The frother proved highly adept at turning cold full-cream into the warm, properly-textured milk with the full head of thick foam that's essential to the cappuccino experience.
In one of my past roles, one of the perks was access to a fully-automatic bean-to-cup machine from a highly-esteemed European marque. Overall, I'd say the Philips L'OR Barista's first result was pretty much on par with what that device – worth several thousand dollars and a lot more complex – could produce.
A great first impression!
Take Their Word for It
To make sure I wasn't just imagining things, I enlisted the help of three fellow coffee fans from around the office – Honey, Marianne and Monica – to get a second, third and fourth opinion on this Philips machine's performance.
Honey is a fairly casual coffee fan, preferring her daily shot of espresso with a dash of almond milk and a teaspoon of brown sugar. Her mug is certainly the coolest I saw during the review; it actually responded to the heat of the coffee!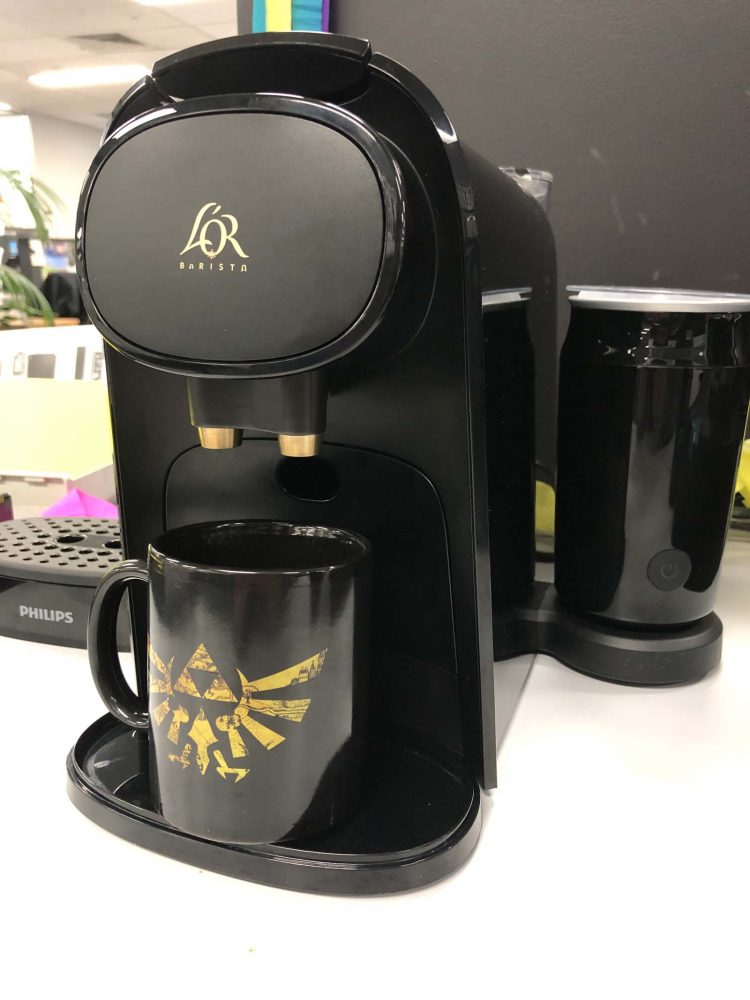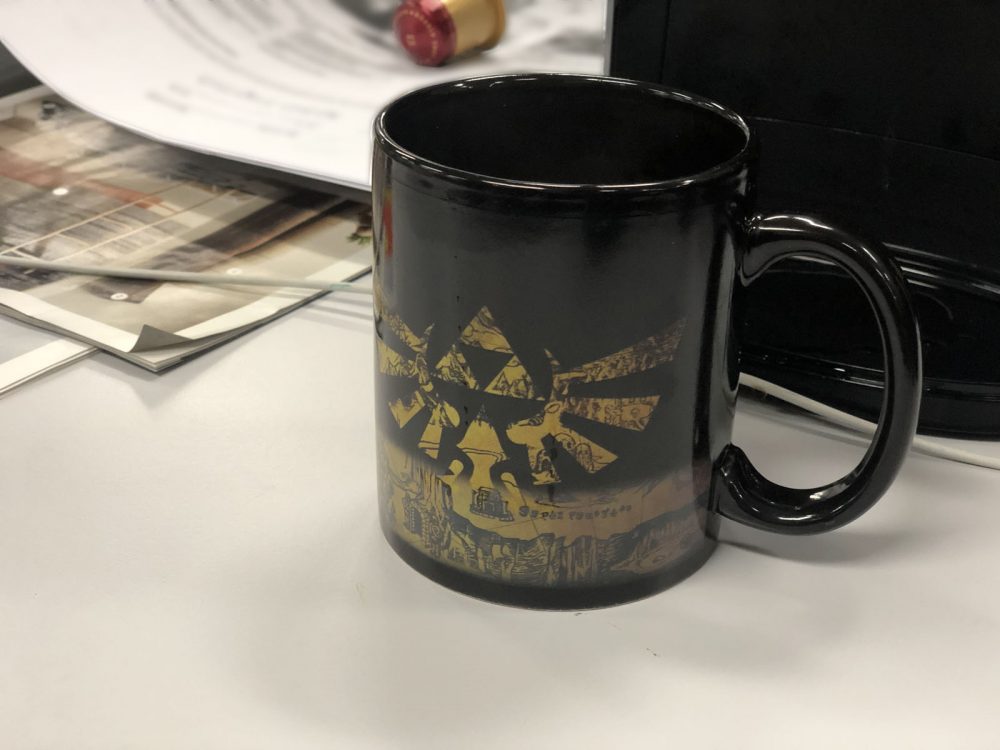 Honey's overall rating for her single-shot ristretto (strength: 11) with milk was a 7/10, brought down slightly by being too strong. There were no complaints from Honey about the quality of the coffee, describing it as 'barista-like'. How fitting!
Marianne is more of a connoisseur, preferring a single shot of medium-strength espresso up to twice a day with a dash of milk. She especially loves a barista-made coffee from a cafe (and who doesn't, really) – so I was keen to see how this little machine would stack up against her tough criteria.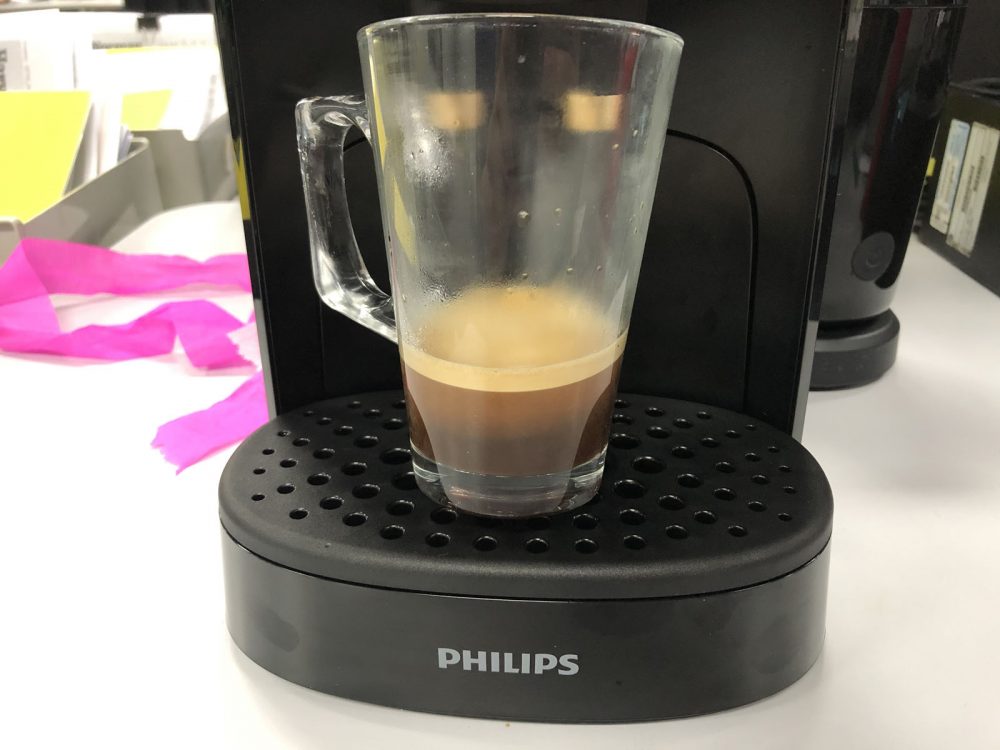 Opting for the Supremo (without milk and in a very stylish espresso glass), the L'OR Barista seemed to make the grade, earning a strong 7.5/10 rating with particularly high marks for taste and heat – something I personally find capsule machines generally struggle with. Another win for the L'OR Barista!
Monica sits somewhere between Honey and Marianne on the coffee enthusiasm scale. A lover of skim lattes (up to two per day), Monica chose a Profondo single-shot espresso in combination with frothed skim milk. A light dusting of chocolate powder in combination with Monica's very chic mug produced something that would look right at home in a quirky inner-city café.
Overall, the L'OR Barista achieved a very strong 8.5 from Monica. It received high marks for strength, temperature, and the taste – 'very unique'. If making another cup, Monica would froth the milk for a shorter amount of time to suit her preference for less froth and more milk volume. As mentioned earlier, this is easy to achieve by removing the metal whisk from the frother.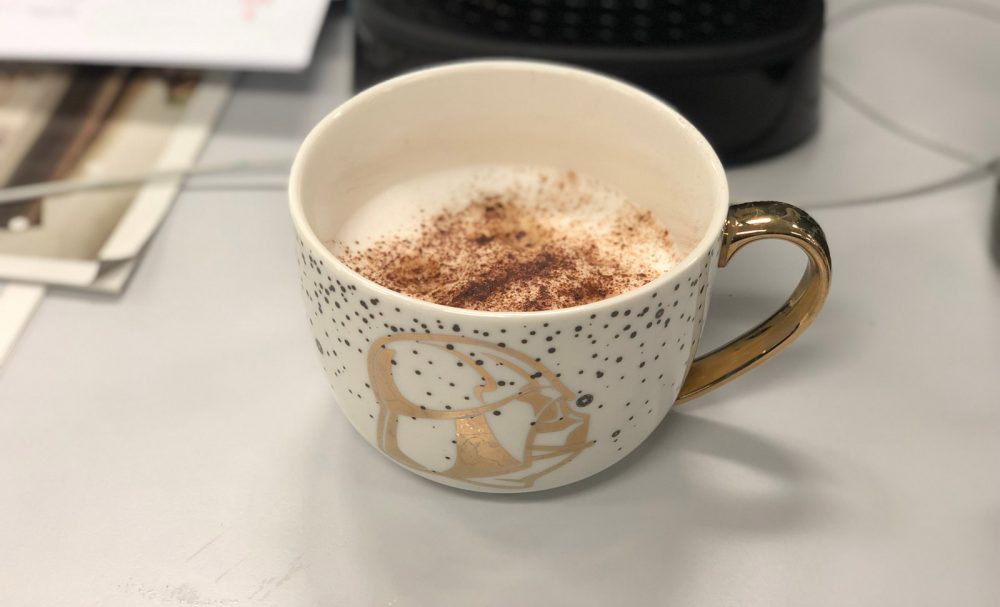 What coffee machine should I buy?
If you're in the market for an easy-to-use, uncomplicated coffee maker that gives you compatibility with a wide range of coffee capsules in Australia at a value-packed price, I'd certainly recommend that you look no further than the Philips L'OR Barista Latte. There's no gimmicks, no fancy tricks – just great quality coffee and rich, textured milk from two presses of a button.
Shop both the Philips L'OR Barista Latte machine and a wide range of Philips L'OR capsules online or head to your local Harvey Norman and speak to our friendly coffee experts to find the right machine for you!