In this sun-kissed country of ours, summer is all about one thing: the great Australian barbeque! However, before you can sizzle up that first beef, pork or vegan snag of the season, you may be asking yourself 'Which BBQ should I buy?'
So… Which BBQ Should I Buy?
Given that everyone has a varying level of barbequing expertise – from BBQ Beginners to those fully fledged BBQ Masters who walk amongst us – individual needs and wants will differ. To help find the right BBQ for you and your cooking style, we've put together the following BBQ guide which aims to match you up with your perfect BBQ from Harvey Norman. Whatever your BBQ skill level, you'll soon be ready to BBQ like a pro!
For the BBQ Beginner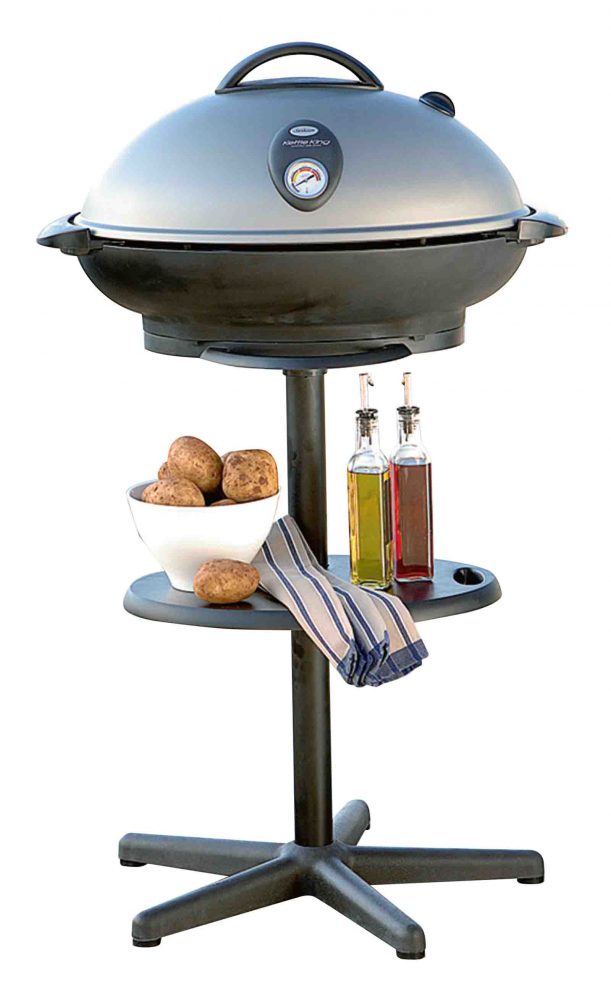 This little electric beauty is perfect for BBQ beginners living an apartment-style life within the throws of the city. Simply plug it in to start cooking – and then create delicious meals cooked to perfection with the assistance of the Built-in Temperature Gauge and Probe. Tough and versatile, the Sunbeam Kettle King Electric BBQ is easy to use and made for outdoor convection cooking, while taking up very little room on your balcony. It features a waterproof design that will prevent damage from the elements when not in use and a handy storage shelf that's ideal for placing essential cooking items on.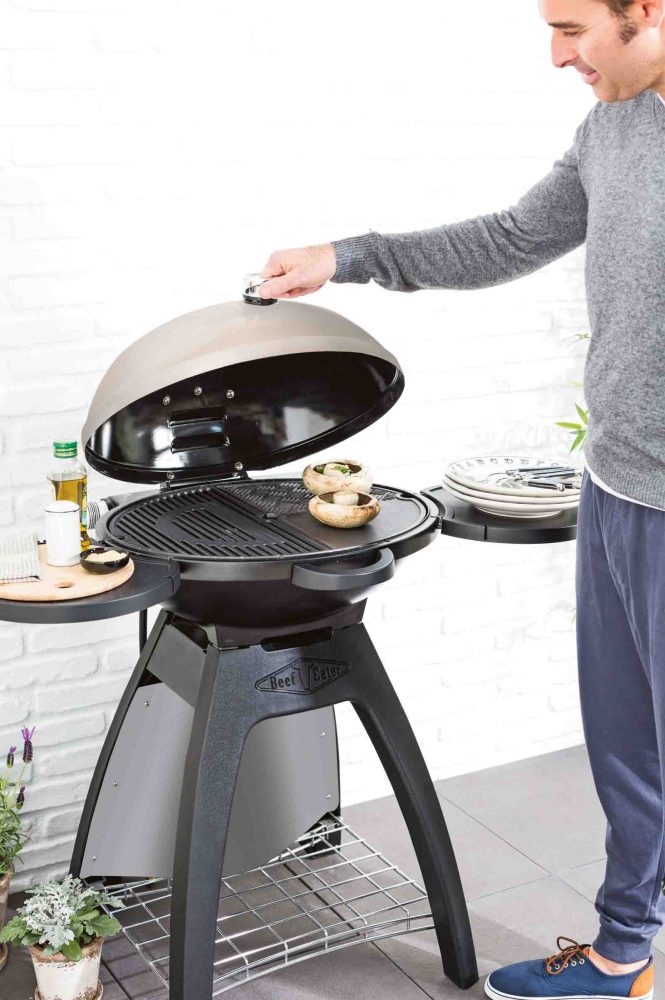 A beautiful addition to any outdoor space, the BeefEater Bigg Bugg BBQ lets you sear, grill and create delicious meals in limited space. This compact griller features Quartz Ignition, two stainless steel burners, Natural Gas compatibility, an included BBQ cover, and is available in three different colours. Great for the BBQ Beginner who wants to branch out into 'low and slow' barbecuing.
For the BBQ Enthusiast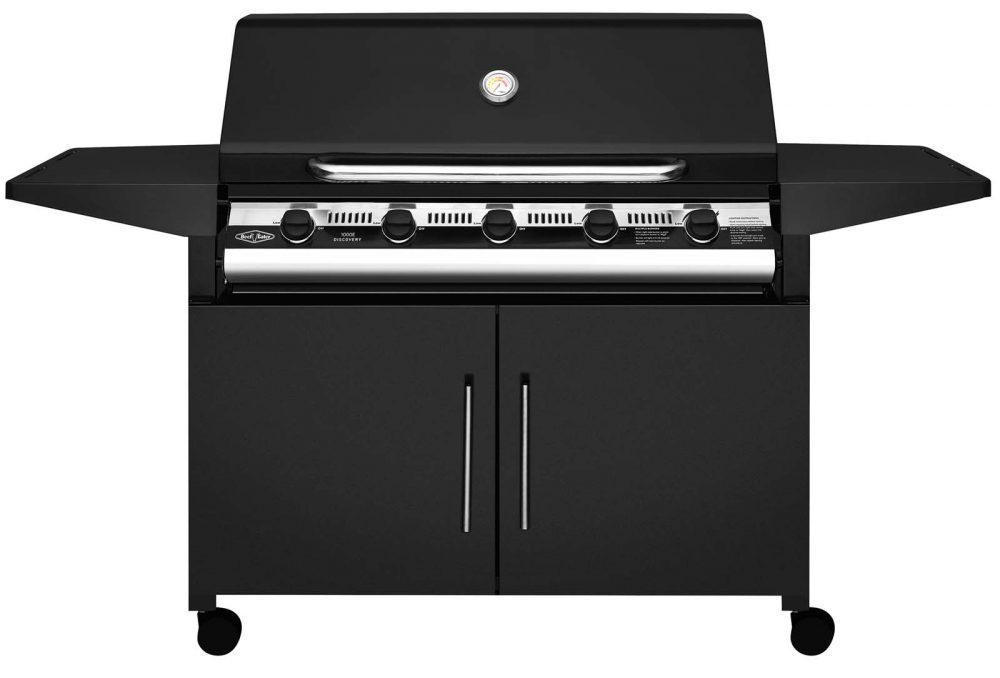 Are you a BBQ Enthusiast hoping to take your skills to the next level? The BeefEater Discovery 1000E 5-Burner could be the best BBQ for you. This powerful BBQ features a traditional design, comes with an exclusive accessory pack, and is equipped with five burners, a hotplate and grill, a built-in temperature gauge, warming rack, handy storage and shelving – and a BBQ rotisserie kit. If you've never had the chance to try rotisserie cooking before, it definitely represents the next step in your barbecuing journey! The BeefEater Discovery 1000E also come with a side burner to give you complete cooking versatility.
Once you've impressed your family and guests with your new-found BBQ tricks, simply throw on the BeefEater Discovery 1000E's included cover to keep it in prime condition for the next cookout.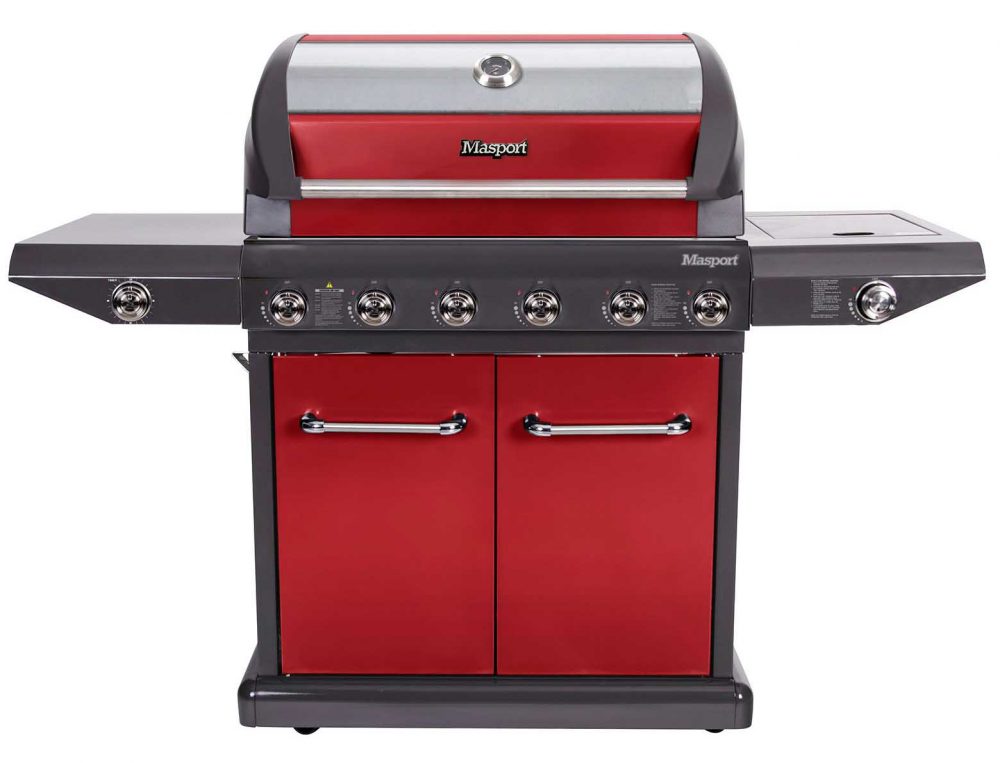 If you're a BBQ Enthusiast, the Masport Mighty V2 6-Burner BBQ is only going to add fuel to your passion! With six premium 304 stainless steel burners and an extra large viewing window in the roasting hood, you won't miss a trick while grilling. You'll be on track for barbecue mastery when you dish up meals devoid of fat-film, fresh from the grill, thanks to the fat drainage system (FADS). Complete with avid storage, prep shelving, a side burner, a roasting rack and a kebab rack, ultimately, this BBQ is perfect for the BBQ Enthusiast who wants complete cooking versatility.
For the BBQ Master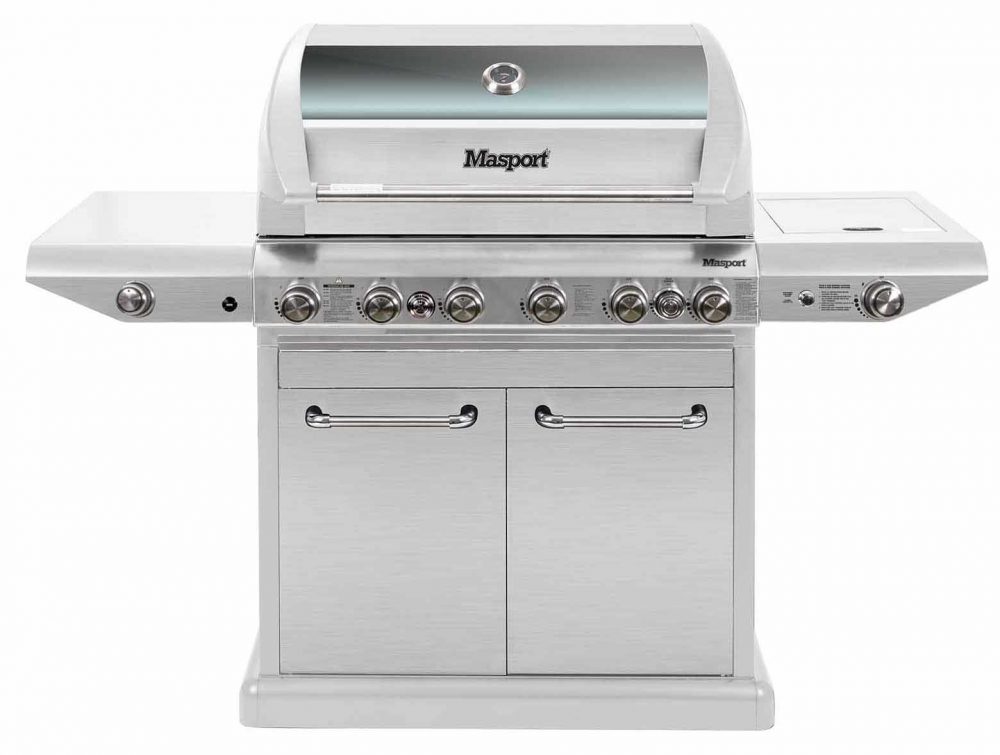 What's in a name? Well, when it comes to the Masport Commander V2 6-Burner BBQ, just about everything! Perfect for the BBQ Master, you'll be the commander of barbecue brilliance when at the helm of this amazingly versatile outdoor cooker.
Complete with an integrated stainless steel smoker grill and wok burner, this is a BBQ designed for those at the top of their game, with all the functionality needed to create the perfect meal time after time. Constructed from premium stainless steel, it certainly looks as good as it cooks, and also comes equipped with an extra large viewing window, grill lights, large cooking surface, ample storage, and prep shelving.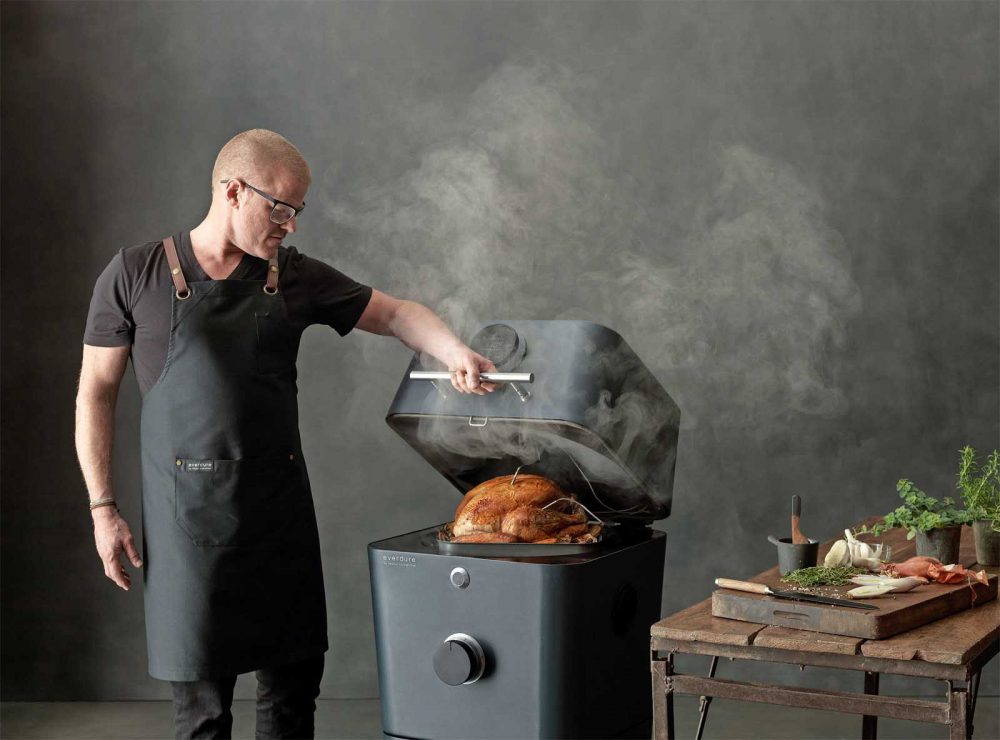 For the BBQ Master who wants the ultimate toy, look to the Everdure 4K Charcoal Electric BBQ – designed in Australia and developed by Heston Blumenthal, a 6 Michelin Star chef. You'll have the ability to try out any BBQ recipe you want, as the Everdure 4K lets you grill, roast, bake and smoke all your favourite foods – and experiment to your heart's desire with charcoal cooking. With this masterful BBQ, you'll be cooking up succulent roasts, tasty smoked cuts, and everything in between.
The versatile Everdure 4K also features a fully integrated food probe system, which sends information to your paired device via the Bluetooth app (download required), as well as a digital control display, cool-to-touch exterior, auto-locking hood, and overheating sensors. In short, as a BBQ Master, this is a tool that will let you extend your vast knowledge of the craft and take your cooking masterpieces to the next level.
For the Outdoor Entertainer
Love outdoor entertaining? These inspired outdoor cooking setups offer something a little different from your traditional BBQ – and could be exactly what you're after!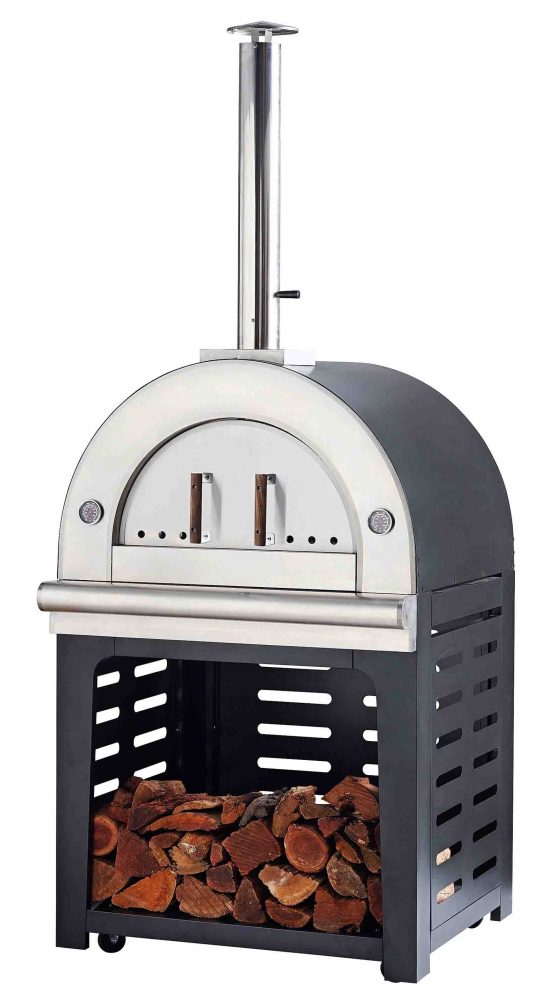 Ever wanted to create authentic wood-fire pizza at home? Give your parties something extra when you entertain friends and family with this Harvey Norman exclusive wood-fire pizza oven from Masport. The sturdy 304 stainless steel frame features a black powder coated finish, while the cooking area offers plenty of room for multiple pizzas at any one time. The oven comes with two temperature gauges for easy monitoring of the interior heat level, a pizza stone, twin handles for convenient inserting and removing of food, and a large built-in storage space for chopped wood ready to go. Now that's something for your guests to talk about!

The Masport Ambassador V2 Outdoor Kitchen is an Outdoor Entertainer's dream come true. It's a 6-burner BBQ… and so much more!
First things first, the Masport Ambassador V2 Outdoor Kitchen's 6-burner BBQ  features a large grill and flat plate cooking surface, a wok burner, roasting hood, warming rack, viewing window and electrical rotisserie – and is also Natural Gas compatible. By themselves, these features already make it ideal for a BBQ Enthusiast or a BBQ Master.
What really sets the Masport Ambassador V2 apart, however, is all the extras. This isn't just a BBQ – it's an Outdoor Kitchen! There's the 124L beverage cooler, the roomy workspace (which is made even larger thanks to the folding side table), the sink module, the spacious storage areas and the three utensil drawers. Everything you need to host the ultimate outdoor feast has, indeed, been brought outdoors.
This Masport Outdoor Kitchen can also be tailored to suit your al fresco space, with the option of selecting a beautiful stone top design and individual modules available separately.
To discover more about Outdoor Kitchens, have a read of our recent article 3 of the Best Outdoor Kitchens for Summer Entertaining – where, alongside the Masport Ambassador V2, we explored two more top Outdoor Kitchens with BBQs. Plus, for further details about customising your Outdoor Kitchen, check out our blog The Easy Way To Design Your Own Outdoor Kitchen.
Know which BBQ you should buy?
We hope we've helped you decide which BBQ you should buy! Now, the only question is where to buy it. That one's easy to answer, as you can shop some of the best BBQs, Pizza Ovens and Outdoor Kitchens in Australia online now, or you can head in to your local Harvey Norman store to view the range in person and to get advice from our friendly, expert staff.
So, whether you're just getting started on your BBQ journey, or you're a seasoned veteran, it's time to get your tongs ready for this Australian BBQ summer!
BBQ Guides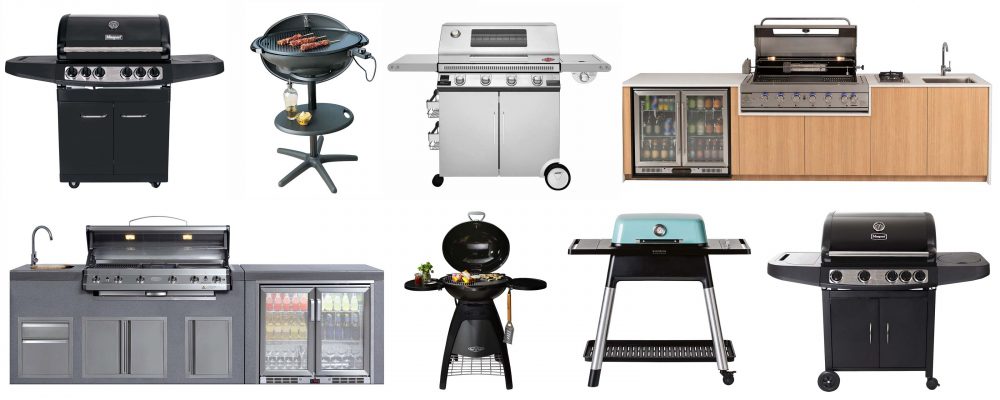 Still pondering 'which BBQ should I buy'? Check out our other BBQ guides for more inspiration:
BBQ With The Best! 4 Cooking Methods, Tips & Lots of BBQ Recipes