Everybody loves barbeques. Fact!
Carnivores. Herbivores. And anyone in between. Whatever your favourite foods, it's entirely possible to produce something appetising for all palates.
Barbequing is an incredibly versatile cooking technique. To highlight this, we've compiled a bunch of the tastiest cooking methods and best BBQ options on the market today, highlighting their features. We've even served up some BBQ tips and BBQ recipes for you to follow, so you can barbeque like a pro next time you fire up the ol' outdoor cooker. Bon appétit!
1) Smoking
As a culinary method, smoking infuses dishes with that unmistakable smoky flavour and aroma. You can experiment with various types of wood chips for different tastes too. By its nature, the smoking process results in tender, juicy meat.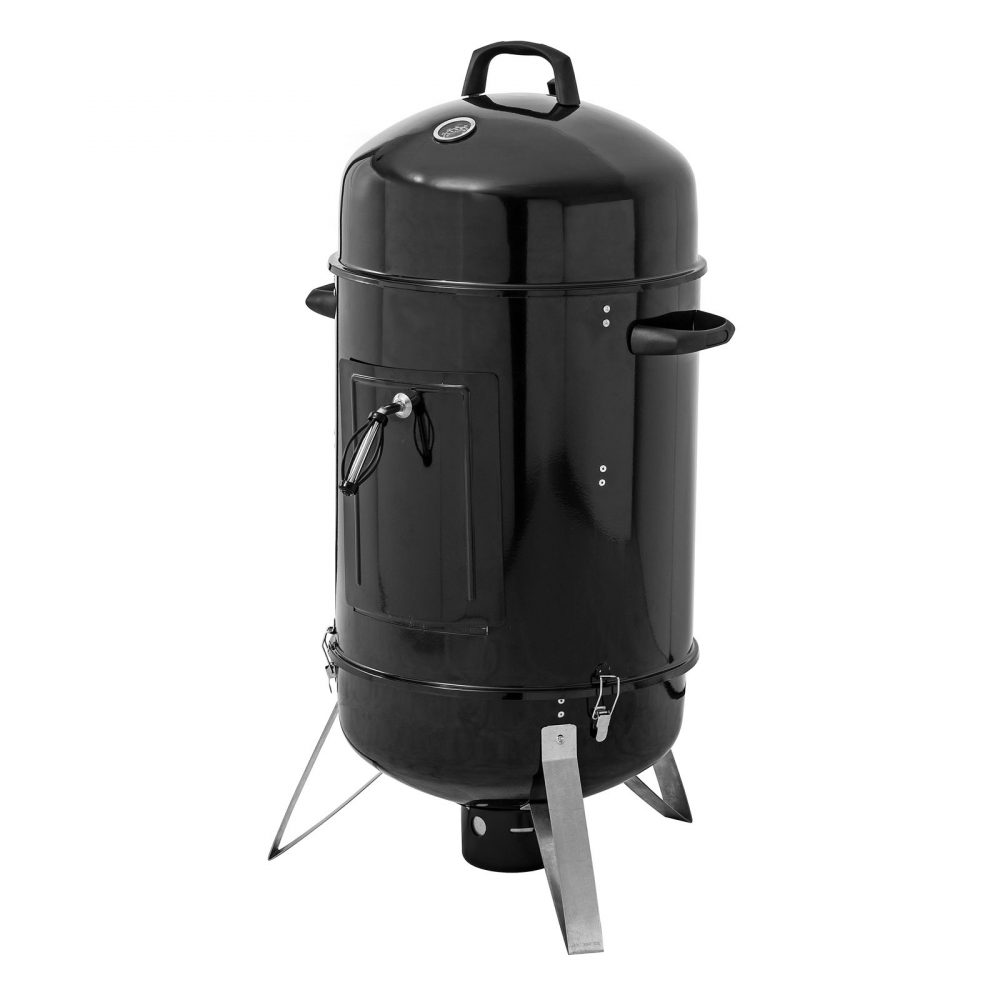 The traditional-style Charmate Large Charcoal Smoker is made from durable powder-coated steel that retains heat and smoke. A lid-mounted temperature gauge makes monitoring heat easy, which can be safely regulated while cooking via an adjustable air vent. With two cooking racks, this smoker can be used for both charcoal and smoke grilling.
The entry-level Charmate Charcoal Smoker is an ideal starting point for aspiring smokey bandits. Plus, it's available in three convenient sizes: large (featured), medium and small.
The charcoal-powered Oklahoma Joe's Highland Reverse Flow Smoker channels smoke and heat under and over food evenly across the cooking chamber – allowing for perfectly smoked food that'll impress all your guests.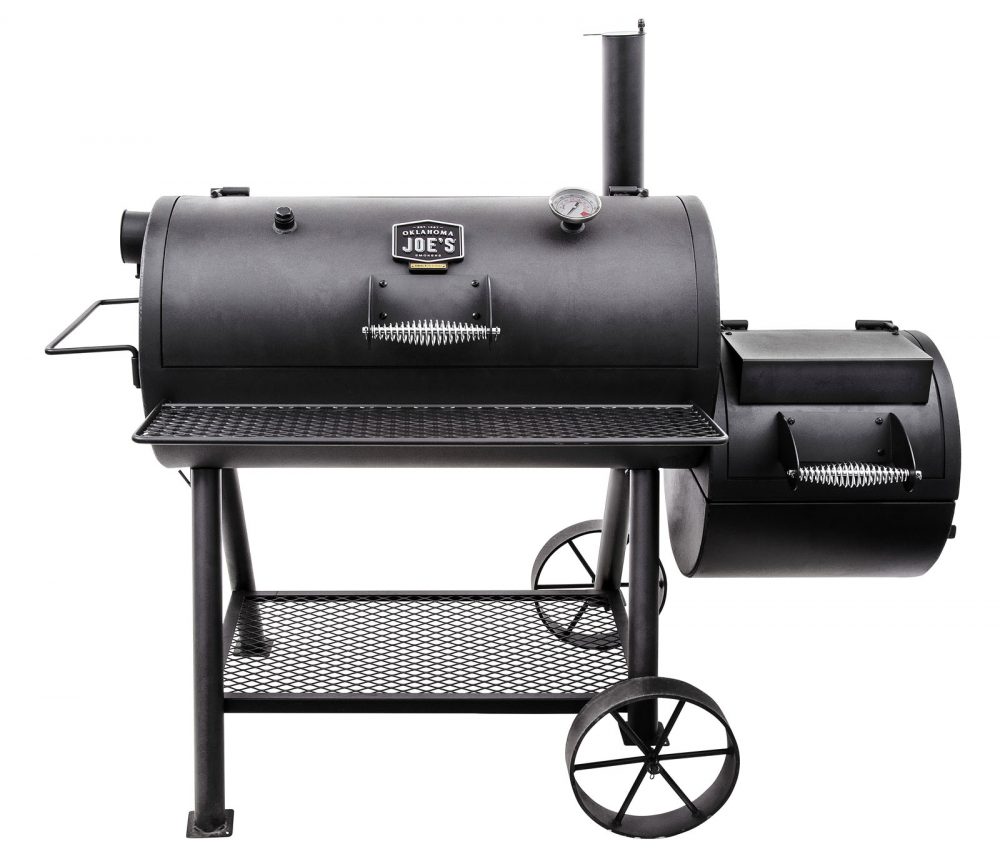 Thanks to its large charcoal basket that fits in the firebox, you can maintain longer cooking times and greater control over heat. An access door on the firebox makes stoking or adding wood easy, without having to open the cooking chamber lid. Cleaning up is quick and simple too because you can easily remove leftover ash.
The Oklahoma Joe's Highland Reverse Flow Charcoal Smoker has a convenient warming tray on top of its firebox, plus a bottom shelf to keep cooking utensils and extra charcoal or wood close-at-hand.
► A Tip for Smoking
Generally, you should smoke food for about half the time it takes to cook it. Also, only open the lid when you really need to – you don't want to lose heat and smoke, two important elements for really good smoked food.
► Smoker Recipe
Put your smoker to work and try out this scrumptious smoker recipe for Smoked Honey Barbecue Pork Ribs With Jalapeño And Coriander Salsa.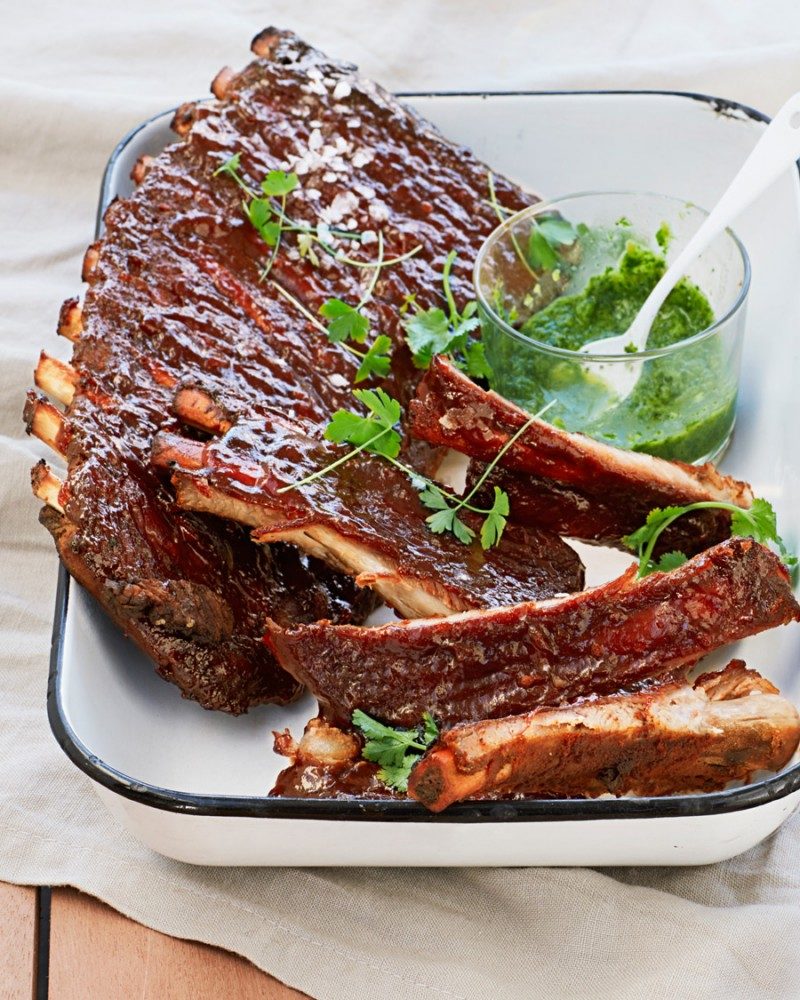 2) Charcoal Cooking
If a world-renowned chef puts his name to a barbeque, you can bet it's going to provide a high quality experience.
The award-winning FUSION™ – part of the Everdure by Heston Blumenthal range – is easy to use. With a simple touch of a button, the electric Fast Flame Ignition System™ lets you light the charcoal quickly, so you can be ready to cook in as little as 10 minutes.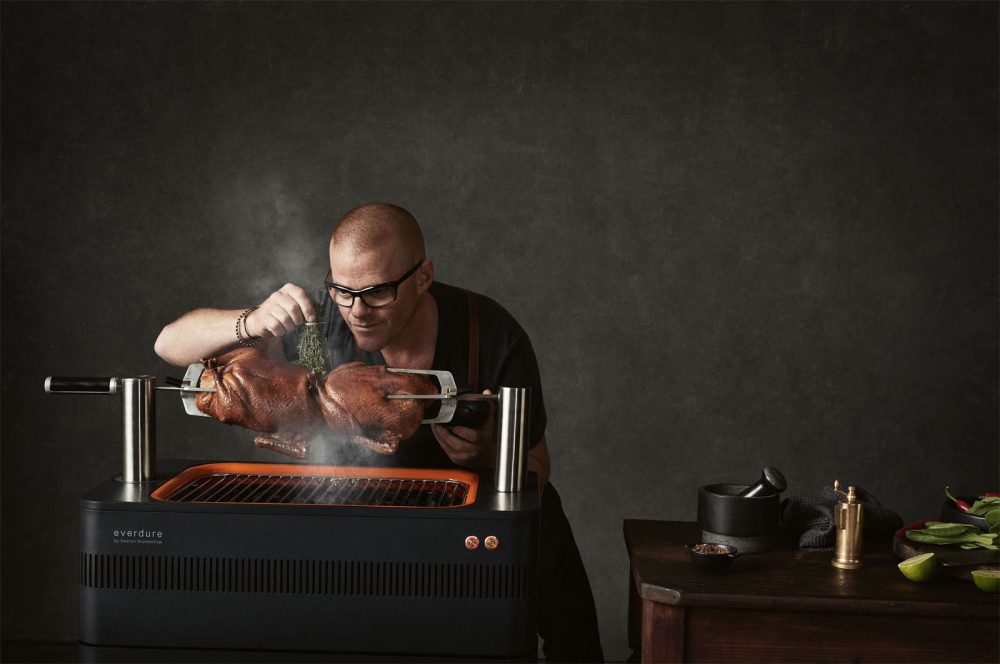 Other features include: a 15kg-capacity built-in rotisserie system that's retractable; Patented Rotiscope Technology offering three rotisserie settings; ClipLock™ Forks perfect for slow roasting; and a hinged chrome grill for simple reloading of charcoal.
Finally, the porcelain enamel tray and charcoal firebox have been designed so once your cooking is done the FUSION™ is a breeze to clean.
Yet another offering in the range of BBQs from the famously bespectacled chef, the HUB II™ is the very definition of user-friendly. It fires up without fuss thanks to its Fast Flame Ignition System™.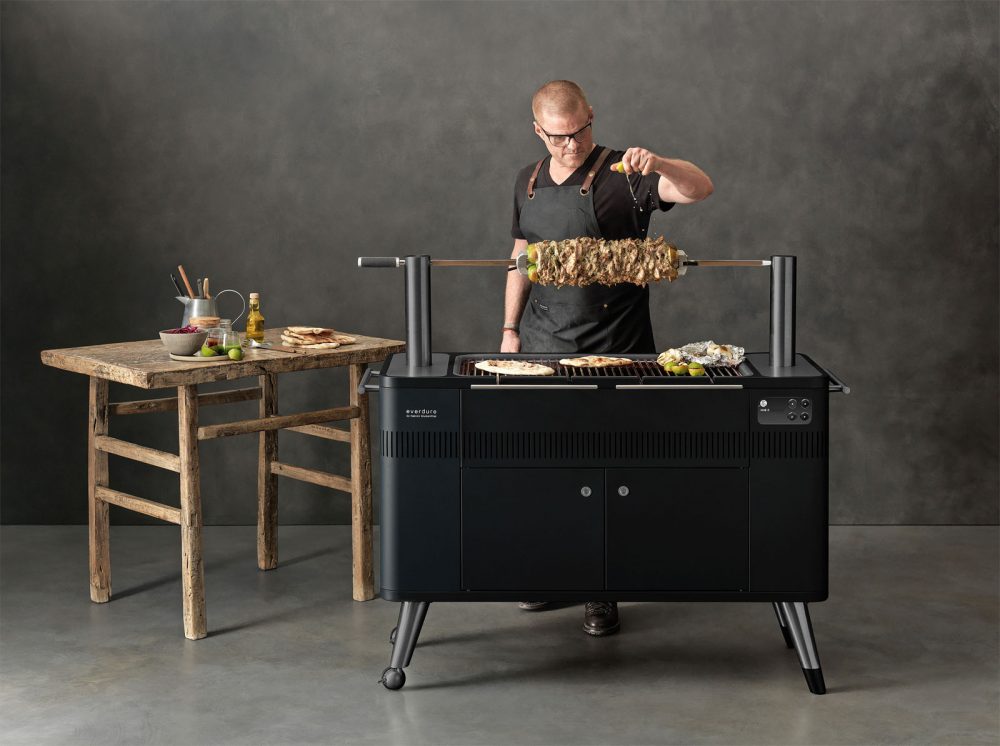 The HUB II™ charcoal BBQ from Everdure by Heston Blumenthal also boasts a wide grill plate area for preparing lots of yummy dishes, as well as a touch-switch rotisserie height adjustment system.
► A Tip for Charcoal Cooking
Oil the cooking grille and/or plate so food doesn't stick, and preheat the grille so meat doesn't spend too long on it and overcooks. Clean the cooking surface straight after you've finished, while it's still hot, using a stiff-wire grill brush to remove food particles.
► Charcoal BBQ Recipe
Sample the culinary delights of cooking with charcoal by trying out this delicious barbeque recipe for Whole Grilled Flank Steak with Wild Garlic Chimichurri.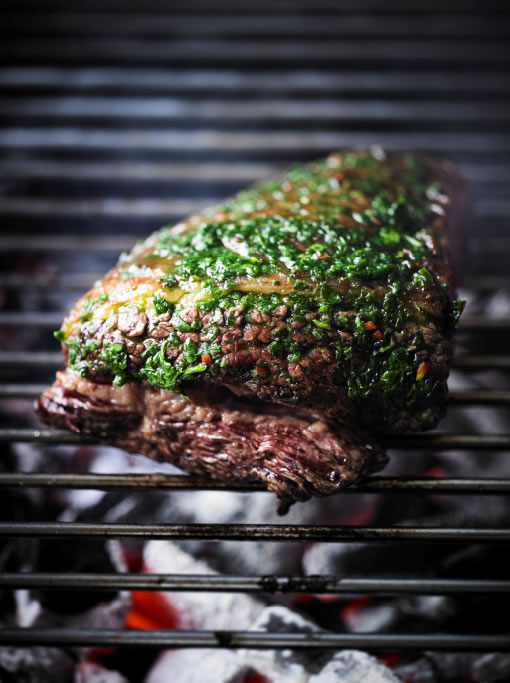 3) Gas Cooking
Great for backyard barbies and picnics, the BeefEater Bugg 2-Burner BBQ with Trolley is a joy to use from start to finish.
Firstly, it's available in natural gas, with two powerful burners that fire up swiftly using Quartz Start Ignition technology. This heats the large cooking surface (including BBQ plates), which you can cover with the spring-assist hood to infuse your foods with flavour minus the smoke.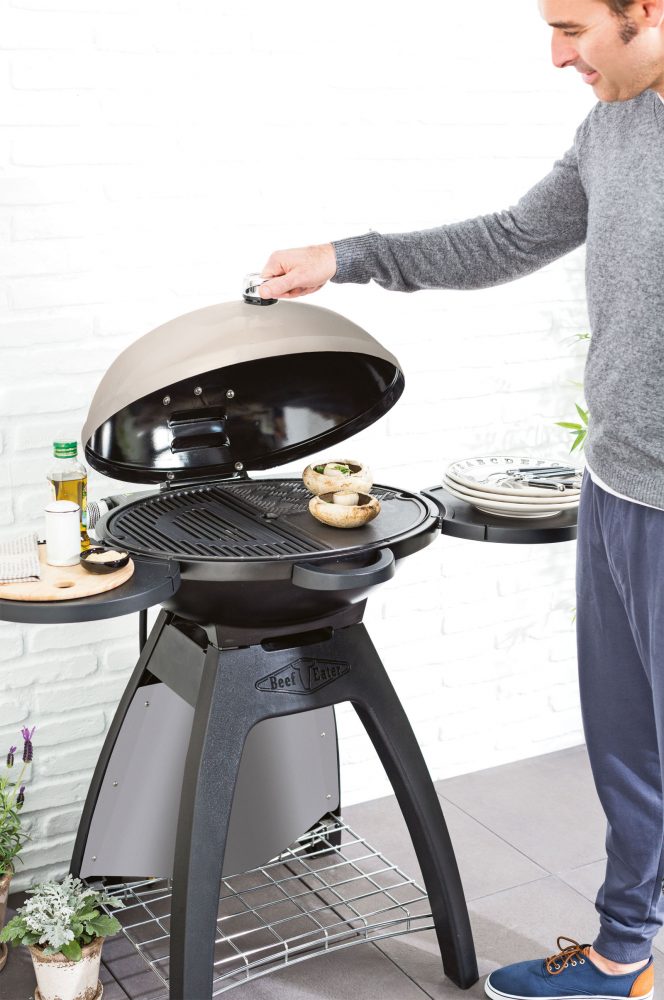 Secondly, lock-in side trays, accessory hooks, and detachable shelves offer extra preparation space.
Finally, the BeefEater Bugg is lightweight, and has a smart wheel lock and balance mechanism, which makes it effortless to transport and store.
As far as barbeques go, this is one with the lot! The Masport Equip boasts six main burners plus a side burner and rear burner, all coming to life via the electric ignition. It's natural gas-compatible too, with a conversion kit available to order separately.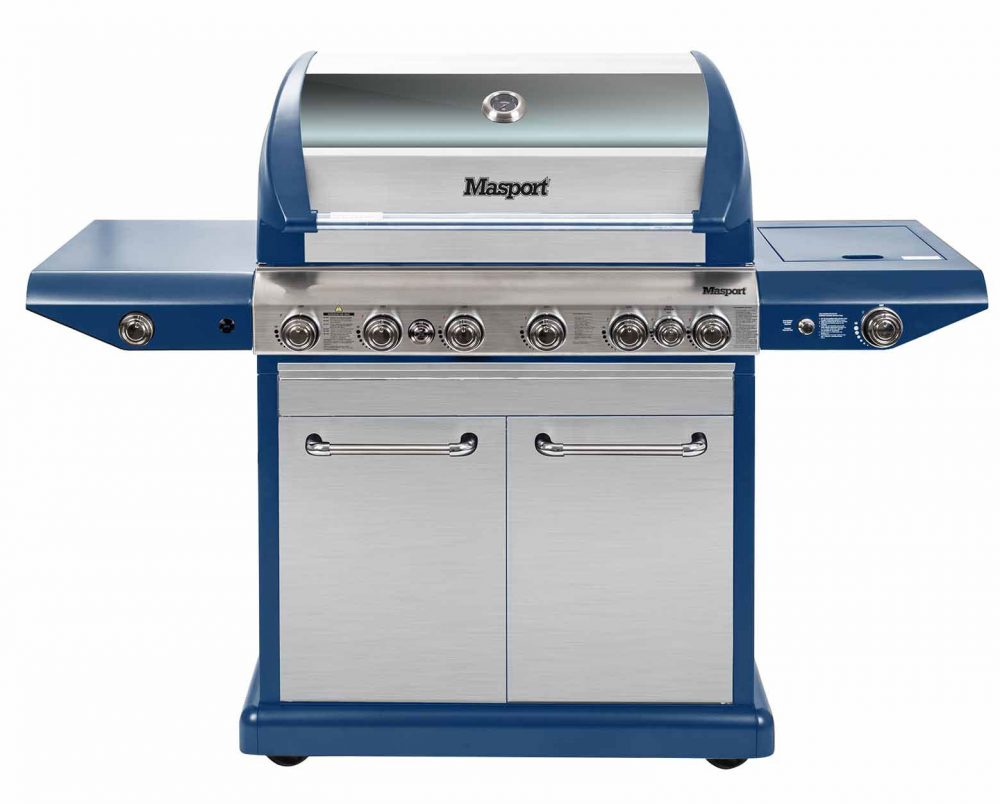 The generous cooking surface is 50% grill plate and 50% flat plate. Plus, there's an integrated smoker and an extra-large in-hood viewing window, as well as grill lights, timer, and a temperature gauge which you keep tabs on your cooking progress.
The Masport Equip 6-Burner Barbeque comes with a range of accessories, including a BBQ cover, 18-piece deluxe BBQ set, pizza stone, roasting rack, kebab rack, rotisserie kit, bottle opener and even an integrated USB charging port. A full-width drawer and doors offer useful storage space for all these extra goodies.
► A Tip for Gas Cooking
Correct cooking temperatures and times are important. Thin cuts of lamb, pork, or beef are best cooked hot and fast. Delicate pieces like fish, chicken and vegetables should be cooked at medium. Large, thick cuts of meat are cooked indirectly at lower temperatures (that means next to the heat, not above it).
► Gas BBQ Recipe
Now that you're cooking with gas, why don't you try this mouth-watering gas BBQ recipe for tasty Twice-Cooked Beef Ribs With Rich Tomato Sauce next time you have a summer barbie.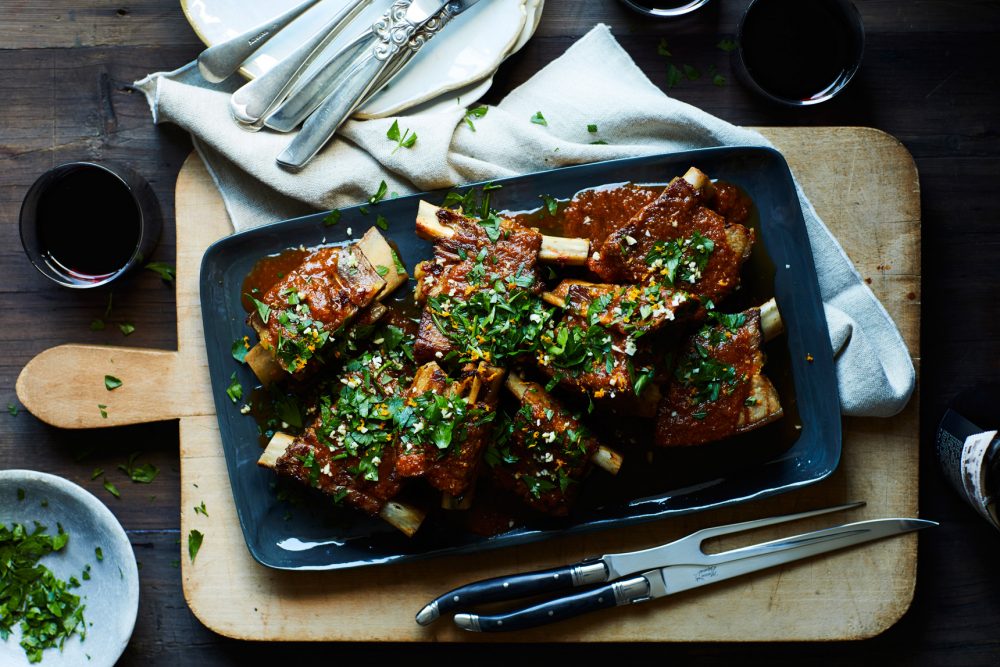 4) Infrared Cooking
A talented all-rounder, the Crossray 2-Burner BBQ lets you prepare different dishes on one convenient product. It's capable of performing duties as a BBQ, pizza oven, slow cooker, or high-temperature oven.
This barbeque uses infrared cooking technology to supply plenty of power. Offering even heat distribution and reduced flare-ups, infrared technology is also great for keeping food moist during cooking.

Thanks to its stainless steel construction, the Crossray 2-Burner BBQ can handle regular use. Equipped with a spacious upper grilling area, LED-illuminated control knobs, and electronic ignition, this infrared BBQ with trolley is easy to use.
► A Tip for Infrared Cooking
Cook meat fully on one side before turning over to produce lovely sear marks and keep in the delicious juices.
► Infrared Cooking Recipe
From barbequing to slow-cooking, Crossray's infrared cooking technology opens you up to a whole world of culinary possibilities! Use yours as a pizza oven and make this delectable Prosciutto, Fig And Four Cheese Sourdough Pizza Recipe…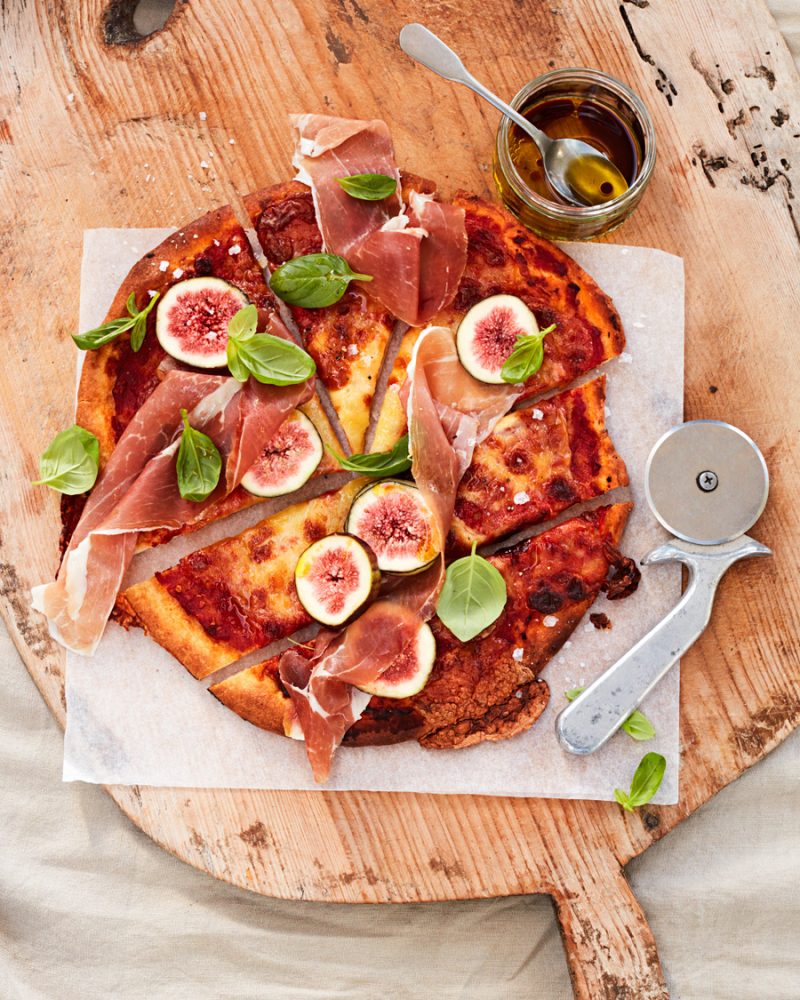 … or, this Smoky Barbecue Chicken and Caramelised Onion Pizza Recipe!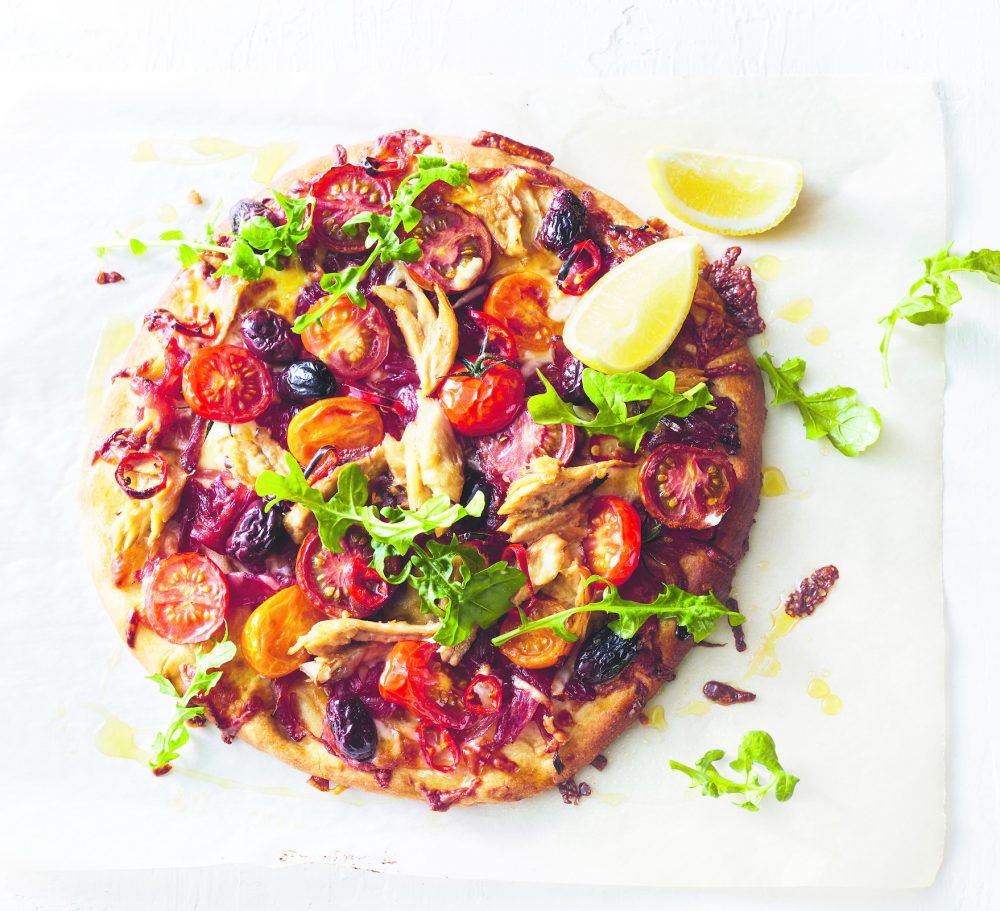 Get the best BBQ!
Get ready for a season of outdoor cooking by browsing our BBQs online or by heading to your local Harvey Norman store and chatting to our friendly, expert staff. We're sure to help you find the best barbecue, so you can enjoy amazing meals, whatever your taste!
Plus, if you are still looking for even more flavourful recipes to try on your new BBQ, check out these great BBQ ideas:
BBQ Recipes