If you're thinking about making some New Year's resolutions to improve your health and sense of well-being, you'll want to give your plans the best possible chance of success. This means having the right tools to make the process as easy as possible. We are what we eat, so the path to a healthier you begins with a healthy diet.
Blenders are an easy and efficient tool to help you meet your nutritional needs. The variety of delicious drinks you can create is limited only by your imagination, making blenders a great way to get creative and let your tastebuds guide you. Simply throw in your favourite fruits and vegies to make mouth-watering smoothies and fresh juices in minutes!
With a fabulous range of blenders to suit every budget, available at Harvey Norman, now's the time to follow through on your New Year's resolution and give your health a real kick-start. Your family will love them too, with yummy, healthy drinks everyone can enjoy.
Here's a quick look at some of the different models now available in store and online:
Blend In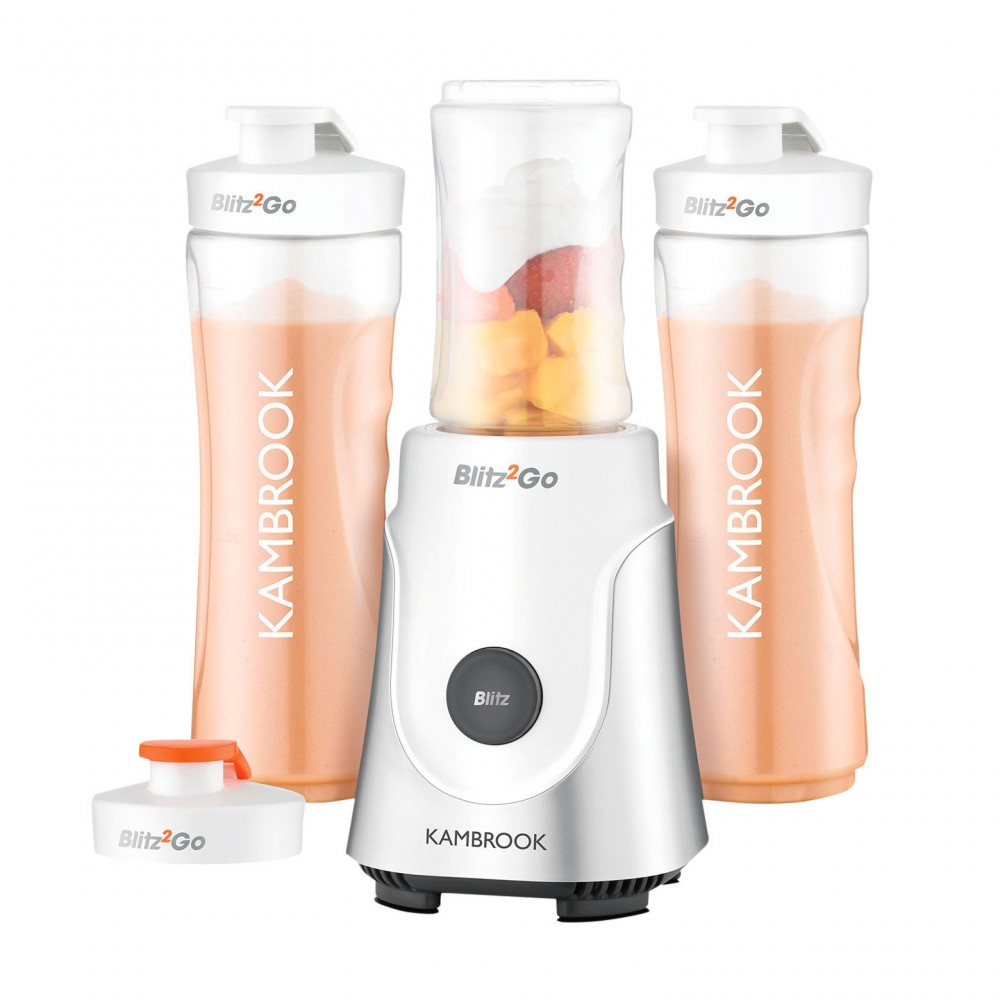 Staying fit and looking after your health doesn't have to cost a fortune! The clever and super affordable Kambrook 'Blitz2Go' Active Personal Blender lets you blend juices, smoothies and protein shakes in one of the two included BPA-free bottles. All that's left to do is simply pop on the lid and head out the door – great for busy families and those on the go.
But Wait, There's More!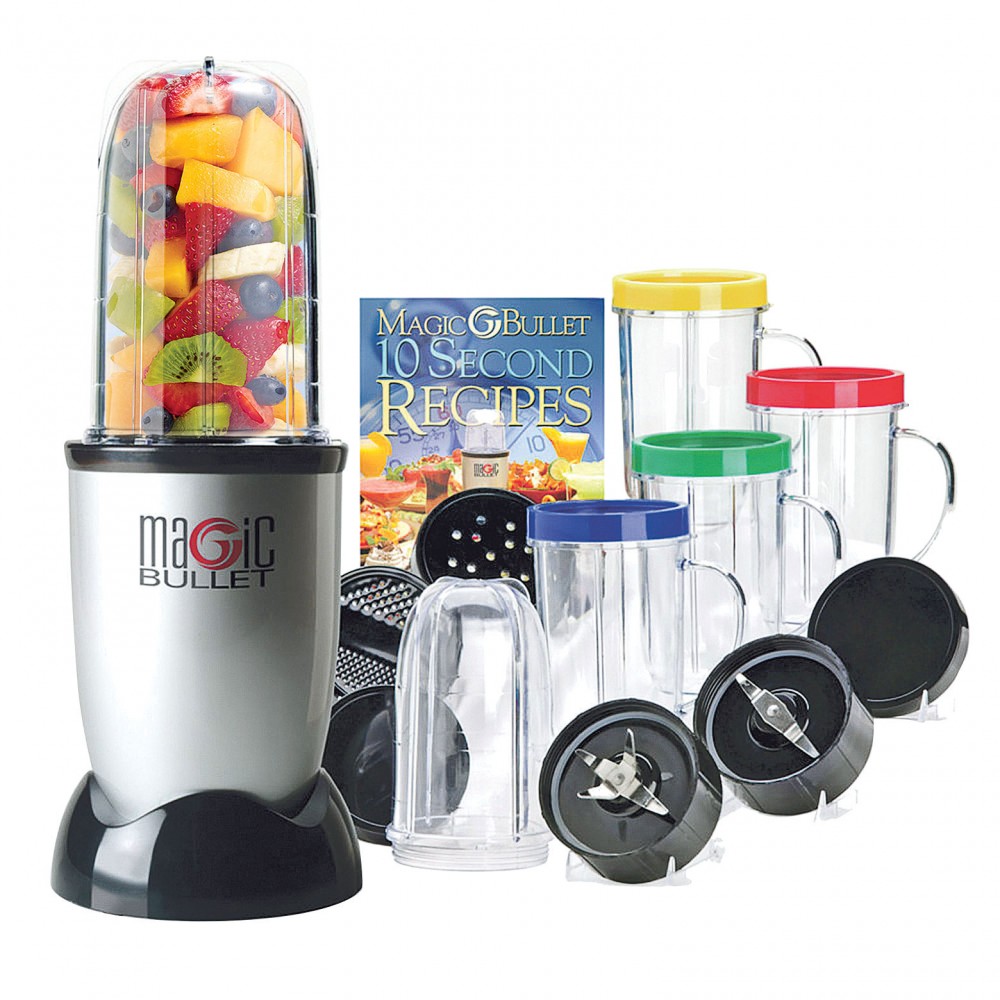 There are many good reasons why this well-loved blender has become a household name. Super easy to use, the Magic Bullet 21-Piece Set creates vitamin-filled, delicious fruit smoothies to cool you down on those hot summer days. The Magic Bullet really packs a punch in the accessories department too! Included with this high-torque blender is a cross blade, flat blade, tall cup, short cup, shaker and steamer tops, two stay-fresh resealable lids, four party mugs, bullet blender, bullet juicer and a recipe book. Wow!
Number #1 With A Bullet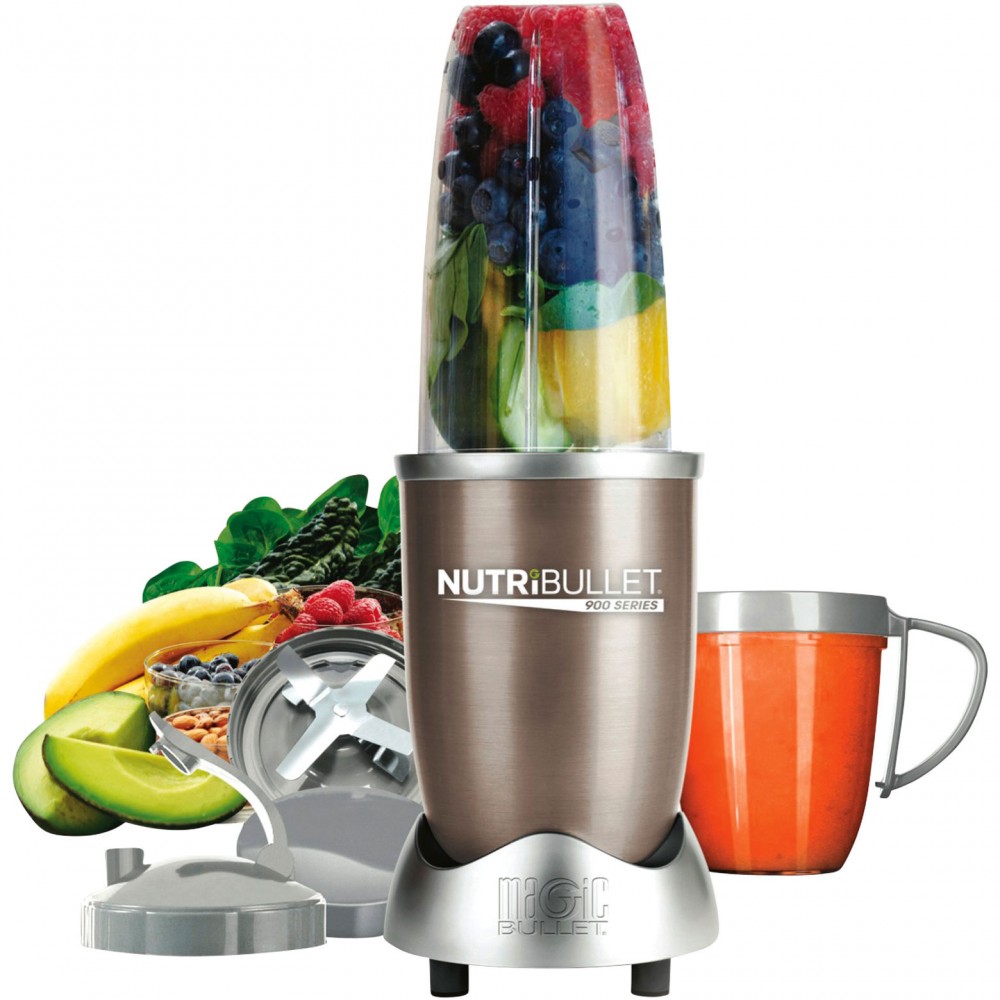 Coming from a trusted name in the fresh juice and smoothie blending business, the popular NutriBullet Pro 9-Piece Set makes light work of blending fruits and vegetables, extracting vital nutrients thanks to its impressive 900W of power. Enjoy a touch of versatility by choosing either the colossal 900ml cup for a fulfilling and healthy drink or the smaller 500ml short cup for a tasty fruit fix on the go.
Smooth Operator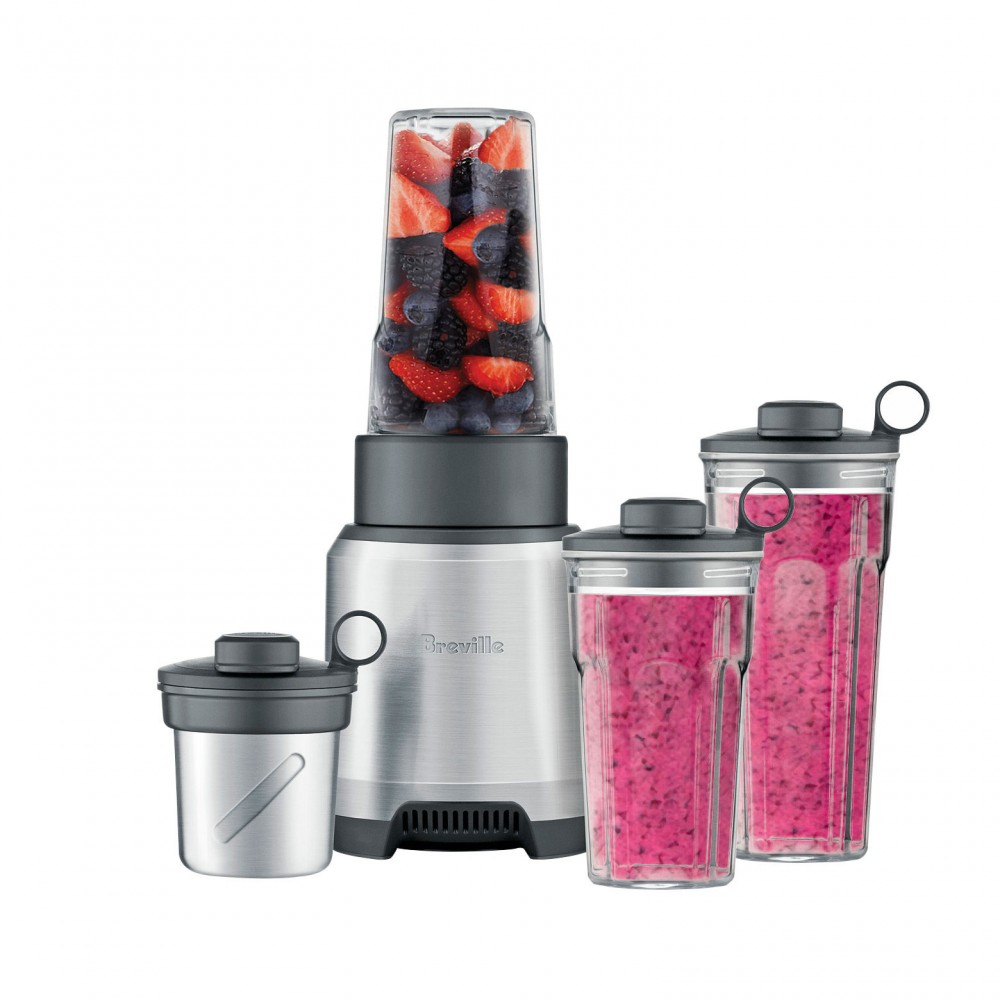 The name says it all. This powerful blender is a master at creating super smooth, healthy and tremendously tasty drinks in next to no time. Perfect for busy, health-conscious individuals who love a seriously smooth taste experience, the Breville 'The Boss to Go' Blender utilises a Kinetix blending action for up to 42% finer* particle size, and smooth-edge tumblers for a smoother drinking experience. Just to reiterate, it's seriously smooth.
*Compared to some popular personal blenders.
Feel Great, Inside and Out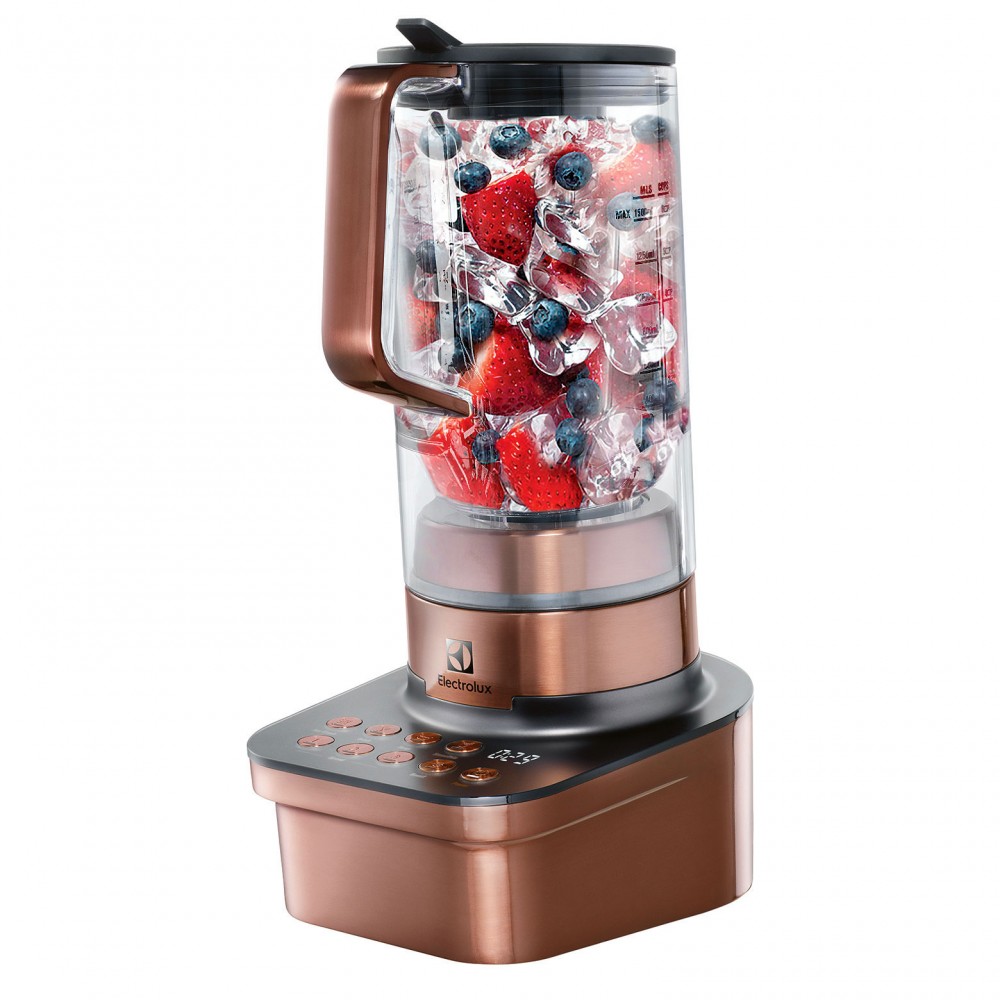 Elegance. Style. Design. If you want to add a touch of style to the kitchen whilst boosting your health and well-being, then the Electrolux 'Masterpiece Collection™' Jug Blender is the perfect choice. Featuring an innovative design and state-of-the-art function, this artfully designed blender will enhance both your kitchen and your diet.
Fruits and vegetables are effortlessly crushed thanks to the powerful 1600 watt motor and titanium-coated blades. The unique power tilt technology and sturdy die-cast body combine with a stunning bronze finish, to make this Electrolux blender a true masterpiece.
The Power of Healthy Living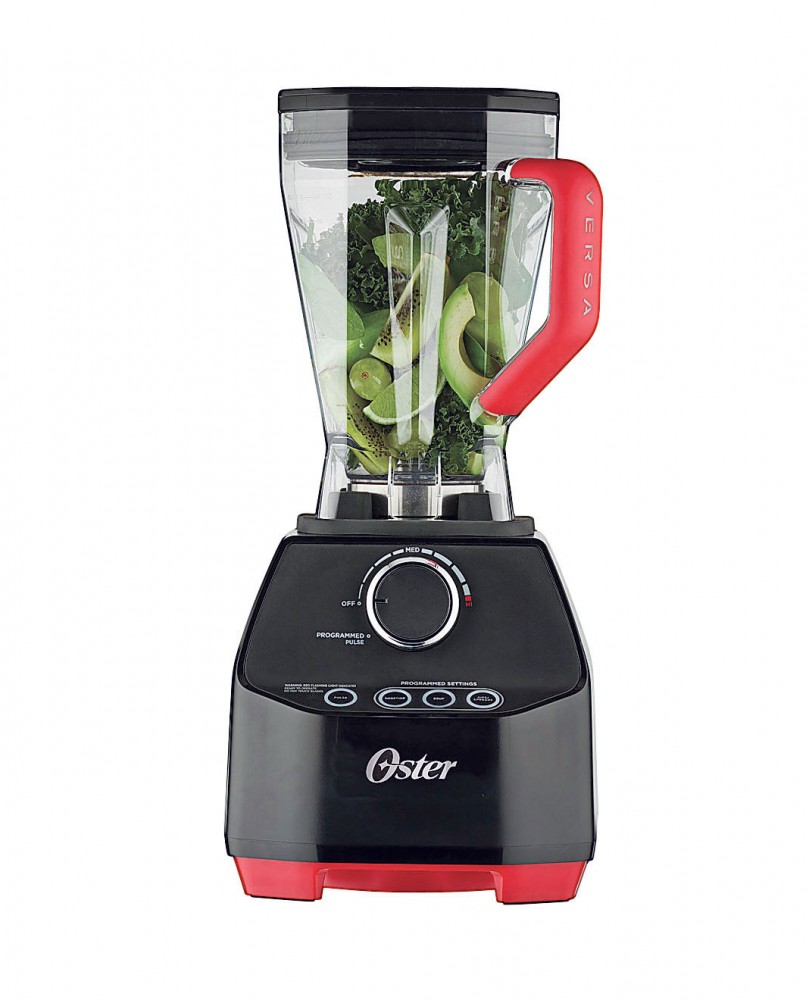 The outstanding 'Versa' Blender from Oster is designed to create fresh, healthy drinks with a minimum of fuss. As impressive as it sounds, the Cyclone Vortex power of the Oster 'Versa' Blender pulverises the toughest of ingredients, while the three pre-programmed settings, variable speeds and six-point stainless steel blades add to your blending convenience. The features of this dynamic and capable blender will ensure that you can drink your way towards good health and nutrition easily and effectively.
Ready to make a fresh start in the new year? Blend your way towards a healthier you, one smoothie at a time, with a quality blender from Harvey Norman. Explore the range online or head in to your local Harvey Norman store today to keep your New Year's resolution on track.