Earlier this week, Harvey Norman introduced me to the new Philips High Speed Vacuum Blender.  I was super intrigued. What on earth does vacuuming have to do with blending? Well, as it turns out, vacuum technology is the ground-breaking next step in the evolution of blending!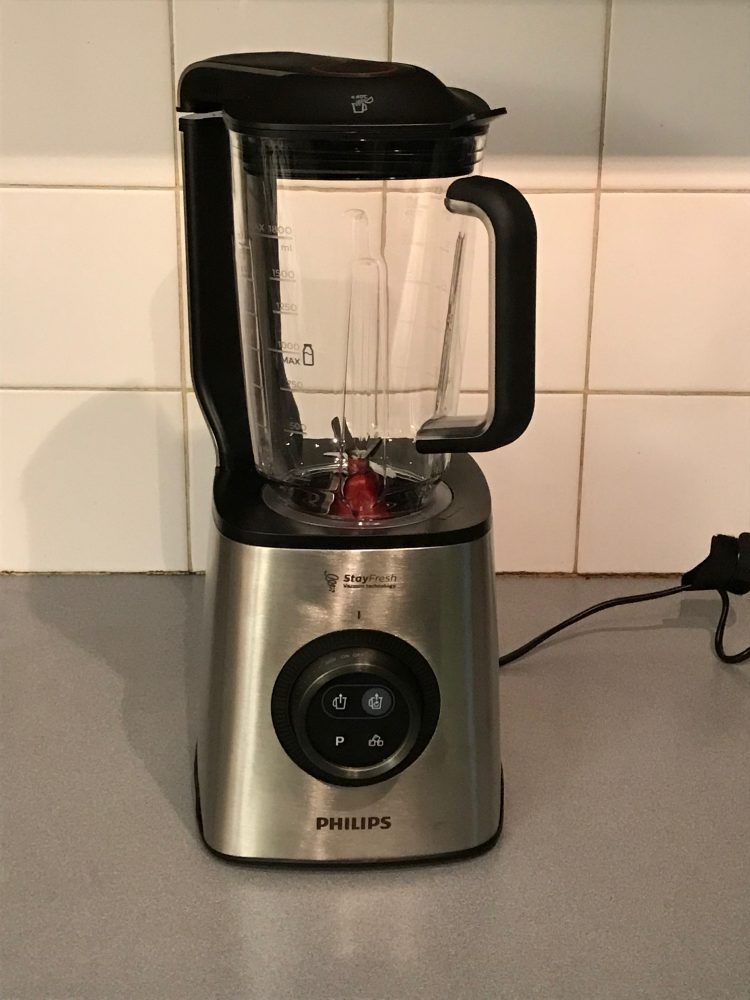 A Blending Revolution
So, first things first, what exactly is vacuum blending?
Vacuum blending is a technology that removes oxygen from the jug prior to blending, resulting in minimal bubbles, reduced foam and less separation in your juices and smoothies. You know how you have to stir fresh juice if you don't gulp it down in five minutes? Well, that's a thing of the past now, thanks to the Philips Vacuum Blender!
As if that weren't enough – because the air is removed from your beverage before blending, it stays fresher for longer! This means you can actually make your smoothies a day or two ahead. Have an early morning gym session, but need your protein smoothie beforehand? Simply make it the night before, and that way you won't have to wake the whole house up! It will taste just as delicious, and you have the peace of mind that you're getting the fuel you need without disturbing anyone's beauty rest.
Another amazing feature of the Philips Vacuum Blender is its Advanced ProBlend 6 3D technology. This powerful technology finely blends all ingredients in the jar, resulting in a super smooth texture and an extremely high level of nutrient extraction – perfect for making your creation as healthy as possible. By unlocking the nutrients in fruits, nuts and vegetables from their cell structure, your body is more easily able to absorb them, ensuring you get the most out of all the ingredients you use.
First Up: Smoothies!
You can probably see why I couldn't wait to start using the Philips Vacuum Blender! I figured the perfect starting point would be to make a delicious (and healthy!) smoothie. I used bananas, blueberries, coconut milk, honey and yoghurt. It was ridiculously easy to put my ingredients in the jug, use the vacuum function to suck out the air, and blitz my way to a delicious beverage.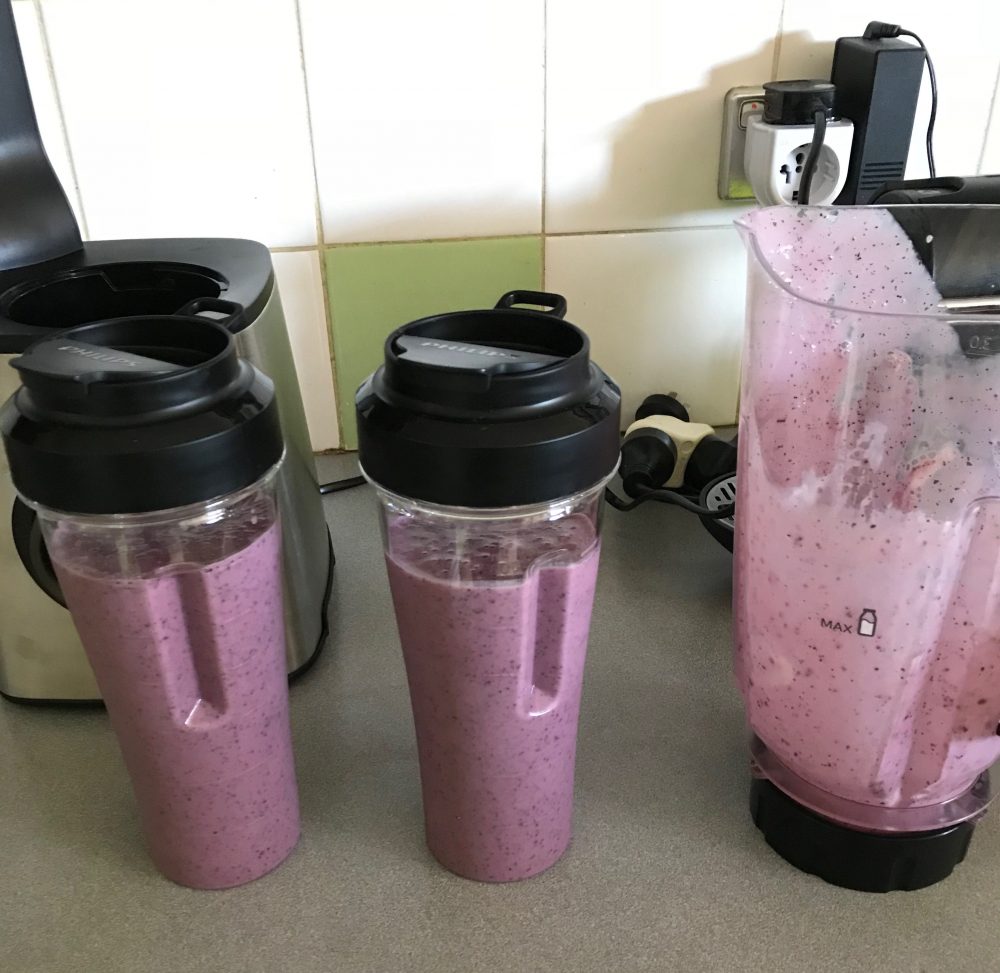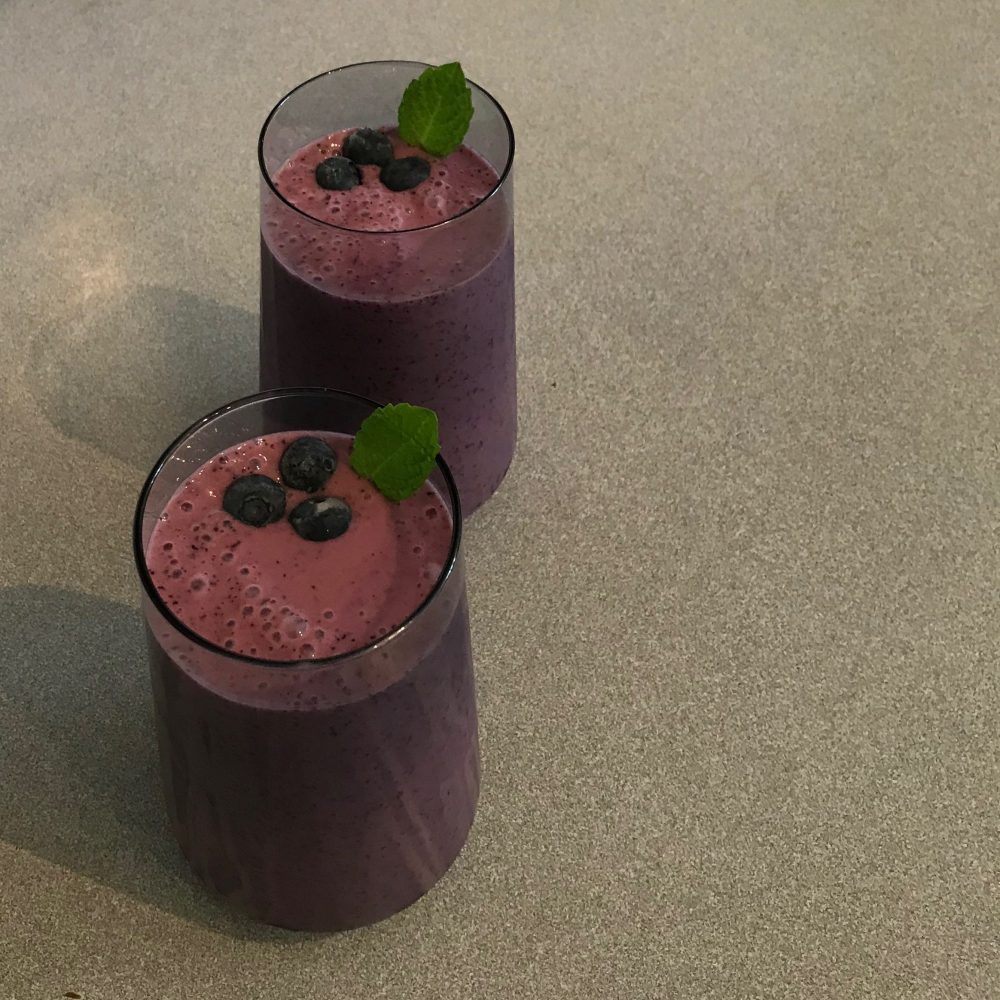 To test out the Philips Vacuum Blender's vacuum technology, I let the smoothie sit on the bench for half an hour. 30 minutes later, it still looked and tasted as amazing as it did when it was first blended.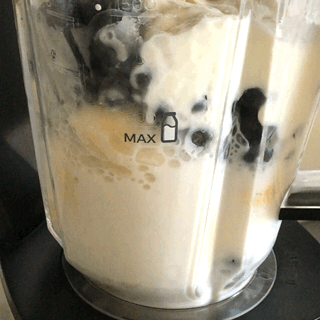 Cleaning up the blender was also remarkably easy! I whizzed some water in the jug a couple of times to get rid of most of the smoothie remnants and then separated the blade, connector and jug for an easy wash with the rest of my dishes. The lid was simple to clean as well: I removed the connection to the vacuum section, gave that a wipe with a clean cloth, and then rinsed the main part of the lid under hot water before leaving the whole lot to dry on the sideboard. The Philips Vacuum Blender was ready for round two in a flash!
Next Up: A Whole World of Deliciousness!
My mission when testing the Philips Vacuum Blender was to see how good an addition to the kitchen it would be. This would mean not just making smoothies and marvelling at how easy it was to clean, but seeing how I could incorporate it into other facets of food creation with a variety of different blender recipes.
I'm one of those people who have a coffee to start their day, and with summer and the heat approaching, I was really craving a frappuccino. Using a shot of espresso, ice, milk, and a couple of dollops of sugar-free and low-carb caramel syrup, the result was a refreshing drink that was relatively low in calories – and it tasted sublime! What a treat!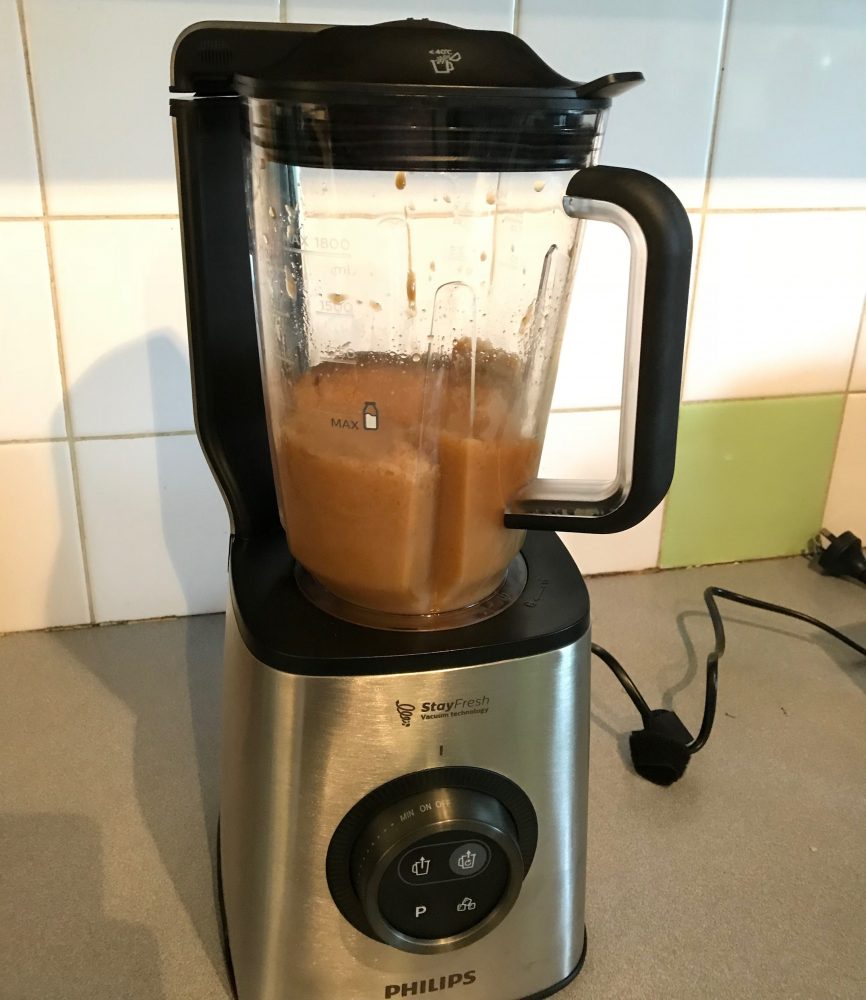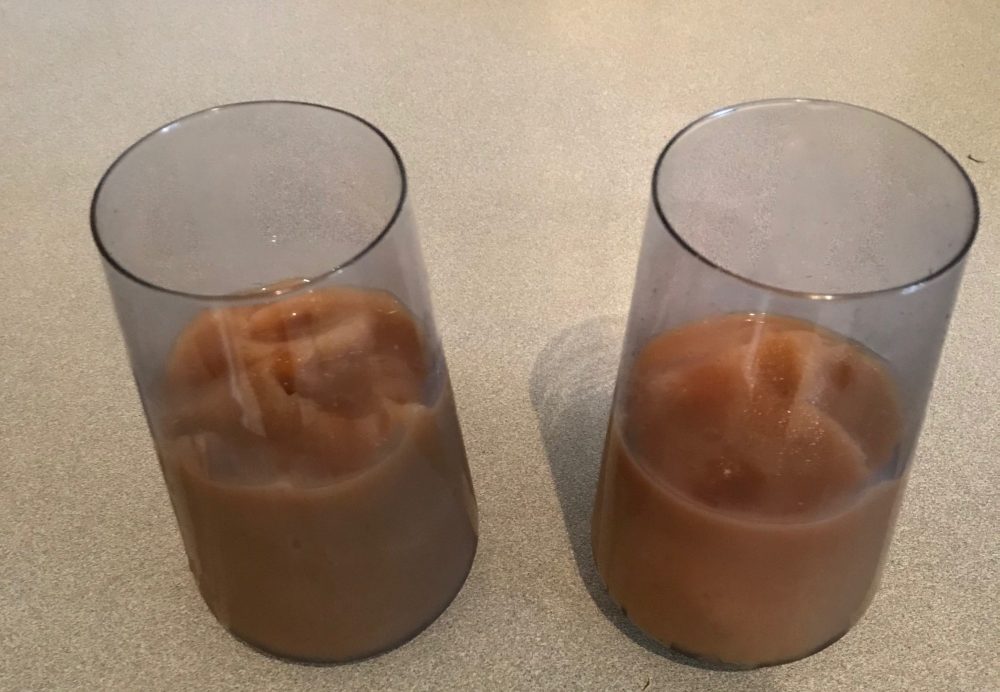 My next experiment was to create some dips. I whizzed up some hummus with ease and then proceeded to make some pesto – the hardest part of which was picking the basil leaves off the stalks! The hummus was the perfect accompaniment to some carrot and celery sticks for an afternoon snack, while the pesto was an excellent way to dress up some oven-baked chicken breasts. Whoever said healthy food is boring?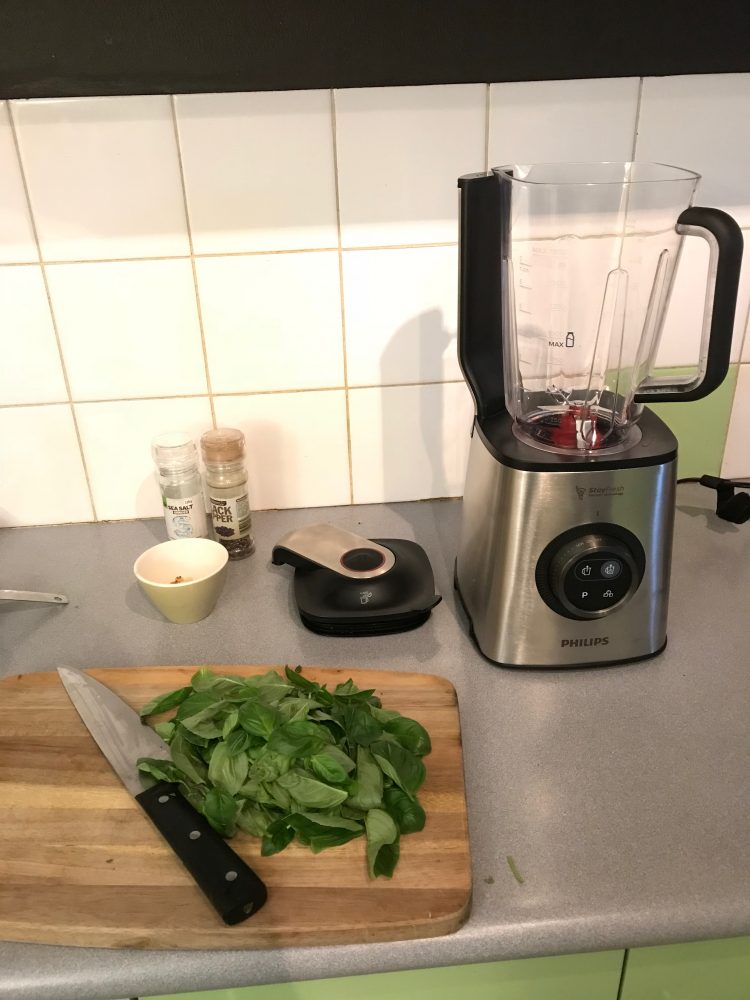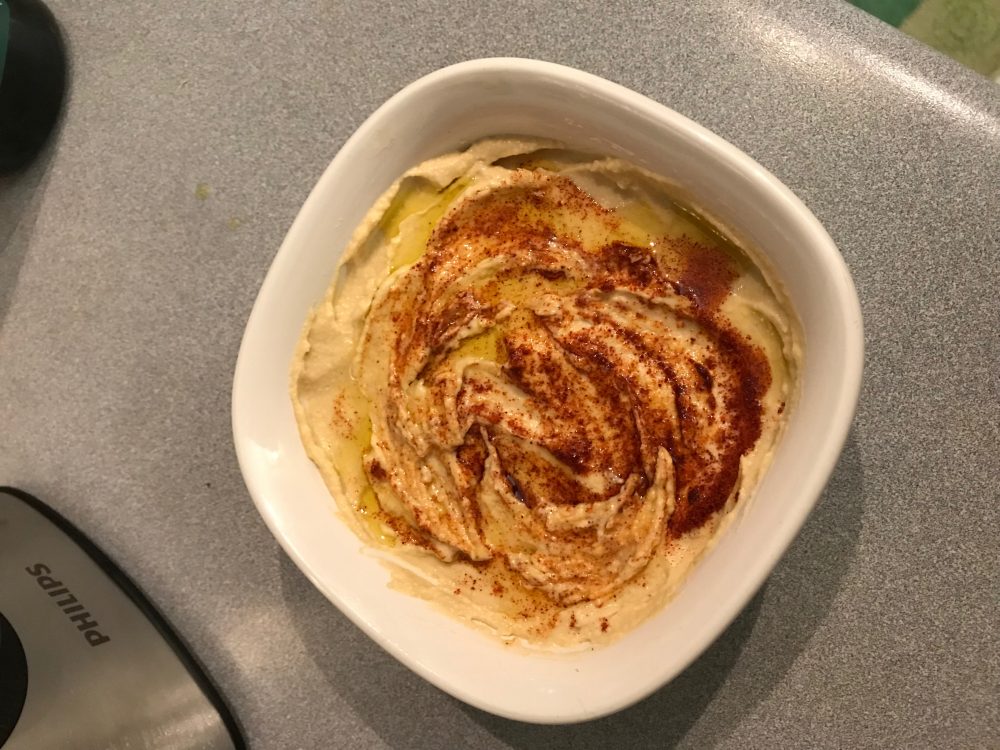 To top it off, I even made a deliciously "creamy" lemon-basil salad dressing – because why not? I'm using quotation marks when I say "creamy" because while the texture matched this description, it contained no dairy whatsoever! Using cashews that had been soaked in warm water for two hours was a wholesome and nutritious alternative. It was such an easy and tasty way to dress up an otherwise ordinary salad.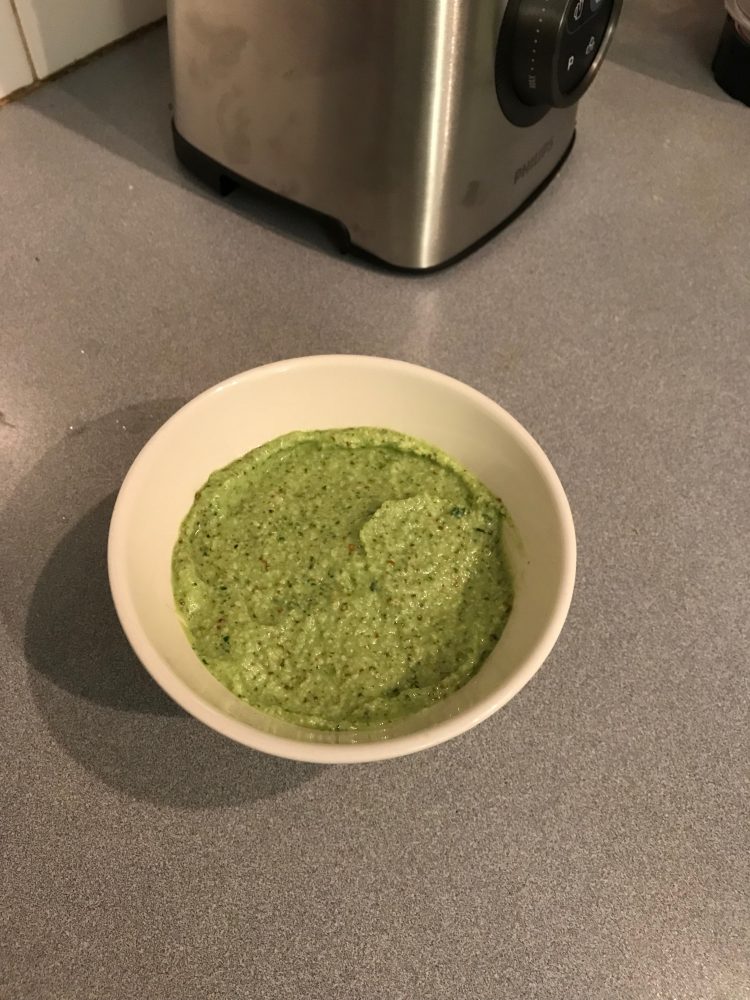 From its ability to healthfully extract nutrients to its revolutionary vacuum technology, it's clear that the Philips Vacuum Blender can do a lot. In all honesty, I think that the food and drink I created with the Philips Vacuum Blender looked so much better than anything I've ever created before! The smoothie stayed together and didn't separate – and it stayed fresher for far longer. In fact, all of my creations were able to stay in the jug for a significant amount of time without any adverse effect.
I think it's safe to say that this truly is blending reinvented. The Philips Vacuum Blender has more than earned its spot out on the kitchen counter alongside your toaster and kettle. Its versatility and simplicity (to both use and clean) has made it a must-have for every health-conscious, taste-loving person out there. No matter what you love to drink and eat, this blender can make your life in the kitchen a whole lot easier.
If you're ready to blitz your way to the benefits of the wonderful Philips Vacuum Blender, shop online or head in store to talk to one of our friendly, expert staff members.