The culinary world should be my oyster with a seemingly endless variety of small appliances on the market. However, as someone who rents a unit, I find that kitchen bench space is often at a premium. Each time I covet a new countertop appliance, I am swiftly reminded of how limited my kitchen space really is.
With that in mind, I've been searching for a small appliance that would not only help me expand my culinary horizons, but also make the most use of my bench space – and when I picked up my Breville the Combi Wave™ 3 in 1 from Harvey Norman, I knew I had found the perfect addition to my kitchen.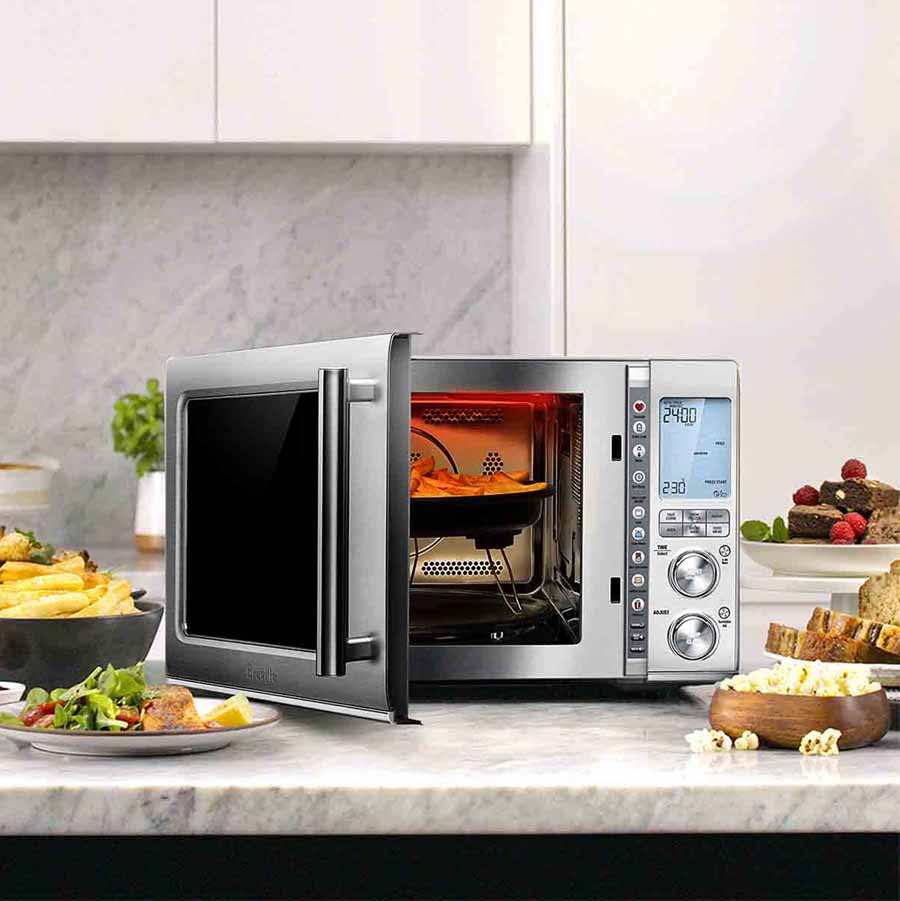 The secret to this appliance's magic is all in the name – Breville the Combi Wave™ 3 in 1 packs the power of three appliances into one smart package.  With microwave, air fryer and convection oven capabilities, I was able to whip up any number of delicious dishes from just the one section of my compact kitchen.
Read on for my Breville the Combi Wave™ 3 in 1 review and find out more about just what this clever combination microwave oven can do!
Breville the Combi Wave™ & the Chip Test
As soon as I brought home my Breville the Combi Wave™ 3 in 1, there was something I immediately had to make. Look, I know it's a staple recipe for almost anyone in possession of an air fryer, but there was just no possible way I could pass up homemade air fried chips – and given how quick and easy it was, I have a feeling takeaway chips just won't be the same anymore!
Once I peeled and chopped my potatoes, it was as simple as pre-cooking on the Microwave setting for 5 minutes, and then switching over to the Air Fry setting until deliciously golden. The beauty of using the Microwave and Air Fry settings in tandem is that your potatoes are already cooked through before frying; giving you perfect chips that are fluffy on the inside, crispy on the outside.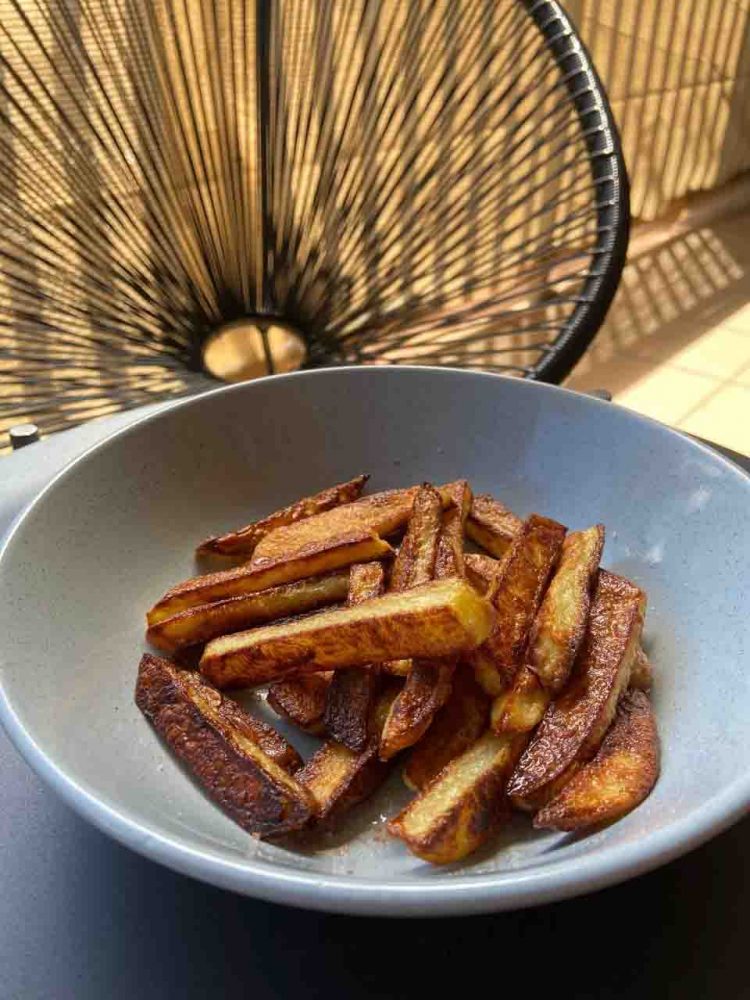 Now, for those wanting to take their air fryer chip recipe to the next level, you've got to open up Breville's the Combi Wave™ e-recipe book, which you can view here. There's a chip recipe in there for air fries with peppercorn aioli – and it's utterly amazing!
Breville Recipes: Kicking it up a Notch
Once I had gotten the initial hot chip road test out of my system – followed by another cheeky batch of air fries with peppercorn aioli – I turned to some more recipes in the Breville the Combi Wave™ 3 in 1 e-recipe book for inspiration.
The Breville recipe for Chicken Quesadillas proved to be an ideal quick and easy lunch – just assemble your quesadillas, pop them in the air fryer, and they're ready in 5 minutes. Serve with fresh salsa, sour cream and you're done. The key to these crispy, cheesy tortillas is the Combi Crisp Pan. When using Breville the Combi Wave™ 3 in 1's Air Fryer setting, the screen will indicate when to place the pan on the turntable. After a few minutes of pre-heating, the pan is ready to give you the perfect, golden crisp on any dish.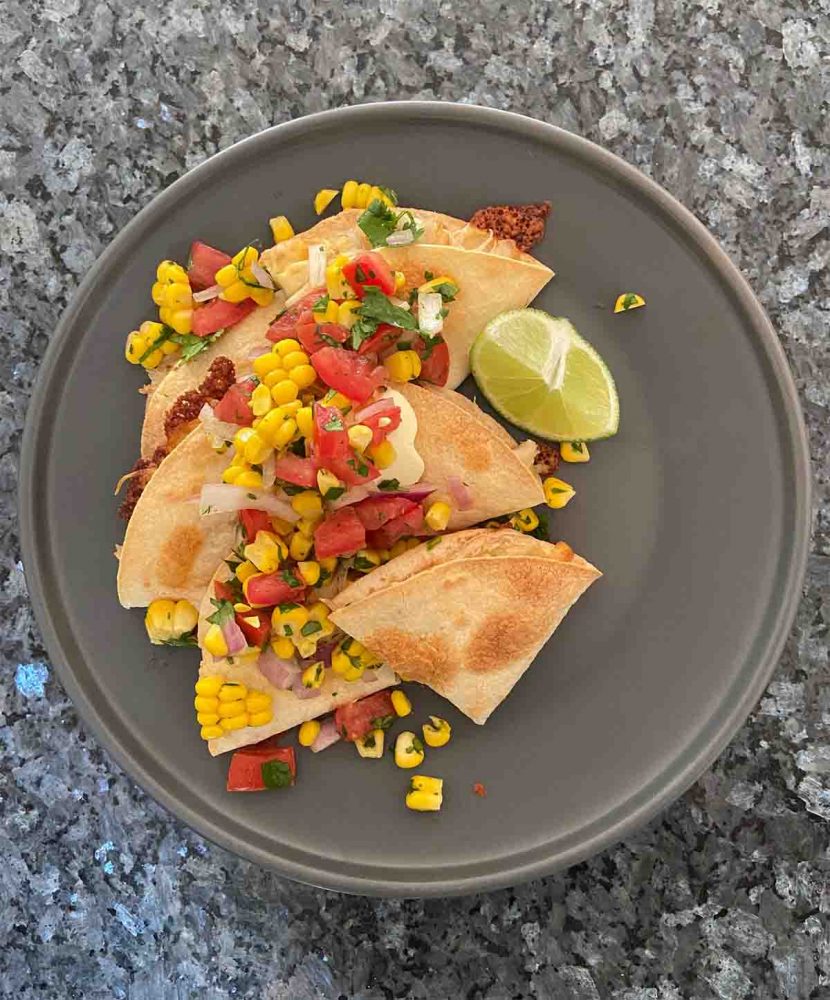 Ready to Bake!
The Shortcuts Panel located inside the door of Breville the Combi Wave™ 3 in 1 is a goldmine of pre-set functions, so you can get excellent results every time. As someone who enjoys baking, I was particularly excited to find specialised functions for softening butter and melting chocolate. No longer would I have to worry about turning my attention elsewhere for a matter of seconds, only to find that I have accidentally liquefied the butter or spoiled my last block of cooking chocolate.
Breville the Combi Wave™ also uses Power Smoothing Inverter technology to automatically adjust power intensity, delivering just the right amount of heat. This clever Breville microwave, air fryer and convection oven is a far cry from your basic ON/OFF microwave of yesteryear, and I couldn't wait to get baking with it.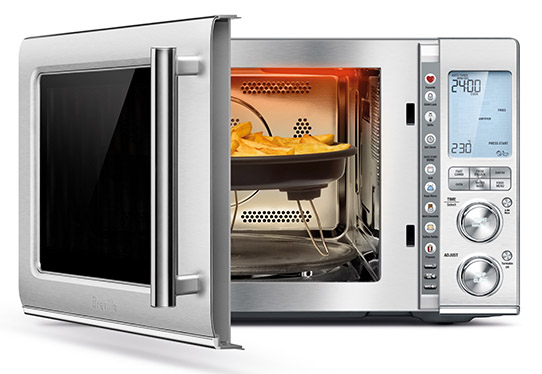 Going Bananas with Breville the Combi Wave™ 3 in 1
For my baking road test, I did what anyone with a fruit bowl full of ripe bananas would do – I baked a loaf of banana bread using a recipe from the Combi Wave e-recipe book. As I mentioned, I am somewhat of a baking hobbyist. Nothing gives me that Zen feeling quite like baking does, so naturally I was thrilled to get my hands on a new baking appliance to play with.
Breville the Combi Wave™ 3 in 1 impressed me on multiple levels when I compared it to my built-in oven. Firstly, the pre-heat time is unbelievably quick. In just 5 or so minutes, Breville the Combi Wave™ had finished pre-heating to almost 200°C. Compared to the 20 minutes I used to allow for my oven, the Combi Wave™ saved on time and energy. Who doesn't love that?!
An issue that has haunted my old oven for some time now is uneven baking. At around the half-way mark, I usually have to open the oven to rotate my dish, making sure it doesn't end up undercooked on one side and burnt on the other. With the Breville the Combi Wave™ 3 in 1, the rotating turntable solves this issue completely. As the turntable spins, the dish is evenly cooked on all sides. No more need for crouching down and reaching into a hot oven! For me, that's true luxury.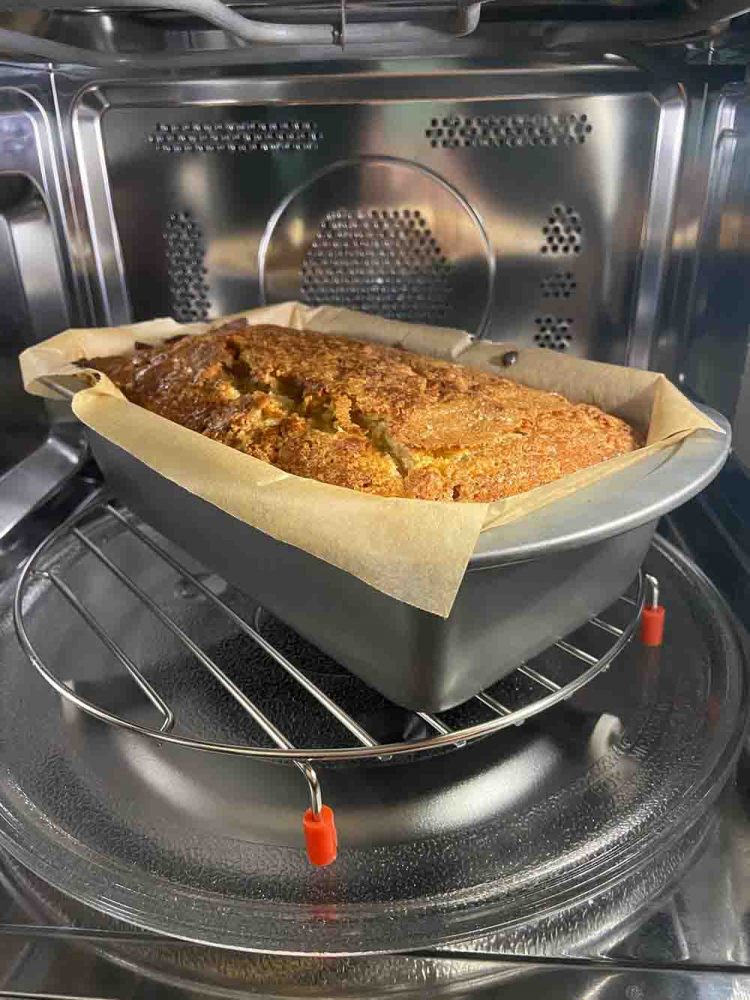 Much to my delight, the banana bread test was another great success! Crunchy and golden on the top, soft and moist in the centre, it was picture-perfect.
Breville the Combi Wave™ 3 in 1: The Hero Your Kitchen Deserves
Breville the Combi Wave™ 3 in 1 not only stood up to every test, but passed with flying colours. I found it to be versatile, wonderfully simple and a delight to use, with each setting providing consistent results every time. I love how simple it is to switch between the Air Fry, Microwave and Oven functions, and how perfectly compatible they are. I was looking to expand my culinary horizons, and boy did Breville deliver.
Plus, with the Breville e-recipe book, you'll never be short of delicious culinary ideas.
Including a Herbed Salmon recipe…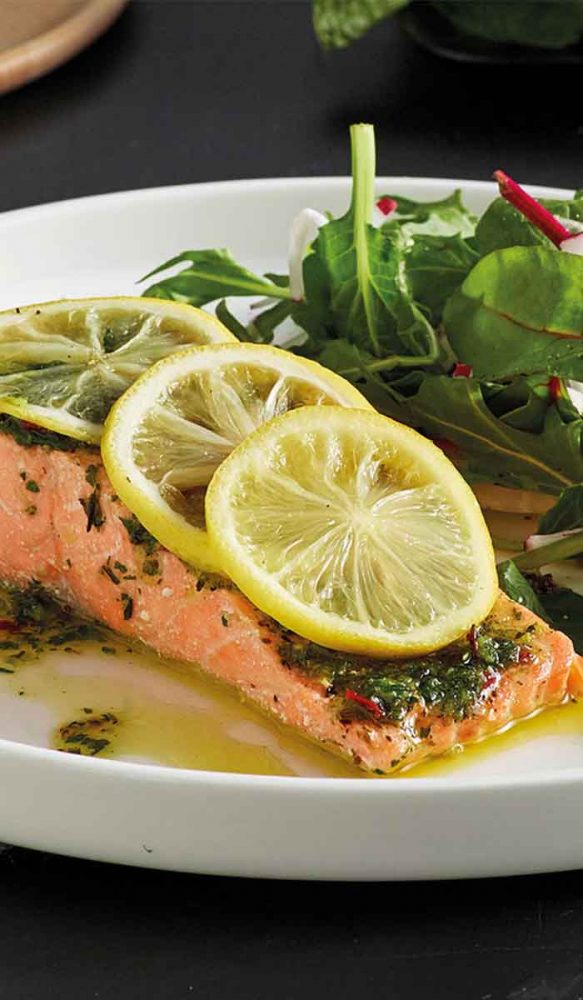 …a Roasted Lemon and Thyme Chicken recipe…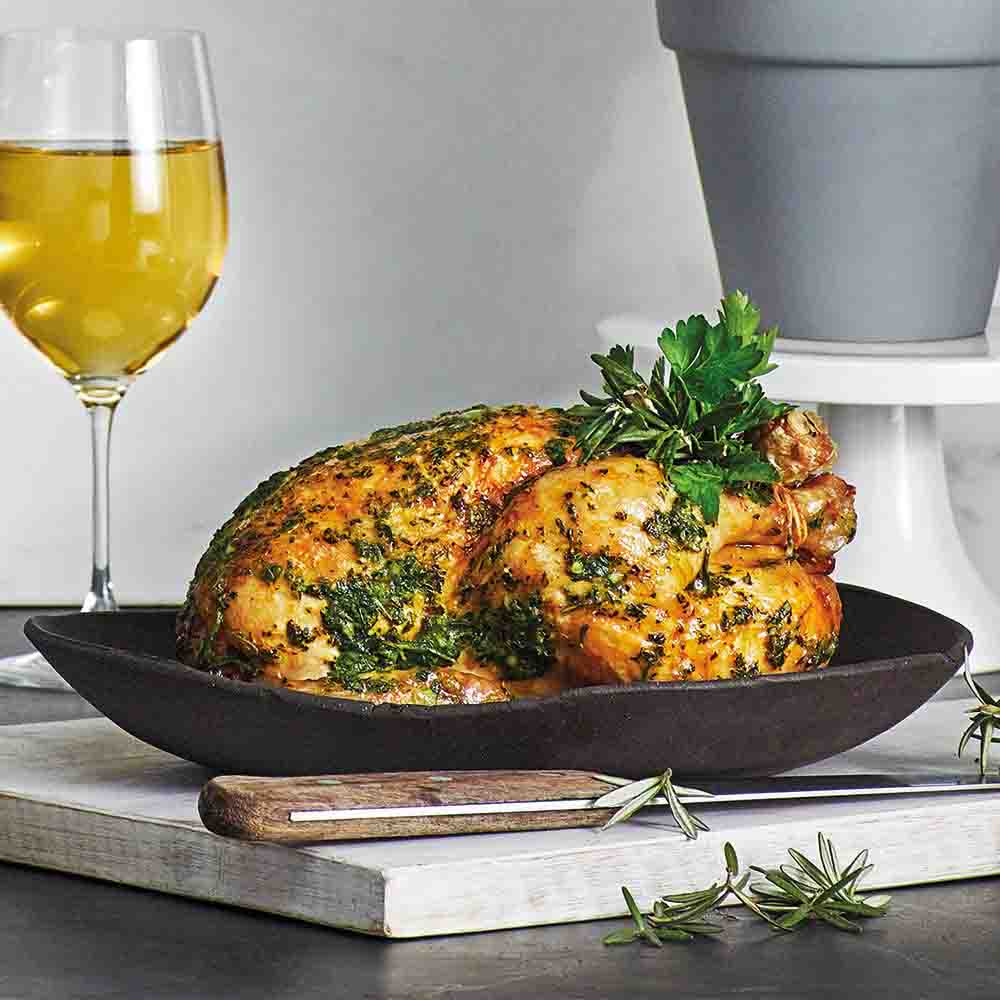 …and so much more!
Where to buy Breville the Combi Wave™ 3 in 1
Are you looking for the perfect addition to your kitchen? You can shop Breville the Combi Wave™ 3 in 1 online or see it for yourself at your local Harvey Norman store where our friendly, expert staff will help with any queries you have.