If there's one thing you notice when you walk into a bar in the last few years it's that craft beers have well and truly become mainstream. Microbreweries are popping up all over the place, and the 'beer of the week' down at my local is always something I've never heard of. It's always a pleasure to try something new, but if you set out to try all the new beers on offer in any given week the tab can start to add up – especially if it's your shout.
A friend of mine has long been an advocate for home brewing. Great for entertaining at home (something that's becoming more attractive with the lock-out laws in the city), designing your own brew and saving more than a few dollars along the way, I can certainly see the appeal. The thing that put me off in the past was how complicated the brewing and bottling process seemed to be. It sounded like I'd need a degree in chemistry just to understand it all.
But just as craft beers have changed the way we view the humble brew, now BrewArt by Coopers has well and truly changed the game and revolutionised the idea of home brew by making personal brewing accessible to everyone.
Harvey Norman is excited to be the exclusive retail partner of BrewArt craft beer brewing equipment as it's the world's first fully-automated personal brewing system, which means that even a novice like me can enjoy fresh, premium pub-quality beer on tap at home.
And that's exactly what I did when given the opportunity to try BrewArt for myself.
Recipe For Success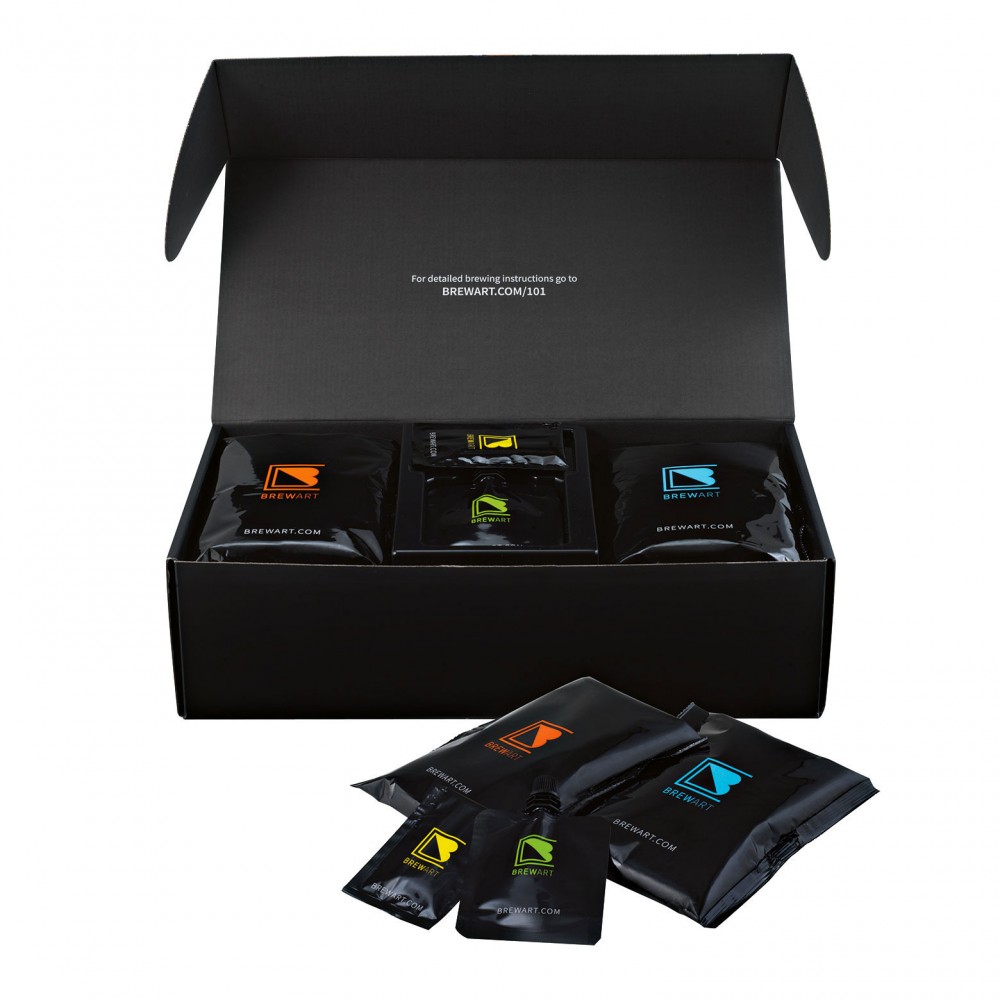 Every successful brew requires the right ingredients, and that's where a BrewPrint from BrewArt comes into play. Designed by Master Brewers, a BrewPrint contains the ingredients you'll need to get brewing at home. There's quite an extensive choice of beers available, covering everything from thirst-quenching lagers to character-filled amber ales. With so many choices on offer the hardest part of the process may well be deciding which to brew first!
The more advanced brewers out there can select from the range of brewing ingredients and purchase them individually to create their own unique brews, but since I'm a humble beginner I went for a classic American Pale Ale – a popular choice among modern craft brewers. The BrewPrint included all the hops, yeast and other ingredients I needed – the only thing I had to supply was the water and power. Too easy!
Brewing Up a Storm…. of Beer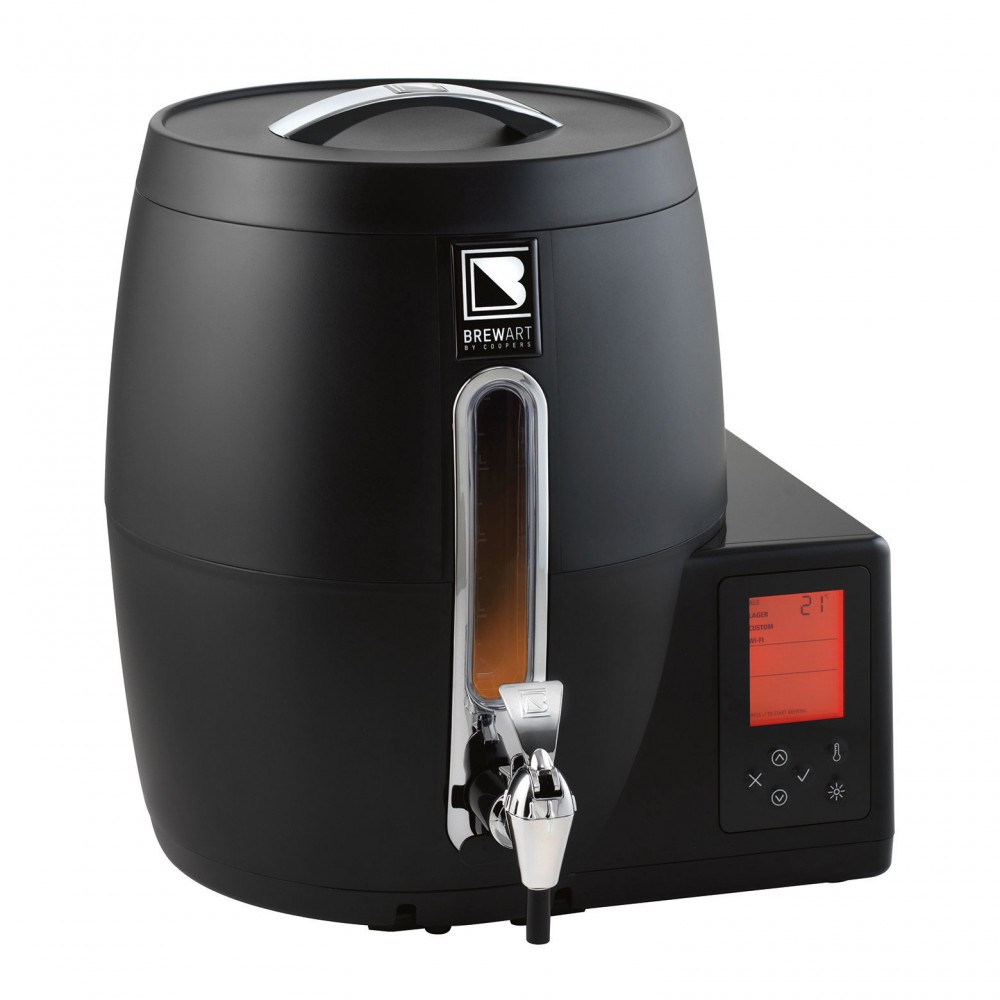 When it was time to roll up my sleeves and get down to brewing business, I was pleased to learn that the BeerDroid was going to do all the hard work for me. Light and incredibly clever, this machine can brew 10 litres of beer at the touch of a button.
Being a novice, and also wanting to thoroughly test all that BrewArt had to offer, I spent some time watching the how-to videos and brewing instructions in the BrewArt 101 section of their website. These videos made everything so simple by showing me exactly what I needed to do, and breaking it down into bite-sized chunks of information.
After assembling and cleansing the droid, I filled it with the required amount of water then added the ingredients from my BrewPrint. Once that was done I simply popped the lid on, turned the power on and then pushed the Ale button. The BeerDroid was ready to work its magic.
The LCD screen is easy to read, and the one-touch operation means I didn't have to worry about pushing the wrong buttons. The BeerDroid has precise temperature controls that automatically adjust for each stage of the brewing process, and it has end-of-fermentation technology that detects when the brew is complete and ready to be kegged. Not ready to keg right away? The auto storage mode will look after things for you. There's even a light so you can see your brew doing its thing.
The BeerDroid is also Wi-Fi connected and you can use the BrewArt app to control and monitor the brew process via your smartphone or device. I tried this method as well, and it was a lot of fun to be able to start a brew while in another room watching a movie. The app sends notification updates to let you know how the brewing process is going and when it's time to keg.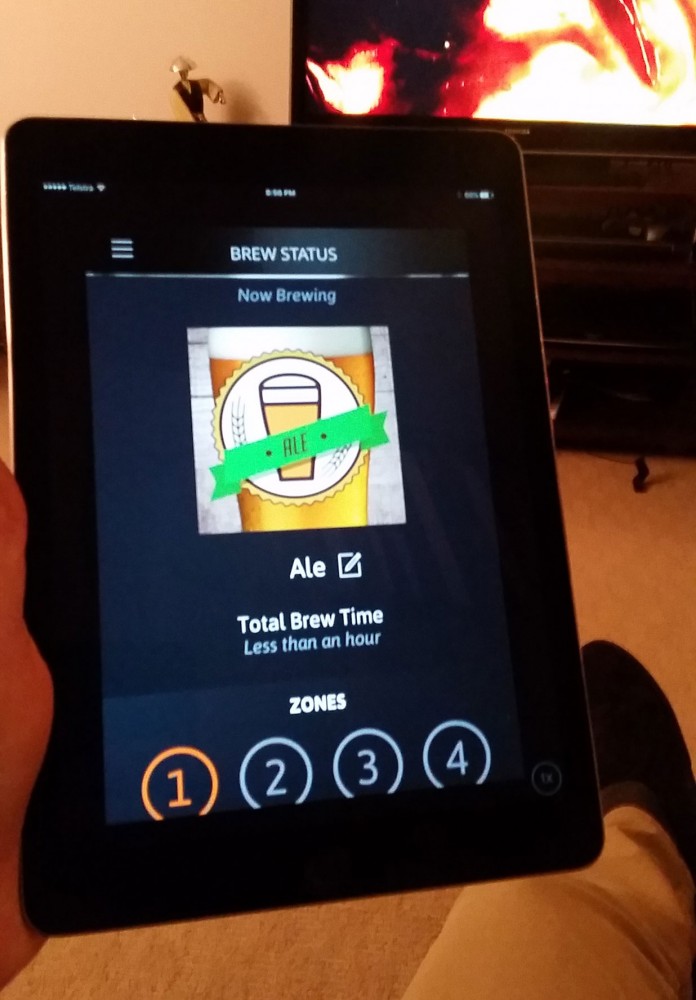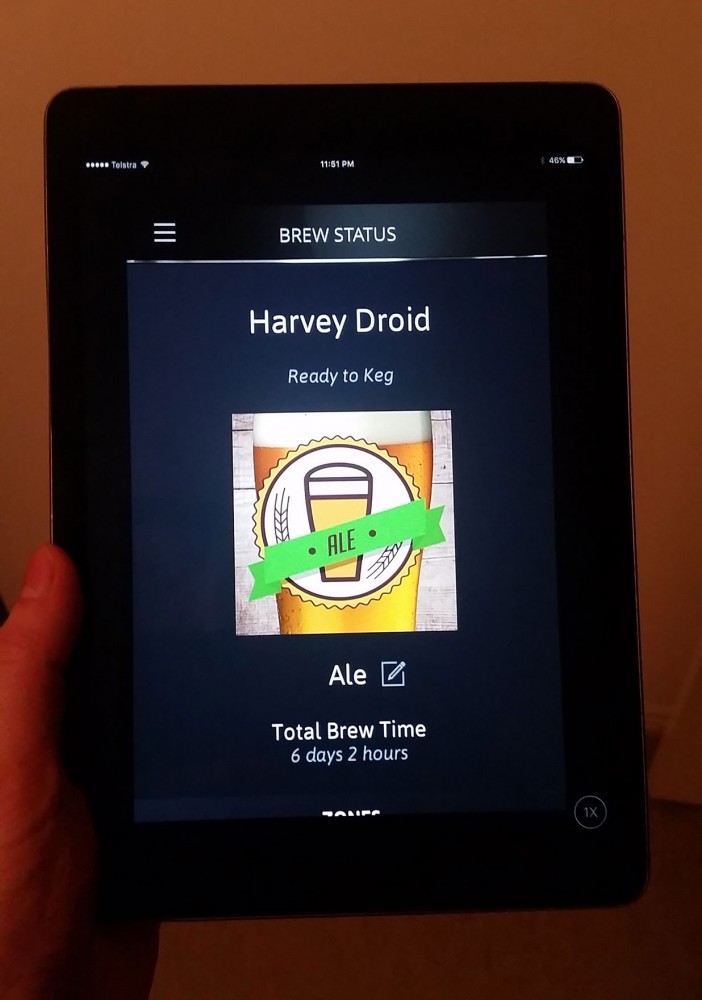 Keg Party
After the brewing process was completed it was time for me to get kegging. BrewArt kegging is super easy when compared to the bottling process that most home brewing equipment uses. Kegging also has many benefits over bottling at home, as not only does kegging provide a more authentic pub-like experience, it also ensures that no oxygen touches the beer before you're ready to serve. This way the shelf-life of your beer will be dramatically extended.
The BrewArt Complete Kegging Pack had everything I needed to keg my brew, including two 5L kegs and all the caps, connectors and tubes. The disposable keg liners are a really clever idea and it was fun to see a balloon of beer come to life inside the keg.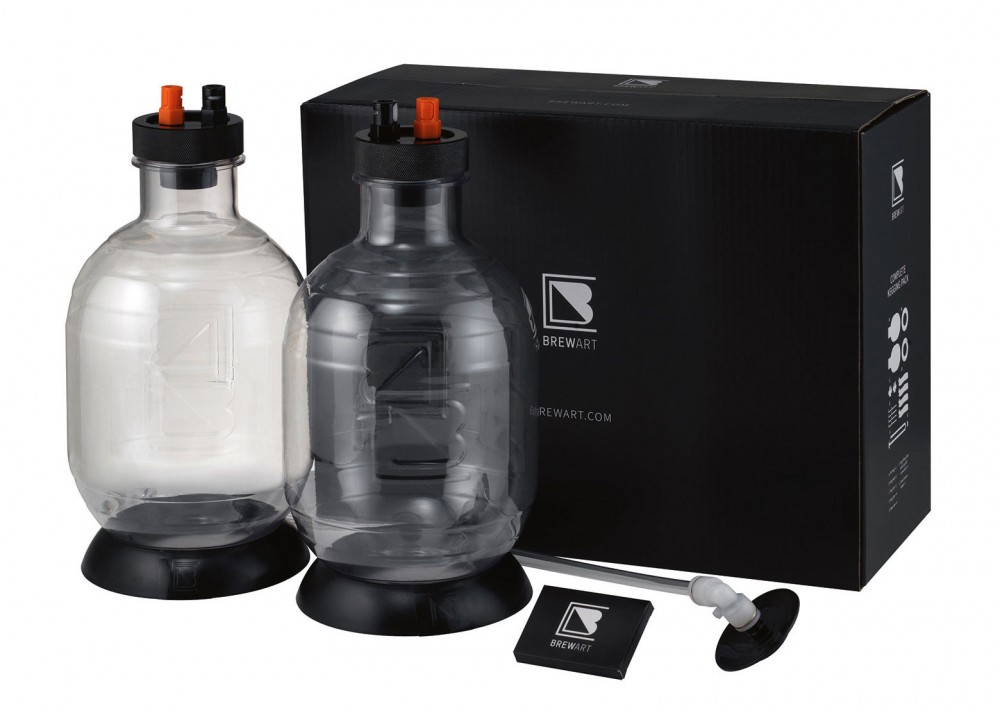 Once again following the instructional videos, it was a simple process to connect a keg to the BeerDroid and transfer the beer. The beer would need to undergo a secondary fermentation process in the kegs, but as the BrewArt process is so simple I didn't need to do anything other than store those kegs at room temperature before drinking. I like it when I'm told to do nothing for a while!
Oh, just as an aside – don't worry about having to drink all of your new brew at once – the folks at BrewArt advise that the taste of your beer will only get better if you want to store it for longer, so feel free to get brewing well in advance of your next party.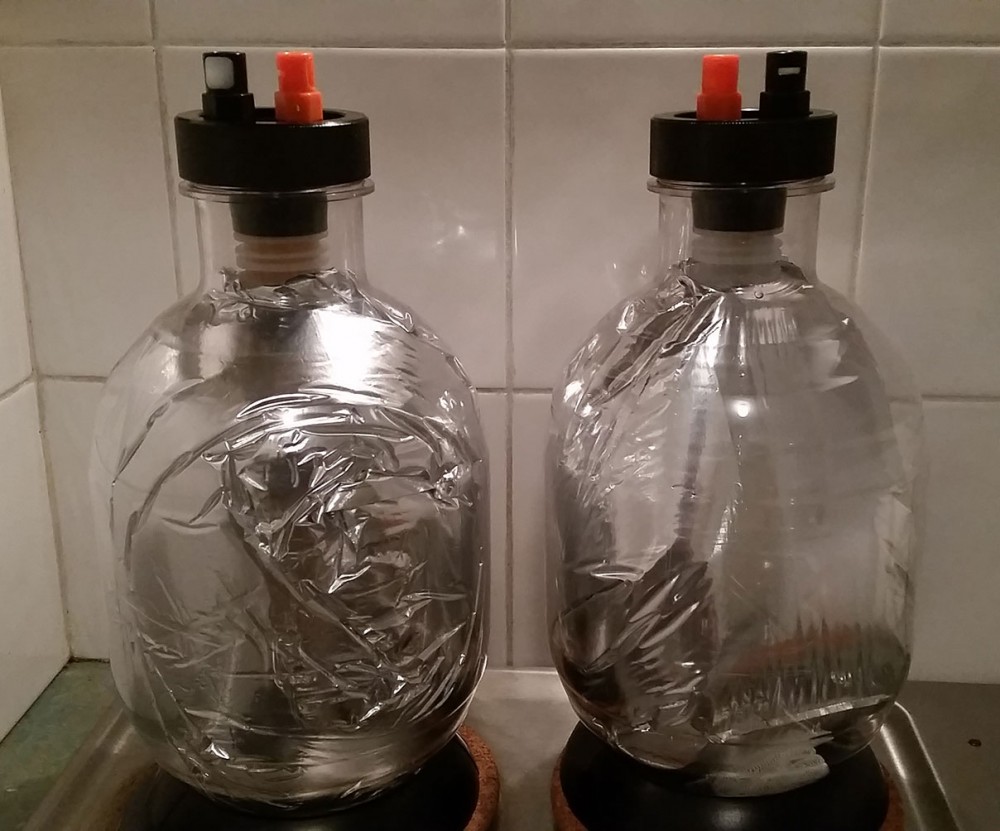 Let It Flow
The two-week period flew by for me, and the time arrived when I could taste the results of my hard work. Well, I suppose I can't really say that as there barely was any work involved and it certainly was anything but hard. Regardless of the level of my effort, the liquid reward was ready to be savoured.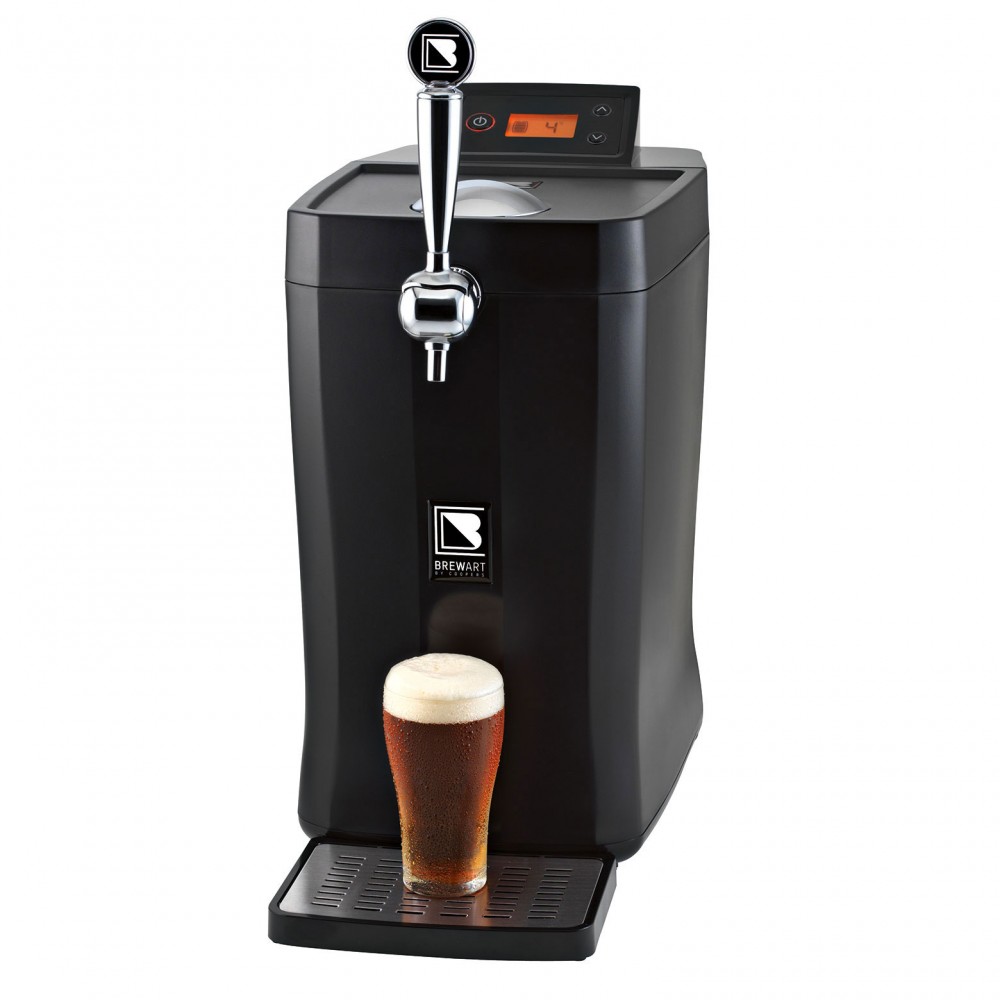 May I introduce you to the BrewFlo dispenser – the key to fresh tasting beer on tap at home. This machine is so simple to use – it literally only has four buttons, and two of those are for power (in case you're wondering, the other two control the temperature so you can enjoy your beer however you like it). Perfect for entertaining, I set up the BrewFlo on the counter in my kitchen to ensure easy access for guests. As the BrewFlo doesn't require any CO₂, all I had to do was plug it in, put in one of my kegs, connect the two lines and then select what temperature I wanted the beer to be cooled to. The backlit LCD told me when the BrewFlo was cooling (it's basically a little fridge as well), and the handy scale displayed how much beer was left in the keg.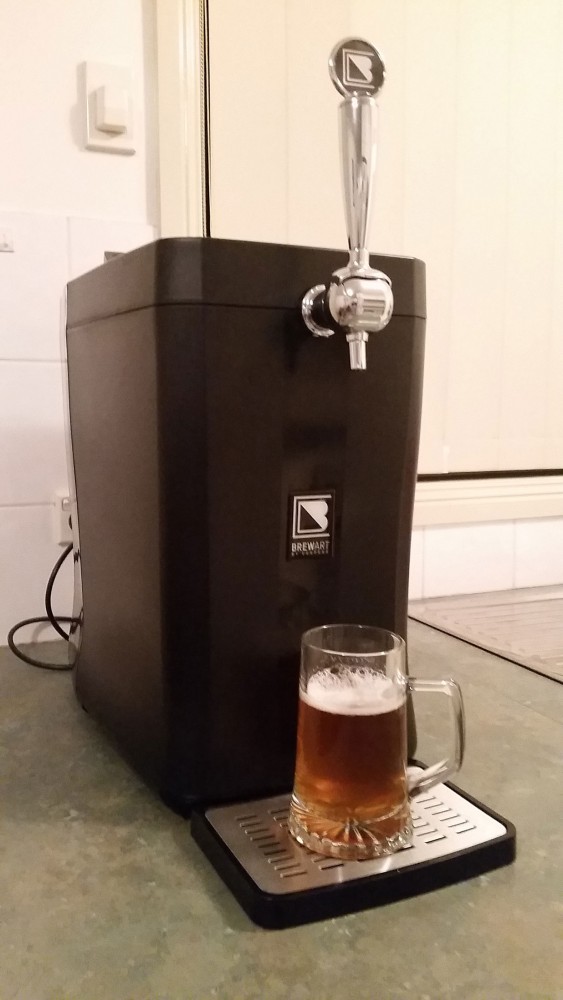 As mentioned, the BrewFlo cools the keg for you, but if you're having a big get-together and want to go straight from one keg to another it's a good idea to have your second keg pre-chilled and waiting in the fridge so you can switch straight over. Because the kegs use disposable keg liners and beer lines you don't need to worry about cleaning the BrewFlo. BrewArt really have made it all so easy!
I know you're all waiting for it, so here's the important bit. How does the beer taste? Well, I got my trusty beer mug ready and poured my American Pale Ale. It certainly looked like beer! The first mouthful was really refreshing, with a nice amount of head on the beer as well. It had an amazing freshness and toffee-like quality to the taste, with an aroma that was subtly fruity, followed by the cleansing bitter finish that I really enjoy in a great ale. All in all it tasted fantastic! Then I realised something that made it taste even better – I remembered that I'd made it myself.
Want to Start Brewing?
If you'd like to give the BrewArt a go and experience this revolution in home brewing for yourself, then it's time to get down to your local Harvey Norman store where the friendly staff will show you what it's all about. You can also check it out online to find out more.