Whether it's a healthy weeknight dinner, a quick salad for lunch or a three-course meal for a special occasion – we all know that fresh ingredients are key to achieving flavoursome results in the kitchen. But speaking from personal experience, it isn't always easy finding time to go shopping when culinary inspiration hits. So what we need to do is maximise the longevity of our fresh food items – and this is where the FoodSaver by Sunbeam steps in as the hero of the hour.
Now available at Harvey Norman, the FoodSaver is a handy kitchen gadget that lets you keep your perishable foodstuffs fresher for up to five times longer than your more conventional storage methods. This is thanks to the commercial-quality vacuum sealing process, which I found to be surprisingly versatile as it can be used not just for prolonging and sealing-in freshness, but also for vacuum-packing and saving space in your freezer, marinating meats in minutes for the BBQ and also for cooking in the bag in Sous Vide style.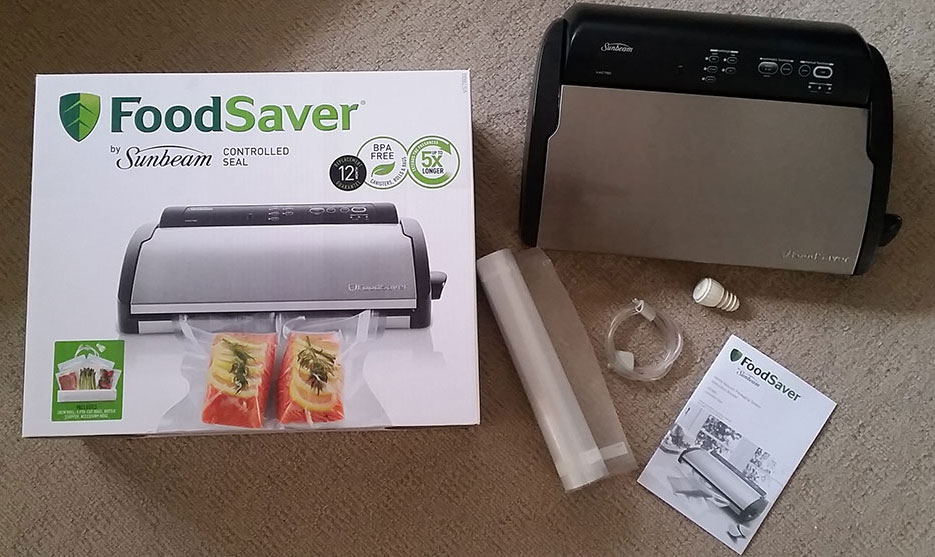 I was fortunate enough to take the FoodSaver home to see just how handy this kitchen appliance could be, and the first point in the win column was the all-in-one package. Alongside the FoodSaver unit, the box also includes five pre-cut bags, a 28cm roll from which you can make your own bags to suit the size of your produce, plus a bottle stopper and accessory hose for when you want to get a little fancy with your food storage and start bottling your own brews or saving your sauces.
As I'd just bought a trolley-full of groceries, it came in quite handy having the FoodSaver at home. I had a busy few weeks coming up, so I needed to make sure my fresh items would last, and because my fridge isn't huge I also had to ensure I was smart with how I utilised my storage space.
The instructions provided in the booklet made everything simple, and because all the buttons are clearly labelled I was able to start using the FoodSaver in next to no time.
First up, I had some steaks that I wanted to put away in the freezer for future use. I grabbed one of the pre-cut bags, placed the steaks inside and then followed the directions – placing the open end of the bag into the Vacuum Channel, locking the lid, then selecting the 'Food' and 'Speed' settings suggested. Pressing 'Vacuum & Seal', the FoodSaver went to work and in seconds had vacuum-sealed my steaks. Trimming the end of the bag using the built-in cutter, I now had my steaks ready for deep storage with protection from freezer burn.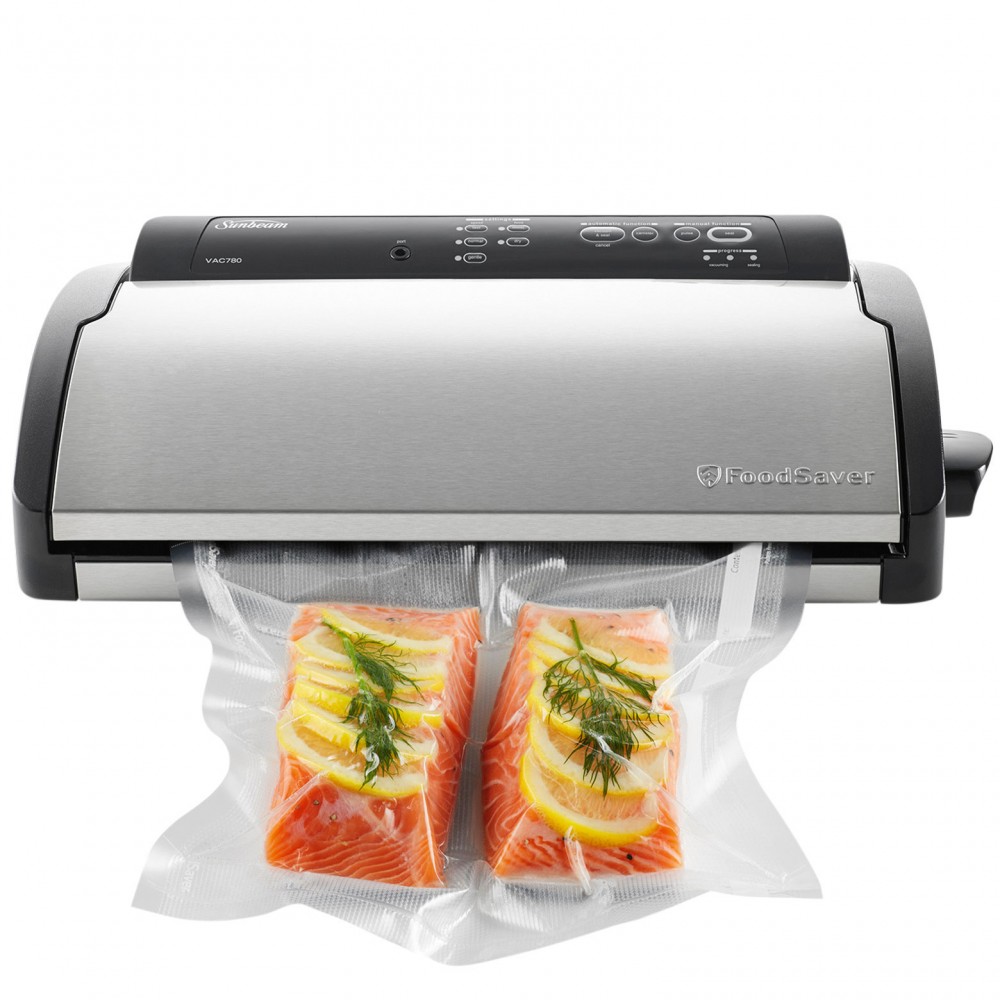 So far, so easy.
Next, I decided to take things up a notch or two and prepare some red snapper I'd bought. Calling the FoodSaver roll into service, I decided to make a custom bag to suit the size of the fish I was using. I just rolled out how much I needed, cut it to size and used the 'Seal' function to turn it into a bag. Placing my snapper inside, I threw in some herbs and lemon slices to add some flavour.
Taking the process to this next level got me excited at the possibilities of what I could do in the future! First things first, however, I lined up my bag in the FoodSaver and, using the 'Moist' and 'Gentle' settings, sealed it up lickety-split. The FoodSaver bags are microwave safe, so you can cook in the bag without any mess or worry, and the airtight seal prevents food odours from spreading. I had my snapper sitting in the fridge for a few days and couldn't smell a thing. When I did get around to steaming that snapper, it was delicious perfection, just as I'd hoped it would be.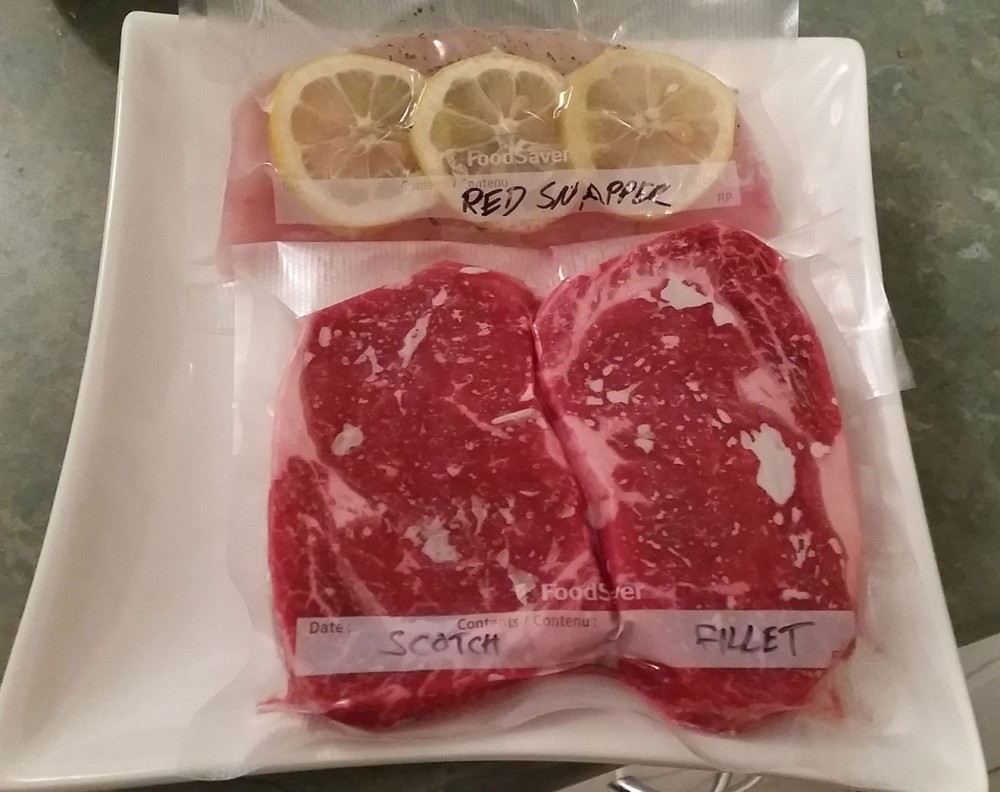 By increasing the longevity of my ingredients I'll have less food wastage and save money at the same time. But let's not stop there – this nifty kitchen tool can be used for more than just smart food storage. It's a versatile packaging system that can also be used to protect non-food items from corrosion, oxidisation and moisture. Preserve your precious documents, protect your mementos when moving or simply seal-up your first-aid kit to keep it dry and dirt-free.
Storage is simple – with on-board roll storage and convenient clips that allow you to keep a pen handy for labelling your items. The back of the base even swings so that you can store it vertically if that suits your space better.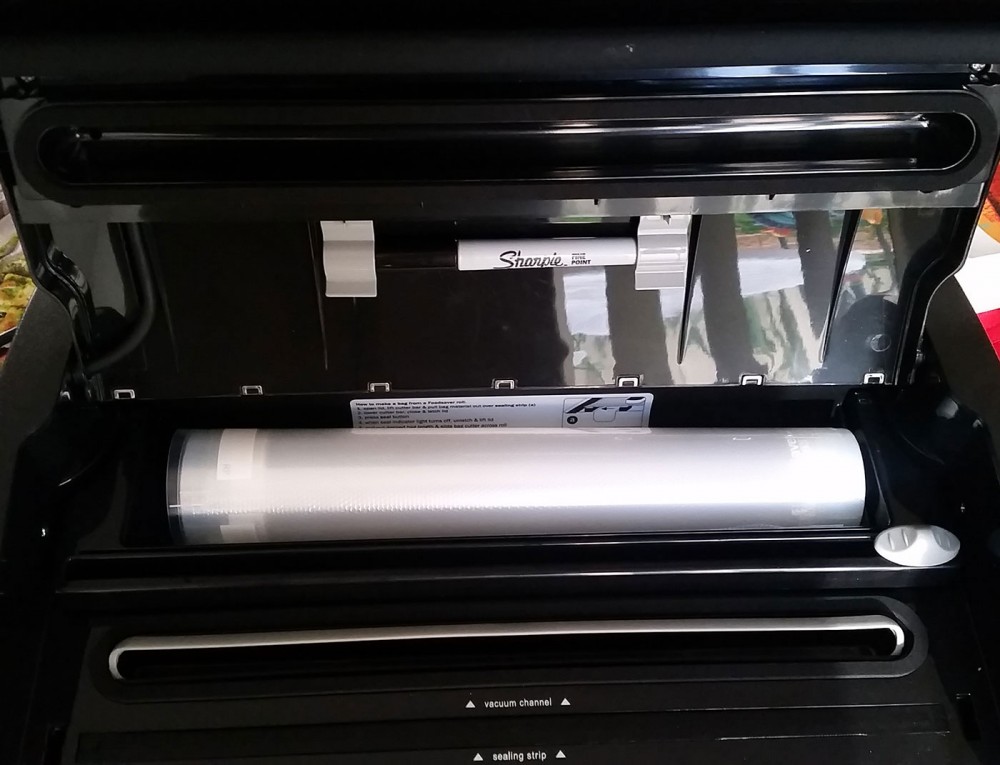 Want to add the versatility of the FoodSaver to your kitchen? Get down to your local Harvey Norman store where the friendly staff will show you what it's all about. You can also check it out online to find out more.