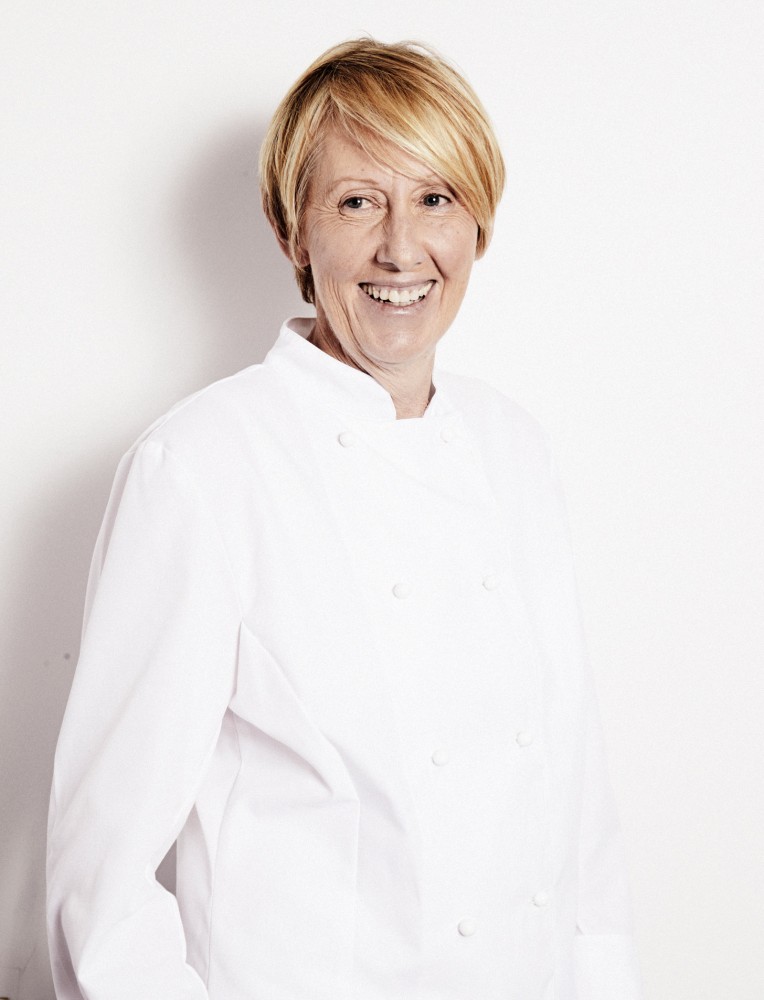 It was with great pleasure that recently I was able to attend the final Gourmet Institute event for 2015 at Harvey Norman Alexandria. This was an evening that I'd been looking forward to with great anticipation from the moment I saw the festive desserts theme combined with the name of chef Lorraine Godsmark on the Gourmet Institute events calendar for this year. This was truly a combination that I found too irresistible to miss.
With 20 years experience mastering the art of pastries and desserts, Lorraine Godsmark has reached the pinnacle of pâtisserie in Australia. Lorraine spent ten years working with Neil Perry at Rockpool, becoming the head pastry chef before venturing out on her own with such restaurants as Six Seven Ate and Yellow. Now based at Lorraine's Patisserie in the Ivy complex at the heart of Sydney's CBD, Lorraine continues to gather an ardent following with her delectable desserts, sweet treats and eye for innovation. Such is her reputation that even a relative foodie neophyte such as myself was well aware of the buzz on Instagram.
Lorraine's approach to her work may be understated, but her focus on sourcing only the finest ingredients to produce an exquisite final product was immediately evident upon seeing her in action, and her openness to have the audience participate in the process made for a fun and enlightening evening. I know the tips Lorraine shared for reducing stress when it comes to food preparation for the festive season were gladly received, and I look forward to implementing some of them in my own kitchen very soon.
The event got underway with a delightful combination of canapés and some refreshing beverages courtesy of Cracka Wines. The Zonte's Footstep Bolle Felici sparkling Prosecco, with its fresh taste of ripe citrus and green apple, made for a perfectly light aperitif to get into the festive spirit of the evening.
The first show-stopping dessert we were treated to was a delightful raspberry and lychee tart. Lorraine worked the demonstration kitchen with the relaxed ease of a true master pâtissier, taking the time to let us taste a sample of the lychee jelly and even get involved in the pastry dough rolling process. Unlike bread dough, pastry dough needs to be handled delicately and it was insightful to see how a master does it. My mouth was watering by this point, but thankfully it wasn't long until we all got to try one of these delicious tarts for ourselves. The combination of textures and flavours was simply delectable.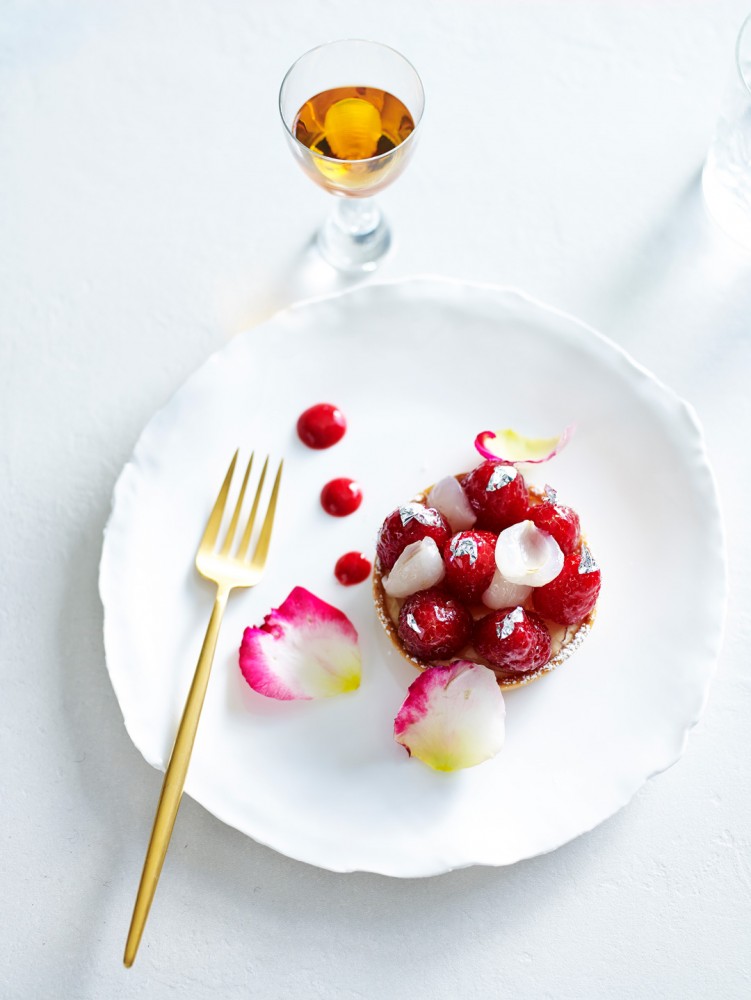 Our second course for the evening was a peachy panettone with chocolate sauce and cassata ice cream that made a fine finale. A range of wines were provided throughout the evening by Cracka Wines, and they'd been tailored to accompany the stunning desserts on offer. The Zonte's Footstep Excalibur Sauvignon Blanc was a crisp white with melon and citrus notes that possessed a delightfully acidic mineral aftertaste that made it a great all-rounder throughout the evening. The deep purple colour and blackberry pie aroma of the Zonte's Footstep 2013 Chocolate Factory Shiraz combined with its velvety chocolate aftertaste to make it a positively irresistible match for the panettone, while the Hekate Sicilia IGT provided a flowery bouquet and sweet, fruity taste that made it an ideal pairing with the tart.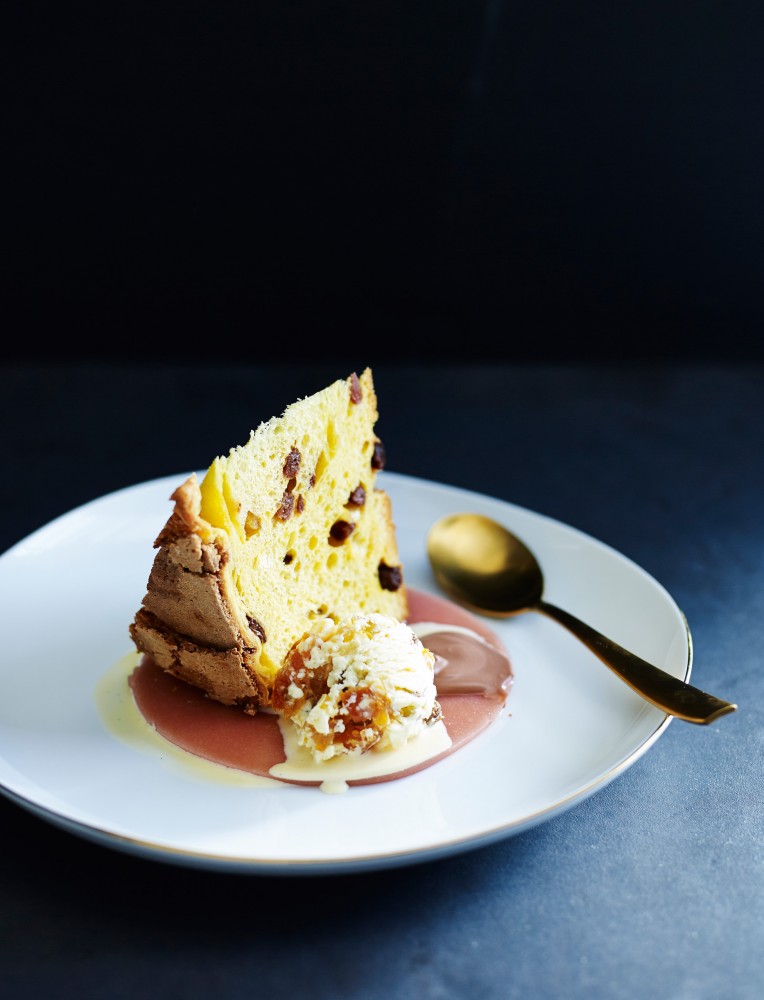 After delighting the audience with these amazing treats, Chef Lorraine Godsmark joined us for a quick chat:
Who/what sparked your initial passion for cooking and how old were you?
I think I was about 10 years old when I started making cakes. I was just attracted to it and I loved it!
What's your fondest cooking-related memory?
My fondest memory was in the early days at Rockpool when one night we received 60 random orders for the Passionfruit Soufflé. The restaurant only sat 120. They were all made by hand, with the egg whites whisked up in a fabulously big copper bowl. It was hectic but exhilarating all at the same time. This remained our record for the whole nine years that I was there.
What are your sources of inspiration when developing a menu or new dishes?
I look to some of the incredibly talented chefs from overseas for my inspiration. They are at the top of their game and are pushing the boundaries of my field into the future with new techniques and products now being developed.
Who are your culinary muses?
Some of my muses are Jerome Landrieu, Christophe Adam, Kirsten Tibballs, Carles Mampel and Ramon Morato.
What can diners expect when visiting your restaurant?
When people come to my pâtisserie they can expect to see a range of cakes designed by me, made fresh every day. Some long-standing pieces have become iconic. I cannot take them off my menu.
Who is the most famous person you've cooked for – and what was the dish?
The most famous person I have cooked for is Kevin Costner. He had the Passionfruit Soufflé, and being a wholesome American ordered a glass of milk to go with it!
Have you had a particularly disastrous or comedic cooking experience that you can share?
The funniest disaster for me was when one of my apprentices put the chocolate mousse cake he had made on the shelf to set!
What's your go-to dish when you're at home and short on time?
My go-to dish is steamed organic vegies with pan fried ocean trout.
What are two or three ingredients that you particularly enjoy working with? Why?
I particularly like working with Valrhona chocolate because it tastes so delicious and performs so well.
Fresh fruit in season for their texture and appearance. A lot of pastry work these days relies on frozen fruit purees. Eggs, because they amaze me – you can do so many different things with eggs, and 80% of my recipes include them!
What's the one simple cooking tip that you believe everyone needs to know?
The main cooking tip I have for pastry enthusiasts is always read the recipe and stick to it the first time you make the dish.
Finish this sentence: "If I wasn't a chef, I'd probably be…"
If I wasn't a chef I'd probably be a Ski Fashion Buyer.
What advice would you offer anyone wishing to become a chef?
My advice is to be passionate and stay passionate, as you will work very long hours.
What's something you're really excited about working on right now?
I'm really excited about having perfected the Christophe Adam éclair recipe, so we are now building a repertoire. He is brilliant.
If you could sum up your cooking style in three words, what would they be?
I would describe my style as being light, elegant and sometimes rustic.
Tools of the Trade
It's always a pleasure to see a master at work, and Lorraine certainly made great use of the appliances the demonstration kitchen had to offer. Lorraine shared with us her love for the speed and heat offered by induction cooktops, and we could see how the Electrolux 3-Zone Induction Cooktop made it so easy to not only prepare the lychee jelly and cassata ice cream mix, but to also transfer her lime and white chocolate mousse between zones to find the desired temperatures for different stages of the process.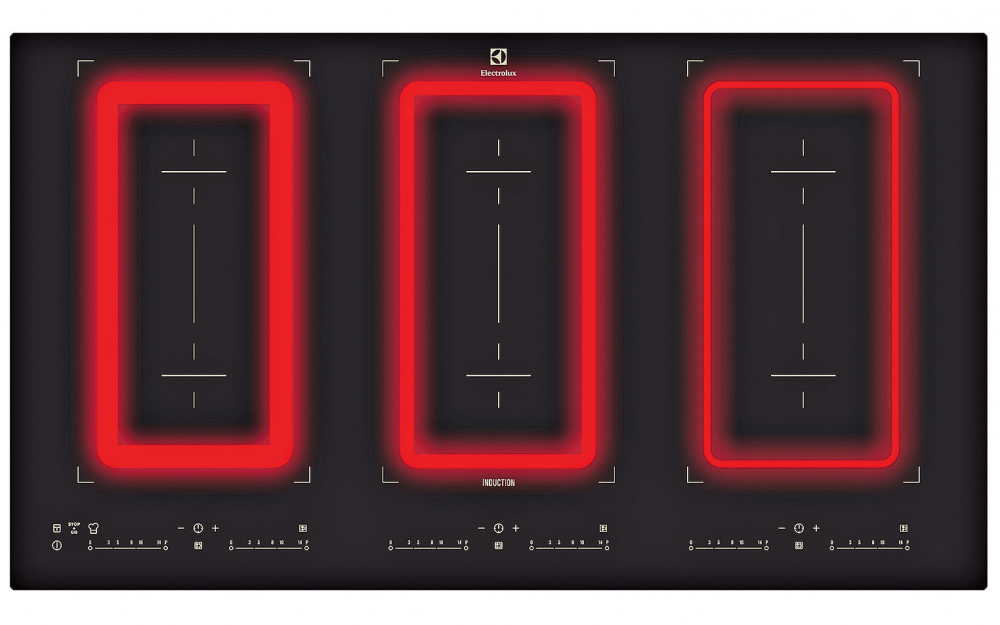 Lorraine utilises six different kinds of pastry in her pâtisserie, and the versatile AEG Pro-Combi Steam Oven – which uses a combination of steam and hot air to enhance flavour, retain moisture and deliver the desired texture – provided a golden finish to the sablé pastry for her delicious tarts on the night.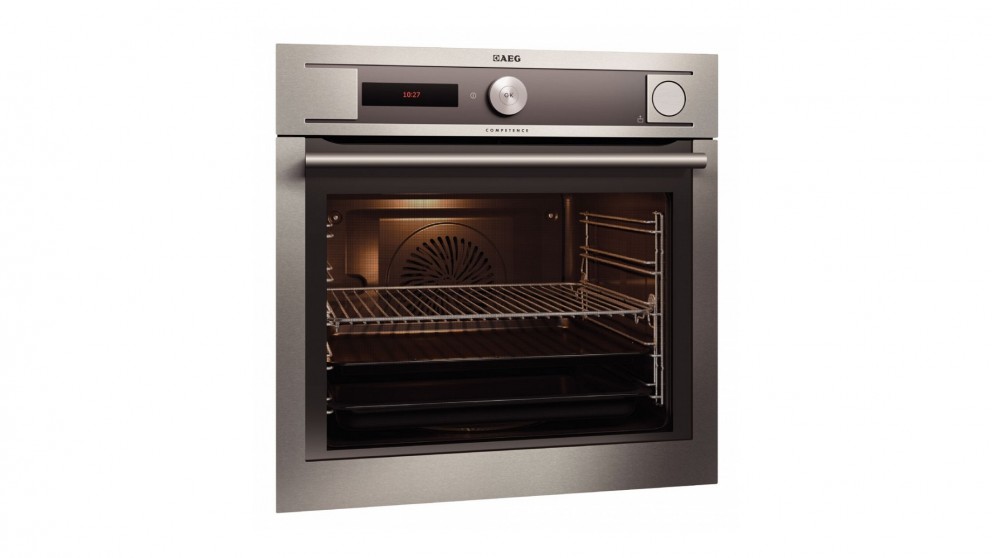 It was certainly an evening to remember, and if like me you're inspired to try making Lorraine Godsmark's festive desserts at home you can click here to view the recipes, see videos from the night and more. To browse the huge range of cooking appliances available from Harvey Norman you can easily shop online or head down to your local store and chat to the friendly staff.
This may have been the finale for the Gourmet Institute for this year, but the great news is there will be more fantastic Gourmet Institute events next year for you to attend, and Harvey's HQ will keep you up to date with all the plans!