Since arriving in Australia in 2001, English-born chef Darren Robertson has had an impressively varied career. In addition to working as head chef at Sydney restaurant Tetsuya's, Darren founded The Table Sessions – a "guerrilla dining" project that ran pop-up dining experiences in warehouses, gardens, galleries, rooftops and other locations around Sydney. In 2011, Darren went into business with friends, becoming a co-owner of Bronte's beloved Three Blue Ducks restaurant, a relaxed spot with a focus on sustainability and fresh, locally-sourced produce. Most recently, Darren and his fellow Ducks opened The Farm, a new culinary establishment just outside Byron Bay.
Darren brought his passion for fresh, seasonal produce to our recent Gourmet Institute at Harvey Norman Alexandria, showcasing two mouth-watering spring harvest dishes. Masterfully manoeuvring his way around the kitchen, Darren was a consummate professional as he whipped up a tantalising raw flank steak dish, served with an indulgent salsa verde and topped with pickled carrots. He further demonstrated his show-stopping techniques with a delectable squid platter comprising chorizo, spelt, blood orange and seasonal black garlic.
Darren's dishes were expertly paired with matching wines courtesy of Yalumba Winery, including a 2013 Dalrymple Cave Block Chardonnay that beautifully complemented the spelt, cutting through the fattiness of the chorizo and oiliness of the squid. Also on offer was a 2014 Dalrymple Pinot Noir, which held up to the saltiness of the salsa verde and the acidity of the pickled carrots.
After Darren was done wowing the audience with his zest for fresh, savoury delights, he was kind enough to have a chat with us.
Who/what sparked your initial passion for cooking and how old were you?
I was 17, washing dishes in a seafood restaurant. One of the chefs lent me the book White Heat by Marco Pierre White – from there on in, I wanted to become a chef.
What's your fondest cooking-related memory?
Sunday roast with my family, which was probably the only occasion we sat around a table. Roast pork, apple sauce, veggies, roast spuds and gravy, usually followed by a bread and butter pudding with ice-cream. Love it!
What's the most exciting city you've worked in and why?
Tokyo and New York have a lot to offer, but the last trip to Paris has to be up there. We were invited to cook at Omnivore, so I got to cook a couple of dinners and check out Bones, Le Chateaubriand, Clamato and others with Mark LaBrooy, Shannon Debreceny, Colin Fassinage and a whole bunch of chefs from around the world. Brilliant stuff.
What are your sources of inspiration when developing a menu or new dishes?
Books, travel and meals out, conversations with friends, chefs, gardens, farmers and producers.
What can diners expect when visiting your restaurant?
A relaxed, no frills, thought-provoking food experience on a farm with a bakehouse, massive BBQ, a meat room, a bar, a produce store and a kids' playground. A cooking school, pigs, cattle, veggies, a macadamia forest, good food and drinks, live music – even the odd stray chicken walking through the restaurant!
Who is the most famous person you've cooked for – and what was the dish?
Cooking for other chefs is where it's at. Ferran Adria, Fergus Henderson, David Thompson… cooking for legends like that is an honour.
What's your go-to dish when you're at home and short on time?
Toast and a glass of milk.
What are two or three ingredients that you particularly enjoy working with?
Cooking with anything you have grown or caught yourself is hard to beat. Other than that I'd say oysters, because of their simplicity, they just have to be freshly shucked.  Citrus, lime, yuzu, finger lime… in the UK we would finish sauces with salt, pepper and a knob of butter. When I came to Australia I learnt about seasoning food with vinegar or citrus acid. It brings it to life and totally transforms it.
What's the one simple cooking tip that you believe everyone needs to know?
Don't panic, enjoy it.
Finish this sentence: "If I wasn't a chef, I'd probably be…"
A lot wealthier, but not as happy.
What advice would you offer anyone wishing to become a chef?
Find a restaurant that you really like, knock on the door and ask if you can help.
What's something you're really excited about working on right now?
I've just finished writing the second Three Blue Ducks book with Mark LaBrooy. It's a continuation of the first book. Simple, tasty food, cooked from scratch with heaps of advice and recipes on pickling, juicing, fermenting, spices, grains, meats, salads and veggies – and less pictures of us holding surf boards with our tops off! I'm really happy with it.
If you could sum up your cooking style in three words, what would they be?
Tasty. Nourishing. Real.
Tools of the Trade
 To truly bring his enticing dishes to life, Darren enlisted the aid of Harvey Norman's quality AEG appliances. With the help of the AEG 90cm 'Pure 3 OptiZone' Induction Cooktop, Darren was able to prepare the spelt and chorizo with total control thanks to induction technology. Adding the squid, the cooktop's DirekTouch controls and OptiHeat function meant precision cooking was an easy task, allowing Darren to set the exact heat level required and easily monitor the heat of each cooking zone.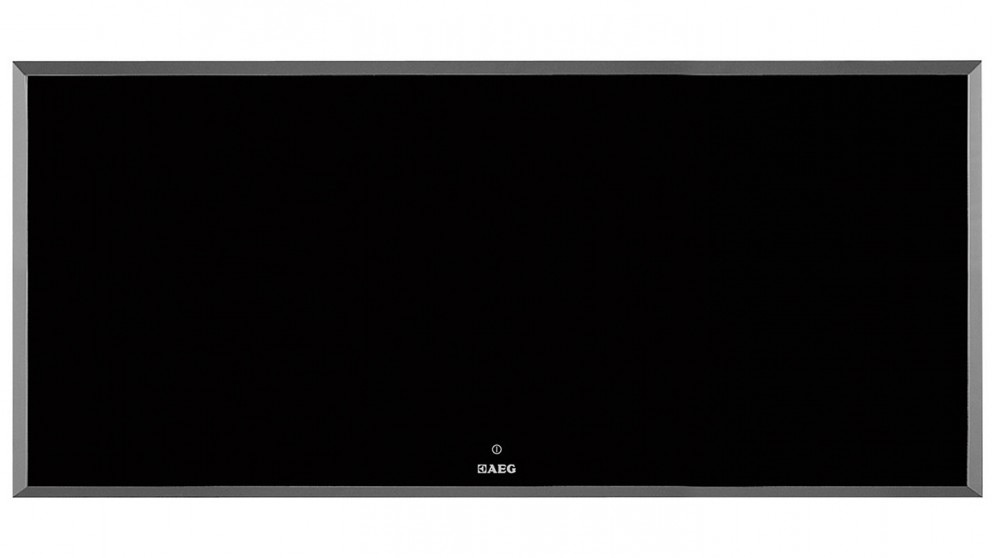 Darren also made good use of the AEG Pro-Combi Steam Oven. Featuring ProSight touch controls and 24-cooking functions, it made delicious and healthy meal preparation effortless.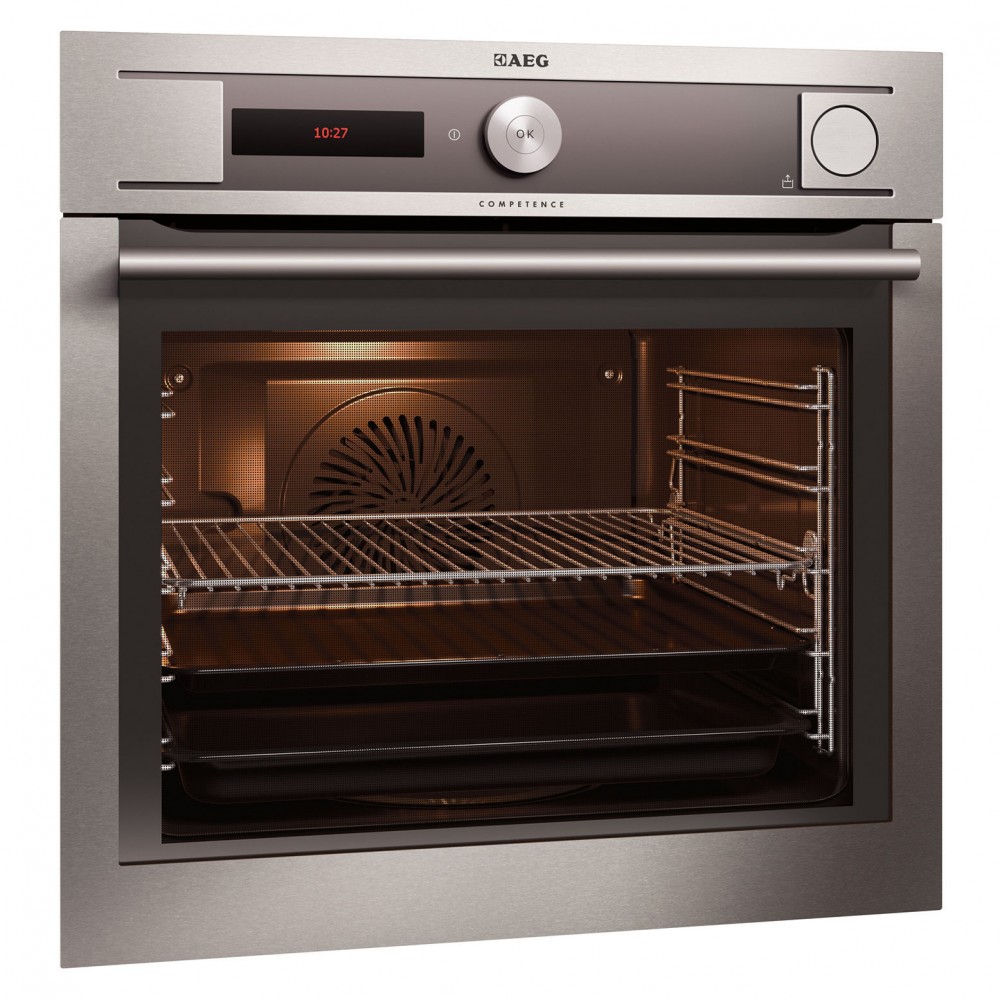 Miss out on Darren's masterclass? Don't worry! Take a look at his delicious recipes here. Plus, you can browse our range of cooking appliances either online or at your local Harvey Norman store, where our friendly staff can help you make the right decision for your kitchen.
Head here for information on future Gourmet Institute events, and to buy tickets.