Culinary king, restaurateur and author, Guillaume Brahimi, has become one of Australia's most respected chefs since arriving in Sydney from Paris in the early '90s. With restaurants across the country, including a Bistro Guillaume in both Melbourne and Perth, his new Sydney venture, Guillaume in Paddington, continues his desire to deliver the highest standards of food and service while providing a more intimate dining experience.
Quality produce and attention to detail come to the fore in all of Guillaume's work, and it was with those tenets in mind that he showcased a couple of Parisian bistro classics at our recent Gourmet Institute event at Harvey Norman Alexandria.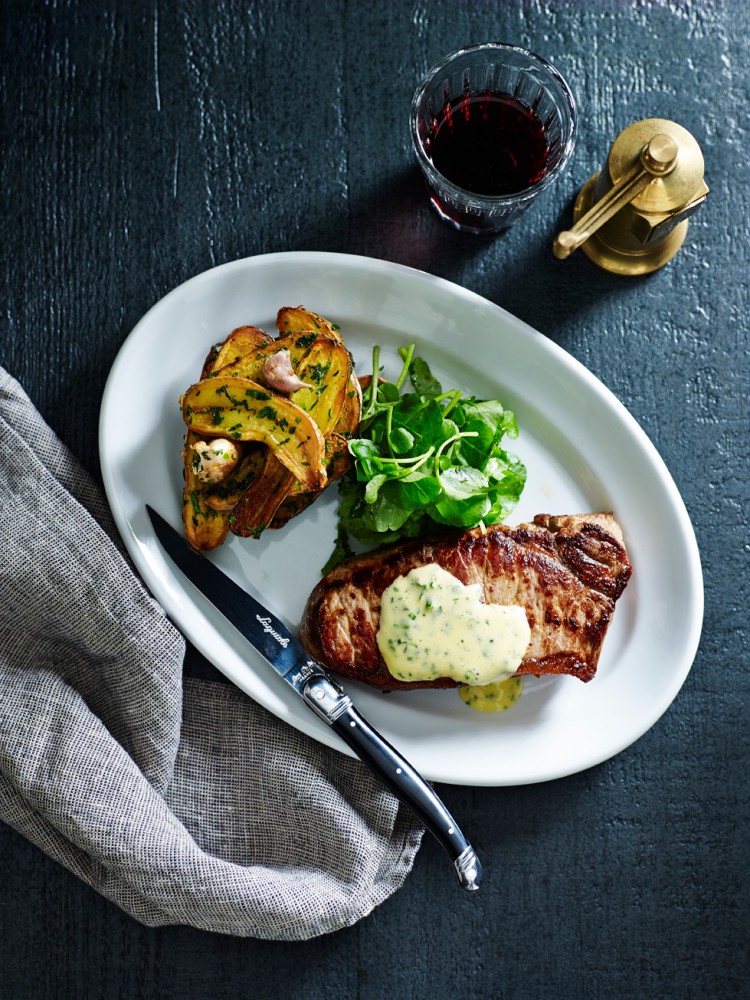 Guillaume effortlessly mastered our demonstration kitchen as he prepared and plated up a perfect Steak Frites with seasoned sirloin steaks and herbed kipfler potatoes topped with a béarnaise sauce. After that mouth-watering dish the audience were then treated to a Passionfruit Soufflé served with vanilla Crème Anglaise that tantalised the tastebuds.
Cracka Wines provided matching wines throughout the evening, starting with a Howard Park Jeté Brut Blanc NV as an aperitif with its notes of citrus, brioche and baked apple. The inviting taste of the 2013 Howard Park Miamup Cabernet Sauvignon was a superb accompaniment to the Steak Frites, with just the right amount of tannin to balance out the richness of the meat, while the 2014 Howard Park Mount Barker Riesling with its intense and lifted aromas of freshly zested citrus was the perfect palate cleanser to prepare for the Passionfruit Soufflé.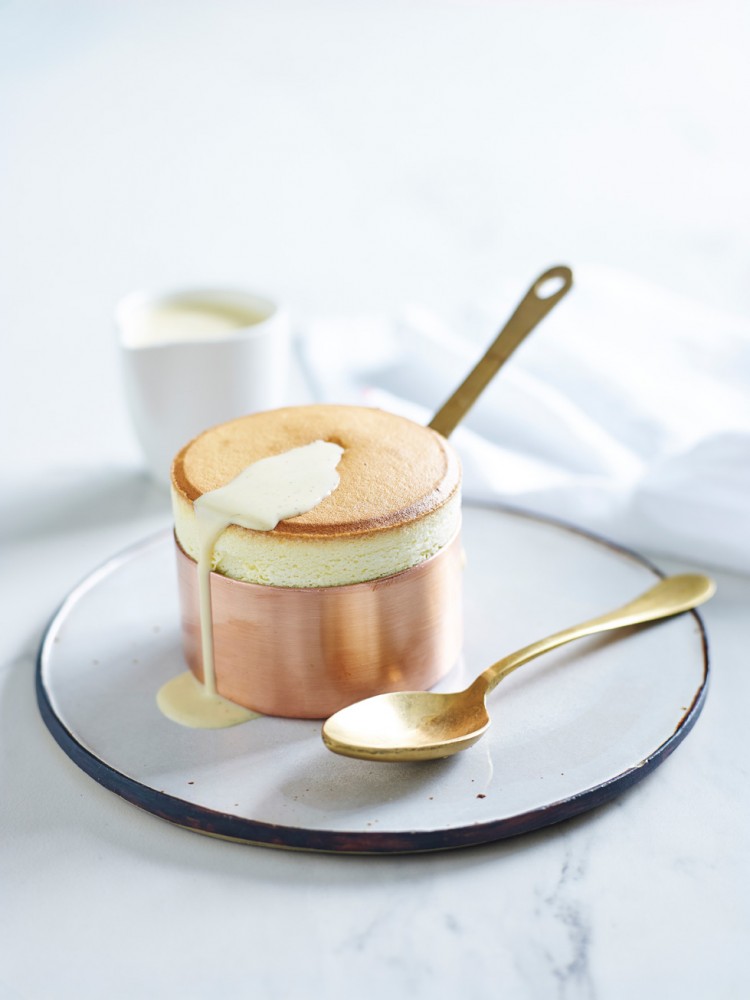 When he wasn't displaying his skill in the kitchen, Guillaume joined us for a quick chat:
Who/what sparked your initial passion for cooking and how old were you?
From a very early age I was inspired to cook first by my grandmother and then my mother. I was just a little boy when I started to love watching them cook and being in the kitchen with them both.
What's your fondest cooking-related memory?
Coming home from school and spending time with my mother in the kitchen, helping her to prepare the family dinner. It was probably a little bit to avoid my school work, but I also loved spending time with her and learning the basics of good cooking.
What's the most exciting city you've worked in and why?
Honestly, Australian cities – Sydney, Melbourne and Perth. We have access to world-class produce and there are amazing restaurants opening all the time. Dining has evolved so much since I arrived here and it is exciting to watch the developments.
What are your sources of inspiration when developing a menu or new dishes?
The seasons, of course, and my classical French training is still an influence on the way I approach a new dish. Travelling and dining in France at least once a year never fails to inspire me as well.
Who are your culinary muses?
I have a few – Joel Robuchon from my time training and cooking with him as a young chef, Thomas Keller and Alain Ducasse are both huge inspirations for me, and of course my mother who is a wonderful cook.
What can diners expect when visiting your restaurant?
They can expect a special, sophisticated experience with beautiful food, attention to detail and attentive service, but also somewhere they feel comfortable, like they are in a private home.
Who is the most famous person you've cooked for – and what was the dish?
In 2007 I had the honour to cook for the APEC leaders, including presidents and prime ministers. I cooked a few meals for them over the conference but always used Australian ingredients like lamb, marron, wagyu and yabbies.
Have you had a particularly disastrous or comedic cooking experience that you can share?
To me the worst disaster is keeping people waiting for their food! Once when I was cooking a roast, the power went off on the oven and I didn't realise, and my family and friends were waiting for their dinner for hours. I considered that a disaster!
What's your go-to dish when you're at home and short on time?
I just love a simple piece of protein – fish or meat – perfectly cooked, and a well dressed green salad. There is nothing better.
What are two or three ingredients that you particularly enjoy working with? Why?
Any type of Australian seafood, like tuna and WA marron, because we have the best quality seafood in the world here, and because I am French I have to say butter! It's one of the essentials of good cooking.
What's the one simple cooking tip that you believe everyone needs to know?
You need good tools in the kitchen – knives, pans and kitchen equipment. It is the only way to cook consistently well.
Finish this sentence: "If I wasn't a chef, I'd probably be…"
A professional rugby player!
What advice would you offer anyone wishing to become a chef?
Work hard, be committed, and love what you do because being a chef means long hours in the kitchen and away from family. Passion is the only thing that gets you through.
What's something you're really excited about working on right now?
I am very excited to be finishing my second book, 'Guillaume – Food for Family', which is being released at the end of this year. I can't wait for people to see the book and some of the amazing families we have in there.
If you could sum up your cooking style in three words, what would they be?
Respectful of ingredients.
Tools of the Trade
Even Chef Guillaume Brahimi needs the best tools to help prepare his gourmet Gallic creations, and the AEG 4-Zone Induction Cooktop more than delivered. Whether it was a covered saucepan for boiling potatoes, a soft simmer for the béarnaise sauce or a medium-high heat to fry the steaks, this induction cooktop gave a premium performance – the DirekTouch controls providing complete temperature control and precision heating.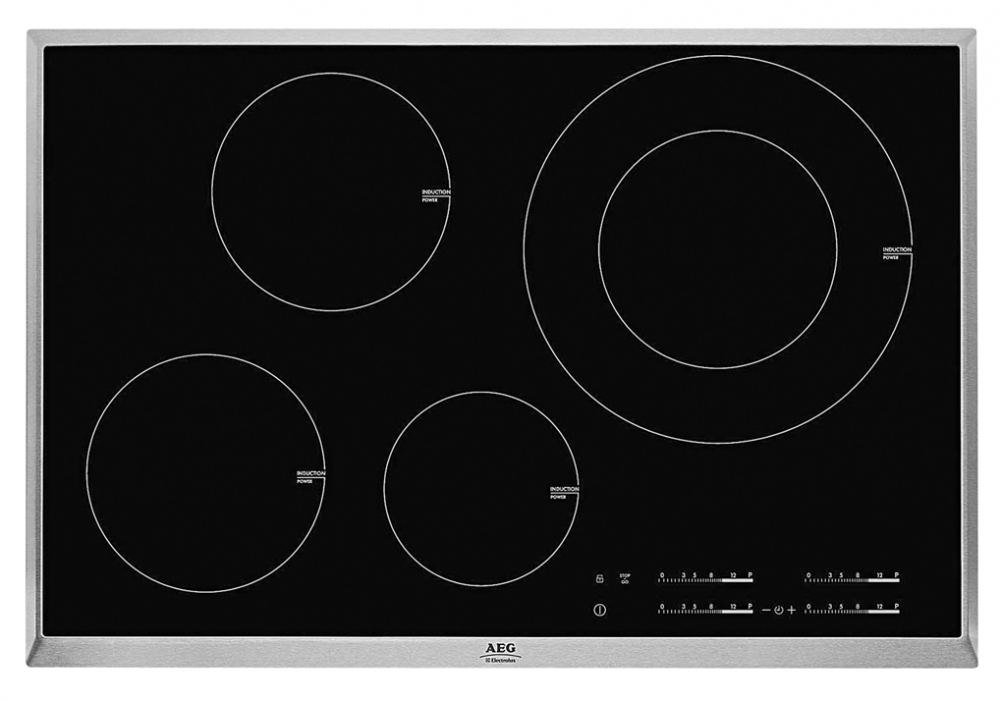 A soufflé done right is a thing of beauty and the versatile AEG Pro-Combi Steam Oven uses a combination of steam and hot air to enhance flavour, retain moisture and deliver the desired texture. Nine minutes was all it took for the soufflé to rise perfectly with a golden crown.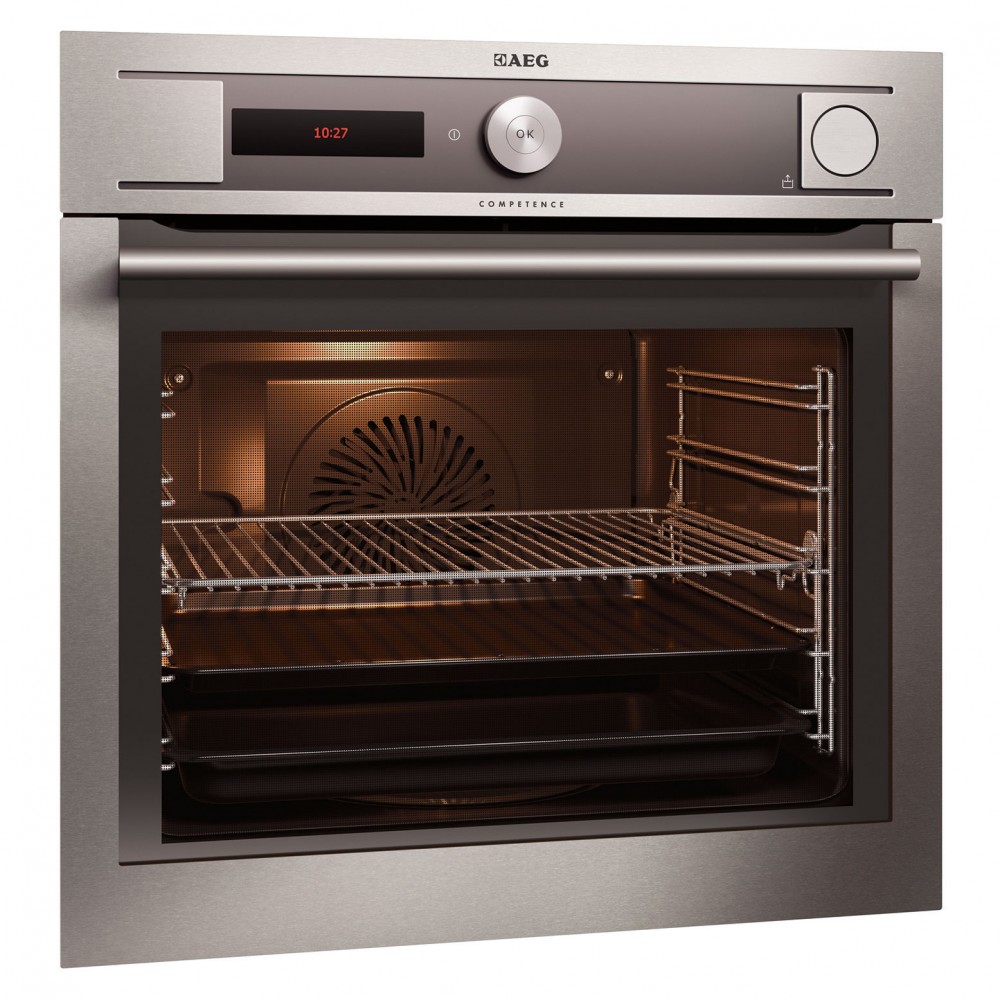 Want to try making Guillaume Brahimi's bistro classics yourself? View his recipes here. To browse our huge range of cooking appliances, shop online or head down to your local Harvey Norman store to chat to our friendly staff.
Don't miss out on our next session of Gourmet Institute in Adelaide on the 30th of September where chefs Emma McCaskill and Scott Huggins will showcase what the new kids on the block can do.