Cooking on the edge is Brent Savages' style. Awarded 'Chef of the Year' in the Sydney Morning Herald's Good Food Guide Awards, Brent worked his magic at Wednesday night's Gourmet Institute where he created delicious dishes with show-stopping skill.
The crowd watched in delight as the owner of the fine dining Bentley restaurant demonstrated his extraordinary culinary techniques, effortlessly producing a succulent slow-cooked duck and a delectable dessert featuring violet ice-cream and meringue. At the end of the night we sat down with Brent for a chat:
Who sparked your initial passion for cooking and how old were you?
From a young age, I spent my spare time in the family kitchen. I loved helping my mother and sister, and was constantly asking questions. My sister is also a Chef, and introduced me to my first professional kitchen.
What's your fondest cooking-related memory?
Christmas with my family – having the time to relax, cook and enjoy a meal together. Nothing beats it.
What's the most exciting city you've worked in and why?
It has to be Sydney. We have a dynamic, ever-evolving and supportive hospitality scene, and it's where I have spent the most of my career.
What are your sources of inspiration when developing a menu or new dishes?
I go to the local markets on a weekly basis and Eveleigh Markets is one of my favourites. Our menus are created around the produce we use, and talking to independent growers is an important part of the menu development process.
Who are your culinary muses?
Michel Bras, whose Michelin-star restaurant is located in Laguiole, France. I remember being totally inspired by his book Essential Cuisine when it first came out.
What can diners expect when visiting your restaurant?
Each of our three venues has a distinct style; Bentley is our flagship restaurant, Monopole is our wine bar and Yellow is our Bistro. Diners can expect the best seasonal produce, creative menus and wine lists which feature small producers and rare wines.
Have you had a particularly disastrous or comedic cooking experience that you can share?
Something that happened recently was both comedic and totally disastrous! After days of preparing for a 500 person off-site cocktail event, we packed a refrigerated van and sent the driver on with the produce. Shortly after, one of our chefs discovered our canapés littered on the pavement near the restaurant. The driver had accidentally driven off with the door open!
What's your go-to dish when you're at home and short on time?
I don't have a go-to dish as such, I use whatever produce I have on hand to make something tasty. I do love a good sandwich though; it's actually a daily ritual at Bentley.
What are two or three ingredients that you particularly enjoy working with?
Mexican cucumbers. I've wanted to work with this produce for a very long time; I've had to wait for them to be grown by a producer in Glenorie. We're also using Spot prawns sourced from Western Australia at present, a small sweet prawn which is a difficult ingredient to source, so when I get the opportunity to have them on the menu we get excited.
What's the one simple cooking tip that you believe everyone needs to know?
Controlling the temperature. I often watch people cook at home on a high heat; it's better to cook slowly on a low heat and allow the time to do it well.
Finish this sentence: "If I wasn't a chef, I'd probably be…"
It's hard to think beyond cooking after 20 years, but I'm sure I would still have worked in the food/hospitality industry.
What advice would you offer anyone wishing to become a chef?
Prepare for the long haul. Working in a restaurant, particularly a kitchen, is a lifestyle. You will spend a lot of time away from your family and do a lot of long hours. The upside is that it's an extremely rewarding profession if you have the passion and the drive.
What's something you're really excited about working on right now?
BS: Our newest edition to the Bentley menu. Suckling Pig, Green Rice, Muntries and Apple Cucumber – it's our first time using green rice and this dish is just delicious!
If you could sum up your cooking style in three words, what would they be?
Innovative, sophisticated, approachable.
Magic in the kitchen: Brent's Cooking Essentials
At Wednesday night's Gourmet Institute, Chef Brent Savage crafted a lip-smacking dish with bold ingredients like pencil leeks and nettle leaves. An alluring aroma filled the air as Brent oven slow-cooked the duck to perfection, using an AEG Steam Oven to retain moisture and enhance the flavour.
Moving on to his long-awaited desert, the culinary mastermind whipped up a storm with fresh blueberries. Using AEG ovens and Electrolux induction cooktops for precise temperature control and direct heating, Brent put forward a refreshing combination of vanilla cream, violet ice cream, meringue and streusel to stimulate the senses.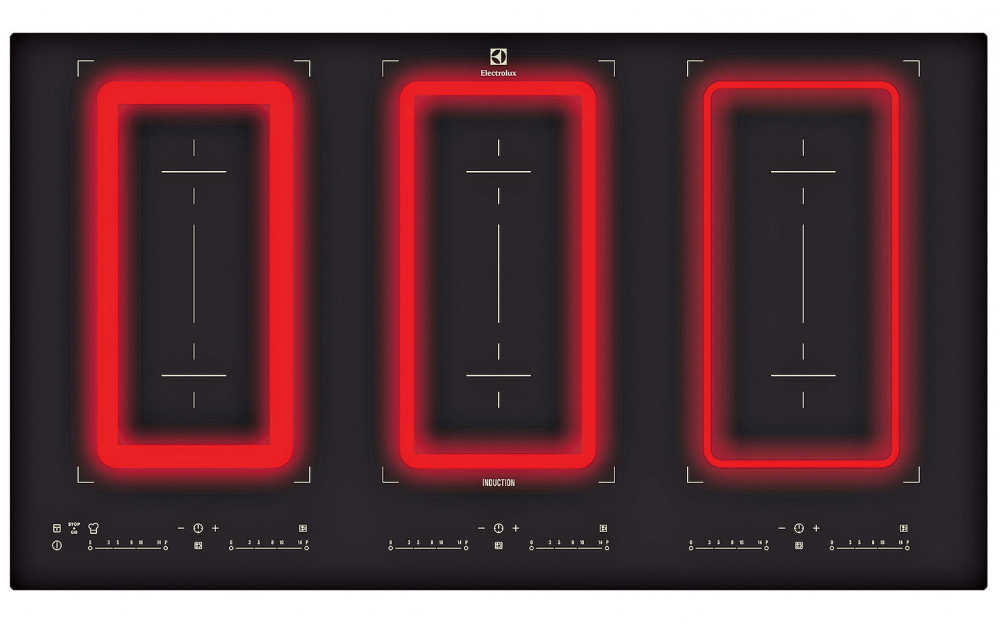 With an array of kitchen appliances on-hand in the demonstration kitchen, Brent also used an AEG Combi Microwave and Teppanyaki Plate to deliver his scrumptious courses. Each was complemented by matching wines from Crackawines, leaving all who attended with warm bellies and a memorable experience.
Did you miss out on this Brent Savage Gourmet Institute master class?
Don't worry! You can always attend more of our enthralling Gourmet Institute events. For the latest info, click here. To browse our extensive range of kitchen appliances, shop online or head down to your local Harvey Norman store to chat to our friendly staff.