For those lucky enough to have dined at one of George Calombaris' restaurants, they will know first-hand the creativity and soul that goes into his dishes, the extraordinary flavours that come from his adventurous and innovative ideas, and how each dish successfully ties in with the traditional Greek culinary influences of his mother and grandmother.
At the recent Gourmet Institute event at Harvey Norman Chadstone, this award-winning chef showed us just how he mixes tradition and innovation in his cooking, with mouth-watering recipes that embody George's pride, passion and soul in the kitchen.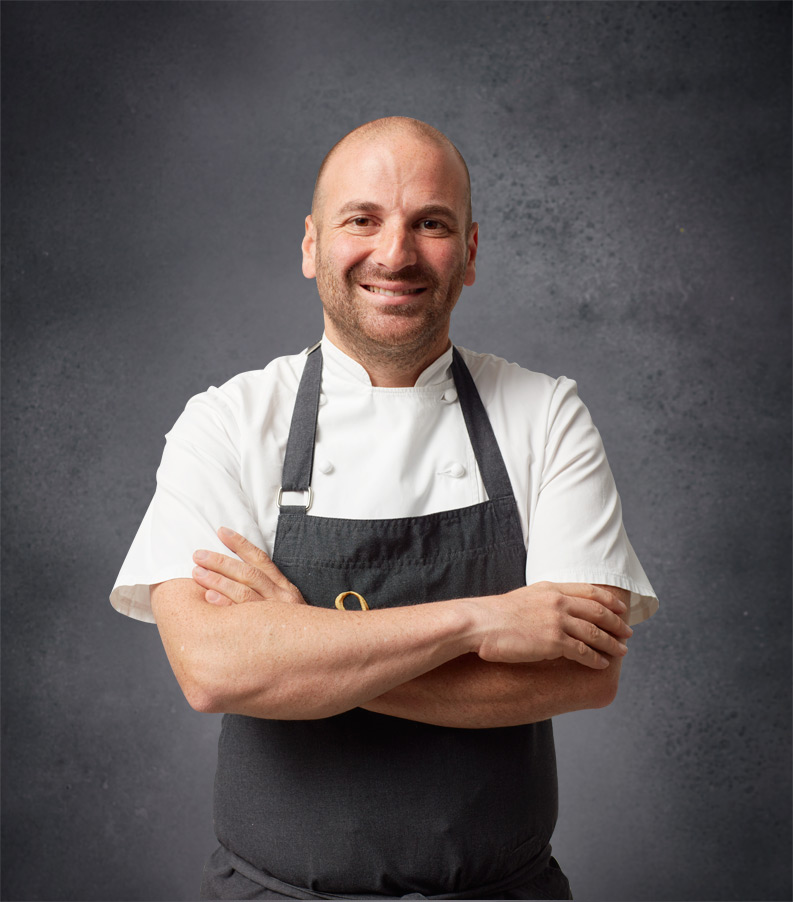 Before the MasterChef judge worked his much-anticipated magic in front of our Gourmet Institute audience,  Cracka Wines awoke our taste buds with their delectable selection of wines.
To complement the beef in George's Moussaka, we were served a Feudo Arancio Nero d' Avola, a delightfully soft wine on the palate with an intense bouquet with currant and wild berry undertones. Then to celebrate the tantalisingly sweet and salty influences in George's Risogalo with salted caramel and shortbread, Cracker Wines provided a Feudo Arancio Hekate; sweet and fruity on the palate and ending with a final note that's been described as being consistent with balsamic vinegar – an engaging flavour that draws you in much like George's dishes.
Once our tastebuds were successfully awakened thanks to some delicious canapés, it was show time in the Gourmet Institute kitchen. First up, George brought to life a classic Moussaka. Braised beef cheeks and beef short ribs on the bone were at the heart of the dish, then of course the eggplant married with garlic, seaweed butter with dashi powder and béchamel, tenderly simmered, blended, strained and whisked to create this delicious and creamy classic white sauce.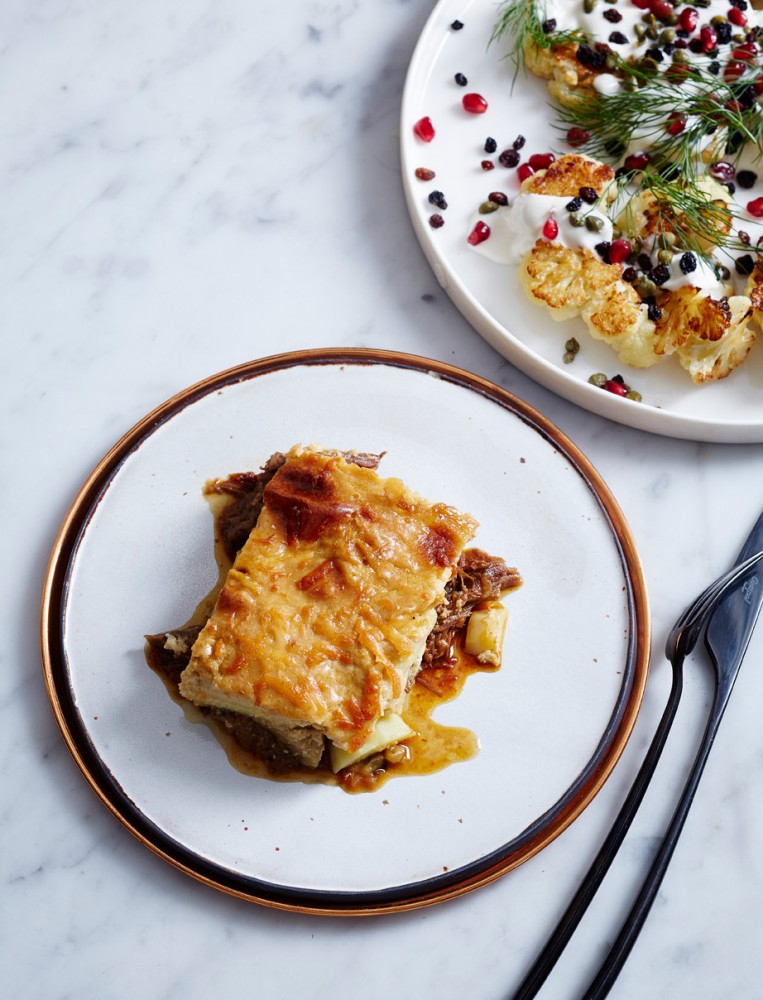 Below is a copy of the recipe, which you can also find here to download or print for use at home.
Moussaka
Prep time 2 hrs, cook 4. hrs (plus cooling, resting). Serves 8
Ingredients:
450 gm kipfler potatoes
30 gm Kefalograviera, grated
Braised Beef
2 tbsp olive oil
500 gm beef cheeks, trimmed
500 gm beef short ribs, on the bone
1 kg onions, sliced
2 tbsp tomato paste
3 star anise
2 cinnamon quills
1.5 litres (6 cups) chicken stock
Seaweed Butter
1 nori sheet, thinly sliced
40 gm (2 tbsp) unsalted butter, softened
¼ tsp instant dashi powder (available from Asian grocers)
Béchamel
300 gm pine nuts
1 litre (4 cups) light chicken stock
½ onion, coarsely chopped
3 cloves
1 fresh bay leaf
60 gm unsalted butter
120 gm white spelt flour
70 gm Kefalograviera, grated (available from Greek and select delicatessens)
2 eggs, beaten
Charred Eggplant
1 head garlic
1 tsp olive oil
2 eggplant
Step 1: For braised beef, preheat oven to 130°C fan-forced. Heat olive oil in a large frying pan over high heat. Season beef cheeks and ribs to taste, add to pan in batches and fry, turning often, until browned all over (3-5 minutes). Remove with a slotted spoon and place in a braising dish or large casserole dish. Add onion to pan, reduce heat to medium and saute until softened (10-12 minutes). Add tomato paste and stir until paste deepens in colour (3-4 minutes). Add star anise, cinnamon and stock and bring to the boil. Pour stock mixture over beef, cover directly with a sheet of wet baking paper, and cover dish with a lid or foil. Bake until very tender (4 hours). Remove from oven and set aside to cool and rest (2 hours).
Step 2: Meanwhile, for seaweed butter, soak nori in a small bowl with 2 tsp boiling water for 5 minutes. Blend with remaining ingredients in a small food processor until smooth. Set aside at room temperature.
Step 3: For bechamel, combine pine nuts and stock in a saucepan over medium heat and simmer until mixture reaches 80°C (5-7 minutes). Remove from heat and cool briefly (5 minutes). Blend with a stick blender on high speed until very smooth (1-2 minutes). Line a sieve with muslin or a clean, rinsed Chux cloth, place over a small saucepan, and strain pine nut milk through cloth, pressing with the back of a spoon to extract all liquid (discard solids). Add onion, cloves and bay leaf, and bring to a simmer over medium-high heat, then set aside to infuse. Melt butter in a saucepan over medium heat. Add spelt flour and stir until golden (1-2 minutes). Strain pine nut milk over butter mixture and whisk until smooth and thick (1-2 minutes). Whisk in Kefalograviera and season to taste. Transfer to a large bowl, cover surface with plastic wrap and cool to room temperature (30-40 minutes). Whisk in egg until smooth and set aside.
Step 4:  For charred eggplant, preheat oven to 180°C. Wrap garlic in foil with oil and a pinch of sea salt and roast until tender (25-30 minutes). Set aside to cool. Meanwhile, char whole eggplant over a stovetop gas burner on high heat, turning regularly, until tender inside (15-20 minutes). Plunge into iced water to cool. Peel with a small knife, roughly chop flesh and transfer to a colander. Season to taste with sea salt and set aside to drain for 20 minutes. Cut garlic in half horizontally and squeeze out flesh (discard skins). Combine with eggplant in a bowl and season to taste.
Step 5: Meanwhile, slice potatoes 1cm thick and place in a small saucepan. Strain braised beef and add enough braising liquid to saucepan to just cover potato (about 1. cups). Simmer over medium heat until just tender (10-12 minutes). Drain and set aside. Bring remaining braising liquid to the boil in a saucepan over medium-high heat and cook until reduced to a glaze (15-18 minutes). Remove bone and gristle from short ribs, and shred rib and cheek meat into a bowl. Gently stir in reduced stock and 1 tbsp seaweed butter (reserve remainder for another use).
Step 6: Preheat oven to 180°C. Spread meat in a 20cm x 30cm baking dish. Arrange eggplant in a layer over beef, followed by potato, then bechamel. Bake until starting to brown (30-40 minutes). Scatter with kefalogravia and bake until browned (8-10 minutes). Cool for 20 minutes before serving.
The roasted cauliflower with tahina, capers, currants and pomegranate side dish was no second fiddle as an accompaniment to the main attraction.
Our prestigious and talented guest chef then showed us that he's not bad at all when it comes to the sweet stuff. In fact we were left speechless with George's Risogalo with salted caramel and almond shortbread; his creative and modern take on the classic rice pudding was a highlight of the night. Firm to the touch yet soft in the mouth, we were met with a variety of sweet flavours and pleasant textures and to finish, a delightful caramel salt undertone.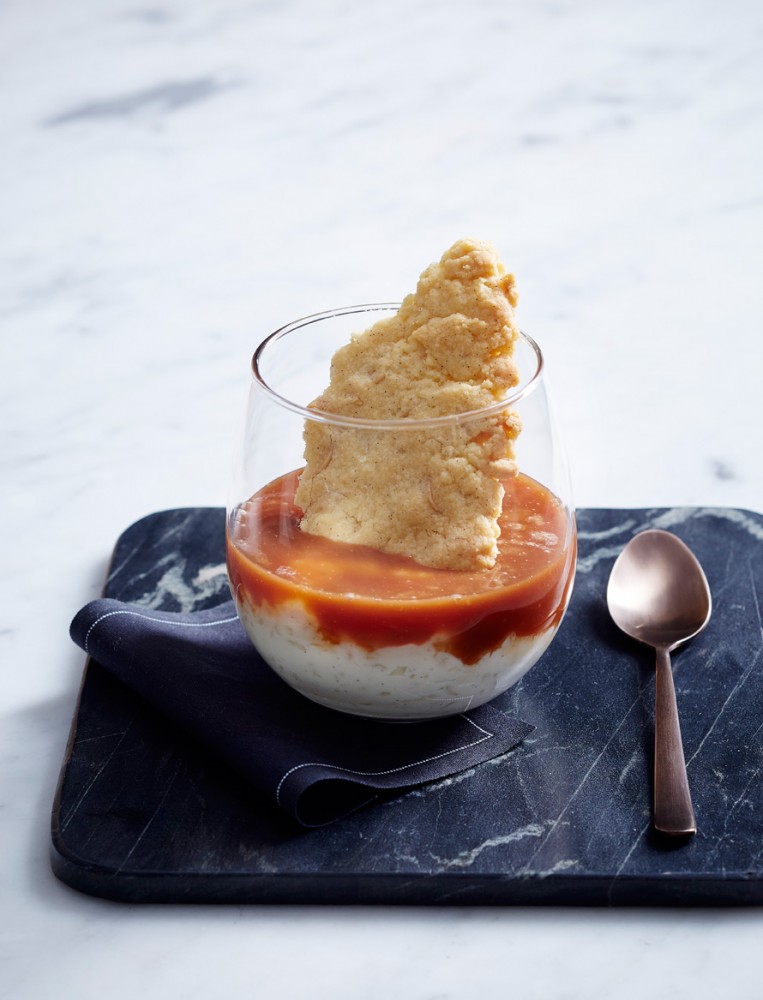 So you can create this sweet dessert yourself you can download a copy of the recipe or have a quick look at it below.
Risogalo With Salted Caramel and Almond Shortbread
Prep time 45 mins, cook 50 mins (plus chilling). Serves 8
Ingredients:
175 gm sushi rice
900 ml full-cream milk
1 vanilla bean, split, seeds scraped
70 gm caster sugar
300 ml thickened cream
Salted caramel
250 gm caster sugar
200 ml thickened cream
15 gm unsalted butter, diced
15 gm (3 tsp) flaked salt
Kourambiethes
170 g unsalted butter, softened
50 gm caster sugar
½ cup slivered almonds, toasted
Scraped seeds of 1 vanilla bean
125 gm self-raising flour
100 gm plain flour
Step 1: Place rice and 700ml cold water in a saucepan and bring to the boil over high heat. Reduce heat to medium and simmer for 6 minutes (rice will remain firm). Drain rice, discarding water. Return rice to saucepan and add milk, vanilla bean and seeds, and a pinch of salt. Bring to the boil, reduce heat to low-medium and simmer gently, stirring often (especially towards the end), until mixture thickens and rice is tender (20-25 minutes). Stir in caster sugar. Pour onto a tray, cover with plastic wrap and refrigerate until chilled (1 hour). Whip cream to soft peaks. Transfer rice mixture to a bowl, stir to loosen, and remove vanilla bean. Fold in whipped cream, cover and refrigerate.
Step 2: For salted caramel, place sugar and 75ml water in a saucepan over medium-high heat and stir until sugar dissolves, brushing sides of pan with a wet pastry brush to remove sugar crystals. Boil without stirring until syrup is deep golden brown (5-7 minutes, 190°C). Carefully pour in cream (be careful, hot caramel will spit) and stir until smooth (30 seconds to 1 minute). Remove from heat, whisk in butter and salt, and set aside to cool to room temperature.
Step 3:  For kourambiethes, preheat oven to 165°C (fan-forced). Place butter, sugar, almonds, vanilla seeds and . tsp salt in a large bowl and mix well by hand. Sift in flours and mix by hand until mixture comes together. Spread out by hand on a large oven tray lined with baking paper to just under 1cm thick and bake until golden brown (12-15 minutes). Cool, then break into shards to fit inside serving glasses.
Step 4:  Divide rice pudding between serving glasses, top with salted caramel and place a shard of kourambiethes in each glass.
After George had finished wowing us in the kitchen, this star chef joined us for a chat:
What's the first dish you ever learnt to cook?
I cooked a pasta dish for my family when I was really young and had just started working casually washing dishes at the local pasta place. Looking back, the dish was horrible, but my family ate it!
How has your approach to cooking changed over the years?
My approach to cooking has evolved. A long time ago when I had my first head chef job I used to cook for my ego, but I matured quickly and now cook food that I love. I take inspiration from my travels and cook for my Hellenic heart.
Are your children appreciative of your culinary skills? What is your approach to their diet and what does their lunchbox consist of?
I don't cook a lot at home to be honest, I find it quite domestic and I'm lucky I've got a great partner who cooks really healthily at home for our family. But they eat whole food and real food!
Having a career that's centred upon delectable cuisine, how do you keep track of what you're eating and maintain a healthy weight?
Everything is always in moderation. It's just about being healthy and not eating processed foods.
You've met so many amazing chefs over the years of filming MasterChef Australia – who have been the stand-outs and why?
I've been so lucky to meet the most amazing chefs in the world. Since meeting Heston we just clicked and have really become great mates.
What's cooking for you in terms of projects in 2016?
We just opened a new restaurant, Hellenic Hotel out in Williamstown, it was 3 years in the making so I'm so happy to see it finally open! It's amazing!
Tools of the Trade
George's magnificent Moussaka and Risogalo with Salted Caramel and Almond Shortbread came to life using top-of-the-range AEG appliances. The magic really happened with AEG's Pro-Combi Steam Oven, which preserved the natural flavours, colours and nutrients of George's delectable Moussaka.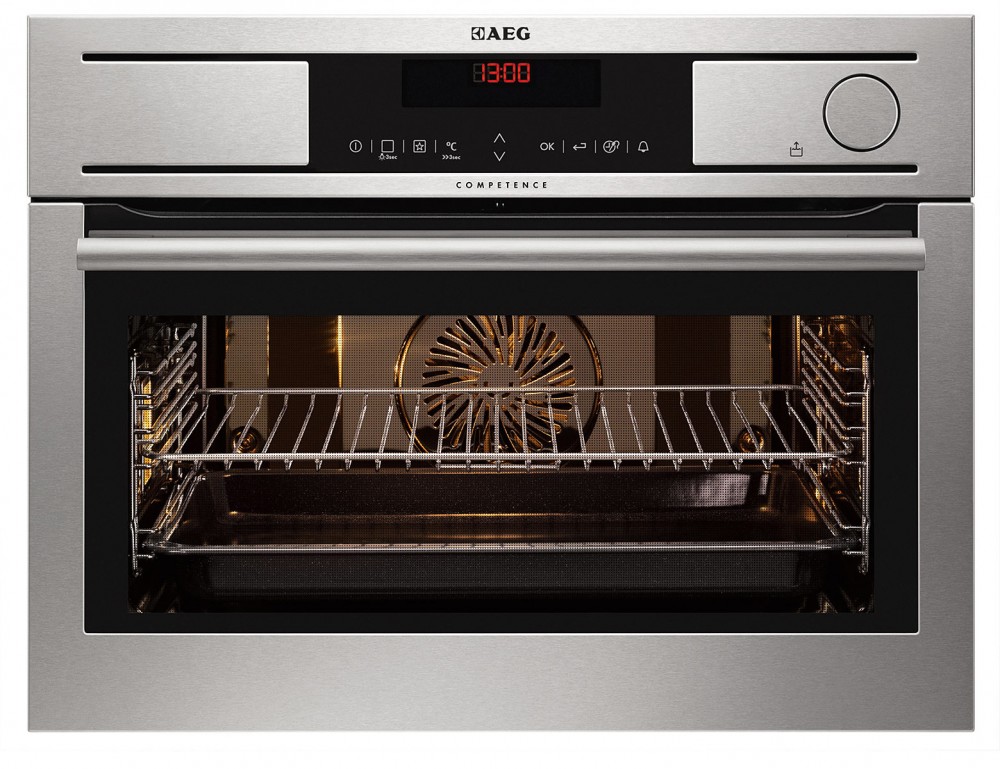 The sweet smell of salted caramel coming to life on the AEG 90cm Pure 3-Zone Induction Cooktop delighted our senses, with the cooktop providing the flexibility and precision needed for the delicate simmering process.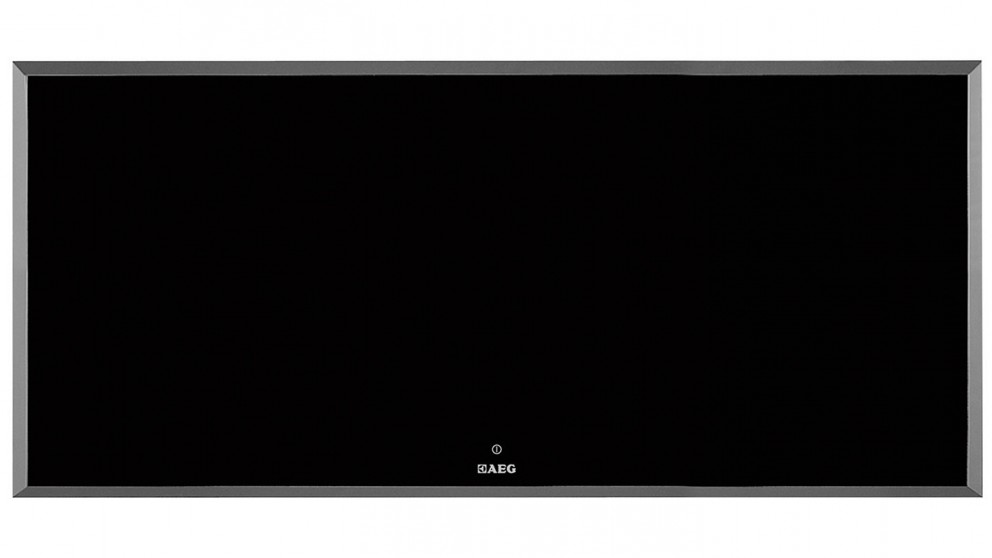 You can view George Calombaris's recipes, videos and more here. To browse our extensive range of innovative AEG appliances online, visit our website or head down to your local Harvey Norman store to chat to our friendly staff.
Are you a foodie? Read more about our past Gourmet Institute events or see which of Australia's talented chefs will soon be cooking up a storm  in the Harvey Norman kitchen.