Whether you've sampled some of his delectable dishes at Brisbane's Black Bird Bar & Grill, are familiar with his reputation from his tenure at Circa in Melbourne, or are amongst his army of Instagram admirers, Chef Jake Nicolson has certainly made his mark on the world of contemporary cuisine. At the latest Gourmet Institute session at Harvey Norman Aspley, Jake shared his tried-and-true techniques for getting the very best out of beef.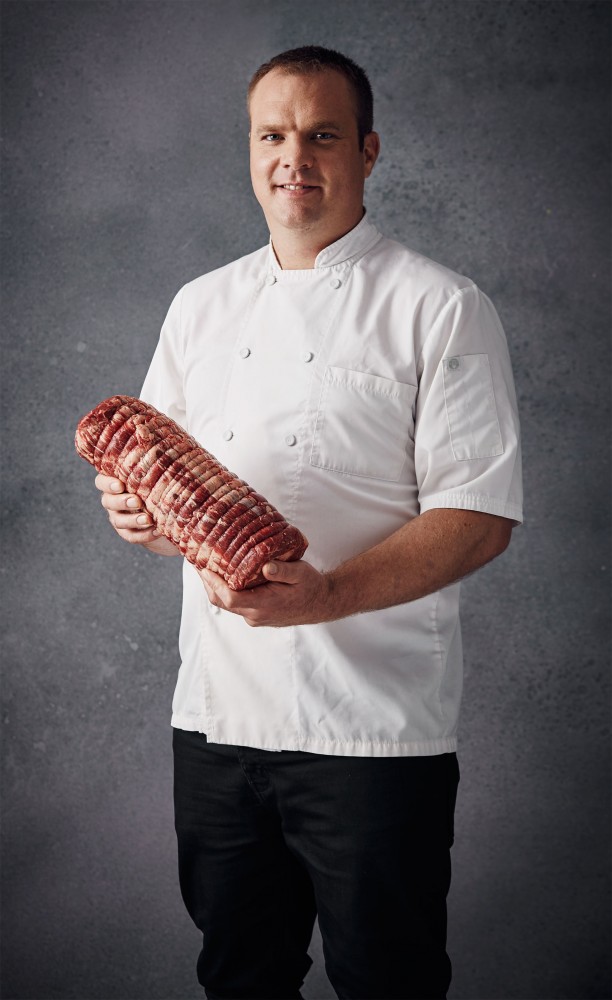 After arriving, I indulged in a range of tasty canapés and some refreshing beverages courtesy of Cracka Wines. As beef was the flavour of the night, a variety of reds were in the offing, with the Xanadu 2012 Cabernet Sauvignon providing a cracking start to the proceedings. Medium to full-bodied, this award-winning cabernet had a fresh and lively palate, with blackcurrant notes and a touch of the exotic. Another winner was the Xanadu 2012 Shiraz, a generous drop that enthralled my tastebuds with a wonderful mix of forest fruits flavours and a dab of spice. The aroma had a hint of licorice, which served to strongly enrich the berry and floral tones. The experts from Cracka Wines tell me this shiraz will comfortably cellar for several years, so this is definitely one I'd be watching for.
Once the prologue was out of the way, Jake impressed us all with a fantastic steak frites. While traditionally prepared with a rump cut, the Scotch fillet has become a more popular alternative. According to Jake the key is to look for steaks that have a consistent marbling of fat throughout. For perfect handmade fried chips, Jake swears by the triple-cooking method made famous by Heston Blumenthal. I can confirm that the results were excellent, with amazing chips and steaks cooked to perfection and served with a delicious Café de Paris butter.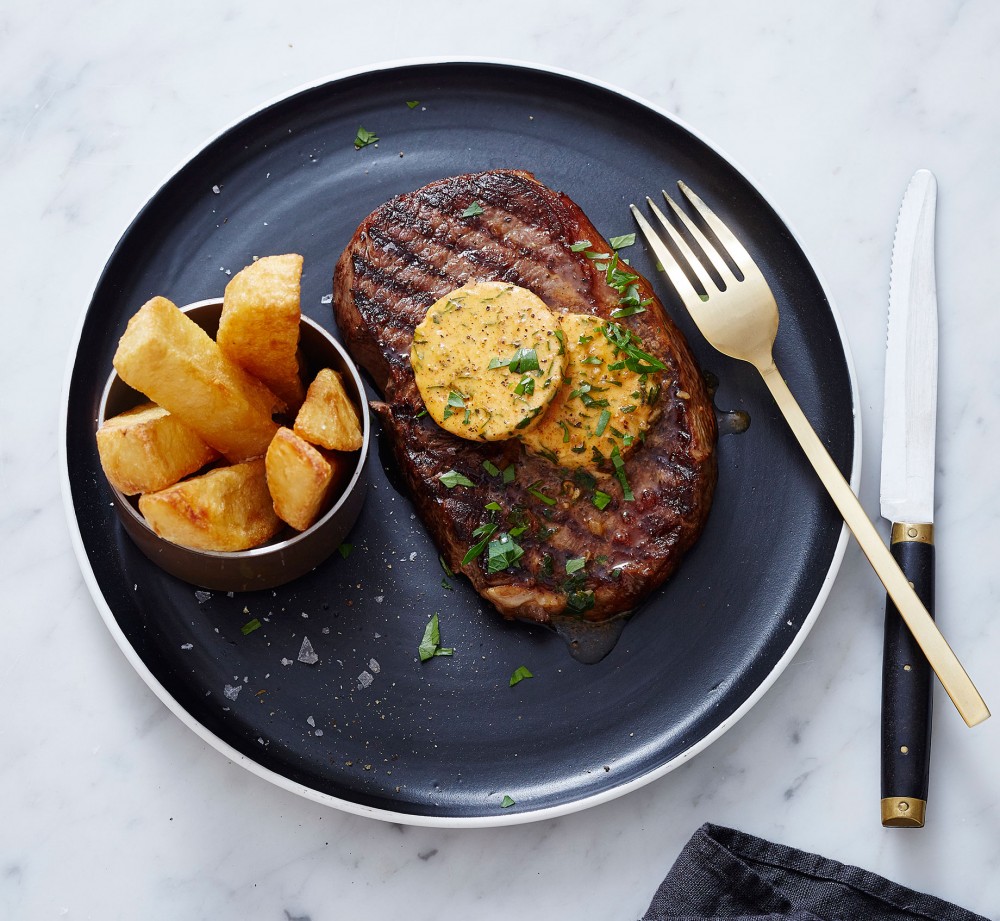 I've included the recipe below so you can try it for yourself. You can also find a copy here to download or print for use at home.
Steak Frites
Prep time 35 mins, cook 45 mins (plus cooling, chilling)
Serves 4
Ingredients:
4 Scotch fillet steaks (about 1.5kg), brought to room temperature 1 hour before cooking
1 tbsp extra-virgin olive oil
Triple-cooked chips
1 kg large sebago potatoes, peeled and cut into 2cm-wide thick-cut chips
Vegetable oil, for deep-frying
Café de Paris butter
1 tbsp white wine
1 tbsp brandy
8 gm (2 tsp) finely chopped garlic
25 gm (2 tbsp) finely chopped shallots
250 gm butter, softened
¼ cup flat-leaf parsley leaves, finely chopped, plus extra, coarsely chopped, to serve
1 tsp coarsely chopped thyme leaves
5 gm (2 tsp) cayenne pepper
25 ml (1¼ tbsp) lemon juice
Step 1: Wash chopped potatoes thoroughly under cold running water to remove starch. Place in a large saucepan of cold water to cover with a good pinch of salt and bring to the boil over high heat, then reduce heat to medium-low and simmer gently until edges of the chips start to crack (20-30 minutes). Carefully remove from water with a slotted spoon, transfer to a cooling rack, then refrigerate until chilled and very dry (at least 1 hour).
Step 2: Heat vegetable oil in a deep-fryer or saucepan to 130°C and fry chips until light golden (3-5 minutes). Remove with a slotted spoon, transfer to a cooling rack placed on a tray to catch oil, and refrigerate until dry (1-2 hours; the longer the better).
Step 3: For Café de Paris butter, heat wine, brandy, garlic and shallots in a small saucepan over medium-high heat until reduced by three-quarters (2-3 minutes), and set aside to cool (10-15 minutes). Add butter, herbs, cayenne pepper and lemon juice to reduction, season to taste and stir to combine thoroughly. Roll in plastic wrap into a 4cm-diameter log, tie ends to seal and refrigerate until firm (1 hour). Slice Café de Paris butter into 1cm-thick discs and bring 8 slices to room temperature an hour before cooking steak. Freeze remaining butter with baking paper between each slice in a sealed container.
Step 4: Heat grill or barbecue on high heat. Season steaks with sea salt and cracked pepper to taste, drizzle lightly with olive oil and place on grill. Reduce heat to medium-high and grill until cooked to your liking (2-3 minutes each side and 55°C internal temperature for medium-rare). Transfer steaks to a plate and cover loosely with foil to keep warm.
Step 5: Reheat vegetable oil to 180°C and fry chips in batches until golden and crisp (5-7 minutes). Remove with a slotted spoon, drain on paper towels and season to taste. Serve alongside steaks topped with Café de Paris butter and scattered with parsley. Preheat oven to 180°C (160°C fan). Place chicken on a roasting tray (unlined), rub with olive oil and season to taste. Put the bird on its side and transfer to the oven. After 20 minutes, turn over onto other side, then after a further 20 minutes, turn it on its back and leave it to roast for a final 20-30 minutes. Insert a meat thermometer in the thigh of the chicken, avoiding the bone; the temperature should be 68°C-70°C, and will rise further with residual heat on resting. Place chicken in a bowl breast side down. Skim and discard fat from juices in tray, then pour juices over chicken. Cover with foil and set aside to rest for 20 minutes; internal temperature will rise while resting.
The finale for the evening was a sticky beef short rib served with pickled ginger and a cucumber salad. The glaze Jake applied to the ribs was the perfect partner for the tender meat, while the cucumber salad with fresh mandarin made for a refreshing plate companion.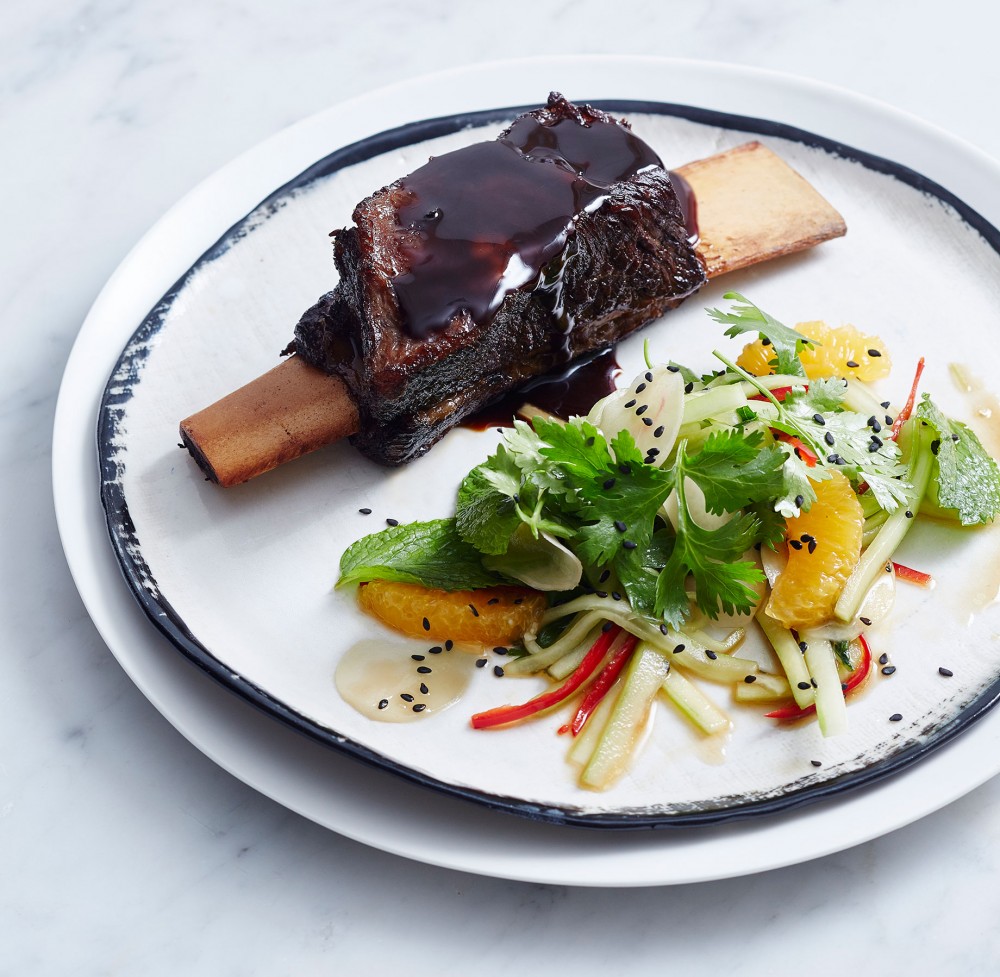 There's also a copy of this recipe to download or print, but here's a quick look:
Sticky Beef Short Ribs with Cucumber, Pickled Ginger and Mandarin
Prep time 45 mins, cook 4 hrs (plus cooling, pickling)
Serves 6
Ingredients:
6 beef short ribs (2.4kg)
200 ml kecap manis (see note)
200 ml soy sauce
100 ml light soy sauce
50 ml (2½ tbsp) sesame oil
4 spring onions, thinly sliced
3 nashi, grated
1 tbsp black peppercorns, crushed
½ cup (75gm) sesame seeds
30 gm ginger, grated
1 tbsp finely chopped garlic (about 3 cloves)
Vegetable oil, for deep-frying
Pickled ginger
40 gm ginger, peeled and thinly sliced on a mandolin
80 ml (⅓ cup) rice wine vinegar
75 gm (⅓ cup) caster sugar
A few drops grenadine for colour (optional)
Cucumber salad
600 gm (about 2) continental cucumbers, peeled, seeded, cut into julienne
2 mandarins, peeled, pith and seeds and membrane removed
1 cup coriander leaves
½ cup fresh mint, leaves picked
1 long red chilli, seeds removed, cut into julienne
20 gm (1½ tbsp) black sesame seeds
2 tbsp light soy sauce
1 tbsp sesame oil
1 tbsp rice wine vinegar
3 garlic cloves, finely chopped
1½ tsp caster sugar
Step 1: Combine short ribs, kecap manis, soy sauces, sesame oil, spring onions, nashi, pepper, sesame seeds, ginger and garlic in a large saucepan, add 1.5 litres water to cover, then place a plate on top to keep ribs submerged. Bring to the boil over high heat, then reduce heat to medium and simmer gently until ribs are tender (3-4 hours), adding water as necessary to keep ribs submerged. Remove saucepan from heat, remove plate and cool ribs in cooking liquid (1 hour).
Step 2: Meanwhile, for pickled ginger, place ginger in a small saucepan, cover with cold water, bring to the boil, then drain. Bring vinegar, sugar, grenadine (if using) and 80ml water to the boil in a saucepan over high heat, add blanched ginger and set aside to cool (20-30 minutes).
Step 3: Meanwhile, remove ribs from pan and set aside. Pass cooking liquid through a fine strainer, transfer to a large frying pan and reduce over high heat to a glaze consistency (25-30 minutes).
Step 4: For salad, combine cucumber, mandarin, herbs, chilli, three quarters of the sesame seeds and pickled ginger in a bowl, cover and refrigerate until required. Whisk soy sauce, sesame oil, vinegar, garlic, sugar and 1 tbsp water in a separate bowl. Set aside.
Step 5: Heat oil in a deep-fryer or large deep frying pan to 180°C and preheat oven to 180°C. Pat ribs dry with paper towels, then deep-fry in batches until caramelised on the outside (1-2 minutes). Transfer to an oven tray, brush with glaze, then place in oven until sticky and hot (5-10 minutes). Serve drizzled with remaining glaze, cucumber salad and dressing, and scattered with remaining sesame seeds.
Note: ABC brand kecap manis is available in select supermarkets and most Asian food stores.
After showing the Gourmet Institute audience how they can beef it up at home, Chef Jake Nicolson joined us for a quick chat:
What sparked your initial passion for cooking?
Throughout my high school years down in Warrnambool, most of the boys in my year were studying things like metal work and wood work. I wasn't really interested in those things and took more interest in the cooking subjects, where I could get my hands dirty making yummy sweets, chopping things up and learning about new flavours and techniques. I used to get chased from the school grounds after class by the boys who were after a taste of whatever I had produced that day. I'd often get caught and wouldn't get a chance to show Mum what I'd made. Maybe one day those guys will run to my restaurant to taste my creations!
What's the first dish you ever learnt to cook?
As a first year apprentice the extent of the cooking repertoire can be quite limited, but I certainly found joy in the skills I was learning. The first dish I learnt to cook was fried potato skins with sour cream and sweet chilli sauce.
How do you juggle the work/life balance?
Early on in my career as a chef, spending as much time in the kitchen was everything, but that soon takes its toll after a few years on the hot stoves. Now more than ever I think it's important to create a good work/life balance, not only for myself but for everyone who is working in my kitchens. We simply have a rule: days off are consecutive and our half days, which are usually 9am-5pm, are adhered to, meaning the chefs must be out of the kitchen to have time to be with family and friends. Productivity goes up and I find the longevity of staff is certainly increased.
What role do you think social media plays in the modern dining landscape?
Whether we like it or not, social media plays a major role in the modern dining scene. Quite often our diners are checking different websites and blogs for something appealing or interesting when looking for where to dine. From a business point of view it can be a form of instant advertising, letting us promote special events, new menu items or even showcasing some amazing produce. It can also help potential new staff discover your food and direct good staff to your establishment. Whilst it's always nice to read positive reviews from guests, the unfortunate side of social media is that every restaurant receives a certain amount of negative feedback. It can be somewhat hard to swallow after a gruelling day's work in the kitchen, but you can't take it too personally.
How important are mentors to young chefs?
Part of being a chef is creating and nurturing the younger generation of chefs. It's a tough industry and to be mentored as a young chef is everything. Becoming a great chef is not just about learning how to cook, it's about being part of a team, following direction and knowing you're an important piece of the puzzle in a kitchen that works together to create something special from raw ingredients. Learning to develop your palate, knowing the effect of seasons on your produce and understanding why certain ingredients behave the way they do. These are things that must be carefully taught, over and over again, and this is why mentoring plays an enormous role in our workplace.
What would your team in the restaurant make themselves for lunch?
Staff lunch, our only meal of the day, is very important. Quite often this meal is made from ingredients of low cost or items not high enough in quality to use in the restaurant. Pasta usually plays a big role for its ease of creating bulk quantities as we may be cooking a meal for up to 50 staff, however my team like to make things like kimchi pancakes with sticky pork made from the scraps cut from our sucking pigs or maybe crispy fish tacos with Vietnamese slaw. It's amazing how much a good meal can boost the team morale.
What's the most interesting encounter you've had with a patron?
That's a good question. I've had my fair share of celebrity encounters, but I was once asked for a photo a few years ago with a guest who I didn't even know. They told me her name was Sia – whoops! However, the most interesting encounters have been with members of my family who thought it would be funny to send their meals back to the kitchen with things like plastic flies and fishing lures embedded into their food, asking to speak with the chef!
Tools of the Trade
Seeing the leading chefs in the country at work is always a highlight of these events, and watching Jake Nicolson master the appliances in our demonstration kitchen was a true pleasure. Jake gave the AEG 800mm OptiZone Induction Cooktop a workout as he used it to triple-cook the potatoes to perfection, then combine and reduce the wine, brandy, garlic, shallots, herbs and spices for his Café de Paris butter.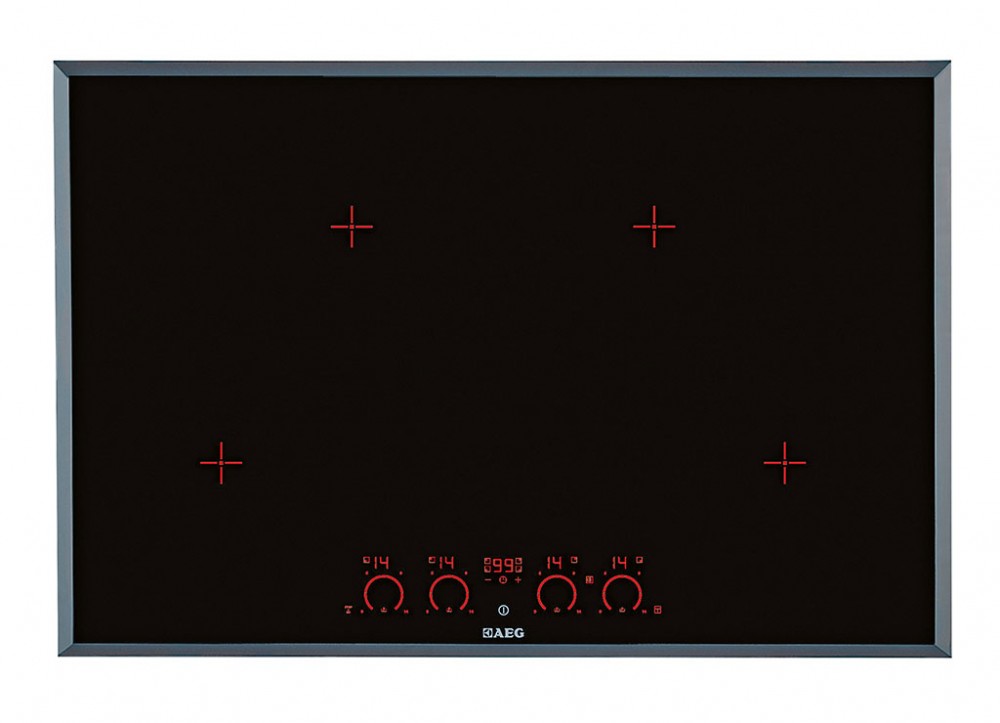 Jake also used the AEG 600mm ProCombi Steam Oven – which uses a combination of steam and hot air to enhance flavours whilst preserving nutrients – to finish off his sticky beef short ribs.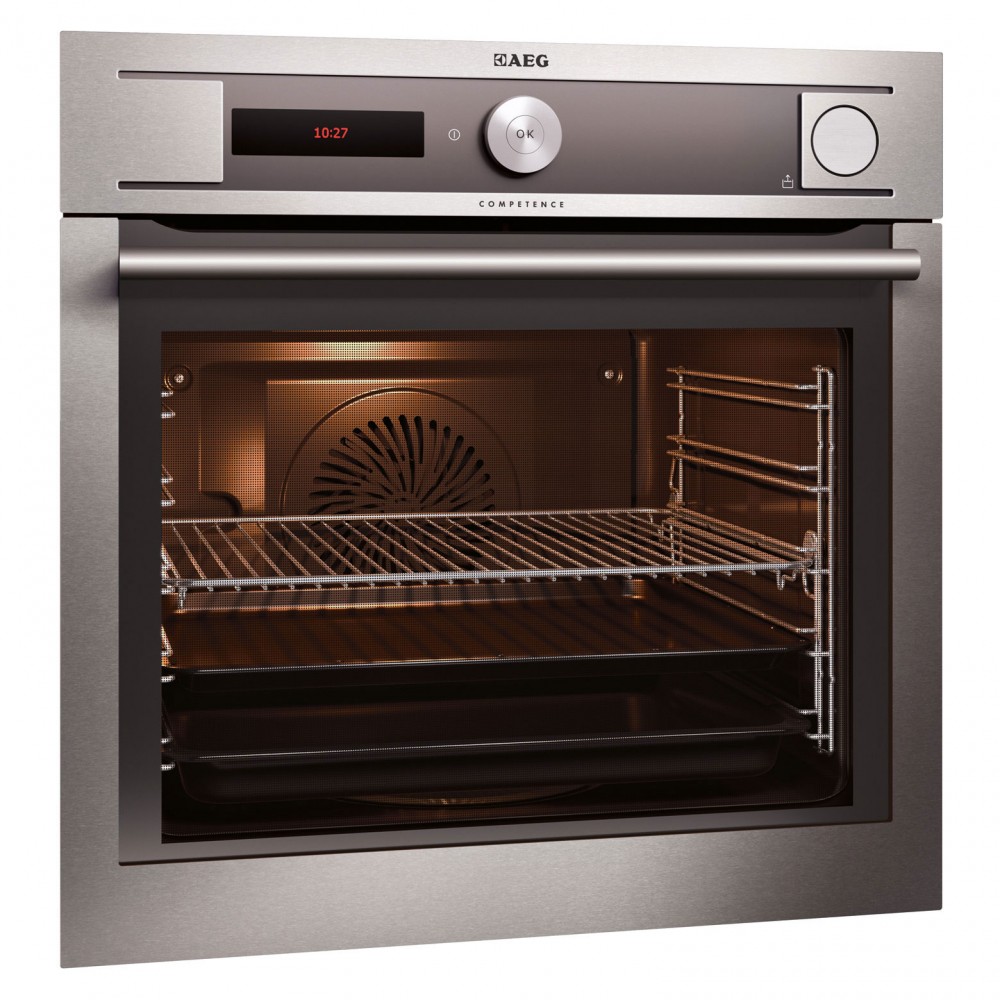 You can browse our range of cooking products online or head into your local Harvey Norman store where our friendly and knowledgeable staff can help you find the appliance that's right for your kitchen and your cooking style.
Hungry for more? Learn about this year's exciting Gourmet Institute events featuring Australia's most talented chefs!