A modern-day master of French cooking, Guillaume Brahimi's Gallic cuisine continues to reign supreme in an ever-evolving world of gourmet gastronomy.
A native Parisian, Guillaume trained under the famous French chef, Joel Robuchon, before spreading his wings and – luckily for us – choosing Australia as his adopted home. That was more than 20 years ago and since then he has been at the helm of several iconic Sydney restaurants – the most noteworthy being the world-renowned Guillaume at Bennelong located within the Opera House. In 2014 Guillaume farewelled Bennelong and relocated to a Victorian terrace in Paddington where he tantalises gourmand palates with fine French cooking.
For those who prefer a more relaxed and casual dining experience, chef Brahimi has opened a traditional French-style bistro in both Perth and Melbourne, with a third due to open its doors to Sydneysiders shortly.
At the most recent Gourmet Institute event held at Harvey Norman Alexandria, the tremendously talented chef wowed the crowd with his expert tips before dishing up his much-anticipated, lip-smacking French fare.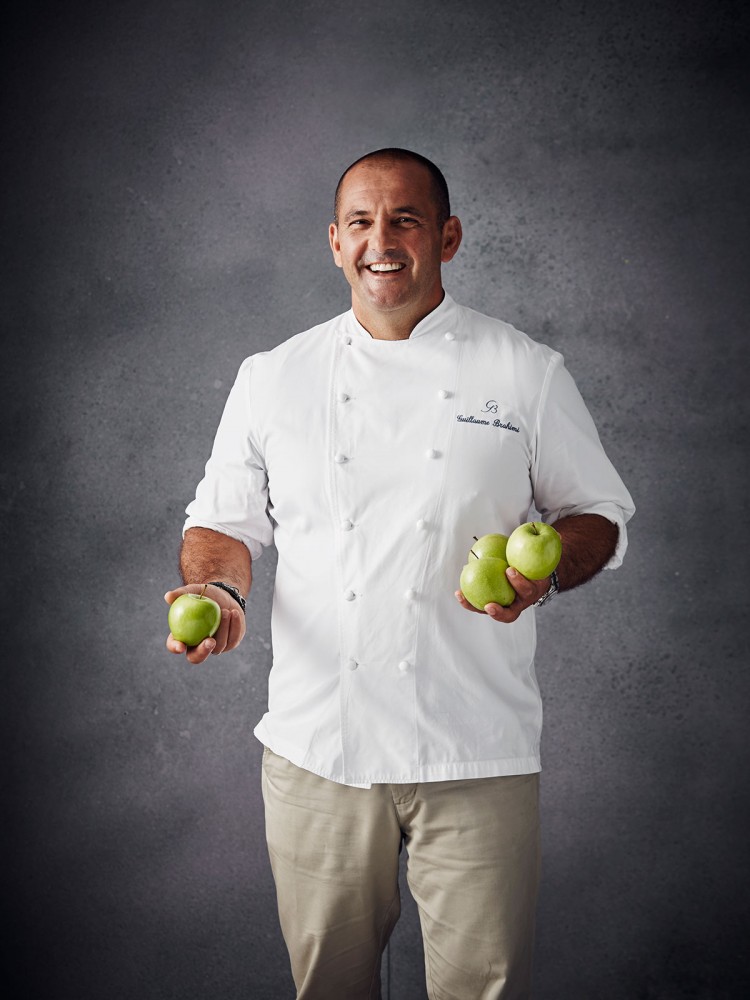 Upon arrival, I indulged in a fine selection of canapés, including moreish prawn sliders, goat's cheese tartlets and French mustard-coated chicken finger-sandwiches to name just a few.  These were accompanied by a crisp, clean and citrusy 2014 Nals Margreid Penon Pinot Bianco, courtesy of Cracka Wines. This appetising Italian white wine was the perfect companion to the light starters on offer with its delicate floral bouquet and fresh fruity overtones.
Our appetites amply whet, we proceeded to the Harvey Norman kitchen and secured front row seats to watch chef Brahimi work his magic. The audience sat enthralled as he prepared his beautiful beef bourguignon, while regaling us with anecdotes from his illustrious cooking career. Guilluame fielded questions from the excited Gourmet Institute attendees about the best cut of beef to use, when to season the dish and the importance of using locally sourced produce.
He also shared his secret for perfecting the bourguignon – using pureed carrots as a thickening agent. Soon the rich aroma of classic French cooking was permeating the air and making our mouths water with anticipation. As we were served the scrumptious stew, silence descended upon the room, broken only by sighs of satisfaction and the scraping of cutlery.
Accompanying this delectable dish was the gold medal winning 2014 Vigneti Zabu Il Passo Nerello Mascales. A full-bodied ruby red wine with a warm and well-balanced spiced red fruit and flower flavour profile that complemented the red meat perfectly.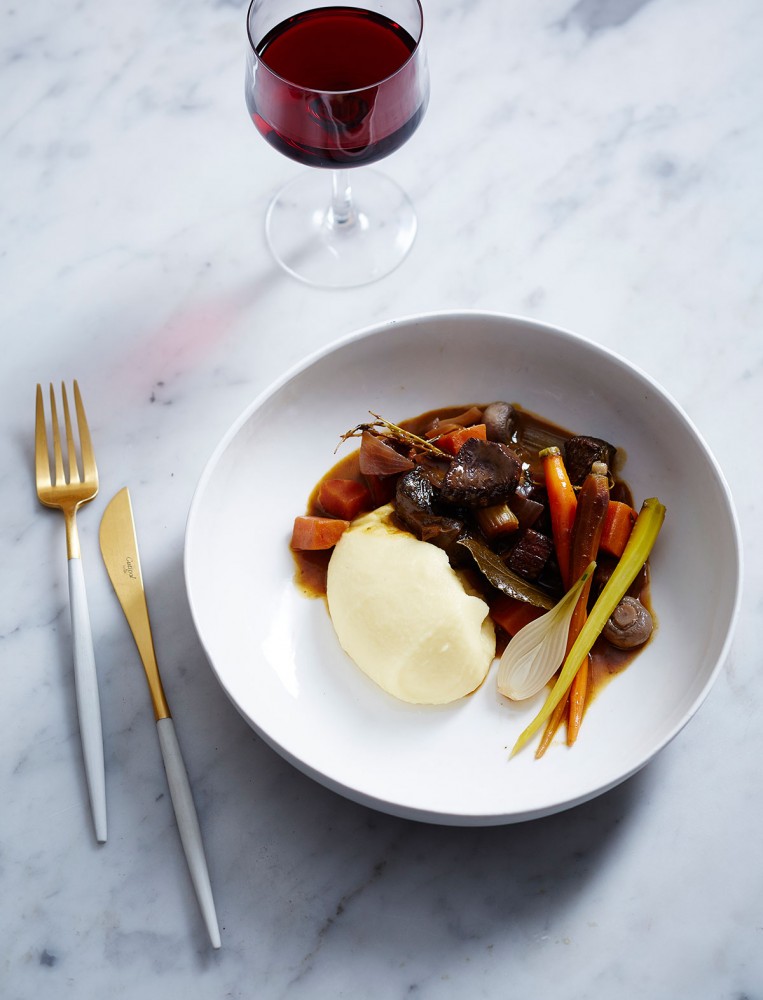 Here's Guillaume's recipe so you can try it for yourself. You can also download or print the recipe for use at home here.
Beef Bourguignon with Paris Mash
Prep time 30 mins, cook 3 hrs.
Serves 4
Ingredients
2 tbsp olive oil
800 gm trimmed Wagyu brisket or black Angus brisket, cut into 3cm pieces
200 gm speck, cut into 1cm dice
2 carrots, cut into 2cm dice
2 (additional) large carrots, sliced, for purée
2 celery sticks, cut into 2cm dice
1 leek, cut into 2cm dice
2 onions, cut into 1cm dice
1.25 litres (5 cups) red wine
4 sprigs thyme
200 gm button mushrooms
4 each of baby orange, yellow and purple carrots
4 green onions
Paris Mash
1 kg desirée potatoes, scrubbed
200 gm butter, diced
200 ml hot milk
Method
Step 1: Heat oil in a large saucepan or casserole over high heat, add beef in batches and fry, turning often, until golden brown all over (4-6 minutes). Remove from pan. Reduce heat to medium, add speck, carrot, celery, leek and onion and fry until softened (4-6 minutes). Increase heat to high, add wine and bring to the boil. Light the liquid with a match to burn off alcohol (be careful of the flames). When flames have died down, return beef to pan, add thyme and partially cover with a lid. Bring to a simmer, reduce heat to low and simmer gently until meat is tender (2-2½ hours).
Step 2: Meanwhile, for Paris mash, cover potatoes with cold salted water in a large saucepan. Bring to the boil over high heat, reduce heat to medium and simmer until very tender (40-45 minutes). Drain and peel, using a clean tea towel to hold the hot potatoes. Pass peeled potatoes through a drum sieve or other fine sieve into the same pan. Gradually add butter and hot milk alternately, stirring constantly. Cover and set aside.
Step 3: Bring sliced carrots and 1 cup water to the boil in a small saucepan over high heat. Reduce heat to low-medium and simmer until very tender (30 minutes). Drain well and process in a blender to a purée. Set aside.
Step 4:  Add mushrooms, baby carrots and spring onions to beef, simmer until tender (20-25 minutes), then halve spring onions lengthways and return to pan. Stir in carrot purée to thicken (see note). Serve with Paris mash.
Note: If beef Bourguignon needs further thickening, cool beef in cooking liquid for 20 minutes, strain, boil juices in casserole over high heat until reduced by half (10-15 minutes), then return to meat and vegetables.
The pièce de résistance for me personally was the dessert – chef Brahimi's ambrosial apple tarte tatin served with lashings of (real) vanilla crème anglaise. Imagine if you will; the sharp tang of Granny Smith apples coated in silky smooth caramel, encased in buttery, flaky puff pastry and slathered in the creamy sweetness of delicate custard speckled with fragrant vanilla beans. It was a truly transcendent experience to finish a fantastic night of indulgence.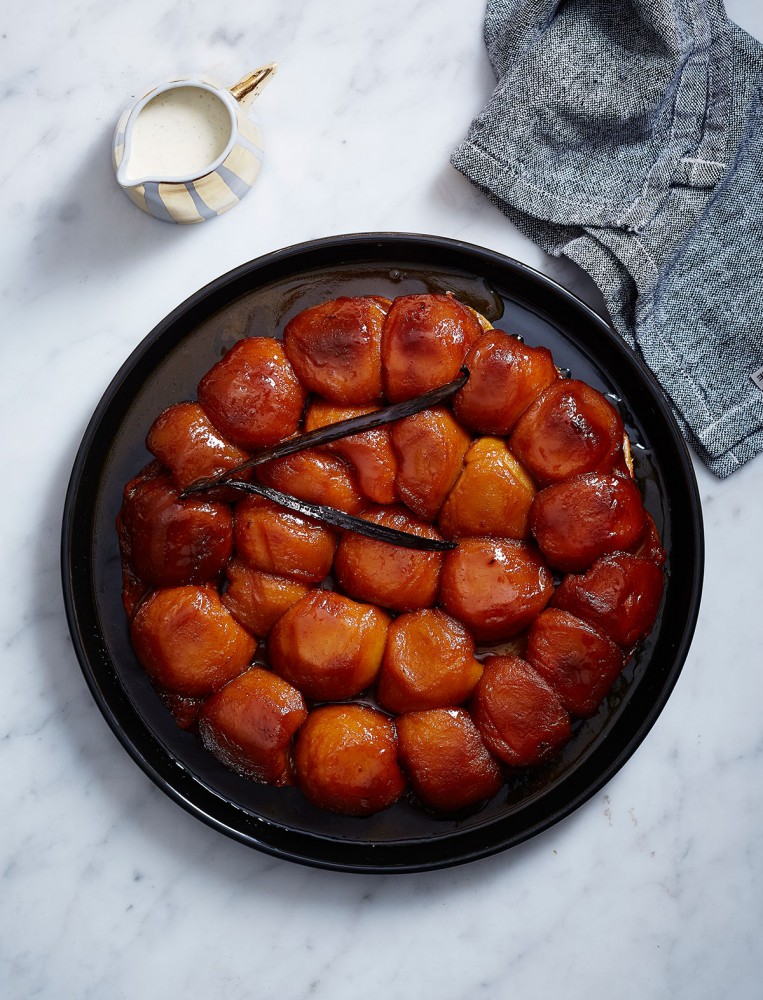 Check out the recipe below to recreate this winning dessert for yourself. It's also accessible here.
Apple Tarte Tatin with Vanilla Crème Anglaise
Prep time 50 mins, cook 40 mins (plus resting, chilling).
Begin this recipe a day ahead to chill and set the apples.
Serves 8
Ingredients
400 gm caster sugar
200 gm butter, diced
2 vanilla beans, split, seeds scraped
12 small Granny Smith apples (about 1.7kg), peeled, cored and halved vertically
375 gm sheet Carême puff pastry (see note)
Vanilla Crème Anglaise
250 gm (1 cup) milk
250 gm (1 cup) pure cream
Scraped seeds of 3 vanilla beans
5 egg yolks
75 gm (⅓ cup) caster sugar
Method
Step 1: Heat half the sugar in a large saucepan over high heat, stirring occasionally until a smooth, dark caramel forms (3-4 minutes). Add half the butter and the seeds from 1 vanilla bean, and stir well until emulsified (30 seconds). Add half the apples and stir until coated in caramel and starting to soften (5-7 minutes). Remove apples and caramel from pan and transfer to a bowl to cool. Repeat with remaining ingredients, starting with a clean saucepan. Pour all the caramel and vanilla beans into a non-stick frying pan with a 27cm-diameter base. Arrange apples in a circular pattern, rounded side down, packing them tightly in a single layer. Refrigerate for 12 hours or overnight. Pour off half the caramel (discard). Roll out the pastry sheet a little thinner, cut a 30cm-diameter circle and place over the apples. Push pastry edges down sides of pan and refrigerate for at least 1 hour.
Step 2: For vanilla crème anglaise, combine milk, cream and vanilla seeds in a saucepan over medium heat and bring to a simmer. Meanwhile, whisk yolks and sugar in a bowl until just combined. Pour hot milk mixture into eggs, stirring to combine. Return mixture to pan over low heat and stir continuously until custard thickens and coats the back of a spoon (5-7 minutes). Pass through a fine strainer into a bowl, cover closely with plastic wrap and refrigerate until required.
Step 3: Preheat oven to 180C. Cut a 3cm-diameter hole in centre of pastry to allow some steam to escape. Place pan over high heat and when caramel starts to bubble up sides (1-2 minutes), transfer to oven and bake until pastry is golden brown (25 minutes). Set aside to rest for 15 minutes, the invert serving plate over tart, flip both over, and remove pan. Serve with vanilla crème anglaise.
Note: Carême puff pastry is available in 375gm sheets from select delicatessens.
After wowing guests with his impressive French comfort menu, chef Brahimi joined us for a quick chat:
What's the most important thing you learnt as an apprentice and what's the first dish you ever learnt to cook?
Respect the produce and follow the seasons. This was easier all those years ago when being a chef meant at the markets at 3am to collect the produce for the restaurant ourselves. The first dish I ever learnt to cook was roast chicken and the truth is, it's still one of my favourite things to cook and eat.
How has your approach to cooking changed over the years?
I was classically trained in the Michelin-starred restaurants of Paris, which required strict attention to detail and use of classic techniques. I still use everything I learnt as the basis for my cooking, but my approach is more relaxed. Now that I have restaurants at different levels, from fine dining to bistro, I adapt my approach depending on the restaurant.
What unusual things have been sources of inspiration when creating your menu?
Nothing very unusual – I am a traditionalist, which is reflected across my menus at Guillaume and Bistro Guillaume. I only cook with the season and always support local producers whenever I can.
What dish do you make for breakfast to start the day well?
An egg white omelette with smoked salmon and avocado.
Do your children take an interest in learning your culinary skills and what's in their school lunch box?
My eldest daughter, Constance, absolutely loves cooking and helps me whenever I am preparing meals at home. She'll even offer to cook the meal herself! Constance loves cooking healthy meals and using ingredients like quinoa. All the children have different things in their lunch boxes – they certainly know what they do and don't like!
What's something you're really excited about working on right now?
I can't wait to open Bistro Guillaume in the CBD later this year and finally bring my bistro concept to Sydney-siders.
Tools of the Trade
Chef Brahimi's flawless execution of his recipes was powered by selected quality cooking appliances available at Harvey Norman. It was a wonderful experience for a home cook such as myself to watch a culinary genius at work. Truly in his element, Guilluame utilised the Electrolux 900mm Induction Cooktop to bring his beef Bourguignon with Paris mash to completion with effortless ease. He browned the meat, while the potatoes boiled and as the stew simmered, he completed the mash by whisking in butter and milk over a gentle heat. Later, he made a luscious caramel that the apples were added to, and while that happily bubbled away, he created his crème anglaise on a gentle heat.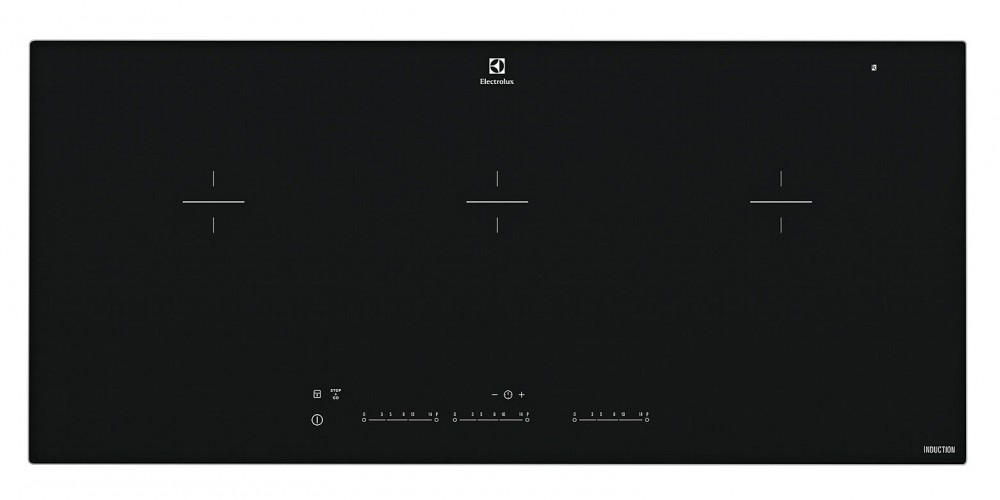 He then used the pre-heated AEG 600mm MaxiKlasse™ ProCombi Plus Steam Oven to bake the tarte tatin until the pastry had puffed into a crown of golden brown goodness.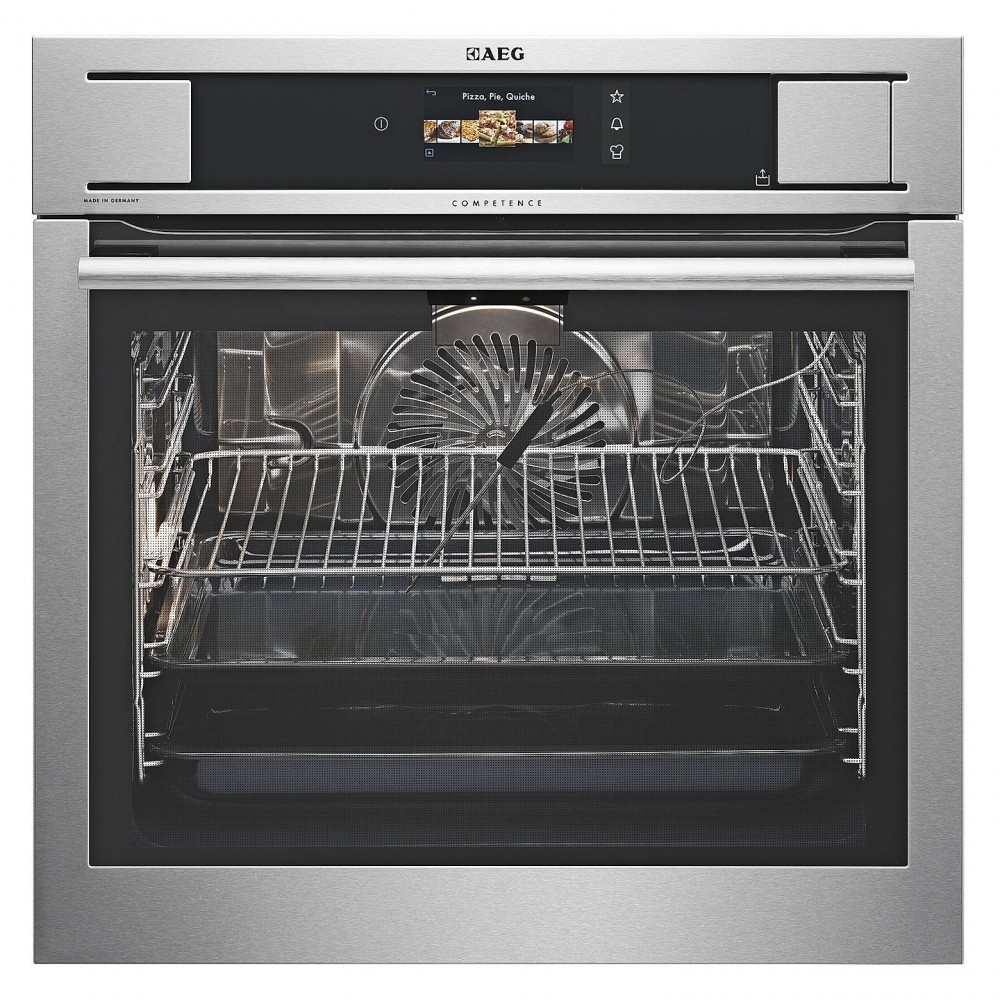 Browse our extensive selection of quality ovens and cooktops online or head into your local Harvey Norman store and speak to our expert kitchen appliances team about finding the right product for your home.
Tempt your tastebuds and learn more about this year's Gourmet Institute events featuring Australia's finest chefs.