Shannon Bennett has become one of Australia's most revered and successful chefs thanks to his unique and creative cooking style. His following reaches all corners of the globe, with his impressive gastronomic expertise recognised at an international level.
Shannon's passion for cooking has seen him work in both Australia and Europe, developing his craft and working with some of the world's leading chefs. These strong foundations in the culinary arts and Shannon's love of classic cooking practices is evident at his restaurant Vue de monde, where he creates a bold and eclectic menu that pays homage to classic French cuisine, while also showcasing a flair for innovation.
Chef Shannon Bennett recently demonstrated his modern twist on French cuisine at the Gourmet Institute in Harvey Norman Chadstone, with two mouth-watering dishes – deliciously spiced beef cheeks and heavenly honey crème brûlée.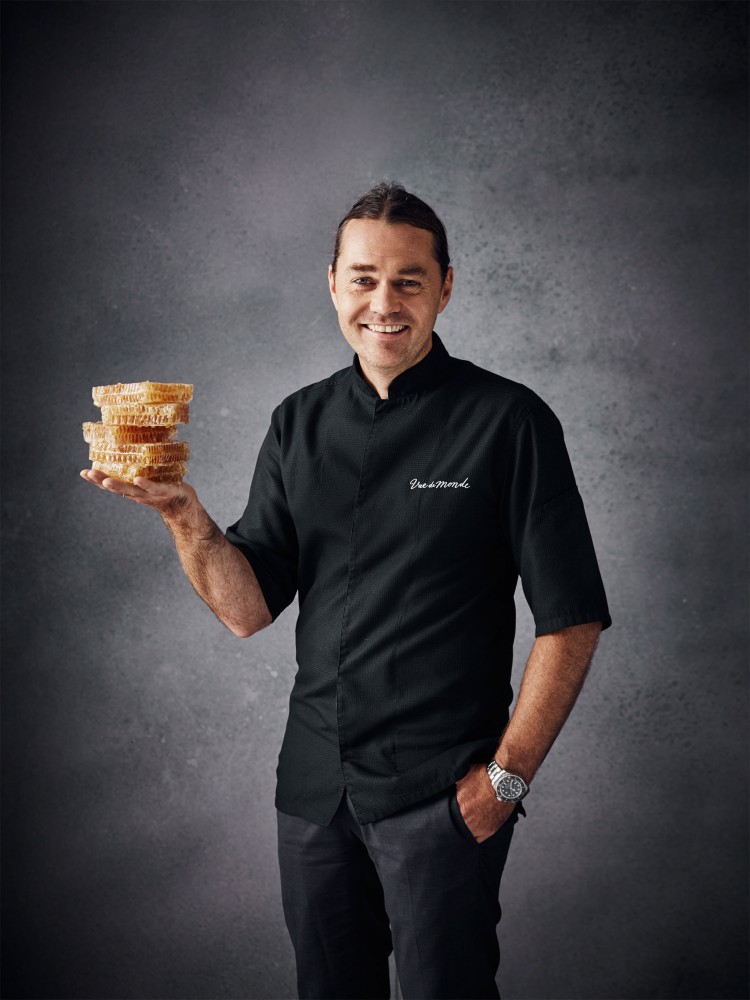 Before Shannon weaved his magic, the excited Gourmet Institute audience had the opportunity to sample a sublime selection of wines courtesy of Cracka Wines. A glass of Rococo Premium Cuvee, with its subtle biscuit-like aroma and soft, creamy-textured palate was warmly received, while the 2016 La Boheme Act Three Pinot Gris & Friends, offered textural flavours of apple and mandarin and a gentle fragrance that suits summer dining. Last but not least, the 2015 La Boheme Act Four Syrah Gamay, a medium-weight red with blueberry fruits and lots of spice, made an ideal entree and great conversation starter.
Shannon's flavoursome spiced beef cheeks – perfect for the upcoming end-of-year entertaining season – were well received by the Gourmet Institute audience. You can read the recipe below. Also available to download or print here.
Spiced Beef Cheeks
Start this recipe a day ahead to pickle the onions.
Prep time 45 mins
Cook time 10 hrs (plus pickling, cooling)
Serves 4-6
3 beef cheeks (900gm)
2 tbsp extra-virgin olive oil
2 onions, coarsely chopped
1 tbsp cumin seeds
1 carrot, coarsely chopped
6 garlic cloves, thinly sliced
1 long red chilli, coarsely chopped
1 litre (4 cups) tomato purée or tomato passata
1 litre (4 cups) chicken stock
Watercress sprigs, and golden and purple baby beetroot, thinly sliced on a mandolin, to serve
Pickled onions
120 gm (about 4) white pickling onions, halved crossways
100 gm caster sugar
100 ml apple cider vinegar
Pommes Mousseline
500 gm Desiree potatoes, peeled and diced
250 gm butter, diced, at room temperature
2 tbsp milk, warmed
Step 1 For pickled onions, place onions in a heatproof bowl. Stir sugar, vinegar and 100ml water in a small saucepan over high heat to dissolve sugar, bring to the boil, then pour liquid over onions. Stand to cool, then refrigerate for 12 hours.
Step 2 Preheat oven to 120C (see note) and trim any excess fat from beef. Heat 2 tsp oil in a large frying pan over high heat until hot, then sear beef cheeks, turning occasionally, until browned all over (5-6 minutes). Transfer beef to a large, heavy-based 4-6 litre casserole over very low heat. Add remaining oil, onion and cumin seeds to frying pan and sauté over medium heat until onion is softened (3-4 minutes). Add carrot, garlic and chilli and stir well to combine. Stir in tomato purée and chicken stock, season to taste, bring to a simmer and pour mixture over beef cheeks. Transfer to oven and cook beef, uncovered, until meat pulls apart easily with a spoon (8-10 hours; time depends on the size of the cheeks and your oven). Remove from oven and set aside to rest in pan juices for 10 minutes.
Step 3 Meanwhile, for pommes mousseline, steam potato in a covered steamer over a large saucepan of boiling water until tender when pierced with a skewer (20-25 minutes). Push potatoes through a potato ricer (or coarse sieve) into a bowl, then through a drum sieve (or a regular medium fine sieve). Add butter and milk, season generously to taste with fine sea salt and stir until very smooth.
Step 4 Remove beef cheeks from pan, blend pan juices and vegetables with a hand-held blender to a smooth coating consistency (add about ¼ cup water to thin sauce, if necessary). Set aside ⅔ cup to serve and freeze remaining for another use.
Step 5 Return beef and sauce to pan and return pan to oven to warm through (about 15 minutes). Break up cheeks into large pieces, serve with pommes mousseline and pickled onions, and garnish with watercress and sliced beetroot.
Note: If you're using smaller beef cheeks, you may need to reduce the cooking time by 1-2 hours. AtVue de Monde, the beef is cooked at 110C, but it takes longer at this temperature in a domestic oven.
The next item on the menu really took the cake! Shannon's scrumptious honey crème brûlée had our audience savouring every morsel. Silky smooth, soft and sweet, this divine dessert is a wonderful way to complete any dinner party.  We have a copy of Shannon's recipe to download or print here, or have a read below.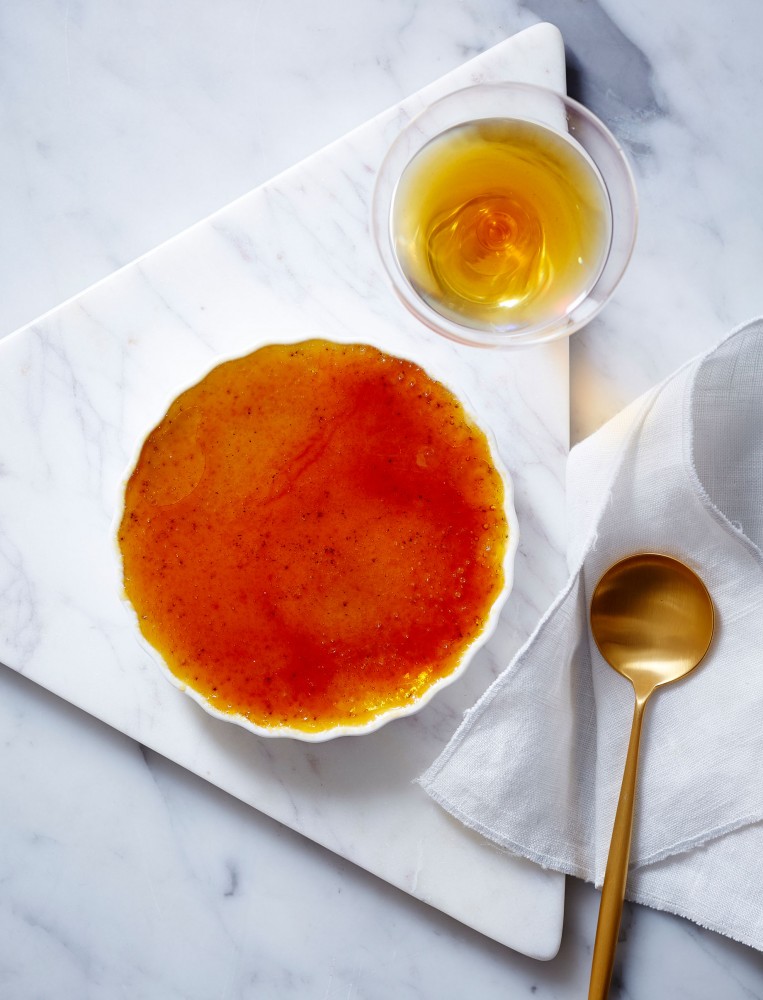 Honey Crème Brûlée
Prep time 30 mins
Cook 40 mins (plus cooling, chilling)
Serves
150 gm (⅔ cup) caster sugar
500 ml (2 cups) pouring cream
1 vanilla bean, split and seeds scraped
120 gm egg yolks (about 7 yolks)
50 gm (2 tbsp) honey
Step 1 Preheat oven to 120C and line an oven tray with baking paper. Heat sugar in a large saucepan over medium-high heat, shaking pan occasionally to heat evenly, until almost all melted (4-5 minutes). Stir to smooth any lumps and cook until deep golden brown (about 1 minute), then pour caramel onto prepared oven tray and stand to cool (20-30 minutes). Coarsely break up and process in a small blender to a fine powder. Sieve through a fine strainer (discard coarse pieces or save for another use), then immediately seal toffee sugar in a snap-lock bag to prevent it from absorbing moisture and forming clumps.
Step 2 Whisk cream, and vanilla bean and seeds in a mixing bowl to just combine, then transfer bowl to a steamer basket, cover and steam over a large saucepan of boiling water until hot (about 2 minutes).
Step 3 Whisk yolks and honey in a large mixing bowl until just combined. Add cream mixture, whisk gently to combine then pass through a fine strainer. Divide mixture among four 150ml brûlée dishes (12cm diameter x 3cm deep), then transfer to a roasting pan lined with paper towels. Add boiling water to reach halfway up sides of dishes and bake until just set with a slight wobble in the centre (25-30 minutes). Set aside to cool (20-30 minutes), then refrigerate to chill (2-3 hours).
Step 4 Sprinkle 1½-2 tbsp toffee sugar in an even layer over each custard, wipe top edges of brûlée dishes clean with a dry finger, then wave a kitchen blowtorch side to side over brûlées to melt sugar evenly, and serve.
Later, we had the opportunity to sit down with the fabulous Shannon Bennett for a chat.
What's the first dish you ever learnt to cook?
The first recipe I tried was a banana cake. Over the years I have adapted and tweaked this recipe and it's now available at all my cafes. This year the recipe was tweaked and used for our gluten-free banana hot cross buns.
You studied with some well-renowned chefs during your time in Europe. What qualities in a chef make for a great mentor?
Patience, perseverance and someone who is goal driven. Value the philosophy: the harder you work, the luckier you get.
How has your approach to cooking changed over the years?
I am much more produce-driven and am all about the philosophy of less is more.
What dish do you make for breakfast to start the day well?
My favourite way to start the day is with breakfast at Jardin Tan with a BÁNH XÈO, A signature dish of sizzling mung bean, turmeric, rice flour and coconut pancake, cooked crispy and traditionally filled with pork and prawn, served straight from the pan.
You're a proponent of the Japanese philosophy of 'Ike Jime' – where seafood is caught, killed and chilled quickly and humanely. How did you first encounter this method?
Through our fisherman Mark Eather – Mark supplies all fish to all the restaurants in the group.
With various restaurant and book projects on the go at once, how do you manage your time?
Usually very badly, but Steph – my efficient EA – manages my time and makes sure I am where I need to be.
Tools of the Trade
Chef Shannon Bennett's  délicieux French fare was masterfully created using top-of-the- range Miele appliances.
The high performing Miele Pyrolytic Oven allowed Shannon to gently slow cook his spiced beef cheeks until the meat pulled apart perfectly and a rich aroma permeated the kitchen.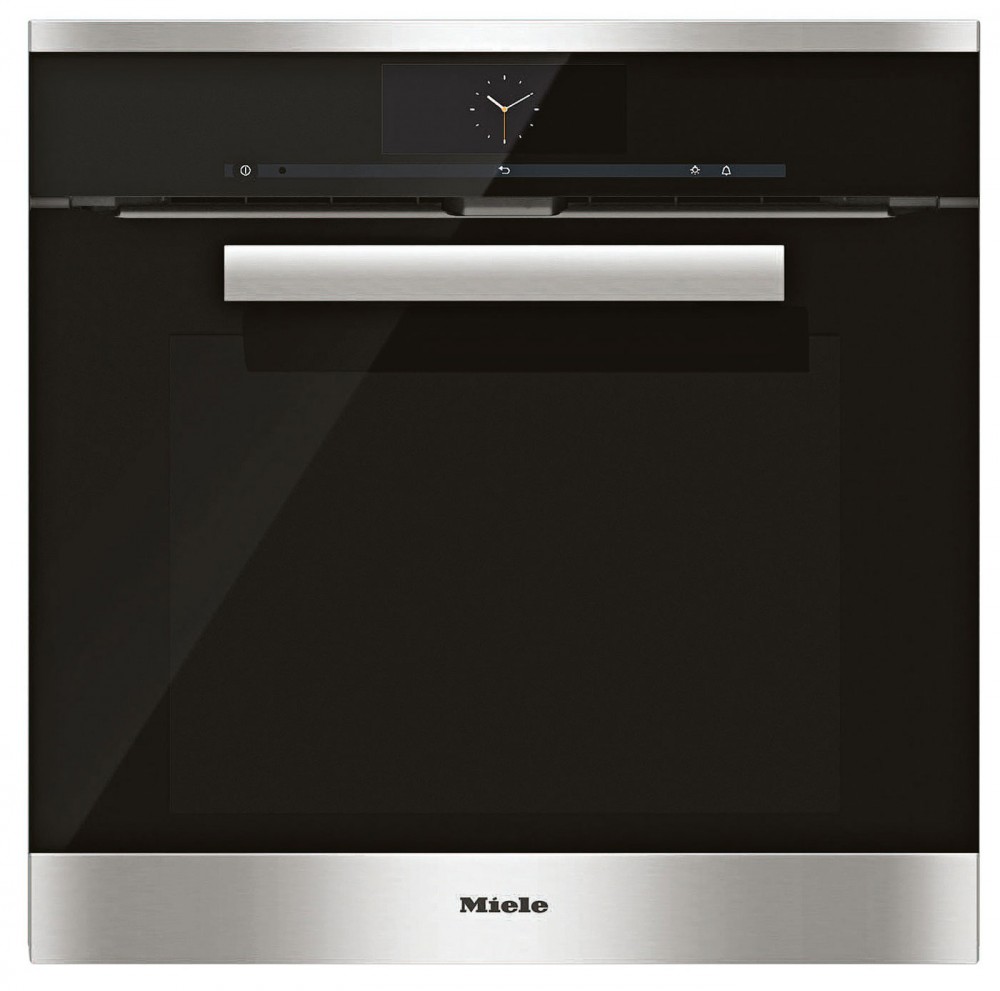 The Miele Induction Cooktop provided the ideal and precise delivery of heat as Shannon prepared his golden brown caramel for his honey crème brûlée.
The Miele Combi Steam Oven allowed Shannon to achieve the ideal cooking temperature for the delicate custard in the honey crème brûlée to gently reach the correct consistency.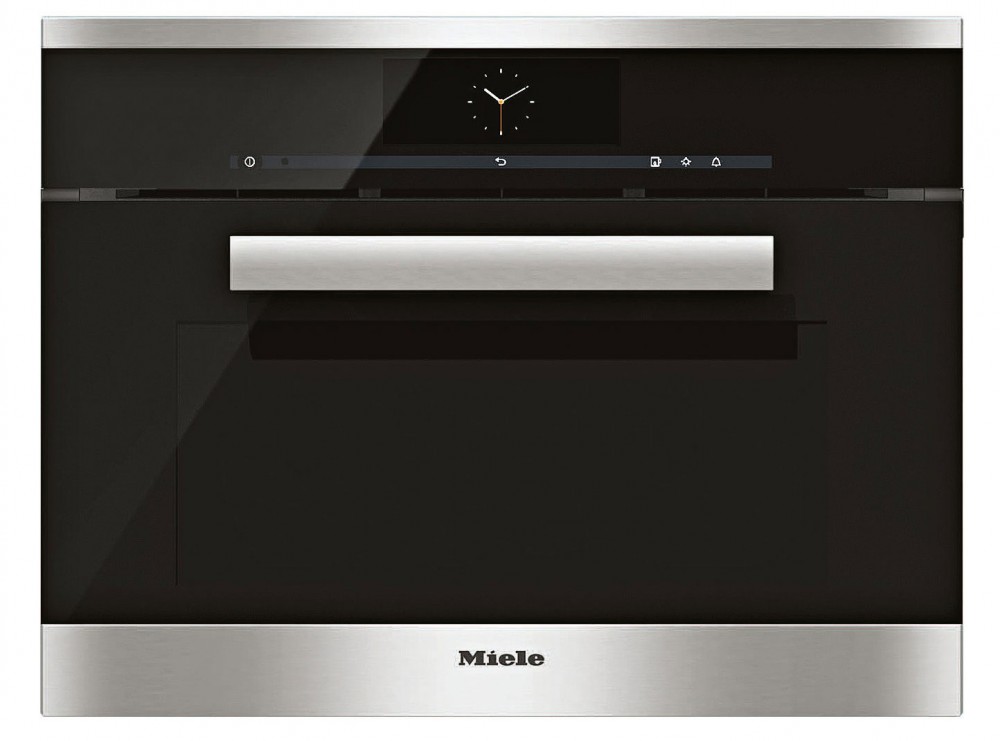 To browse our extensive state-of-the-art range of Miele appliances online, please visit our website or head to your local Harvey Norman store and talk to our friendly staff about the latest cooking appliances. Learn more about our Gourmet Institute events and discover which Australian chef will be in the kitchen next, or check out our recent Gourmet Institute event with Orazio D'Ellia.