Award-winning celebrity chef Matt Moran has come a long way from opening his first restaurant, The Paddington Inn in 1991. Since then, he has opened many successful restaurants including Chiswick, North Bondi Fish and his two-hat Aria Sydney and Brisbane flagships. Throughout his career, flavour has always been Matt Moran's signature. The iconic Australian celebrity chef hand-picks the finest ingredients based on seasonality to create premium quality menus and achieve flavours that reflect the local produce on a plate. At the most recent Gourmet Institute event, Matt turned up the flavour level to maximum in the Harvey Norman Alexandria demonstration kitchen.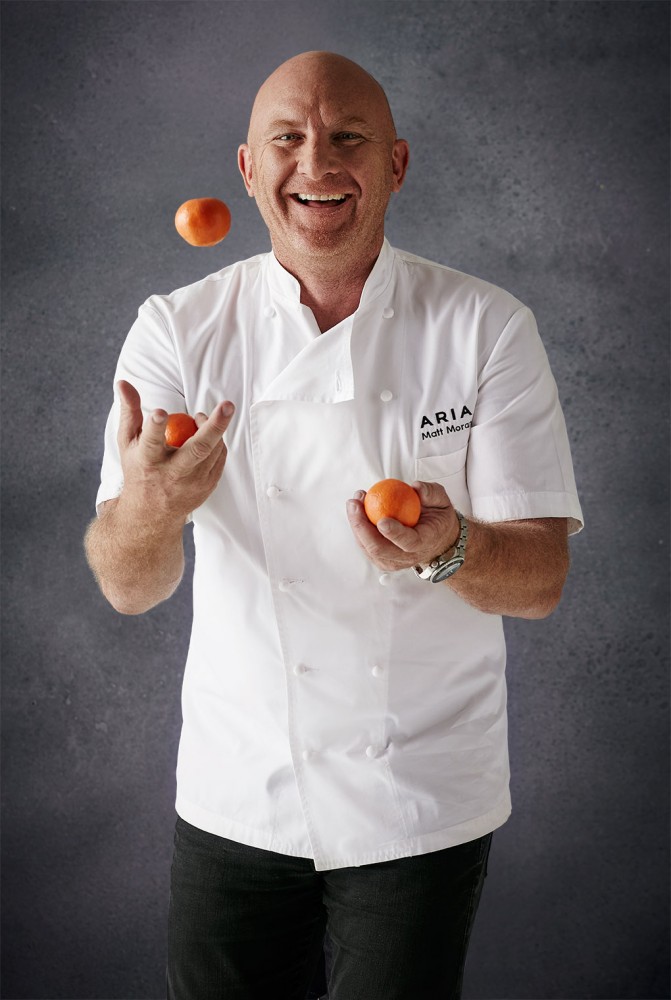 As the evening began, we were served a selection of delicious canapés with matching wines courtesy of Cracka Wines. The Rob Dolan 2015 Black Label Blanc de Blanc was a fine drop with a delicate, creamy palate and toasty aroma that was complemented by a hint of brioche and citrus. The Stella Bella Pink Moscato 2015 was my personal favourite thanks to its fruity, zesty tone of fresh strawberry and Turkish delight flavours. The 2013 Chalkers Crossing Tumbarumba Chardonnay stood out for its long, full-bodied palate that began with stone fruit and mineral flavours and finished on a note of intense vanilla oak.
As the night progressed, Chef Moran got down to business in the Harvey Norman kitchen. Wowing the crowd with his culinary skill and knowledge, Matt shared his passion for fresh produce and flavoursome food while preparing a scrumptious Snapper and Scallop Pie. With a creamy, flavour-packed filling of steaming hot seafood, vegetables and herbs, and a crispy, golden, melt-in-your-mouth top with grooves to resemble fish scales, the pie looked and tasted sensational.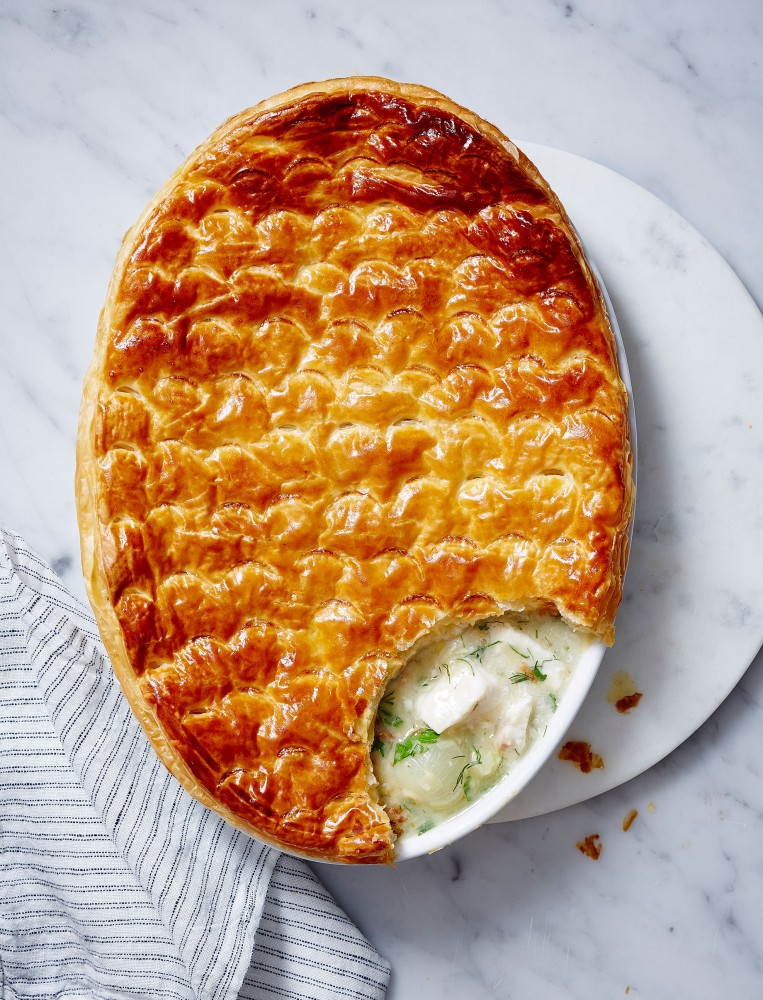 Here's Matt's recipe so you can try this heart-warming pie yourself. You can also download or print the recipe for use at home here.
Snapper and scallop pie
Prep time 1 hr, cook 1 hr (plus cooling, chilling)
Serves 6-8
Ingredients
250 gm (about 8) salad onions, trimmed and peeled
50 ml (2½ tbsp) olive oil
1 leek (white and pale-green parts only), washed and diced
1 celery stalk, diced
1 garlic clove, crushed
2 thyme sprigs
1 fresh bay leaf
50 ml (2½ tbsp) Noilly Prat vermouth
30 gm (1½ tbsp) butter, diced, plus extra for greasing
40 gm plain flour, plus extra for dusting
500 ml (2 cups) hot fish stock
Finely grated zest of 1 lemon
¼ cup coarsely chopped dill
⅓ cup coarsely chopped flat-leaf parsley
400 gm (about 25) large fresh scallops
600 gm snapper fillet, cut into 3cm pieces
600 gm butter puff pastry, thawed if frozen (see note)
1 egg yolk
Method
Step 1: Bring a saucepan of salted water to a simmer, add onions and simmer until tender (10-12 minutes). Drain and set aside.
Step 2: Meanwhile, heat olive oil over medium heat in a large, heavy-based saucepan. Add leek, celery, garlic, thyme and bay leaf, reduce heat to low and fry gently until vegetables are softened but not coloured (5 minutes). Add vermouth and simmer over medium heat until liquid has almost evaporated (3-4 minutes). Remove from heat, discard bay leaf and thyme, add butter and flour and cook, stirring continuously, until smooth and flour is completely cooked (3-4 minutes). Add hot fish stock a ladleful at a time, stirring continuously until smooth between additions, then cook until a thick sauce consistency (3-5 minutes). Remove from heat, transfer to a bowl, cover surface directly with a round of baking paper and stand to cool (20-30 minutes). Add lemon zest, dill, parsley, scallops, snapper and cooked onions to sauce, gently fold together and transfer to a 4cm-deep, 22cm x 30cm (6-cup) oval baking dish. Cover surface directly with greaseproof paper and set aside.
Step 3: Preheat oven to 190C and butter a large baking tray. Roll pastry to 5mm thick on a work surface lightly dusted with flour, then chill in freezer until firm (10-15 minutes). Place pastry on baking tray, cut it 2cm larger than the top of the baking dish and press grooves into the surface with the front of a spoon to resemble fish scales. Mix egg yolk with 2 tsp water and a pinch of salt, lightly brush onto pastry and bake on bottom shelf of oven for 15 minutes, then place baking dish with filling on top shelf of oven and continue baking until pastry is puffed and golden brown, and filling is hot (15-20 minutes). Carefully place cooked pastry over baking dish and serve.
Note: Matt Moran uses a large single sheet of puff pastry, if unavailable use careme butter puff pastry and join two sheets if necessary to cover dish, brushing lightly with water to join.
Delightfully rich Steamed Mandarin and Treacle Puddings with crème anglaise was Matt's sweet, and absolutely indulgent, treat for the evening. He beat, sifted, simmered and stirred his way through the pudding before plating them up with love. Warm, sticky, and utterly delicious, we savoured every morsel of our puddings, amazed at the orchestra of flavours that erupted from each spoonful. The combination of sweet treacle, the fresh pop of mandarin and the lip-smacking goodness of the crème anglaise was definitely a winner.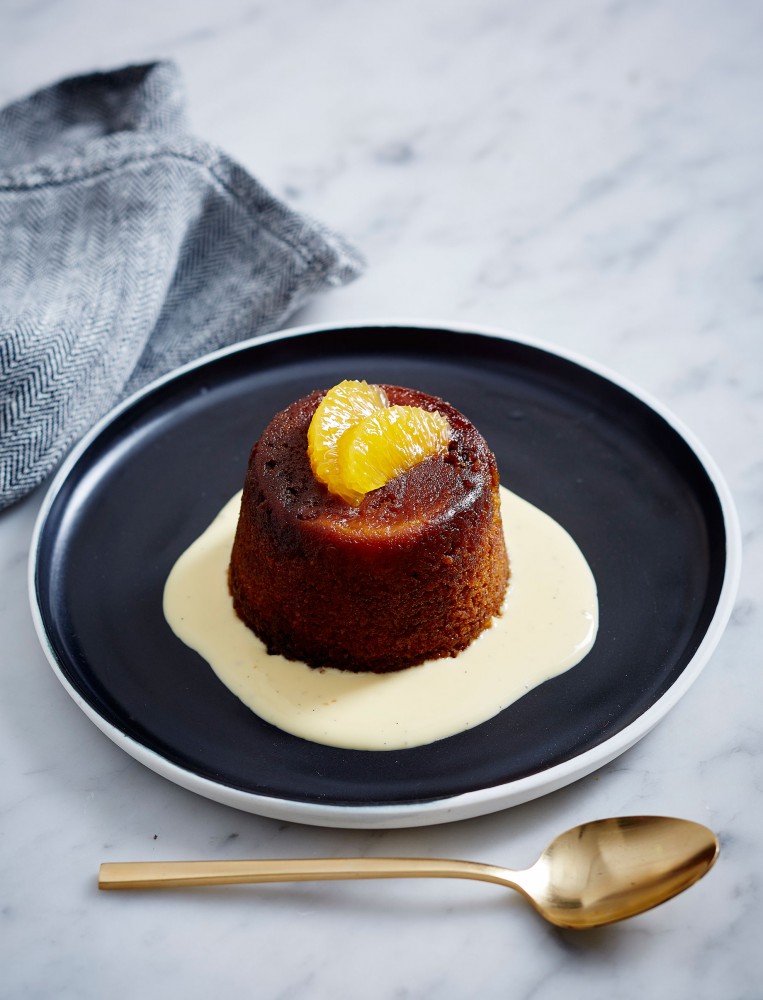 Here's Matt's recipe so you can try these delicious puddings for yourself. You can also download or print the recipe for use at home here.
Steamed mandarin and treacle puddings
Prep time 30 mins, cook 40 mins (plus cooling)
Makes 6
Ingredients
175 gm unsalted butter, softened, plus extra for greasing
½ cup (125ml) treacle
175 gm brown sugar
3 eggs
175 gm self-raising flour, sieved
3 mandarins, peeled, segmented, pips removed
Crème anglaise
200 ml milk
200 ml cream
Scraped seeds of 1 vanilla bean
6 egg yolks
40 gm caster sugar
Method
Step 1: Lightly butter six 250ml metal pudding moulds. Cut six rounds of non-stick baking paper to fit neatly in the base of each mould and place these inside. Spoon 2 tsp treacle into each mould and set aside.
Step 2: Beat butter and sugar in an electric mixer until pale and fluffy (2-3 minutes). Add eggs one at a time, beating well between additions, then beat in remaining treacle. Gently stir in flour, then divide a third of the batter among moulds, add a mandarin segment to each, repeat, then finish with remaining batter so each mould is three-quarters full. Cover moulds with buttered foil, transfer to a large saucepan and fill with boiling water to come halfway up the sides of moulds. Cover saucepan and simmer over medium heat until a skewer inserted into puddings withdraws clean (35-40 minutes).
Step 3: Meanwhile, for crème anglaise, bring milk, cream and vanilla seeds to a simmer in a small saucepan over medium heat. Whisk egg yolks and sugar in a bowl until well combined, then add ½ cup simmering milk mixture, stirring continuously until combined. Add yolk mixture to milk mixture and cook over low heat, stirring continuously with a wooden spoon, until mixture coats the back of the spoon (4–5 minutes), then strain.
Step 4: Carefully remove moulds from saucepan with tongs and set aside to rest for 5 minutes. Remove foil, run a knife around the inside of each mould and trim tops to flatten if necessary. Pour crème anglaise onto serving plates, turn out puddings onto crème anglaise, remove baking paper, top with mandarin segments and serve with remaining crème anglaise.
When all the plates had been wiped clean and compliments given to the chef, Matt sat down with us for a chat:
What's the most important thing you learnt as an apprentice?
I started as an apprentice when I was just 15 years old and in all honesty, the minute I walked into that kitchen I just fell in love with it. I'd had a pretty simple upbringing and had never really dined out so I remember being in awe watching the chefs prepare and cook food in ways I'd never seen before. We worked six days a week, around 15 hours a day and the head chef ran an incredibly tight ship. There were days I thought I'd have been better off in the army but the fact was, I was a fifteen-year old kid from Blacktown who needed to learn about discipline. So apart from the obvious being the culinary skills I acquired, the biggest thing for me was I really learnt about hard work and discipline. I needed it and really thrived off it. It set me in good stead for the rest of my career not only as a chef but owning and running restaurants.
How has your approach to cooking changed over the years?
I've been a chef for over 30 years now so a lot has changed! The food industry as a whole has evolved and people are more engaged with it, which is really heart-warming to see. People really want to know what they're eating, where it's from and how it was harvested or killed. The quality and variety of Australian produce has grown from strength to strength too and now we have a thriving industry with an abundance of incredible ingredients right at our fingertips. It just wasn't like that 30 years ago. So my approach now is very much about seasonal, delicious, fresh Australian produce – basically, if it's not in season then it isn't on the menu.
What role do you believe social media plays in the modern dining landscape?
An important one! It's an incredible marketing tool and a great way to connect with your customers, media and the industry. I think it's a great compliment when people photograph my food and put it on social media, it means they're enjoying the experience and it's great word of mouth referral – you get exposure to people you may not otherwise have been able to. Reversely, restaurateurs and chefs posting on their own social media channels gives customers an insight into the process, the kitchen and the industry in general. It's changed the dining landscape but I think it's for the better!
What dish would you make for breakfast to start the day well?
I love breakfast but if it's just me, no special occasion and I'm wanting to get a good kick-start for the day I'll usually go for poached eggs on a crisp sourdough with roast tomato, avocado and fetta – can't beat it. And a good cup of coffee.
Do your children take an interest in learning your culinary skills and what's in their school lunch box?
My daughter definitely shows more of an interest – she likes to bake from time to time. My son's a bit older and as a teenager I think he tends to think Dad can just do it! When I've packed lunchboxes I tend to keep it easy as our household can be pretty busy in the mornings. I often make wraps – salad, chicken, smoked salmon, anything healthy.
What's something you're really excited about working on right now?
2016 is a big year for me – I always have things up my sleeve. My business and brand is expanding and I plan on keeping it that way. There are a number of exciting things coming up but you'll just have to stay tuned to find out what!
Tools of the Trade
 With an array of premium kitchen appliances at his disposal, Chef Matt Moran cooked up a storm in the Harvey Norman demonstration kitchen. He used the Electrolux 900mm Induction Cooktop to sauté fresh vegetables to retain their freshness and flavour, and cooked a thick sauce with herbs, fish stock and vermouth until it developed a creamy consistency. He also used the cooktop to create his steamed dessert, placing the moulds in simmering water to achieve perfect puddings while the crème anglaise came together nicely until the mixture coated the back of a spoon as desired.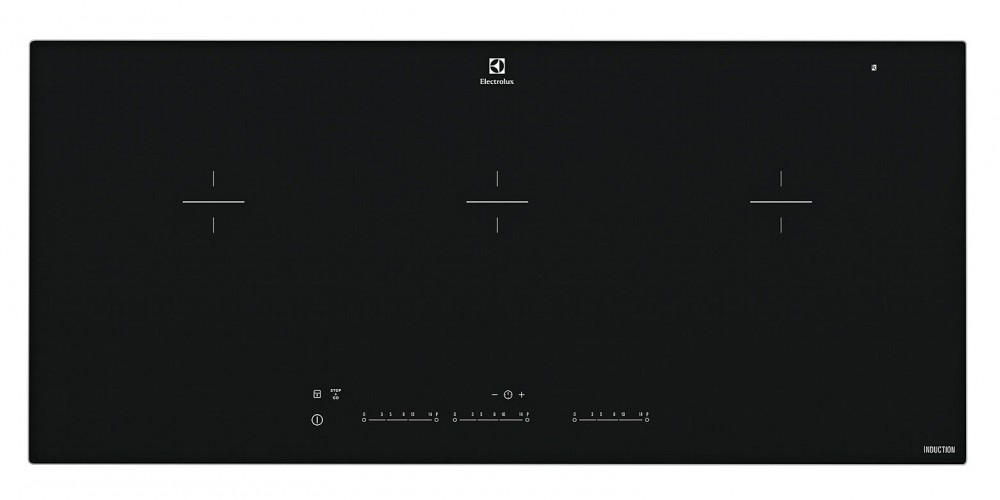 Matt also used the AEG 600mm MaxiKlasse™ ProCombi Plus Steam Oven to bake his Snapper and Scallop pie until the pastry had puffed and turned a gorgeous golden brown colour. The AEG ProCombi Oven uses steam and heat to preserve the natural nutrients, texture and flavours of food which is what Matt Moran is all about.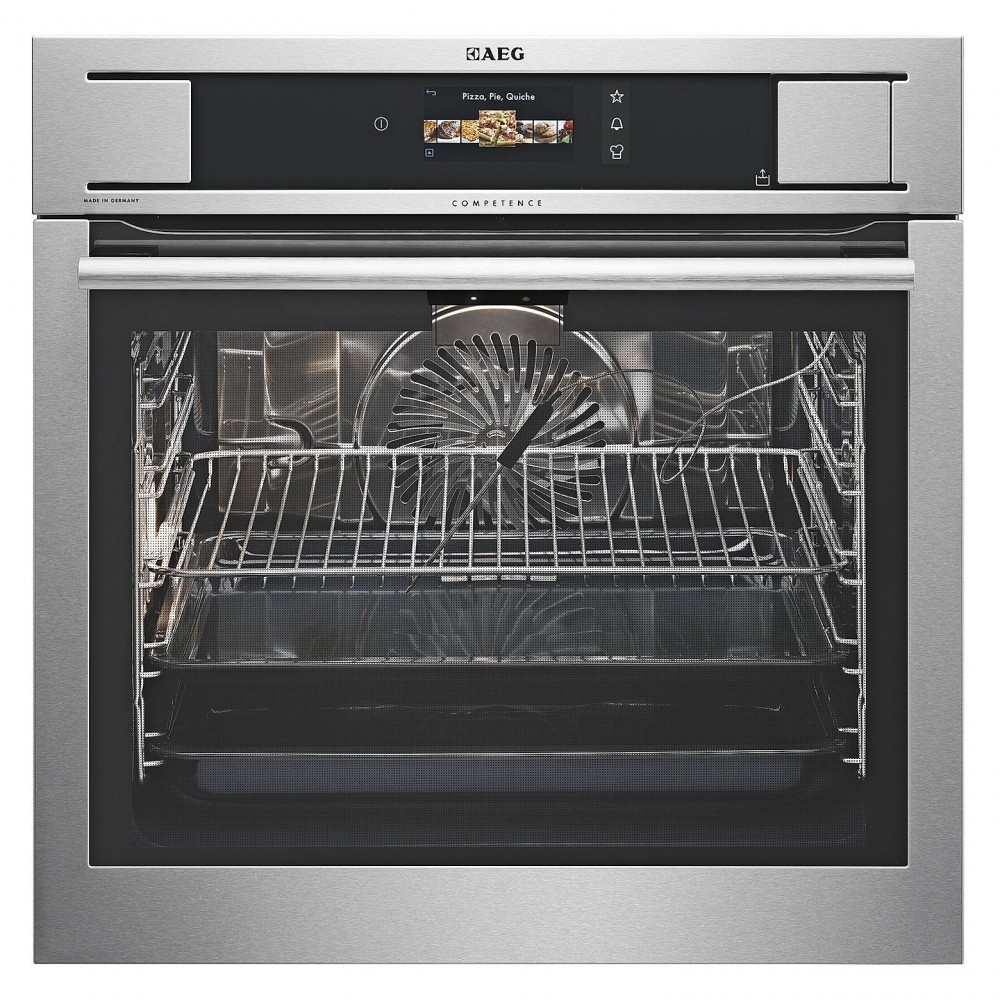 Browse our extensive selection of cutting-edge kitchen appliances online or head into your local Harvey Norman store and let our expert team help you find the perfect tools for your kitchen.
Learn more about this year's Gourmet Institute events featuring Australia's finest chefs, and check out our recent Gourmet Institute event with Ben Williamson.